When thinking about organic or paid traffic, Google and Facebook often come to mind. Pinterest, for most, does not.
And yet, Pinterest is the third-most popular social network, with over 322 million monthly active users, nearly 50% of whom are in the United States. Some 70% of users are adults between the ages of 30 and 49, and 41% have household incomes over $75,000 per year.
If you're looking for an alternative way to drive traffic, leads, and sales, Pinterest is an opportunity.
How to get organic traffic on Pinterest
One of the great things about Pinterest is that you don't have to jump straight into paid ads to see results.
That said, company promotion is indirect—don't plan a hard sell. Instead, think of Pinterest as a way to build an audience or an additional distribution channel for your content.
Google requires on-page SEO, technical SEO, outreach, link building, and a months- (or years-) long wait—just to discover if it works or not. With Pinterest, however, you can start seeing results in just a few days. 
Niches that work well on Pinterest
Because Pinterest is a visual platform, niches such as recipes, travel, fashion, parenting, home decor, and fitness do incredibly well (similar to Instagram).
If your products are visual in nature, you've won half the battle. But you can succeed with a broader range of topics, like "productivity":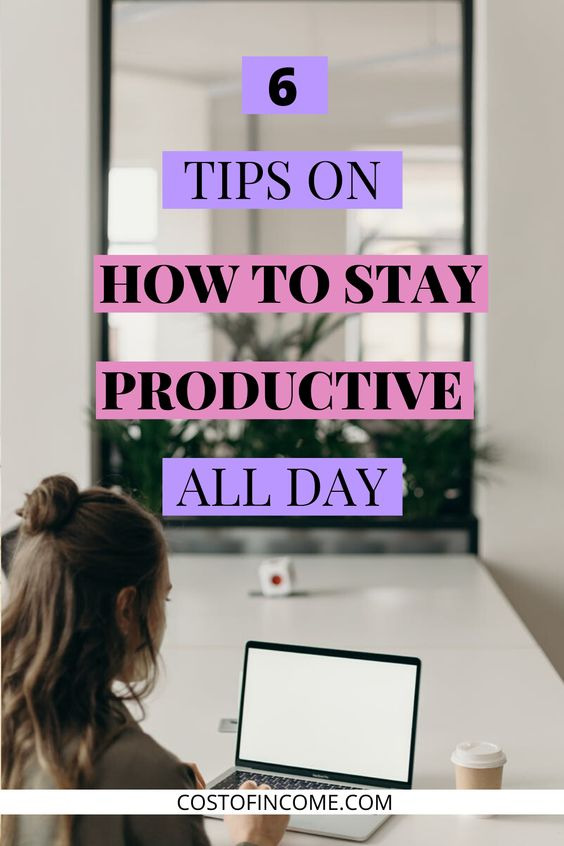 While that design seems pretty simple, the image gathered 25k impressions in roughly 30 days. 
Here's another simple execution that got close to 200 clicks in 25 days: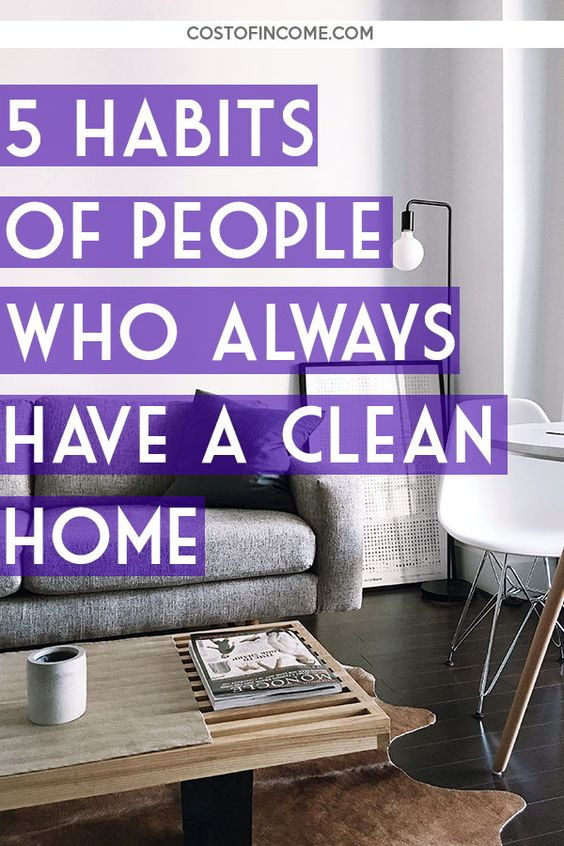 Keep in mind that both Pins were done in a couple of minutes and started driving traffic from the day they were posted.
A major benefit of Pinterest is that it allows you to test multiple titles for one pin, helping you discover which headline for your content performs best. In my experience running multiple Pinterest pages for brands, five pins per post is enough for you to determine the winner. 
Even industries like finance can gain traction on Pinterest. Since finance is one of the most competitive and expensive niches on Google Ads, it's a unique—if challenging—opportunity on Pinterest. But it can be done.
For example, Dollarsprout.com runs an active Pinterest page with over 1.1 million monthly viewers. They did it by:
Focusing on personal finance, which allows them to showcase moving stories of individuals.
Positioning their solutions to these financial challenges effectively. 
Dollarsprout offers financial services, investing, and support for those making money on the side. But their Pinterest profile doesn't promote basic, overused content on topics such as "How to invest", "Money management apps," etc. 
Instead, they tailor their Pinterest content for the platform's audience:
"5 Tips To Make Money From Home";
"Can You Really Make Money On The Side With ABC Service?";
"7 Saving Tips Stay-At-Home Moms Should Know!"
Over-the-top and borderline clickbait titles may work elsewhere, but Pinterest copy should be much more relatable (e.g., "One Tool That Helped Me Pay For My Vacation").
Here are some examples of their pins: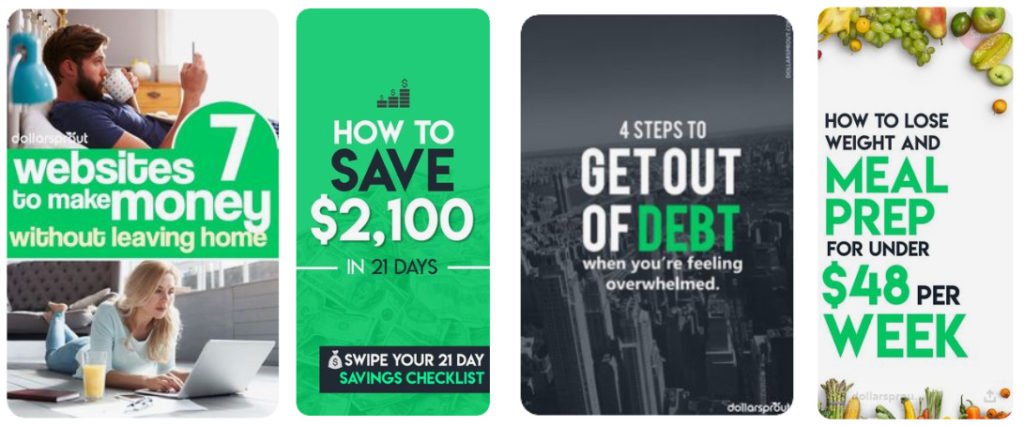 By combining personal finance with daily problems, Dollarsprout was able to drive 1 million views a month. The added benefit is that Pins are 100x more "viral" than tweets, so you continue to gain traffic months after someone pins your content. 
For some of my personal Pinterest pages, the pins that I reuse I have an average click-through rate (CTR) of 2%. Based on that experience, Dollarsprout could be looking at up to 20,000 clicks a month.  
So how do you get that type of visibility for your site?
1. Research Pinterest trends.
Pinterest recently launched Pinterest Trends, which is very similar to Google Trends. Although it currently shares only U.S. trends, it can help spot relevant content opportunities that transcend national boundaries. 
For example, here are some of the trends they highlighted in June: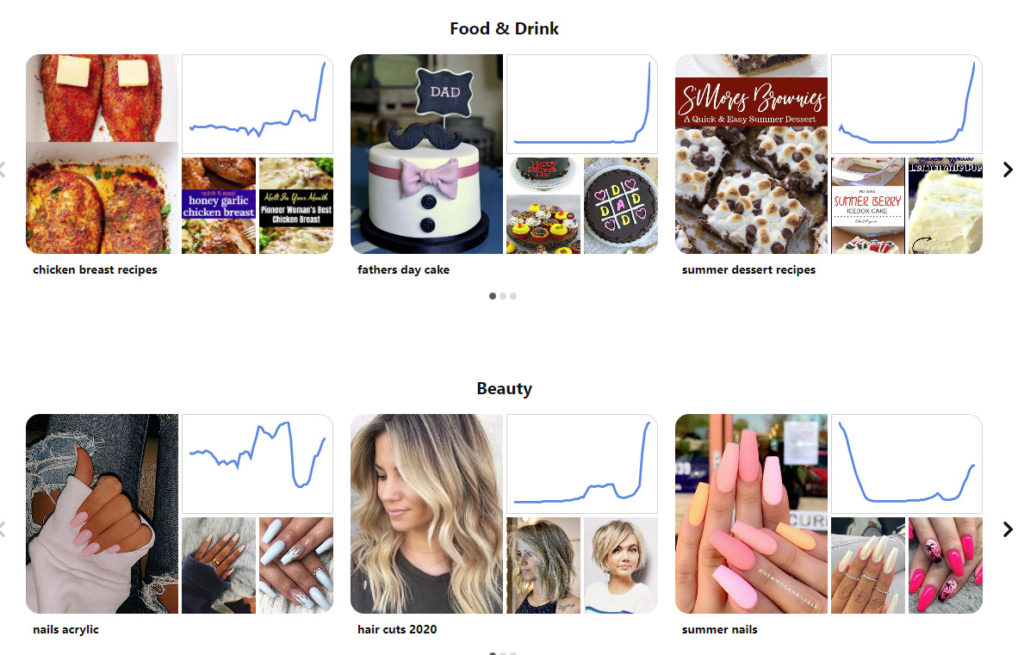 Seasonality is big on Pinterest—holidays and in-the-moment fashion trends draw high search volume. For example, pins related to fall clothing peak in October: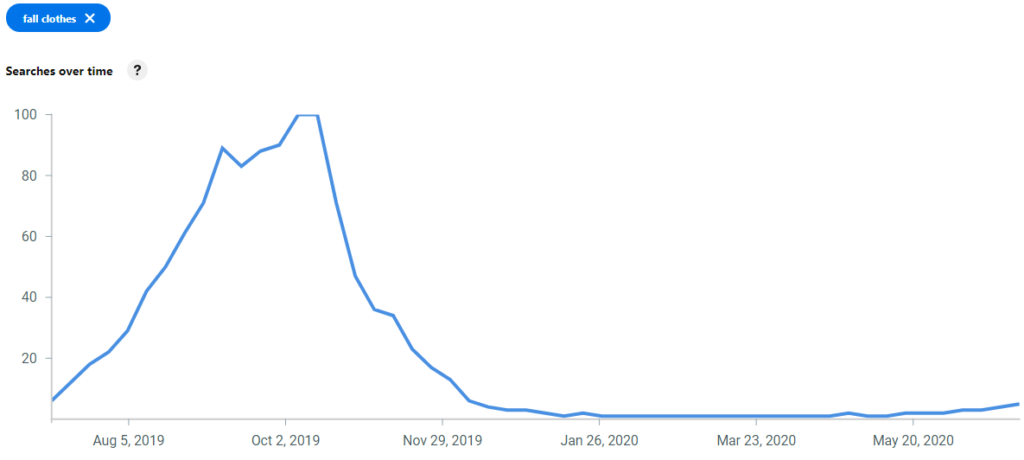 You may be surprised to discover, however, that the trend begins to uptick in June. (It also differs from the peak interest on Google Trends, which occurs in September.)
This presents a huge opportunity to create content related to established trends before the competition increases. Cosmopolitan is already creating content around fashion in the fall, and we're only in July: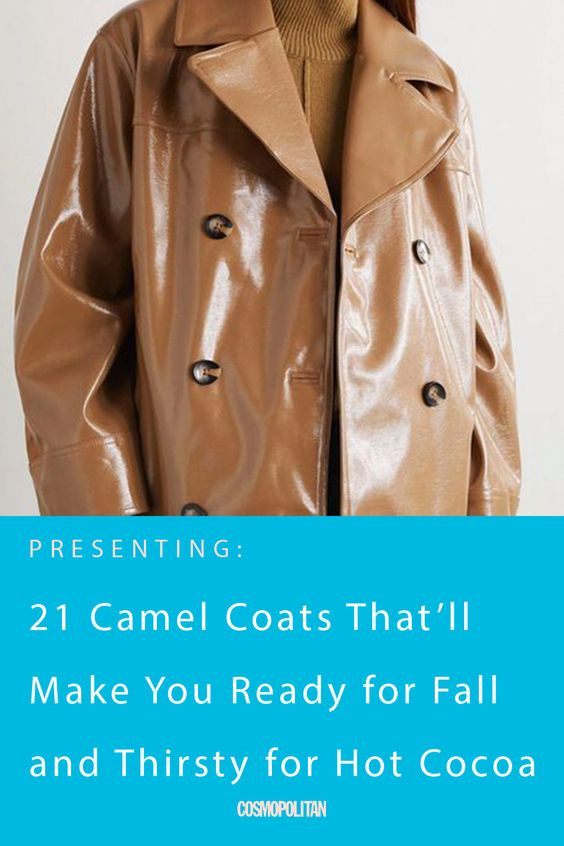 If you're planning a campaign related to a particular day or season, start creating pins at least two months in advance. Why?
Pins are going to "settle" in search results.
You'll have time to see which pin/content/title combination works best. (You can promote the most successful pins heavily.)
Don't publish all 10 pins at once. Schedule them (with a tool such as Tailwind). Ten pins on 10 boards (your own or group boards) is 100 pins, which is a good amount of volume when getting started.
2. Analyze your competition.
Company or product research
Let's say you're selling insurance, a highly competitive product. If you search for "insurance" on Pinterest, you get pins such as these: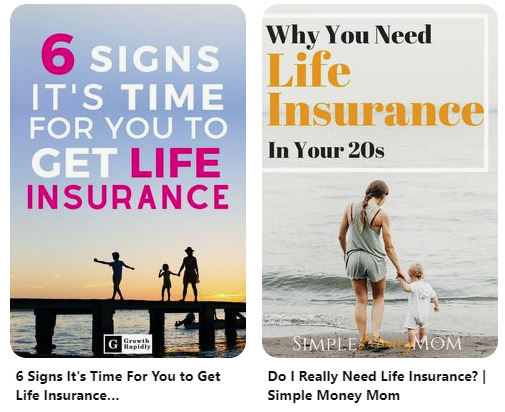 Say that these have about a 1% CTR. The challenge, if you're in the industry, is that the overall search volume is low—Pinterest trends doesn't even have a trend graph for it.
While the populated search suggestions give you an idea of the long-tail interests of Pinterest users, they don't tell the full story.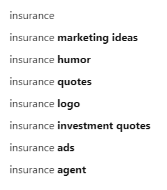 For example, the Progressive Insurance Pinterest profile continues to dominate insurance search terms, with more than 10 million monthly viewers.
They undoubtedly benefit from huge brand awareness, but they focus on indirect promotion, creating relevant content around topics related to insurance. That content includes Life Lanes, where they share tips on travel, household, adventures, and life's turning points—tying it all back to travel, home, and life insurance.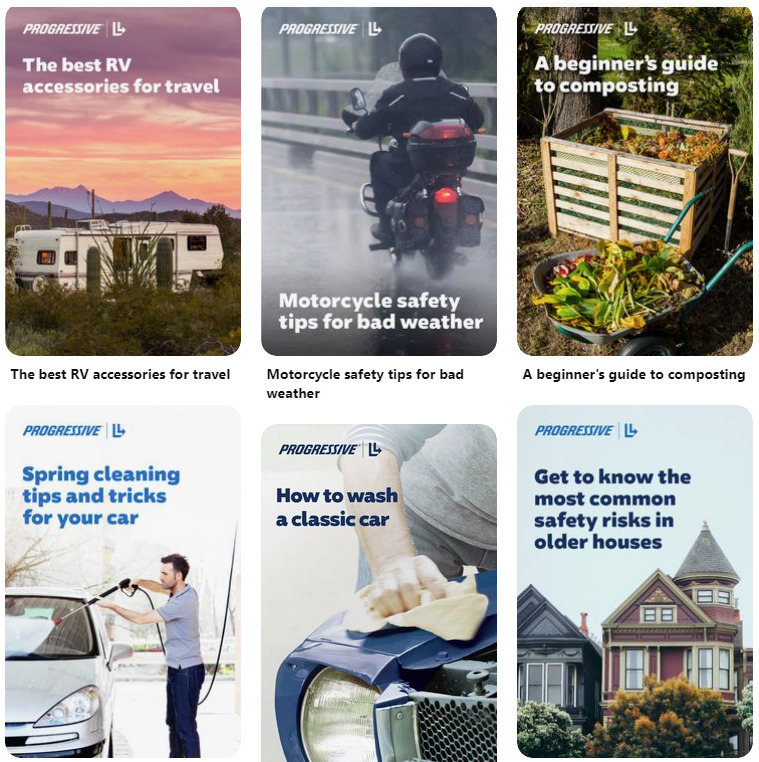 It's a similar pattern to other content marketing plays. Start by adding value on relevant topics, then encourage future clicks to product-focused content:
Create a Pinterest friendly pin to get clicks on the site. In the case of Progressive Insurance, they walk backward from a product (e.g., car insurance) to where they can provide related value (e.g., "how to wash a classic car").
Engage users with related content. If you click on the "classic car" pin, you get an in-depth article describing how to take care of your vehicle. 
Sell the product. At the end of the article, there's a call to action, "And the cleanest of cars still needs coverage. Check out more here," which takes you to classic car insurance products. 
When researching competitors, always check where a particular pin leads. The most successful pins rarely link to a specific product or service page. In some cases, however, it does make sense.
Lowe's has a variety of boards centered on home upkeep and gardening. They can get promotional—Pinterest and home decorating go hand-in-hand, so featuring attractive products can link Pinterest users straight to a product page:
But while Lowe's promotes their products directly, they don't neglect more "Pinterest friendly" pins, partnering with Bobby Berk (a TV host and interior designer) to give Pinterest audience tips on how to create a successful backyard, DIY wedding:
DIY is one of the hottest topics on Pinterest, and when combined with a wedding (especially backyard wedding) and properly pinned before the summer season, Lowe's taps into native interest.
Those backyard weddings and similar content—not the overtly promotional product pins—are key sources of their 10 million+ monthly audience (and, of course, their strong brand). But they provide a pathway for users to discover the relevant Lowe's products to help realize their vision.
Here's how the flow looks on Pinterest:
When you click on the link, you're taken to Lowe's Stories, where they give you tips on how to plan a backyard wedding. They also go over several styles and do's and don'ts. Again, throughout the entire process, they offer value.
Then, in the middle of the post is a product placement directly connected to the styles they're promoting:
Pins research
Chasing Foxes is a lifestyle blog that generates over 10 million monthly views from their Pinterest content. There's plenty to learn from their success.
Because they generate most of their revenue from ads with Mediavine, their main objective is article views; Pinterest helps distribute their content. It's no surprise then, that Chasing Foxes pins over 50 times a day.

They post a similar design over and over again—many times each day. Take note: If a Pinterest account with over 10 million monthly views is posting a particular pin (design and title) repeatedly, it probably means that the design is working for them. 
You shouldn't copy the designs, but they can be a useful starting point if you're not familiar with Pinterest. Even after you've run campaigns, keep an eye on what your direct and indirect competition does. 
3. Design engaging pins.
This simple yet effective design got nearly 400 clicks in one day. Total impressions reached 95,000 in 30 days, adding another 600 or so clicks.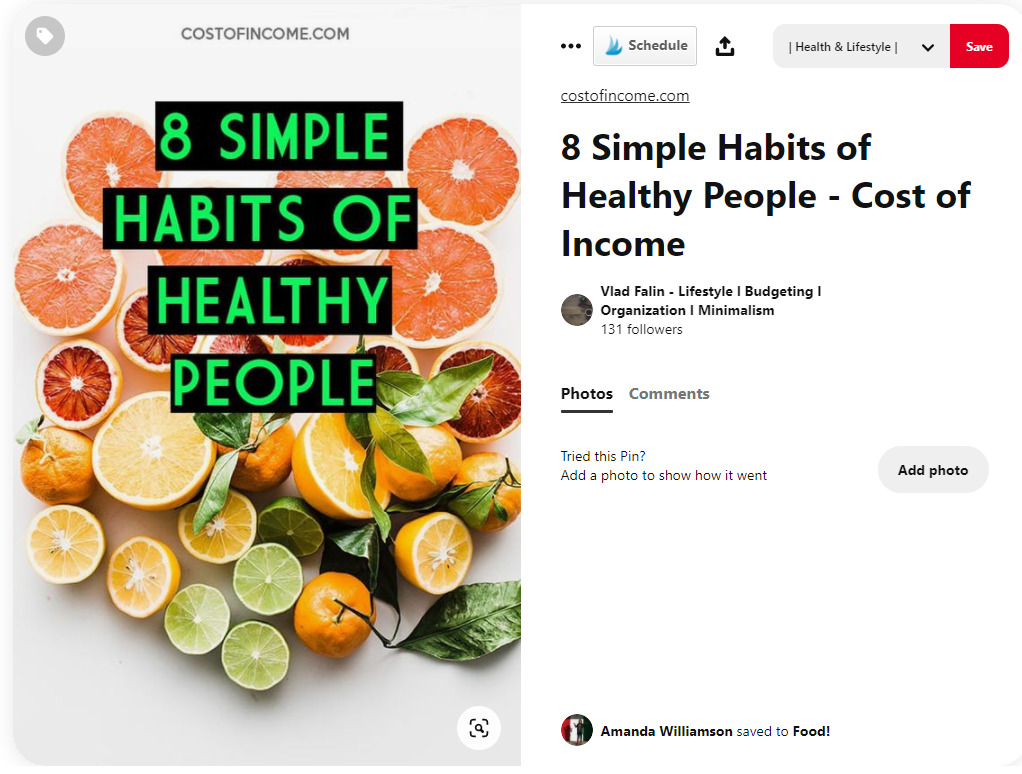 What made it successful? Four things.
Lots of users searching for the topic. As with Google, auto-populated search suggestions can give you a good idea of what users search for. That said, there's plenty of successful content ideas that don't auto populate in search. This piece likely did well because it was one of the most common "habits of…" searches.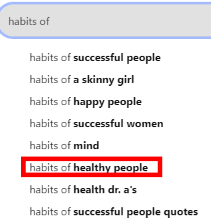 Tailored title as pin name. Pinterest reads the title and places you in search results accordingly.
Keyword title on the pin itself. Pinterest also reads the text on the pin—the pin title and actual keywords in the pin matter.
Pin description. The title matters most, but never ignore the description. Add keywords both in text and hashtags. Pinterest's own research of 21,000 users found that clear wording significantly increases conversions. That applies to the text on the pin, the title, and the description. 
Colorful design. Most of the results for the "habits of healthy people" are comparatively bland and easy to ignore.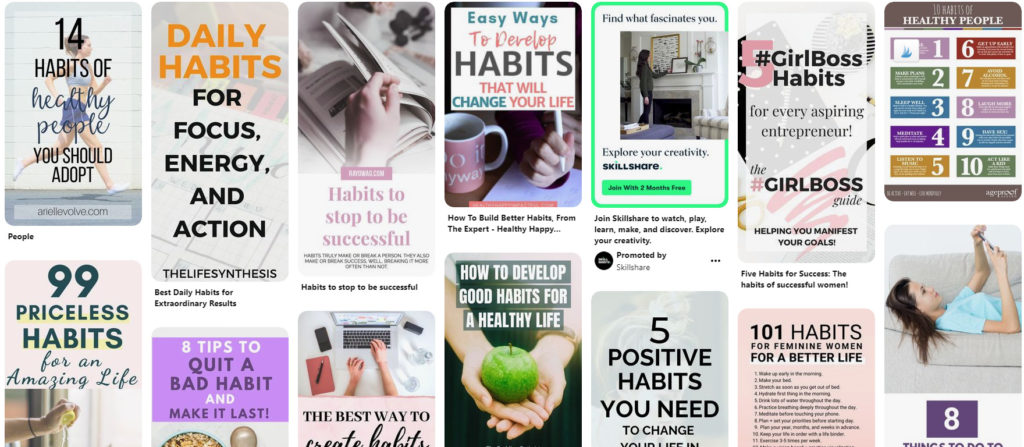 Use bright colors or notable contrast—make sure that the title "pops." Colors that fade into the background image or titles that are difficult to read will have a much lower CTR (as with any other visual ad). 
Another thing to consider: Pinterest is a predominantly mobile search platform (85% use Pinterest from their mobile devices), so your pins should be 1000 x 1500 pixels (2:3 aspect ratio).
Experiment with different designs. Changing a couple of words is not enough. Pinterest values new content—variety is key.
Create 5–10 pins per post to promote on Pinterest. Switch titles, colors, pictures, etc. Usually, one or two of those 10 will be a clear winner. (This should also be the pin you use if you run paid ads.)
4. Start with best practices, then adjust.
How many pins per day? While Chasing Foxes pins 50 times a day, you probably won't reach that volume. That's fine. Pinning too much can actually hurt your reach.
But you should try to hit at least 10 pins per day; I usually pin 15–25 times, depending on the amount of content available.
When to pin? Evenings and nights (from 7 p.m. to midnight) are usually the best times to pin. But add a couple of pins before everyone goes to work in the morning and a few pins around lunch
See what works for your audience—keep timezones in mind if you have international reach.
How to pin? Posting high volumes of pins manually is incredibly time consuming, which is why tools like Tailwind can be helpful. Tailwind is an official Pinterest content marketing partner and can provide actionable data on how to improve your Pinterest efforts.
While automation is helpful, it may not get the same results that thoughtful, manual pinning can achieve (as with other social platforms). 
Should you pin exclusively your own content? No. Pinterest is about sharing. While Elle, Vogue, or BMW won't repin a random pin from somebody else, you should do it from time to time.
Pinterest has hinted that pinning only your own content may reduce how it scores your content. Make sure to share the content of others, but always prioritize your own.
How do you design pins? Any picture editor will do. I use Adobe Photoshop, but Canva and Picmonkey are popular tools among Pinterest users. They have all the templates you'll ever need, and you can create pins with a couple of clicks.
Don't neglect font choice—for visual impact or readability.  Many are accessible in Canva, or you can download them to Adobe.
5. Get started—and rank—quickly.
Three things can help you get more visibility and traffic:
Make sure you have a business profile with rich pins enabled. Your domain must be verified. Fill out all the profile details with the core keywords you're going for. 
Create 10 boards. Fill the boards with keyword-rich descriptions. Make sure that the boards are relevant to your topic and that the names of the boards match search suggestions in Pinterest. Fill each board with 10 relevant pins.
Join quality group boards. Search for group boards in your niche with a healthy ratio of followers to saves/repin. Per 1,000 followers, 10–20 repins is a great number. Join the group boards and build a relationship with their owners. 
The Golden Rule of Pinterest is "quality pins on quality boards." Check the performance of your boards every month. Quit boards with a low virality score (which you can check in Tailwind).
A good pin can't rescue a bad board. The more of your pins that are ignored, the less Pinterest will promote your other pins. For more detailed information, check out this video.
The goal is to have your pins (as many as possible) saved, clicked for close-up, and repined. High engagement and virality of your pins will increase the quality of your profile, which will result in more virality of your pins, and so on.
Should you pay for Pinterest ads?
Pinterest can drive a lot of organic traffic. Paid ads can supplement it.
Price comparison
Let's take a couple of campaigns I did for a web hosting company, traditionally a fiercely competitive and expensive niche for ads. 
After testing a few creative options, the resulting CPC was as low as $0.597. (To put things into perspective, I had a campaign on fashion and leadership that generated clicks for as little as $0.10.) These three ads were the best performers: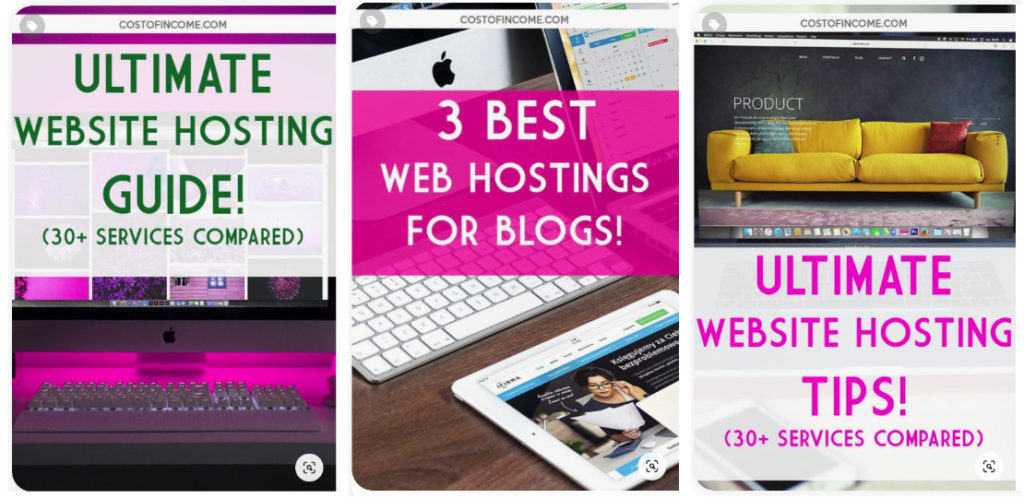 At the same time, I had a campaign running on Google Ads. For the purpose of this (very small and non-scientific) experiment, the title on the Google Ads was nearly the same: "30+ Web Hosting Services, Guide, Pricing, and Comparison." After some refinement, the CPC was $0.881, about 48% higher than clicks on Pinterest.
However, on Pinterest, the CTR averaged around 1%; on Google Ads, it was up to 4.56%. So, yes, clicks were cheaper, but they were harder to come by. Nor are all clicks created equal—Pinterest can help increase awareness, but don't expect clicks to be as close to conversion.
Your results will certainly vary—perhaps for the better, perhaps not. Pinterest ads, do, however, have other benefits. 
Paid pins, repins, and shares
On Google, you create an ad, and that ad is seen when you pay for it. After you stop paying for it, it disappears. 
Pinterest offers an additional incentive. A percentage of the total clicks on your ad will be "saves," when someone saves your pin to one of their Pinterest boards.
One of the pins from the hosting campaign above had 120% more saves than clicks. You pay only for clicks, but users who like your design and content and save your pin expose it to their followers—giving you the chance for repins and additional saves at no cost.
As a quick test, I ran a campaign on a post on "leadership qualities." After two days and a $5 daily budget, I got 108 clicks and 42 saves. In the next three days, I won an additional 25 clicks without repining the pin—simply as a result of the sharing that occurred during the paid campaign.
You may also gain followers as a result of the paid exposure, increasing your organic reach. For every 10 clicks on my web hosting campaign, I averaged 1 new follower. That symbiotic relationship between paid and organic reach doesn't exist on every platform.
Pinterest limitations
Keep in mind that Pinterest's audience is narrower than on other platforms. It skews female (71%) and "young professional" (83% between 25 and 54). If you're trying to reach college-age men, it won't be a primary source of leads or sales.
In the past, Pinterest has also faced massive spam issues, which have since been resolved. As a result of those changes, Pinterest won't promote the same pins that have been posted several times per day.
Conclusion
On Pinterest, organic opportunities are available from Day 1—without any need for technical SEO, link building, or lengthy wait times compared to search. When using Pinterest ads, you're getting cheaper but less conversion-focused traffic than other channels.
What may take longer is figuring out how to turn visibility on Pinterest into leads and sales. But the opportunities on Pinterest are open to more than just B2C fashion and food brands. Regardless of your industry, Pinterest warrants a thorough look.