Get really, really good at analytics.
The Digital Analytics Minidegree will give you advanced level skills in digital analytics.
This program is for people serious about building skills, and are ready to put in the effort it takes to complete a Minidegree. Outsized results follow extraordinary effort. No quick fixes here.
Get strong skills in the Google's suite of analytics tools like Google Analytics, Tag Manager, and Data Studio.
Learn data storytelling, presenting insights, and changing minds
Master the discipline of digital analytics
See plans and pricing or Request demo (for teams 5+)
Some of the companies that train their teams at CXL Institute:










Introduction video
03:45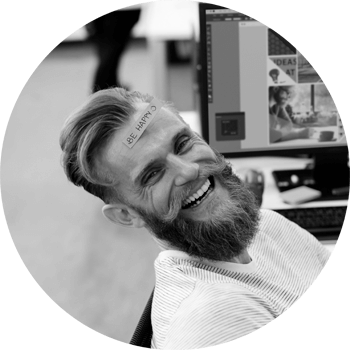 Become a pro at digital analytics
Professionals with deep knowledge in one area – like digital analytics – are in high demand. Whether you work in marketing, CRO, or UX – without data skills you'll become obsolete. This program will turn you into a data-driven specialist who can set up any needed tracking, and turn data into insights and money.
Digital analytics is the most sought after specialization in this era of data-driven marketing.
In this online training program…
…you will learn digital analytics using the Google's suite of tools, from Google Analytics to Tag Manager to Data Studio. In addition, you'll get skills like data storytelling, how to successfully communicate with stakeholders, working with Excel / Google Sheets, and more.

By the end of this program, you'll have the skills that the market wants – and you need – to accelerate your career – and a certificate you can rely on.

I thought I was quite proficient at analytics, but taking this course was a huge, well-deserved slice of humble pie. It took me from the top of mount stupid, down into the valley of despair, and across to the foothills of the slope of enlightenment. Worth the time.
Massive demand for analytics talent
There's much more demand for digital analysts than there are qualified professionals. Laws of demand and supply result in high salaries. There's never been a better time to get into digital analytics than right now.
If you do a search on LinkedIn right now for jobs requiring Google Analytics and Tag Manager skills, it's in the multiple thousands.
What you'll learn and how
A practical, hands-on curriculum – built by leading practitioners – will teach you the right skills for the marketplace.
We've worked alongside industry experts to determine the most relevant topics. What's useful and in-demand has informed our curriculum more than anything else.
Classes are taught by various top practitioners, well-known names in the industry. Program content is a curation of self-paced video courses, so you can learn at a speed that suits your schedule.
Lessons include optional assignments to apply what you've learned.

Definitely received gains from the minidegree. What I learned in the Tag Management section, I've already been able to apply. Also, the information on Regex and the Excel for marketers section have made my work easier and really has saved me several hours so far. I feel it was time well spent. I now have a good understanding of GA, Tag Management, and overall it gave me a pretty complete understanding of how web analytics works (something I did not have before taking this course).

Overall top notch content, reaching pro/guru level towards the end… a very ambitious degree to reach!
3 cumulative tracks, ~50h of videos & study material
Minidegrees are essentially collections of individual courses, grouped together around a theme. It's designed to give you advanced level skills in digital analytics.
Intro to Digital Analytics
What and why
What to measure
Vanity metrics
Google Analytics 101
Standard reports
Site speed
GA setup
Sessions & users
Segmentation
Data aggregation
Sampling
Goals
Filters
Google Analytics 201
Audiences (advanced segments)
Attribution & remarketing
Custom dimensions, metrics, and more
Content performance
Custom reports
Enhanced ecommerce
Audits, data quality, and QA
Mobile app & cross-device analytics
Google Analytics Audit
Asking business questions
Auditing what we measure
Data quality & integrity assessment
Fixing broken configurations
Data Storytelling
How to turn insights into stories
The best ways to present data and insights to executives and clients
Google Tag Manager 101
Setting up your first tag
Tracking scripts & pixels
Automatic link tracking
The dataLayer
Cross-domain tracking
Tracking engagement
Setting up advanced ecommerce tracking
Google Tag Manager etiquette: keeping it organized
Google Tag Manager 201
What is GTM really?
Creating custom libraries
In-depth variables
In-depth triggers
API and extensions
Advanced tag settings
Debug and workflows on mobile apps
Google Tag Manager 301
Javascript & Tag Manager
Google Tag Manager's event tracking and how to customize it
dataLayer and how it feeds data to GTM's internal data model
Advanced solutions for GA tracking via GTM
Tips, tricks, and resources for GTM
Google Attribution
Different attribution models
Linear and multi-touch attribution
Assisted conversions
Using Google Attribution
Google Data Studio
Data source connections and requirements
Data visualization principles
Setting up reports and sharing dashboards with individuals and teams
Creating calculated metrics
Using the data control to dynamically change Google Analytics data sources
Integrating Google Analytics and Google Sheets
Using GA API
Combining different queries and creating the dashboard graphs
Quality assurance
Building the queries, understanding the data model, and validating the data
Excel for marketers
Different methods to reduce and check for errors
Incorporating formulas and troubleshooting
Downloading and analyzing keyword data from a variety of tools
Working with Google Analytics and Google Search Console data in Excel and/or Google Sheets
Integrating data sources from third-party tools
Visualizing your data: pivot tables and charts
Analytics process and strategy
Where all of this fits into the larger picture of analytics and business strategy, and what you do to make sure data actually gets used
A process for successful digital analytics
Socializing results for informed business decisions
Future of analytics
What comes next in digital analytics?
The end of cookie-based tracking
Device graphs
Career advice for future analysts
Our Minidegrees are for the most ambitious, badass people only. People going places. These programs will give you advanced level skills, and that's no easy feat – it takes a LOT of time and dedication.
World class instructors
Chris Mercer
Yehoshua Coren
Charles Farina
Lea Pica
Judah Phillips
Jacob Shafer

Simo Ahava
Fred Pike
Ian Littlejohn
Is this program right for me?
It's ideal for
Full-stack marketers / marketing generalists who want to specialize
People who want to join growth teams
UX folks working with data and want to get better at it
Conversion optimization specialists who want to level up in analytics
The skills you gain are industry-agnostic: you can apply them equally well in ecommerce, SaaS or B2B enterprises.
This program is designed to take participants from novice to advanced level specialists. Being a naturally analytical person helps as do technical skills. Interest in analytics and curiosity in general is a must.
You don't need to be able to write javascript code, but tech skills will help you be a better analyst – so we do recommend you learn javascript down the line. Codeacademy has great free courses on it.
How long will it take me to complete this program?
This is entirely up to you – it's how many hours per week you can put in. If you have 2-4 hrs / week available for learning, it might take you around 8 months. If you can do 10-15 hrs / week, you can knock it out in 2 months.
What happens after the program ends?
1. Your analytics expertise goes up. Your new skills in Google Analytics, Tag Manager and Data Studio will 10x your effectiveness as a marketer and optimizer.
2. The perception of your expertise goes up. Once you pass the final test, you will become a CXL Certified Digital Analytics specialist and can show off your new skills on your resume and your LinkedIn profile.
Frequently asked questions
I don't know javascript/html/css, can I still join? Yes
Can I have my employer pay for this? Yes
Is this suitable for total beginners? Yes
Is this suitable for intermediate level? Yes. Just skip the intro lessons
How is this different from the free GA / GTM courses provided by Google? Courses by Google are very basic and mainly focus on teaching you the UI of the tools. This program focuses on teaching you the process of digital analytics, working with data, goes up to advanced level. It teaches you analytics skills you will need in the real world.
Show off your new skills: Get a certificate of completion

Watch video lessons, use resources like spreadsheets and checklists, and do practice exercises to unlock the certification test.
Pass the final test and become a CXL Certified Digital Analytics Specialist.
CXL Institute is an authorized LinkedIn education provider
You can add your education, certificates, badges – everything you learned and earned at CXL Institute into the Education section of your profile.
Subscribe now and unlock:
Every single course from our catalog
Access to all 4 Minidegree programs on Conversion Optimization, Digital Analytics, Growth Marketing and Digital Psychology
Talk recordings by world class practitioners at CXL Live and Elite Camp
The CXL Institute guarantee:
Guaranteed return on time spent or your money back.
You can immediately apply learnings and improve your results.
Need help convincing your boss?
See plans and pricing or Request demo (for teams 5+)