CXL is the premium marketing education destination.
Become great at
technical marketing
More and more marketing is implemented through technology. You must be the driver of marketing technology, not merely a concerned passenger. But if you don't have technical depth, how can you navigate?
Take the Technical Marketer Minidegree and you'll:
Gain a complete picture and technical foundation of the most relevant areas in digital marketing.
Confidently talk shop across multiple technical disciplines with your team and in workflows.
Be able to implement, track, and properly show results.
We'll help you get a job once you graduate.
Time to complete minidegree (approximation): 52h 50min
Simo Ahava
Co-Founder @ Simmer Oy
Sign up now
Some of the companies that train their teams at CXL:












"I'm just not technical" can be a defense mechanism
What is a Minidegree program?
Course is a puzzle piece. Minidegree is the whole puzzle. It's a complete training program that teaches you everything from A to Z and takes you on a path towards becoming the top 1% marketer.
All of our instructors are hand-picked and carefully vetted. Our approach is straightforward – every instructor needs to be the absolute best in the world at what they do.
When you preface your decisions with "I'm a non-technical marketer", it just gives yourself an out. Just in case you got a technical part wrong.
A lot of this is fed by the ideas of the single job title: Your title is marketer. Which means you're not a developer and don't set foot in that world.
It's also fed by technical management software — which is designed to remove the technical aspect so you won't ever have to talk to a developer. Everything is streamlined to a button push.
The problem with that? When you've learned enough to do more, your hands are tied.
The software might not have the 'power user' interface to give you the control you need when you're ready.
More and more marketing is implemented through technology
Being coddled by make-it-easy software — and never wading into areas that seem too technical — means you don't develop your skills. That needs to stop.
Technology plays an ever-increasing part in marketing. Ok, so you're a marketer who is not technical yet. No zaps, no CDPs, no APIs. That's fine for now. But won't be for long.
Choose a path where you can enhance your technological aptitude. When you don't "get" something at first, it's time to get curious instead of becoming afraid. Seek mastery, not comfort.
Not moving forward means being left behind.
Marketing is getting harder. More fun, but harder.
One of the reasons it's getting harder is because of the growing number of technology decisions marketers must struggle with.
Marketers have more application and platform decisions to make than ever. These decisions have significant consequences.
In order to make the right decisions, you need to have a level of technical expertise.
If you're in digital, you're already technical.
Being a non-technical marketer is a misnomer. Data and analytics are at the heart of every single thing we do in digital. That means you're technical.
It might be a surprise if you haven't thought this way before.
What you heard from everyone is there's a 'unicorn' marketer with technical mastery — something unattainable by mere mortals, so don't even try.
Then this gets reinforced by tools, bloggers, and conferences. They say it's okay if you don't understand the technical part that drives your whole industry.
You get reinforcement that not knowing this stuff is fine.
The reality is this: if you're the kind of person who wants to learn just a little bit more, you already have the skills to learn the technical side.
The Technical Marketer Minidegree is designed to give you a foundational understanding of all the technical disciplines needed to be a digital marketer today.

Taavi Kalvi, Analytics lead @ Holini
Even though I have read most of his articles and consider myself an experienced GTM user, Simo's teachings have made me realize there's still plenty of room for improvement.
I would say that his unique experience takes his training sessions to a whole other level no other instructor can provide. 

Jordi D.
Look no further if you are seeking a place for new knowledge around topics as: CRO, Growth marketing, Digital analytics etc.
Helped me upping my CRO knowledge and skills. Mostly on testing, conversion copy and calculating results.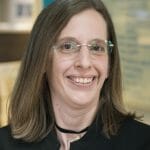 Kim Towne, Senior marketing analyst @ Mindstream Interactive
One of the best, most informative classes I have ever taken. Simo is a fantastic teacher and even more knowledgable than I knew based on his blog.

Matt R.
Anyone would benefit from CXL, and that goes from interns up to CEOs. That's really been the case in our company.
After their training sessions you're fully equipped… you can go off and implement your learnings straight away.

Fabio Vanden Broeck, Analytics & Tracking Specialist @ Mediagrif Interactive Technologies Inc.
What made me take this course was that Simo was the curator. I was able to understand the data model GTM has, and also customize information being sent thanks to the customTask, having real problems and applications.

Russ Henneberry, Editorial Director @ Digital Marketer
When I have an advanced issue with Google Analytics — I call Mercer. He just flat out knows his stuff when it comes to conversion rate optimization and analytics.

Fred Pike COO @ Northwoods Software
Simo's class is the most exciting, actionable, rich, detailed, class I have ever taken. This class alone is worth the price of admission for a year to the Institute.  OMG. Thanks for bringing this to the world!

Marc Richard
Because I know Charles is an established Google Analytics thought leader, learning from him in this Google Analytics 4 course gave me confidence that I would learn all of the important GA4 concepts that I must understand to be successful with it. Also, he presents at a pace that helps increase my ability to absorb more of what he is teaching. I highly recommend this course.
52h 50min (and counting) of videos & study material – designed to bridge the gap between marketing and development
There was no one better to design this course than Simo Ahava.
Simo Ahava is one of the leading voices on bridging the marketing and data divide.
He's a recognized Google Developer Expert, Partner and Senior Data Advocate at 8-bit-sheep, and regularly sought for his development advice for Google Analytics and Google Tag Manager.
Simo has always been a major advocate of the multidisciplinary team and breaking down the silos.
Simo designed the entire minidegree. He recommended the world's top experts for each individual course topic. We've spent the year sourcing Simo's recommendations and producing these courses to bring it to you.
The opening track is a welcome video from Simo Ahava. Join him as he explains the journey of this minidegree.
Digital analytics and tag management are certainly technical topics, even if their use is primarily for business and marketing analysis. Implementing these tools is not always trivial, as they are typically JavaScript libraries that rely on a functioning and well-formed front-end setup.
Search Engine Optimization has been a cornerstone of digital marketing ever since the emergence of search as the primary channel for organic growth. Even though much of good SEO practices revolve around building content and campaigns, the technical fundamentals of SEO are absolutely vital to understand to allow content to be indexed and available for querying.
A/B testing and experimentation in general are useful processes for establishing the relationship between user experience, development, and value for end users when working with web design. Even though much of experimentation relies on hypothesis design and analysis, there is an implementation component to A/B testing and personalization that very firmly places them in the technical realm.
Working with programming languages is, naturally, a fundamental part of any technical endeavor in digital marketing. Whether it be writing implementation scripts in JavaScript for analytics tools, or SQL queries for data mining, or Python scripts for automating manual tasks, understanding how code can be used to control the operations of a computer is instrumental in opening up the world of technical marketing as well.
The emergence of the cloud platform as a cheap, almost infinitely scalable foundation for computation has been a major paradigm shift in how work can be done more efficiently in the digital world. Utilizing cloud components, virtual machines, and APIs allow you to perform tasks faster, better, and with more consistent throughput than if you'd do the same things manually.
Google BigQuery is a scalable, serverless data warehouse specifically designed for storage of large quantities of data that also require short query times for complex analysis. With integrations to other cloud components, BigQuery can quickly become your go-to tool for all data mining and processing on the Google Cloud Platform.
What is the purpose of having petabytes of data without the ability to sift through that data, and to make it useful beyond the sum of its individual rows? Enter data science. By algorithmically modeling data stored in e.g. BigQuery, you can utilize it in ways that go beyond the scope of what you initially collected the data for. Machine Learning and Artificial Intelligence have become ubiquitous concepts in digital marketing as well. In this class you'll learn to look beyond the hype at the actual utility of algorithms in your data mining work.
Once you've built your hypotheses, collected your data, and designed your preliminary analyses, you still need a way to present the findings. Data visualization is not just about crafting pretty reports – it's a paradigm for making data more accessible, and for building and designing the tools required to make data part and parcel of each aspect of the organization that could benefit from being informed by data.
Even though much of what you learn about "technical marketing" is tool- and platform-agnostic, it's useful to identify solutions that help carry the concept across a multitude of different applications in the technical marketer's realm. Supermetrics is one such solution. Its use cases span across every single track discussed in this course, and thus it's a great way to bring together everything you've learned into practical applications.
However, you might still have doubts about the skills and tools you need to properly navigate this realm. That is why this minidegree was designed – it's an overview of what being a technical marketer means, and it will help you identify the skill gaps you might have in your own choice of career.
Show off your hard-earned skills and strengthen your profile.
LinkedIn found that people who add credentials to their profile receive 6x more profile views than those who don't.
Add your certificates to your profile, share your accomplishments with the world, and join our alumni network.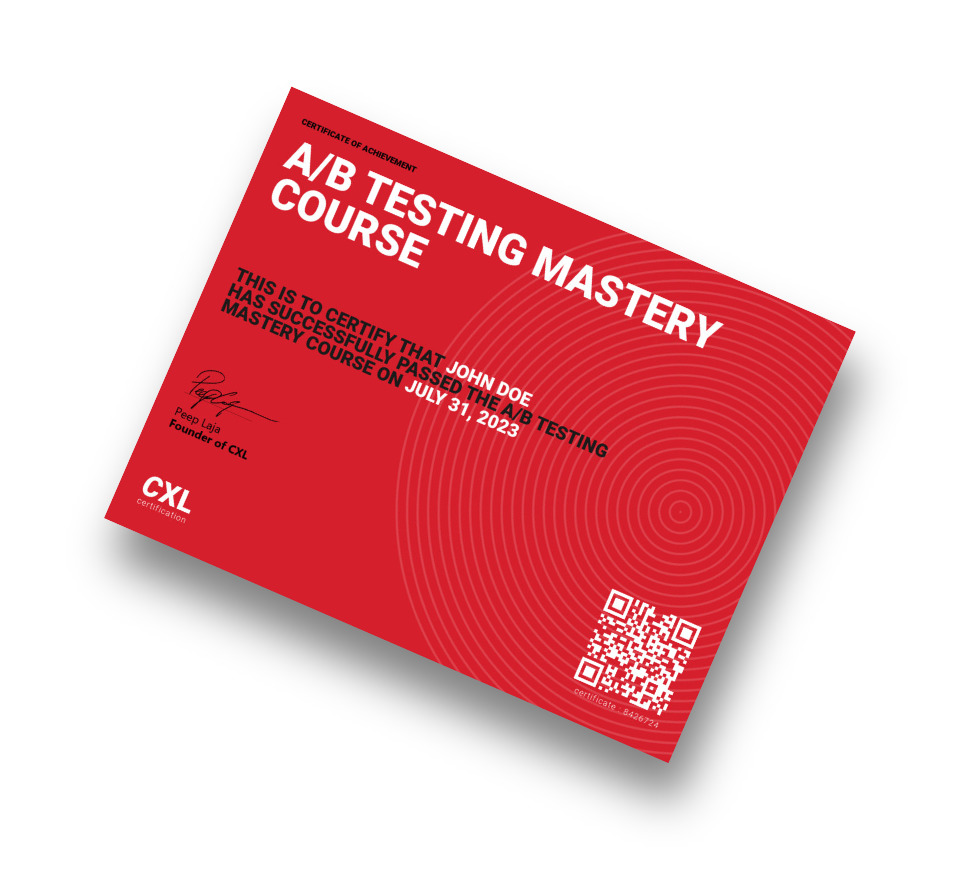 Learn marketing on the job.
Get better results with networking.
Our Community gives you peer support for every marketing task you face.  90% of marketing tasks are not unique. Someone has already figured it out. Achieve more with less hassle.
Access our library of thousands of marketing playbooks, each showing you how to do a specific marketing task in 10 steps or less, with real-time peer support.
Join our community of marketing experts, ready to support you in getting that promotion or master new strategies, skills, and channels.
Network with some of the world's best marketers and companies and get noticed, hired, or endorsed.
Subscribe to CXL and get access
100+ courses (full list here) on all aspects of data-driven marketing (new courses added every month)
10 minidegrees that give you advanced level skills
Community with 2000+ playbooks and peer-support
Got a team, multiple users? Get our Teams All-Access plan instead.
The CXL guarantee
7-day no questions asked money back period
You can immediately apply learnings and improve your results.
Need help convincing your boss?
Click here for a pitch deck, swipe files and tips.
Subscribe to CXL
Get access to this and 100+ other training programs.
See plans and pricing
or
Request demo (for teams 2+)
Technical Marketing Minidegree: FAQ
The Technical Marketing Minidegree is the most complete training program ever for those looking to become technical marketers.
Here's all the info you need before starting:
What is technical marketing?
In this training, technical marketing refers to all the fields of IT and scientific areas that also play a role in digital marketing, like data analysis, automation, A/B testing, programming, cloud computing, data science, or data engineering.
What will you learn?
After taking this training, you will:
Gain a complete picture and technical foundation of the most relevant technical areas in digital marketing.
Confidently talk shop across multiple technical disciplines with your team and in workflows.
Be able to implement, track, and properly show results.
What is a Minidegree program?
If a course is a puzzle piece, the Minidegree is the whole puzzle. It's a complete training program that teaches you everything from A to Z and takes you on a path towards becoming the top 1% marketer.
All of our instructors are hand-picked and carefully vetted. Our approach is straightforward – every instructor needs to be the absolute best in the world at what they do.
What does this training include?
Our Technical Marketing training includes 8 tracks, 22 courses, 52h 50min of video material, several assignments, and a final exam.
Do you add new courses to the minidegrees? How often are the minidegree courses updated?
Minidegrees come bundled with a predefined set of courses, and you purchase them as they are. Only our All-Access subscription grants exclusive access to updated versions of specific courses as well as new courses.
Are subtitles available for the lessons?
Lessons have English subtitles and transcriptions available.
Will I receive a certificate of completion?
After taking this Minidegree, you will receive the Technical Marketing Certification from CXL, with credentials that you can add to your LinkedIn profile.
What is the refund policy?
All plans come with a 7-day refund period .
How long will it take for me to finish it?
This is entirely up to you – it's how many study hours per week you can put in. This training program is 52h 50min long.