Become great at managing experimentation programs
Get larger experimentation wins, more team engagement, and more management buy-in for your experimentation program.
Course length: 2h 33min
Start 7-day trial for $1
Ben Labay
Managing Director @ Speero
Some of the companies that train their teams at CXL:










Experimentation programs are focused on developing an experimentation culture that supports running continuous research and testing efforts in order to decrease innovation risk and improve business and customer goals.
To consistently innovate, your organization must promote a culture of experimentation, and make experimentation an integral part of every day's work.
However, the practice of experimentation can go way beyond optimizing websites. That is why it's important to learn the frameworks, tools and rituals that can help you and others in your organization embrace experimentation.
Introduction video (5 minutes)
What are the four pillars of an experimentation program?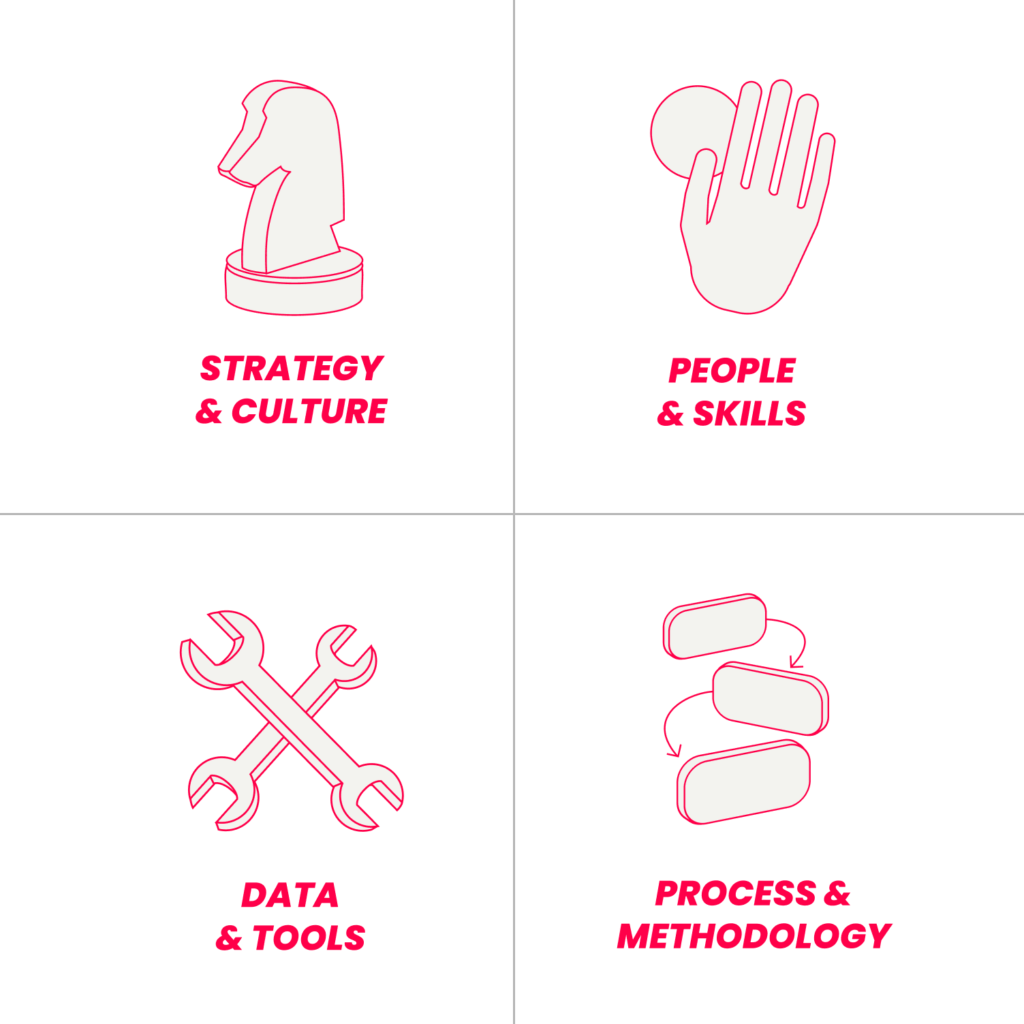 This course is essential for you if…
You are struggling with:
Buy-in from leadership
No measurement of key metrics and KPIs
No development or data resources for the testing program
Even successful tests aren't implemented
Poor ideas or test quality
Low test velocity
Affecting change in your organization
These struggles are addressed by better program management. Understanding the principles and tools of experimentation program management will make it more effective, and fun. This will help you elevate your program and your career.
After taking this course you will…
Clearly understand the pillars of experimentation programs and how to scale them to your needs.
Have the program management tools to help manage the tension between risk and reward, between complexity and business objectives.
Evaluate the program needs according to business goals and expected outcomes with the right set of questions.
Communicate the outcomes more effectively to increase engagement from broader team.
Your course curriculum
Experimentation program management
You are already convinced…but is your boss? Is your leadership bought into CRO and experimentation? This lesson speaks to the WHY, not the what or the how, so you have the context and language to elevate experimentation within your career and your organization.
Topics covered:
Be able to make a strategic case for experimentation (from a CMO/CPO vs CEO perspective)
Understand the limitations of data and how experimentation 'data' is different
Contextualize experimentation by understanding it's history, differentiation from testing and CRO, and it's goals, benefits, and principles
2
Experimentation Operating System
This is the framework of the operating system. It provides the language we can commonly use to help translate all the different components into how and where it can work in your organization.
Topics covered:
Get an overview of the experimentation operating system
Understand the four stages and three flywheels of the experimentation operating system
Understand the terms 'artifacts' and 'rituals' with regards to the system
3
Assessment & Strategy Integration
If we're all playing a game, let's make sure we know the rules. This is the first and most fundamental phase of the experimentation operating system. It orients the program to make change that matters, that we care about.
Topics covered:
Know what strategic frameworks help to integrate the program into the business growth model and strategy
Know what tools help to assess the problem(s) (aka 'top-down' prioritization)
Learn what rituals and activities and support the alignment of the program to the core business objectives and customer problems
Process and Planning is the systems to accelerate accessibility, trust, and velocity within an experimentation program. This covers much of the traditional and common project and program management components such as roadmapping, data tracking, prioritization tools.
Topics covered:
Learn the different tools to help prioritize then roadmap solutions
Understand the different program and people structures within modern experimentation and CRO programs
Learn a way to roadmap and swimlane with solution mapping workshops
You already have goal and metric maps, you have the research and prioritization tools….In this section of Experimentation program management, we're talking about the workflow tools and rituals to use as a systems approach to running tests.
Topics covered:
Know what workflow and documentation tools you need to facilitate proper test execution
Understand phase gating as part of experimentation workflow management
Topics covered:
Know what tools help to increase ease and velocity of decisions from test results
Know the implementation implications to help plan ahead of time
Understand the importance of communication and the tools available
7
Scaling & Program Metrics
Topics covered:
Know where you can start programs, and the principles of scaling and resourcing
Understand the purpose, categories, and examples of experimentation program audits
Understand the primary metric taxonomy and where program metrics fit in
Ben Labay
Managing Director @ Speero
Ben is Speero's Managing Director. He combines years of academic and statistics training with customer experience and UX knowledge to help scope and run conversion research programs for companies around the world.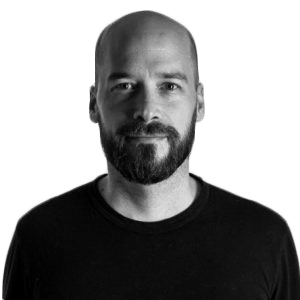 Ben is Speero's Managing Director. He combines years of academic and statistics training with customer experience and UX knowledge to help scope and run conversion research programs for companies around the world.
Show off your hard-earned skills and strengthen your profile.
LinkedIn found that people who add credentials to their profile receive 6x more profile views than those who don't.
Add your certificates to your profile, share your accomplishments with the world, and join our alumni network.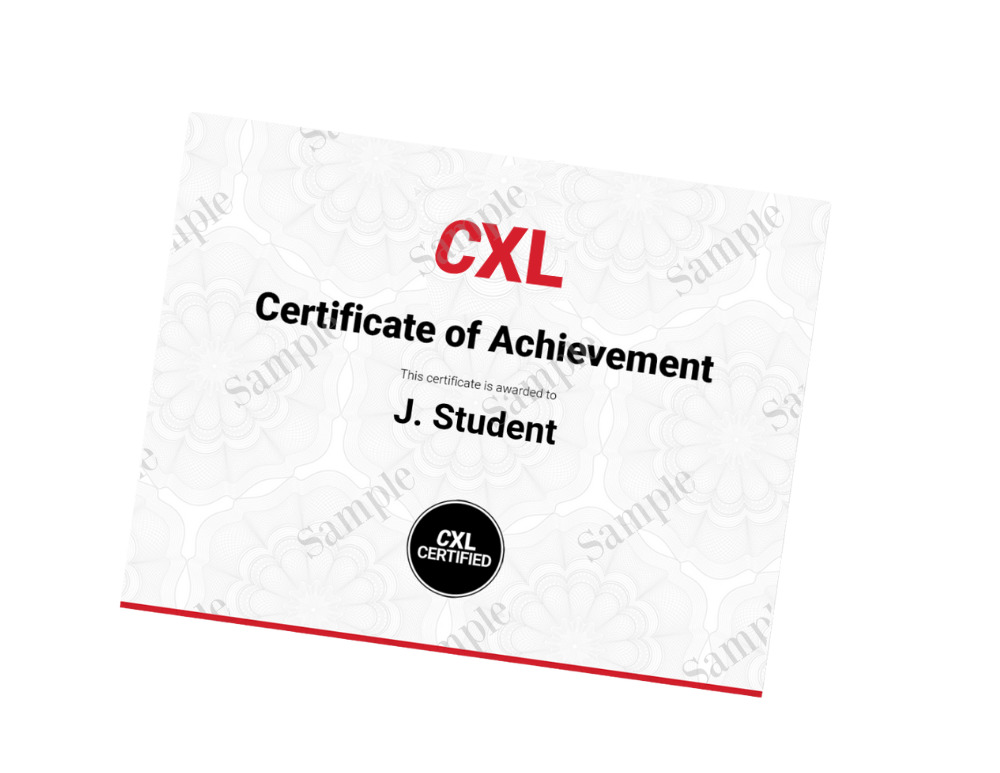 Learn marketing on the job.
Get better results with networking.
Our Marketing playbooks community gives you peer support for every marketing task you face.  90% of marketing tasks are not unique. Someone has already figured it out. Achieve more with less hassle.
Access our library of thousands of marketing playbooks, each showing you how to do a specific marketing task in 10 steps or less, with real-time peer support.
Join our community of marketing experts, ready to support you in getting that promotion or master new strategies, skills, and channels.
Network with some of the world's best marketers and companies and get noticed, hired, or endorsed.
Subscribe to CXL and get access
90+ courses (full list here) on all aspects of data-driven marketing (new courses added every month)
10 minidegrees that give you advanced level skills
Playbook community with 2500+ instructions and peer-support
Got a team, multiple users? Get our Teams All-Access plan instead.
The CXL guarantee
7-day no questions asked money back period
You can immediately apply learnings and improve your results.
Need help convincing your boss?
Click here for a pitch deck, swipe files and tips.
Subscribe to CXL
All plans come with a 7-day trial for $1.
Get access to this and 90+ other training programs.
See plans and pricing
or
Request demo (for teams 5+)
---
This course is available in the following minidegrees: