CXL is the premium marketing education destination.
Become the ecommerce marketer everyone wants
Build, promote, sell, retain, measure, and grow: become an ecommerce powerhouse that's in demand.
Master acquisition, paid and organic, across a range of channels to drive sales fast
Learn about different routes to market and how to succeed with Amazon, marketplaces, and Google shopping
Prove yourself in the most challenging discipline of marketing, get certified, and turbocharge your career
Excel at strategy: become the expert at retention, journey, experience, and optimizing a tech stack
Understand the metrics that matter so your reporting is powerful and compelling, and you can execute effortlessly
Access hundreds of playbooks with quick-to-implement ideas that match your business needs
Ask questions and get answers from ecommerce experts in our exclusive community
Minidegree length: 36h 19min
Sign up now
English subtitles
Certificate included
Susan Wenograd
Marketing Consultant
Taught by leading ecommerce marketers working with brands like Heineken, Crocs and Appsumo.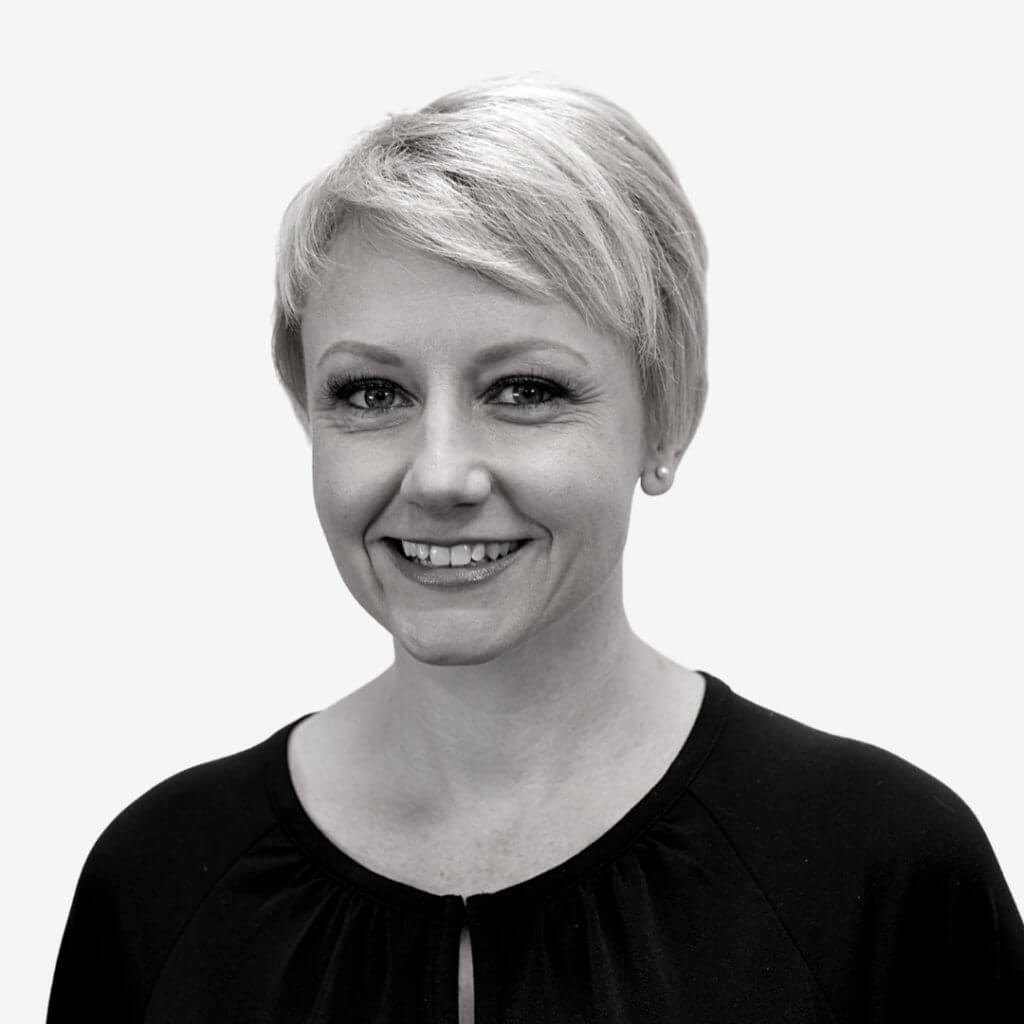 Ecommerce is the smartest move you'll ever make.
Owning revenue is the ultimate test for any marketer. That's why ecommerce marketers demand top $.
You can master all the elements of ecommerce marketing with this Minidegree. Become a Certified Ecommerce Marketer with a firm grasp of strategy and tactics that will make you the ecommerce powerhouse that companies fight over. All it takes is your effort.
The most in-demand skill-set can be yours.
Ecommerce has grown by at least 10% every year for over a decade.
There are more than 12 million ecommerce businesses in the world today. But marketers who really understand what it takes to succeed….from acquisition through to measurement? They're in hot demand.
We don't just teach tactics.
Your product, fulfillment, and customer support are table stakes. It's the minimum your customer expects, not a way to build a competitive moat.

The biggest ecommerce brands are growing not just because they ship on time but because they understand the strategy it takes to win.
Level up by learning from those who have seen it, done it and made the $. Learn how to use brand, position for under-served market segments, acquire customers for a lower cost than competitors and retain them longer. We teach you all that and more.
Whatever the challenge…we've got you covered.
You need more than a solid acquisition funnel to be an ecommerce marketing hero.

That's why this training teaches you all 4 key areas required to win in ecom:
Customer Acquisition
Customer Retention
Measurement
Strategy
Master all 4 and you'll be ready to call yourself an ecommerce marketer. Wait for those DMs to hit you on LinkedIn when you post this certificate.
What is a Minidegree program?
Course is a puzzle piece. Minidegree is the whole puzzle. It's a complete training program that teaches you everything from A to Z and takes you on a path towards becoming the top 1% marketer.
All of our instructors are hand-picked and carefully vetted. Our approach is straightforward – every instructor needs to be the absolute best in the world at what they do.
Everything you need to master ecommerce growth.
We work with industry experts to determine the most relevant topics. What is valuable and in-demand has informed our curriculum more than anything else.
In ecommerce marketing, customer acquisition, retention, and strategy are critical. All fueled by data and your measurement programs. This Minidegree will help you master all relevant acquisition channels, from Facebook and Google ads to email marketing, customer retention, and personalization to selling on marketplaces.
How long will it take me to complete this Minidegree?
It's how many hours per week you can put in. If you can do 10-15 hrs/week, you can knock it out in 3 months. This is training that pays back quick. All you need to bring is your best effort.
Show off your hard-earned skills and strengthen your profile.
LinkedIn found that people who add credentials to their profile receive 6x more profile views than those who don't.
Add your certificates to your profile, share your accomplishments with the world, and join our alumni network.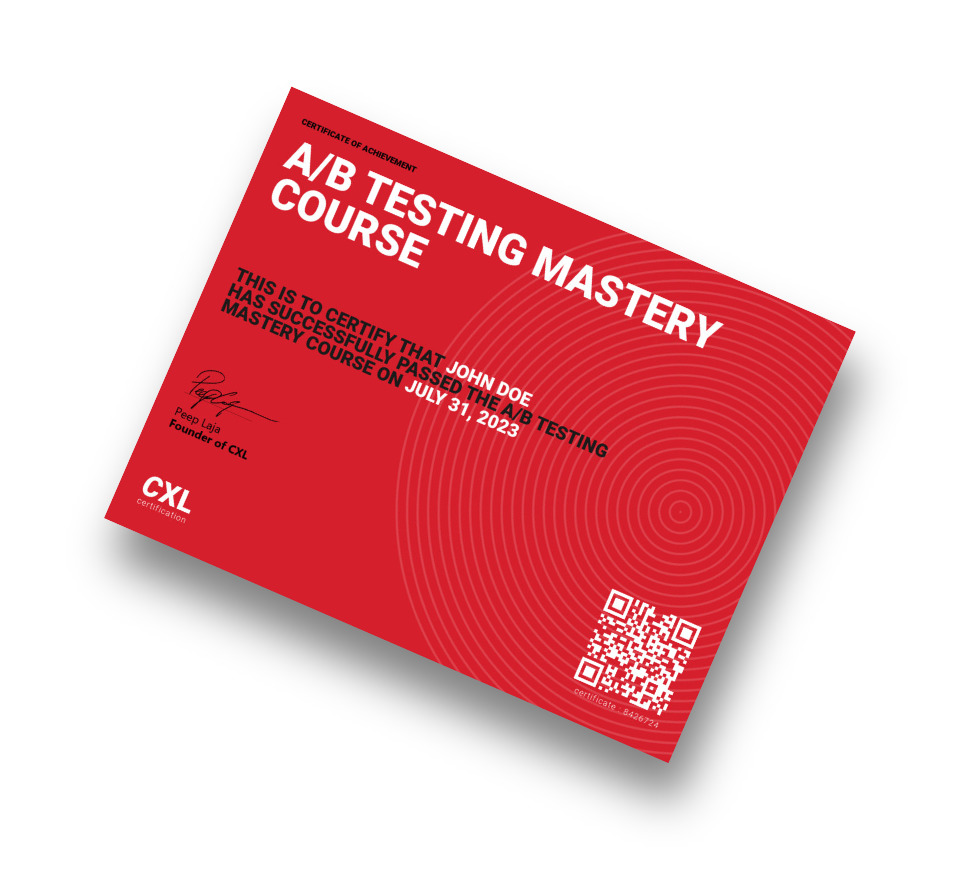 Learn marketing on the job.
Get better results with networking.
Our Community gives you peer support for every marketing task you face.  90% of marketing tasks are not unique. Someone has already figured it out. Achieve more with less hassle.
Access our library of thousands of marketing playbooks, each showing you how to do a specific marketing task in 10 steps or less, with real-time peer support.
Join our community of marketing experts, ready to support you in getting that promotion or master new strategies, skills, and channels.
Network with some of the world's best marketers and companies and get noticed, hired, or endorsed.
Subscribe to CXL and get access
100+ courses (full list here) on all aspects of data-driven marketing (new courses added every month)
10 minidegrees that give you advanced level skills
Community with 2000+ playbooks and peer-support
Got a team, multiple users? Get our Teams All-Access plan instead.
The CXL guarantee
7-day no questions asked money back period
You can immediately apply learnings and improve your results.
Need help convincing your boss?
Click here for a pitch deck, swipe files and tips.
Subscribe to CXL
Get access to this and 90+ other training programs.
See plans and pricing
or
Request demo (for teams 2+)
Ecommerce Marketing Minidegree: FAQ
The Minidegree is the most complete ecommerce certification you can find, with 4 tracks and over 36h 19min of ecommerce courses.
Here's all the info you need before starting:
What is ecommerce marketing?
Ecommerce marketing is the process covering the communication, promotion, and messaging that drives customers to stores selling products online, converts them into customers, and retains them in their sales cycle.
What will you learn?
After taking this training, you will:
Master winning ecommerce strategy, acquisition, retention and measurement to outperform your competitors
Prove yourself in the most challenging discipline of marketing and propel your career
Learn all about the best ecommerce strategies and tactics
Immediately apply learnings with hundreds of playbooks
Network and get peer support in our exclusive community
Get certified and hired with our help
What is a Minidegree program?
If a course is a puzzle piece, the Minidegree is the whole puzzle. It's a complete training program that teaches you everything from A to Z and takes you on a path towards becoming the top 1% marketer.
All of our instructors are hand-picked and carefully vetted. Our approach is straightforward – every instructor needs to be the absolute best in the world at what they do.
What does this training include?
Our Ecommerce Marketing training includes 4 tracks, 22 courses, 36h 19min of video material, several assignments, and a final exam.
Do you add new courses to the minidegrees? How often are the minidegree courses updated?
Minidegrees come bundled with a predefined set of courses, and you purchase them as they are. Only our All-Access subscription grants exclusive access to updated versions of specific courses as well as new courses.
Are subtitles available for the lessons?
Lessons have English subtitles and transcriptions available.
Will I receive a certificate of completion?
After taking this Minidegree, you will receive the Ecommerce Marketing Certification from CXL, with credentials that you can add to your LinkedIn profile.
What is the refund policy?
All plans come with a 7-day refund period .
How long will it take for me to finish it?
This is entirely up to you – it's how many study hours per week you can put in. This training program is 36h 19min long.