Become great at Transactional data analysis
Online course
By Kevin Hillstrom,
Founder @ MineThatData
Course length: 2h 24min
Start 7-day trial for $1
Some of the companies that train their teams at CXL:










Digital Marketers understand why marketing campaigns work, but have you ever wondered what truly fuels business success? Applying the lessons in this course will allow you to become an expert at understanding what is truly driving the success of your brand, from a customer standpoint. Armed with this information, the analyst teaches Professional employees why the brand is succeeding/failing, arming employees with the tactics necessary to grow the brand going forward.
Introduction video (2 minutes)
After taking this course you'll…
Determine at a strategic level why your business is not meeting expectations, allowing the analytics professional to clearly communicate to Executive why the business is not operating at 100% effectiveness.
Evaluate the three types of business modes (loyalty, hybrid, customer acquisition) and determine which one your brand operates within.
Quantify and communicate the critical importance of a Welcome Program at developing a life-long customer relationship.
Understand the point at which a customer either decides to become a loyal buyer or elects to end a relationship with your brand, enabling you to effectively market to the customer.
Develop a customer plan that allows your business to grow at a rate that will please your Executive Team, causing you to look good in the process!!!!

Alex B.
CXL has helped me tremendously in my journey to become the best digital marketer I can be.
It has opened my eyes to the capabilities of tools like GTM and Google Sheets. You guys have humbled me by teaching me that there's so much more to learn!

Ap S.
CXL is just the best place to grow for a marketer. I learned more in a few months via CXL than what I learned in 8, 9 months on my own.
This course is essential for you if …
You want to understand why you have made so many digital improvements to your brand and you haven't seen corresponding sales increases.
You want to become a C-Level Executive in the future by becoming more involved in business strategy.
Figure out the best way to apply your digital marketing smarts to increase sales performance.
This course is NOT for you if…
You do not have access to customer purchase transactions.
Your ability to crunch data is limited to Excel or Google Analytics, or you do not have access to a qualified business analyst who can help you analyze the data.
Your brand has customers with infrequent purchase cycles (i.e. purchasing a car).
About
Kevin Hillstrom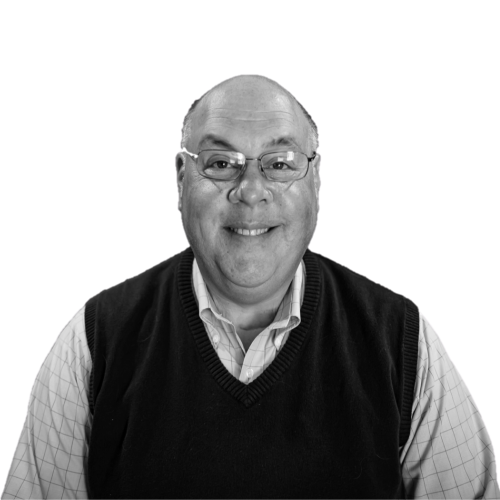 Kevin is Founder of MineThatData, where he analyzes purchase transactions to explain how customers interact with merchandise, advertising, and marketing channels. Kevin has worked with more than 225 brands since founding MineThatData in 2007.
Kevin spent nearly twenty years in retail in positions of increasing responsibility, including Manager of Analytical Services at Lands' End, Director of Circulation at Eddie Bauer, and Vice President of Database Marketing at Nordstrom.
Your course curriculum
Transactional data analysis
Leverage the power of a simple .csv file with Customer Purchase Transactions
Topics covered:
Learn why traditional digital reporting is insufficient to help a Business Leader understand why a brand struggles to grow.
Change how you view customer behavior by creating a .csv file with variables most important to the future health of your brand.
Discover reasons why Executives are receptive to Transactional Analysis.
Knowing whether a brand is in Acquisition Mode, Hybrid Mode, or Loyalty Mode determines how a brand should craft marketing strategy.
Topics covered:
Determine whether your brand is in Acquisition Mode, Hybrid Mode, or Loyalty Mode.
Understand why the Mode a brand is in determines what the marketing strategy should be.
Learn why it is hard for a Professional to override the natural behaviors of the current customer base.
How one brand saw the light
Topics covered:
Learn why new + reactivated buyer counts are likely the most important metric you should track.
Understand the critical role new + reactivated buyers play in subsequent growth.
Teach co-workers why the focus of their work might need to shift.
Why increasing customer spend works at Starbucks, but not as well for most of us.
Topics covered:
We're taught we can get customers to spend more. This lesson suggests that rebuy rates help us understand "if" that is possible or not.
Identify if spend can increase or purchase frequency is actually increasing.
Realize that rebuy "modes" determine if customer spend increases are possible.
Predicting the future is key to fueling marketing success today
Topics covered:
Discover the importance of forecasting the trajectory of your business.
Learn how to combine rebuy rates and spend to identify how many customers you'll have in the future.
Become "the person" who knows what the future holds at your company.
Why email marketing plays a disproportionate role among loyal customers
Topics covered:
Measure when customers interact with different marketing channels in the customer life cycle.
Think carefully about how you use marketing channels based on when customers use each channel.
Almost nobody leverages welcome programs. But they should.
Topics covered:
Learn what a Welcome Program is.
Measure "when" a second purchase is likely to happen.
Identify the "key inflection point" when customer behavior can be influenced.
My favorite tool for measuring business health
Topics covered:
Shift focus to figuring out "why" a business is succeeding or failing.
Learn how to create a Comp Segment table.
Understand the robust flexibility that underlies this simple query.
When the Chief Merchandising Officer gets mad at You
Topics covered:
Shift focus from marketing to merchandising/products.
Understand how decisions from 2-3 years ago impact performance today.
Realize that new merchandise, like new + reactivated customers, are really, really important!
How could they possibly harm the brand?
Topics covered:
Create "break-even" analysis to measure how much more you have to sell to overcome what is given away with a discount/promotion.
Quantify whether discounts/promotions "teach" customers to wait for more discounts/promotions.
Compelling leadership to act upon the story
Topics covered:
Think about how you put together a series of separate analyses into a coherent order that yields a compelling story.
Share the key messages you want Executives to take away from your work.
Show off your hard-earned skills and strengthen your profile
LinkedIn found that people who add credentials to their profile receive 6x more profile views than those who don't.
Add your certificates to your profile, share your accomplishments with the world, and join our alumni network.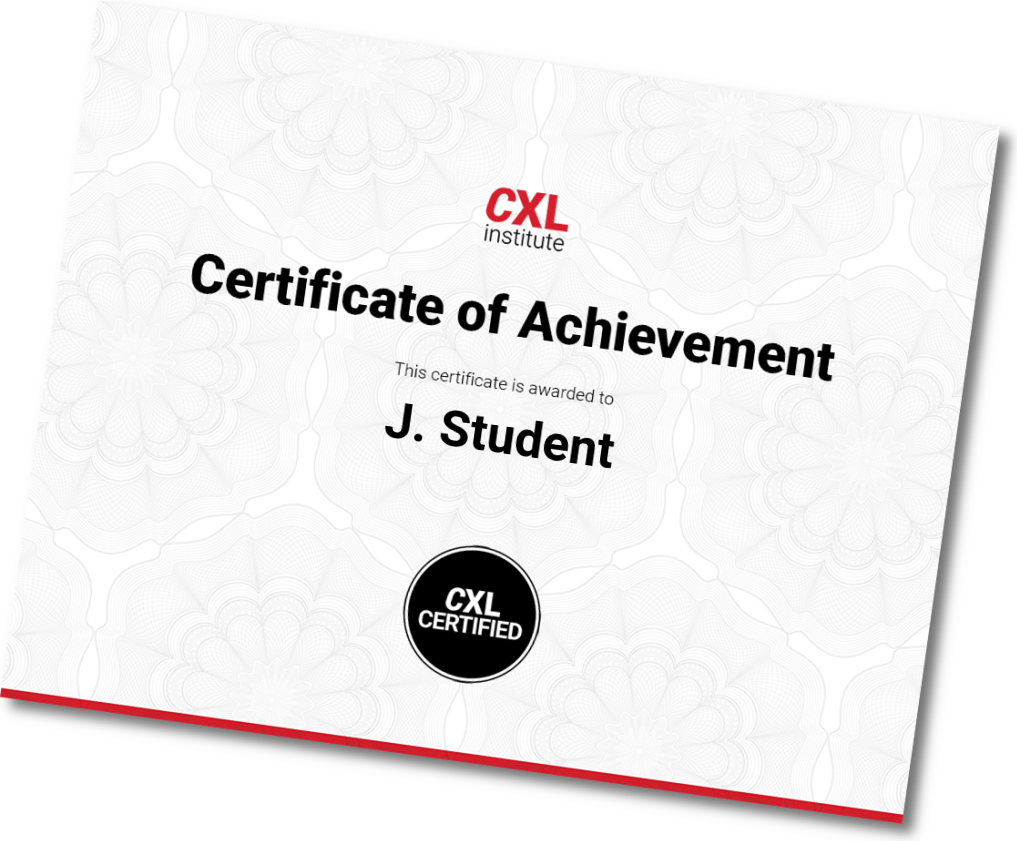 Get this course and 90+ others when you subscribe to CXL
This course (and all others – full list here) are included with CXL subscription.
At CXL, you can take online courses on growth, digital marketing, optimization, analytics, persuasion – all in a single subscription.
World's leading practitioners teaching you their best stuff.
90+ online courses on all things data-driven marketing
New courses added every single month
Subscribe to CXL and get access
90+ courses (full list here) on all aspects of data-driven marketing (new courses added every month)
9 minidegrees that give you advanced level skills
Got a team, multiple users? Get our Teams All-Access plan instead.
The CXL guarantee
7-day no questions asked money back period
You can immediately apply learnings and improve your results.
Need help convincing your boss?
Click here for a pitch deck, swipe files and tips.
Subscribe to CXL
All plans come with a 7-day trial for $1.
Get access to this and 90+ other training programs.
See plans and pricing
or
Request demo (for teams 5+)