Become great at Google Shopping
Discover how, and when, to create a more granular structure that helps Google's automation rather than hinder it or create more needless work for you.
Course length: 2h 03min
Start 7-day trial for $1
Andrew Lolk
Founder, CEO @ SavvyRevenue
Some of the companies that train their teams at CXL:










This course is for advertisers looking to learn how they can help Google Shopping perform better. A single Performance Max campaign is just the starting point.
Introduction video (2 minutes)
This course is essential for you if…
You work with eCommerce PPC and want to understand time-tested approaches to getting the most out of Google Shopping
You are new to eCommerce PPC, and need to find out how Google Shopping differs from regular Search campaigns
You work with an agency, and you want to be able to spar with them on the best approaches for Google Shopping
After taking this course you will…
Learn the difference between fully automated black box campaign types like Performance Max and standard Shopping campaigns
Discover the most important attributes of getting your feed ready for optimal performance
Campaign structure is foundation for your Google Shopping strategy. Understand the different ways to structure campaigns that support your overall marketing strategy.
What happens after you launch? What can you optimize? How often? When do you change campaign structure? This and more will be covered.
Find ways to review your performance data across multiple campaigns, and learn what you should ignore.
Your course curriculum
Google Shopping
1
What You Need to Know About Google Shopping Campaign Types
In this Lesson, I will be walking you through Standard vs Performance Max shopping campaigns - the two main campaign types for Google Shopping ads.
Topics covered:
What the main differences are between Standard Shopping and Performance Max campaigns
The importance of having both campaign types in your toolbox
How Performance Max campaigns impact your other Google Ads campaigns
2
Setting your Google Shopping feed up for success
Your feed is the data input to your Google Shopping campaigns and is your initial decider on how well your campaigns perform.
Topics covered:
How to think about your Google Shopping feed without being scared of the word XML
The most important attributes you should always add
How - and what - attributes you should optimize
3
Performance Max as your baseline campaign
Too many agencies, freelancers and in-house teams invest heavily in a Standard Shopping setup without testing Performance Max. But what if an automated setup you barely touch could outperform your other setup?
Topics covered:
Why Performance Max should be your campaign "to beat"
How to build on a Performance Max setup
Why ad inventory is the main concern with Performance Max campaigns
4
The Case for Advanced Campaign Setups
Performance Max can be great, but the one-size-fits-all campaign type might not work for your marketing strategy. Advanced Standard Shopping setups is the alternative - for some.
Topics covered:
When to use a more Advanced Standard Shopping setup
Smart Bidding means the best of both worlds
How the priorities setting is the crucial step to more advanced setups
5
Optimizing Google Shopping Campaigns: The Never-ending Step
You launched your campaigns, now what? Thousands of scenarios can happen, but we've distilled it down to 5 core optimizations and one big revision.
Topics covered:
How to build in analysis tasks in your workflow
The 5 core optimization tasks you should revisit consistently
When to revisit your campaign structure as your main optimization task
Andrew Lolk
Founder, CEO @ SavvyRevenue
I'm a top 25 PPC expert in 2022 and currently the founder of SavvyRevenue, an eCommerce-only PPC agency focused on on scaling Shopping, Feed and Search management. We scale B2C eCommerce businesses in the US and Europe profitably I've worked in PPC sin …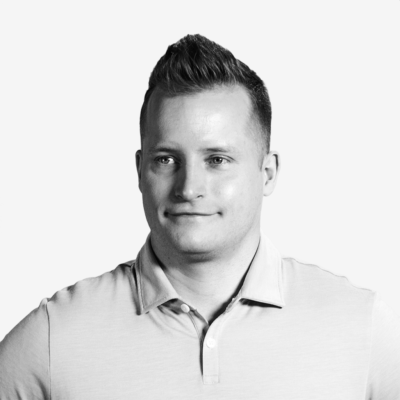 I'm a top 25 PPC expert in 2022 and currently the founder of SavvyRevenue, an eCommerce-only PPC agency focused on on scaling Shopping, Feed and Search management. We scale B2C eCommerce businesses in the US and Europe profitably
I've worked in PPC since 2009, spoken across the world and agency owner since 2010. My core belief is that PPC is becoming less about the technical know-how and more about combining technical know-how with business insights.
Show off your hard-earned skills and strengthen your profile.
LinkedIn found that people who add credentials to their profile receive 6x more profile views than those who don't.
Add your certificates to your profile, share your accomplishments with the world, and join our alumni network.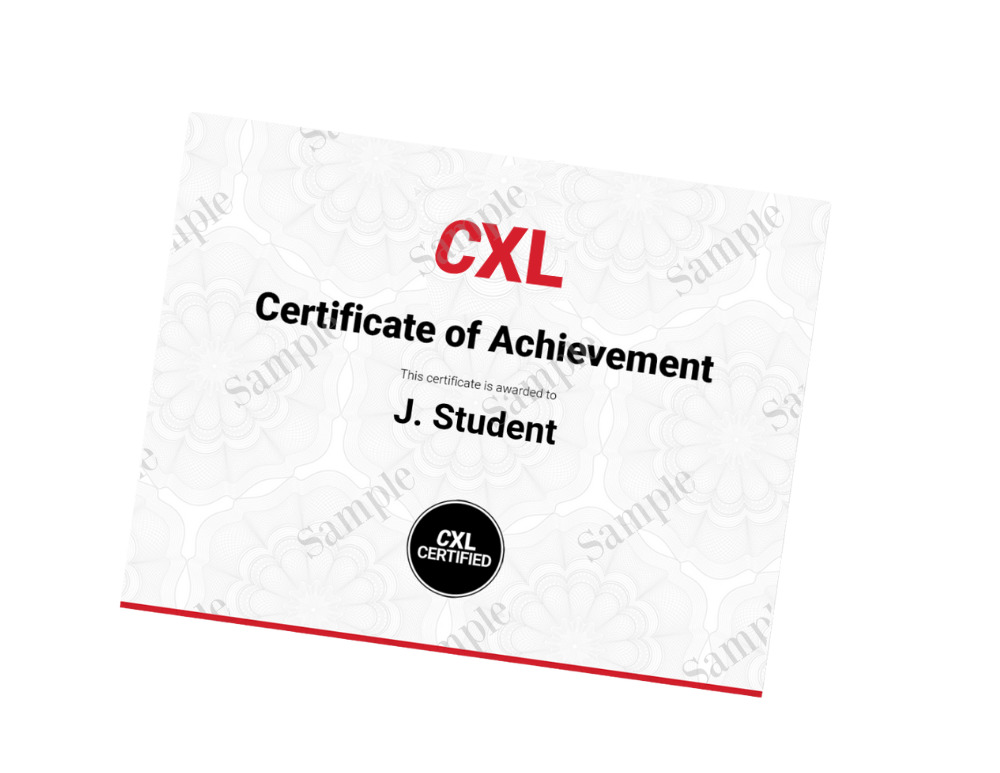 Learn marketing on the job.
Get better results with networking.
Playbook community gives you peer support for every marketing task you face. 90% of marketing tasks are not unique. Someone has already figured it out. Achieve more with less hassle.
Access our library of thousands of marketing playbooks, each showing you how to do a specific marketing task in 10 steps or less, with real-time peer support.
Join our community of marketing experts, ready to support you in getting that promotion or master new strategies, skills, and channels.
Network with some of the world's best marketers and companies and get noticed, hired, or endorsed.
Subscribe to CXL and get access
90+ courses (full list here) on all aspects of data-driven marketing (new courses added every month)
10 minidegrees that give you advanced level skills
Playbook community with 2500+ instructions and peer-support
Got a team, multiple users? Get our Teams All-Access plan instead.
The CXL guarantee
7-day no questions asked money back period
You can immediately apply learnings and improve your results.
Need help convincing your boss?
Click here for a pitch deck, swipe files and tips.
Subscribe to CXL
All plans come with a 7-day trial for $1.
Get access to this and 90+ other training programs.
See plans and pricing
or
Request demo (for teams 5+)
---
This course is available in the following minidegrees: