Become great at Email & SMS Marketing for Ecommerce
Maximize your store's revenue to grow sustainably — even in a challenging market.
Course length: 1h 31min
Start 7-day trial for $1
Kasey Luck
Founder & CEO @ Luck & Co
Some of the companies that train their teams at CXL:










Introduction video (2 minutes)
This course is essential for you if…
You work in (or want to work in) a 7+ figure DTC brand and want to stand out by making email & SMS their highest revenue-generating channel (that's constantly growing!)
You want to elevate yourself above the masses of marketers relying on promotions to get their emails to convert.
You're an eCommerce Founder or CEO looking for growth that's not reliant on advertising platforms and acquisition, higher retention, and better margins. CEOs that want to not only grow in the good times and withstand the bad times, but those who want to build winning, long-lasting brands that outsmart all competition.
After taking this course you will…
Understand email revenue attribution benchmarks and the levers you have for growing the revenue that's coming from this channel, so you can forecast out and predict how much your list will bring you 6 months from now.
Learn how to collect invaluable first-party data as you grow your email & SMS lists, and how to use it to deliver a delightful customer experience, while growing your email engagement, conversion, and retention.
Automate the key stages of your customer journey so that your shoppers receive the content they need when they need it, which will turn them into your brand's biggest fans, lead to more conversion and retention.
Learn how to segment your list and balance sending frequency with segmentation so you're improving your email & deliverability metrics while also maximizing the number of people reached and attributed revenue.
Your course curriculum
Advanced Ecommerce Email & SMS Marketing
How ecommerce marketing has changed in recent years due to changing privacy rules and what you can do about it. Understanding the foundations of email & SMS marketing and channel performance.
Topics covered:
Understand the fundamentals of Email & SMS marketing that serve as the foundation for all advanced material in this course. Mastering the fundamentals is the key to growth.
See how SMS and Email marketing work together and understand how this omnichannel strategy serves as insurance for DTC brands in the increasingly noisy landscape.
Understand how to measure the performance of Email & SMS and what levers are available to DTC owners and marketers to maximize the revenue from these channels.
Develop a deep understanding of different attribution models popular among email & SMS platforms and learn how to account for it in your reporting and planning.
Topics covered:
Understand the difference between open-based and click-based attribution and the importance of the attribution window.
Study a few examples of attribution models popular e-commerce email platforms use (including Klaviyo and Drip).
Look at nuances of multi-channel (email and SMS) attribution on a single platform and on separate platforms.
How to effectively grow your email & SMS lists without annoying your subscribers.
Topics covered:
Learn why on-site popups are the best way to grow your email list (and see a case study showing the numbers behind alternative ways of list growth)
Learn how to use multi-step forms to grow both email and SMS lists at the same in the most effective way.
Understand four leverage points DTC marketers have for popups, and how to use each to maximize your submit rate.
The differences between zero, first, second, and third-party data, how to collect that zero-party data and USE it to continue to win at marketing in the post-privacy world.
Topics covered:
Understand the difference between zero, first, second, and third-party data and why it matters.
Cover three different ways for collecting valuable and usable zero-party data in e-commerce (including a case study from one of our brands!)
Learn how to use zero-party data in email & SMS to personalize and increase conversion rates and revenue.
Using a customer-centric approach to deliver the right content at the right time (to the right people) and drive up conversion rates and revenue.
Topics covered:
Understand the key stages in a DTC shopper journey and how to automate communicate during those stages.
What "customer-centric" approach actually means and why most of the advice on email automations online doesn't work (doesn't work well).
How to go beyond basic automations and implement advanced flow splits to further personalize communicate and maximize conversion and customer satisfaction.
Email & SMS campaigns benchmark, creating a monthly email calendar, and the art & science of segmentation.
Topics covered:
Learn how to build campaigns that delight subscribers instead of annoying them by leveraging content, frequency, and audience.
Learn why segmentation is the key to the long-term success of your email & SMS campaigns and list engagement, and understand common ways of segmenting your audience.
Learn how to create monthly email & SMS calendars that mix engagement and promotional content and how to use competitive research in coming up with content ideas.
About
Kasey Luck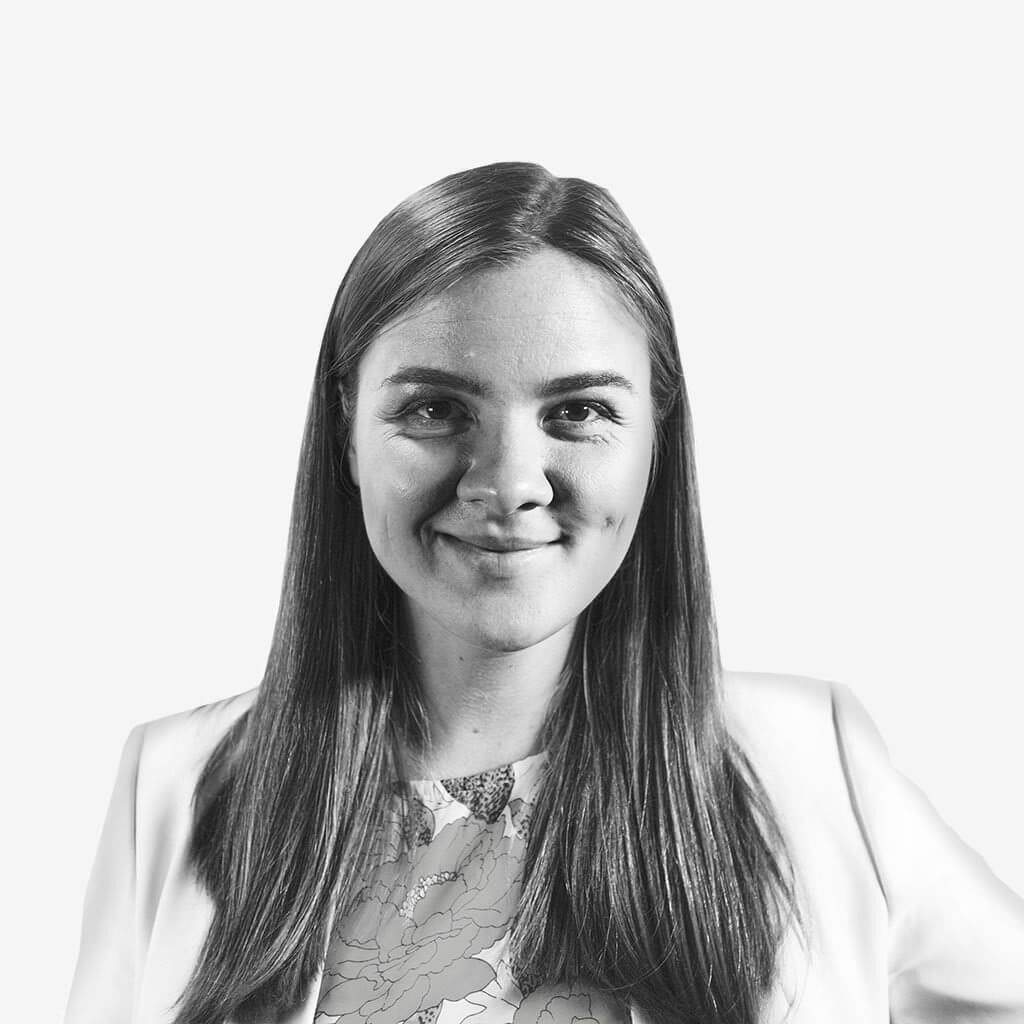 Kasey Luck is the Founder & CEO of Luck & Co, an agency helping 7- and 8-figure e-commerce brands maximize their email and SMS revenue. Kasey and her team frequently double (sometimes triple) the email & SMS revenue of brands they work with. Their secret: a combination of customer-centric approach, having fun with content, and loving data and numbers.
Kasey's writing on email marketing has been published in the Huffington Post and Growth Hackers. Previously, she led Event Marketing at 500 Startups, a global VC fund, and startup accelerator.
Show off your hard-earned skills and strengthen your profile.
LinkedIn found that people who add credentials to their profile receive 6x more profile views than those who don't.
Add your certificates to your profile, share your accomplishments with the world, and join our alumni network.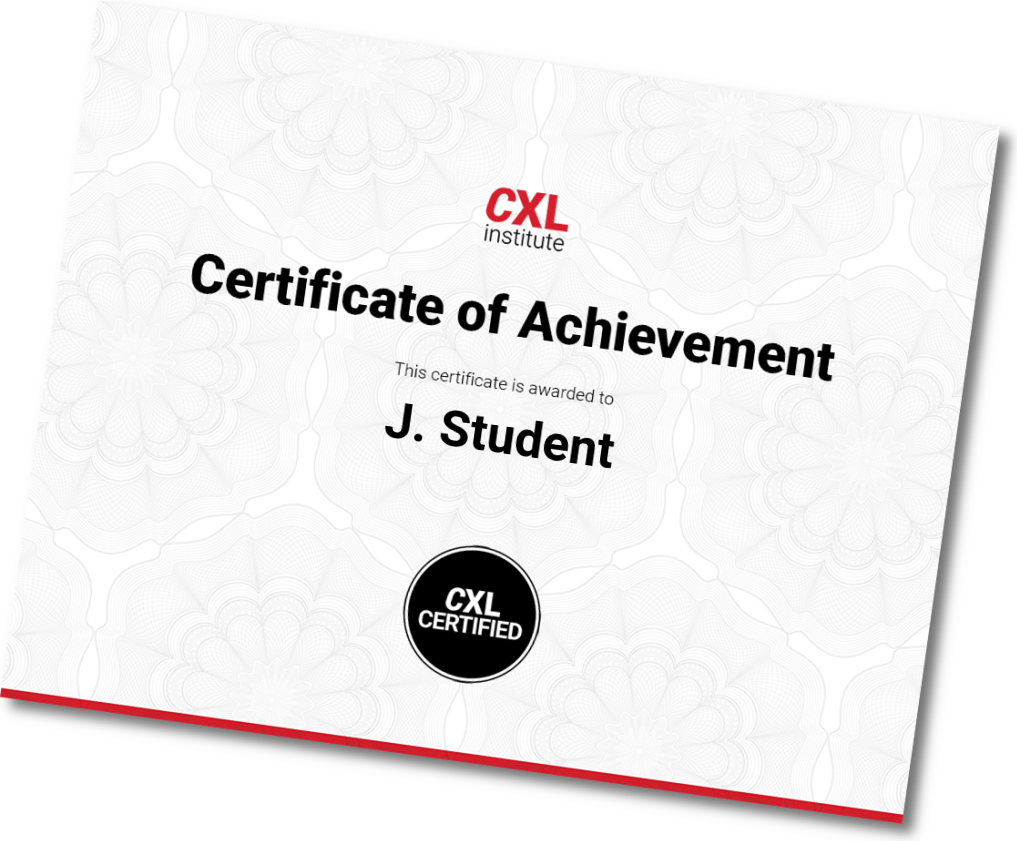 Learn marketing on the job.
Get better results with networking.
Playbook community gives you peer support for every marketing task you face. 90% of marketing tasks are not unique. Someone has already figured it out. Achieve more with less hassle.
Access our library of thousands of marketing playbooks, each showing you how to do a specific marketing task in 10 steps or less, with real-time peer support.
Join our community of marketing experts, ready to support you in getting that promotion or master new strategies, skills, and channels.
Network with some of the world's best marketers and companies and get noticed, hired, or endorsed.
Subscribe to CXL and get access
90+ courses (full list here) on all aspects of data-driven marketing (new courses added every month)
9 minidegrees that give you advanced level skills
Playbook community with 2500+ instructions and peer-support
Got a team, multiple users? Get our Teams All-Access plan instead.
The CXL guarantee
7-day no questions asked money back period
You can immediately apply learnings and improve your results.
Need help convincing your boss?
Click here for a pitch deck, swipe files and tips.
Subscribe to CXL
All plans come with a 7-day trial for $1.
Get access to this and 90+ other training programs.
See plans and pricing
or
Request demo (for teams 5+)