Become great at SEO link building
Boost rankings, traffic and brand with link building
A proven system your stakeholders want to see.
Online course
By Irina Nica, Senior Marketing Manager @ HubSpot
Course length: 4h 00min
Start 7-day trial for $1
Some of the companies that train their teams at CXL Institute:










Develop the rare but indispensable skill at the backbone of SEO performance
A successful link building program improves your search rankings, increases your traffic and grows your brand awareness.
Since backlinks are one of the most important factors in search rankings, businesses that struggle to consistently build high-quality backlinks end up wasting much of their SEO and content marketing efforts.
This course gives you the skills you need to start a successful program for your business. And prove the value of your work to key stakeholders — even if they don't understand SEO.
You'll learn how to
Set campaign goals, so you can track and prove your success
Plan an effective content and outreach strategy that gets attention from the right people
Use advanced tactics to improve your backlinks profile, which means more high-quality traffic
This course is ideal for content marketers or anyone who wants to develop the high-value skill of link building.

With a straight-forward approach and a variety of frameworks, this course will help you think and operate as a more sophisticated marketer. So you can advance your career and qualify for new opportunities.


Irina gave the students great practical advice on goal setting, persona research, content audits, competitor research and idea generation to help transform their inbound marketing efforts.
After taking this course, you'll:
Know what works (and what wastes your time): Get best practices, proven tactics and real-world examples of content and outreach campaigns to fuel your own strategy.
Save time and hassle with tactics that don't require new content: Use your brand and existing content to improve your company's backlink profile.
Create and promote content that attracts high-quality backlinks: Get content examples and email outreach templates you can use right away to inspire your own program.
Prove the value of your work: Show your results in a way both SEO professionals and non-SEO stakeholders can understand.
A complete, proven system — not random tactics
You've probably heard of link-build tactics like getting mentioned in a big publication or using free link-building tools.
But how do you put those tactics into an overall approach that gets results for your business?
This course gives you the frameworks and strategies you need to do just that. So you don't need to mix and match random tricks and tools that probably won't work.
You'll also learn what to track so you can prove the value of your work — even to stakeholders who don't understand SEO.
This course is essential for you if …
You're an SEO expert, but want to expand your knowledge of link building campaigns or tactics. You'll see exactly how to get started and what to do. Get real-life examples to inspire your own campaign.
You're a content marketer and you want to know the best ways to attract more backlinks and improve your SEO performance. You'll discover how to find link-worthy content ideas, promote them and report your results to stakeholders.
You know backlinks are among the most important search ranking factors and you're ready to take action. This course is for you if you want to get started with link building right away. You have the resources and you're ready to improve your SEO performance and brand awareness.
This course is NOT for you if you…
You're looking for a quick "silver bullet" solution for backlinks or mass cold outreach. We'll cover effective strategies that work in the long-term — not cheap hacks.
You're very light on resources and marketing staff. This course's approach requires content creation, effort over time and collaboration with other departments. Without those resources, this course may not be ideal for your company yet.
You're an SEO professional with years of experience building backlinks from authoritative websites using quality content and outreach.
Designed for marketers looking to get organized, optimize and improve their marketing campaign efforts
This course is appropriate for any level of marketing expertise and everyone looking to improve how they build, execute and launch marketing campaigns.
Students should have experience building or working on marketing campaigns and projects in order to benefit most from the framework and strategies presented in this course.
About
Irina Nica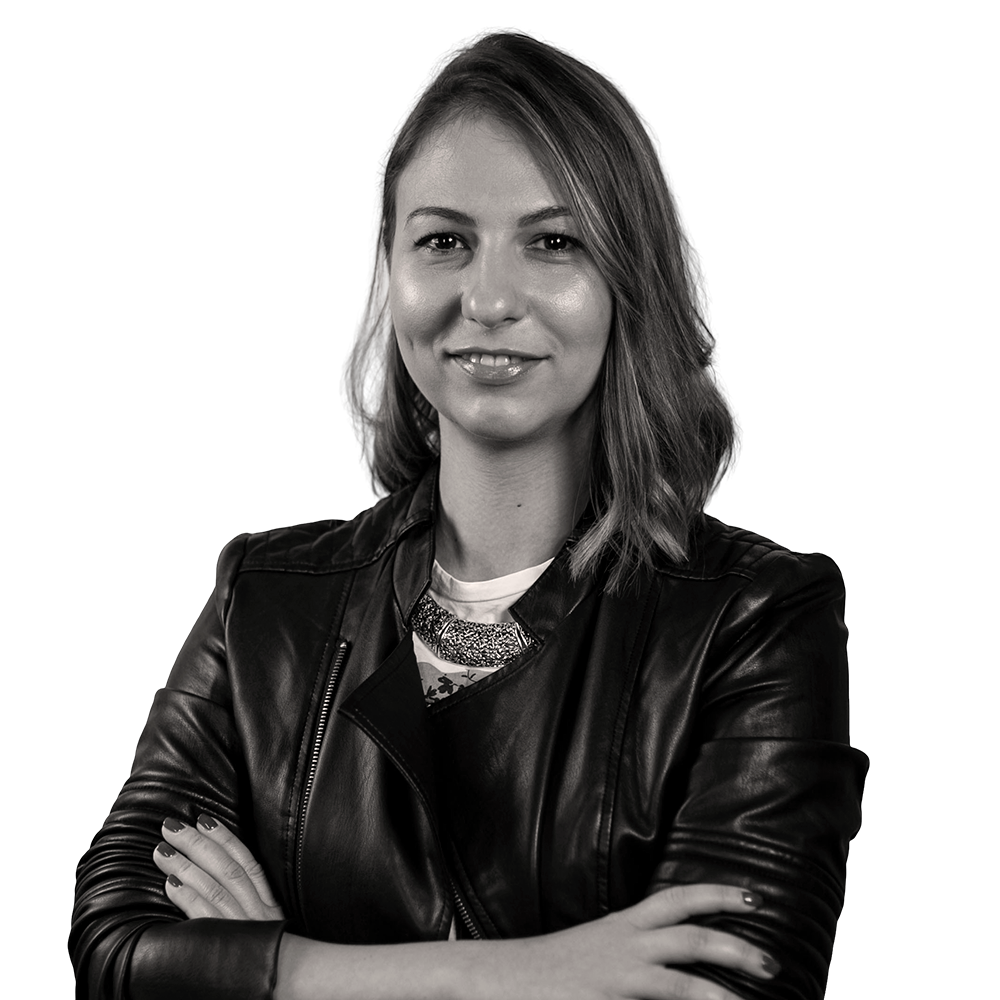 Irina is a driven marketer with over 10 years of experience in content marketing and SEO. As part of HubSpot's User Acquisition team, she is responsible for increasing HubSpot's product awareness across varying features, and her focus is on building buzz and backlinks.
Prior to joining HubSpot, Irina was the Marketing Manager of the award-winning SEO tool, SEOmonitor.com.