Become great at pricing and packaging
Optimize the most powerful tool to grow your revenue
Course length: 2h 00min
Start 7-day trial for $1
Patrick Campbell
CEO @ ProfitWell
Some of the companies that train their teams at CXL:










Start seeing bigger returns from your pricing
Pricing is the most overlooked way to drive growth, affecting the bottom line nearly four times more than acquisition. But with monetization sitting at the intersection of uncomfortable and important, most companies avoid touching it.
This course will demystify pricing and give you the tools you need to get it right. Learn how to use pricing and packaging to increase revenue while getting your customers excited about your product.
Go from guessing to growth with a data-driven pricing strategy
How much is too much? Are you selling yourself short, or turning buyers away? With so much uncertainty around pricing, it's tempting to model your pricing on successful companies. But this can devalue your product in a competitive market.
You need to go beyond copy-paste tactics and understand what works, and why. This data-driven course is packed with research, case studies and practical examples to learn from and implement. So you'll know exactly what to do to grow your revenue.
After taking this course you'll…
Understand the principles behind effective pricing strategies and how you can tailor them to impact your growth.
Be able to measure the value of features and willingness to pay to better serve your customers.
Know when to publish pricing, when not to, and how to communicate price increases with minimal customer loss.
Avoid the common pitfalls businesses typically fall into when pricing products.
Become great at pricing and packaging in 6 practical lessons:
Discover a framework for value based pricing, so you can optimize your monetization.
Learn effective pricing research methods. Understand how value affects customers and figure out your segmentation and pricing strategy.
Develop your own pricing personas and understand their importance in product and marketing development.
Understand how to package features by determining your pricing value metric.
Get answers to your pricing questions about ownership, communication, and whether to publish, raise or change prices.
Master pricing tactics and strategies to help you navigate localization, billing systems, and discounts.
Your course curriculum
Pricing and packaging
Learn the importance of pricing and understand the framework for value based pricing. A framework for understanding and optimizing your monetization.
Topics covered:
Understand a framework for value based pricing
Learn why pricing is a powerful growth lever, especially in this market
Avoid the pitfall of focusing on tactics, instead of strategy
Understand how value affects the customers. We're going to walk through the value-based pricing research method, figure out your packaging and implement your whole pricing strategy.
Topics covered:
Understand how value has shifted in customer's eyes the past 10 years
Learn how to measure the value of features and willingness to pay
Understand the importance of segmentation when it comes to monetization data
Learn the different applications of pricing research methods and how to apply these research methods by understanding the importance of pricing personas in product and marketing development.
Topics covered:
Apply pricing research methods to determine pricing personas
Understand the of pricing personas in the context of product and marketing development
Learn how nimble pricing research methods can be for different applications
Learn how to apply the pricing research methods to figure out the value metric and utilize the pricing value matrix in order to understand how the packaging features works.
Topics covered:
Utilize the pricing value matrix to understand how to package features
Learn the difference between push and pull pricing
Apply pricing research methods to determine your value metric
Understand the pricing ownership, communication, and raising or changing Prices. Learn when to publish or not to publish pricing.
Topics covered:
Learn how to setup your own pricing committee
Understand how to communicate pricing changes to ensure minimal customer loss
Learn if you should hide your pricing or not
Learn the different pricing tactics and strategies and understand the importance of freemium and your billing system to pricing success
Topics covered:
Learn different tactical pricing projects and how much yield you can expect out of them
Understand the importance of freemium and your billing system to pricing success
Learn how to use discounts like a scalpel, not a sledgehammer
About
Patrick Campbell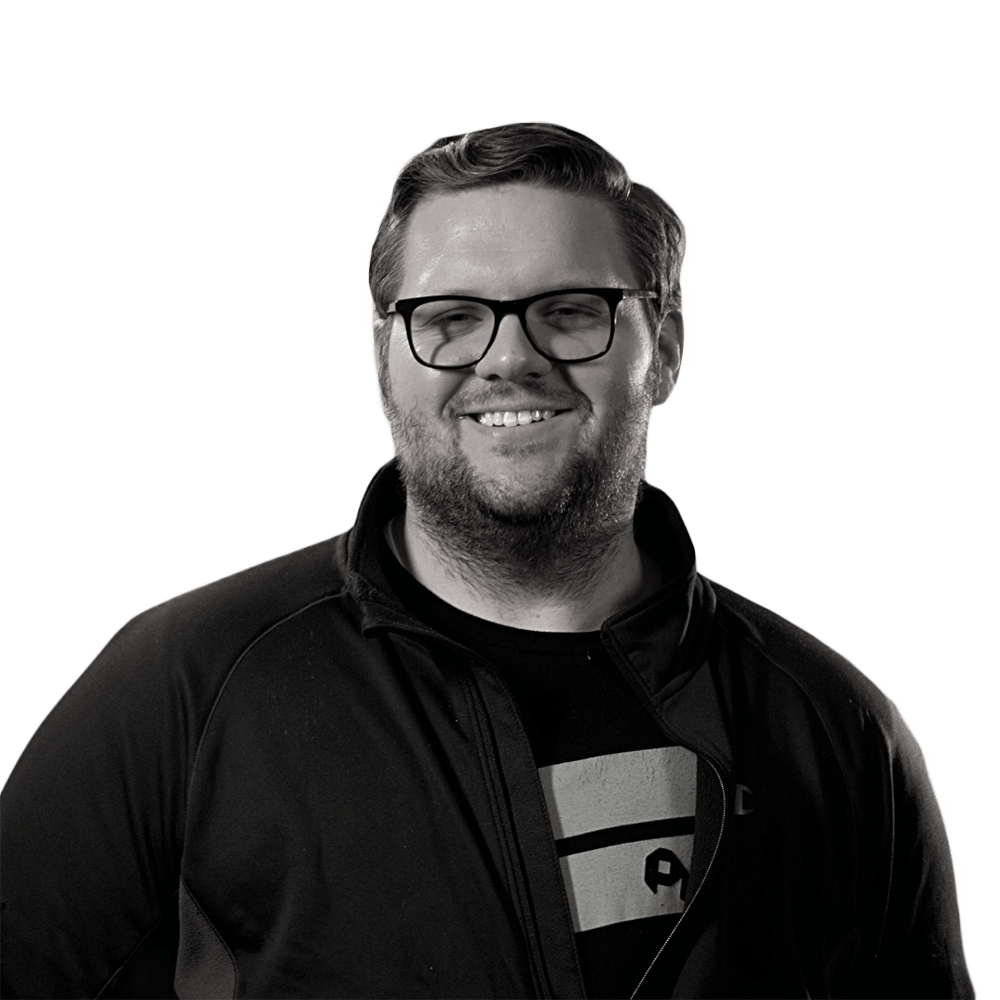 Patrick Campbell is the CEO of ProfitWell (formerly Price Intelligently), the software for helping subscription companies with their monetization and retention strategies. ProfitWell also provides free turnkey subscription financial metrics for over eight thousand companies. Prior to ProfitWell, Patrick lead Strategic Initiatives for Boston based Gemvara and was an Economist at Google and the US Intelligence community.
Show off your hard-earned skills and strengthen your profile
LinkedIn found that people who add credentials to their profile receive 6x more profile views than those who don't.
Add your certificates to your profile, share your accomplishments with the world, and join our alumni network.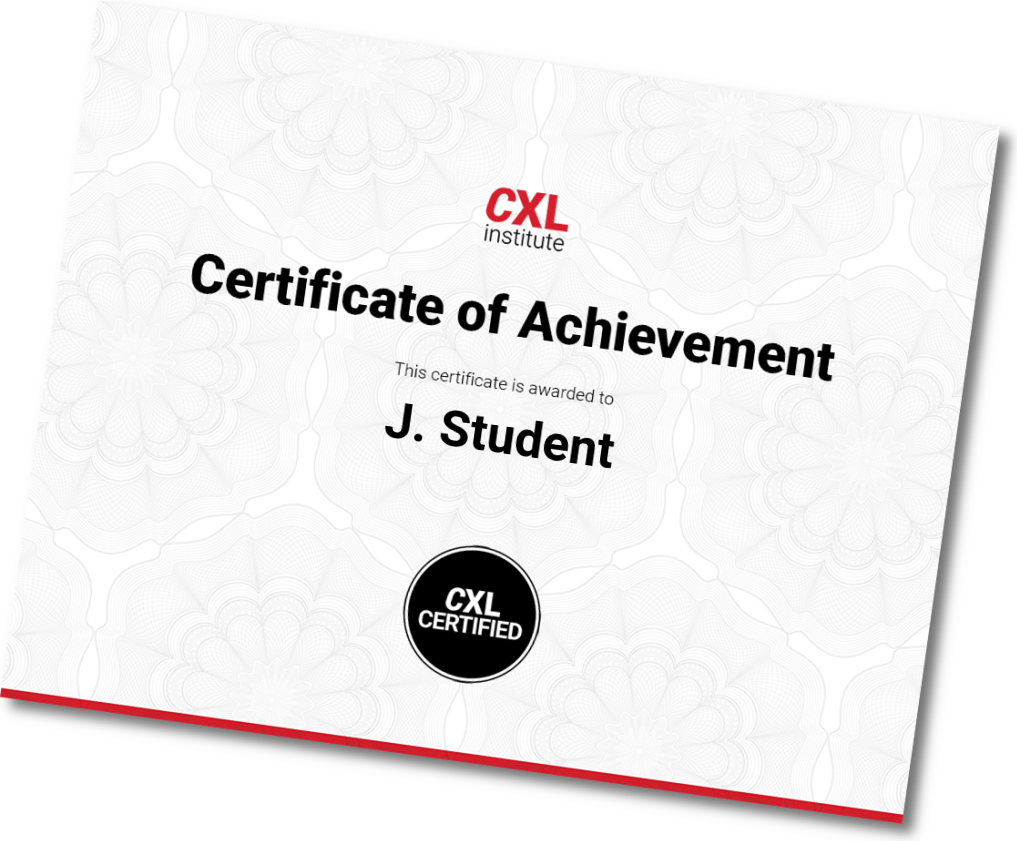 Get this course and 90+ others when you sign up for CXL
This course (and all others – full list here) are included with the CXL subscription.
At CXL, you can take online courses on growth, digital marketing, optimization, analytics, persuasion – all in a single subscription.
World's leading practitioners teaching you their best stuff.
90+ online courses on all things data-driven marketing
New courses added every single month
Sign up for CXL and get access
50+ courses (full list here) on all aspects of data-driven marketing (new courses added every month)
4 Minidegrees that give you advanced level skills
Got a team, multiple users? Get our Teams All-Access plan instead.
The CXL guarantee
7-day no questions asked money back period
You can immediately apply learnings and improve your results.
Get a subscription
See plans & pricing
All plans come with a 7-day trial for $1.
Get a minidegree
This course is available in the following minidegrees.