Become great at TikTok Ads
Learn how to get your TikTok ads off the ground without wasting time, effort, and energy developing creative assets that never convert.
This course will break down how to start, optimize, and scale TikTok Ads right now, along with the best types of performing creative to spend less time spinning your wheels with how to make it work and more time optimizing scaling your ads.
Course length: 2h 48min
Start 7-day trial for $1
William Perry
CEO @ Reason Agency
Some of the companies that train their teams at CXL:










Introduction video (1 minute)
This course is essential for you if…
You are an experienced Facebook Advertiser and realize you need to expand from running Facebook Ads only to continue to get results for your clients or the brand you work for.
You don't want to be left behind with becoming great at TikTok Ads and realize the wave of interest around running TikTok Ads.
You want to be able to get and manage clients who need help with TikTok Ads
You want to be a well-versed media buyer beyond just running paid traffic on one or two channels.
Take this course and you will…
Learn the best type of creative to use on TikTok, so that you don't blow your budget running the wrong creatives – the answer isn't using your Facebook or Instagram Ads!
Discover the TikTok Scaling Blueprint, broken down into 4 phases of testing into scaling, allowing you to have clarity on what's working, what's not working and where to have confidence putting the majority of your spend.
Get familiar with current best practices, the best way to structure campaigns and find success on the platform, so you don't fall trap into never getting ads off the ground.
Find out how to source creators, so that you can quickly scale up your creative production and aren't left with an ad account that's running itself into the ground.
Your course curriculum
TikTok Ads
In this lesson, we will cover:
current best practices
fast and effective ways to produce creatives without the guesswork of what to do, where to start, and where your best chances of success lie
top-performing creative types
the different types of creative, and how to best develop those ads
top-performing creative angles
the different angles to take with creative, how to best develop those ads
You will learn:
how to get your ads off the ground without wasting a ton of time, effort, and energy developing creative assets that never convert.
the different types of creative, how to develop those ads best, and why your creative research is the #1 most important aspect to performance vs. any other ad channel. (Hint: it has to do with trends)
fast and effective ways to produce creative without the guesswork of what to do, where to start and where your best chances of success lie
In this lesson, we will cover:
Creative Research: Inspiration
Creative Research: Trends
The Core Sales Message Framework
Creative Research: Finding Creators
You will learn:
how and where to conduct creative research to produce your next winning ads
tap into go-to resources to help your ads leverage the powerful Tiktok algorithm
the step-by-step avatar research process for crafting winning messaging
easy ways to get the content you need to scale your ads to make TikTok a viable channel.
In this lesson, we will cover:
The focus for each ad creative
How to engage your audience
Crafting winning Ads consistently with go-to frameworks to follow
You will learn:
how to capture attention in a 3s world
a detailed breakdown of some of my best ads + what helps them drive sales
how to apply winning tactics to make your ads not look like ads
an easy-to-follow winning framework
In this lesson, we will cover:
Common Mistakes To Avoid
How to win Creative Testing
The SVST Testing MethodTM
Launching Phase 1 - Message Testing
Launching Phase 2 - Creative Testing
You will learn:
the common pitfalls to avoid the creative testing roller coaster & scaling plateau
the 8 keys to winning creative testing for a long-lasting scale
structure your campaigns for maximum clarity + performance
the best way to start on Tiktok to ever have a chance of generating conversions
how to leverage your data to find out what messaging actually resonates with your audience and is something they care about
how to find winning ads regularly and gain 100% clarity on what's actually working
In this lesson, we will cover:
How to troubleshoot non-converting ads
Detailing your Winning Ad FormulaTM
Optimizing from your Winning Ad FormulaTM
You will learn:
how to read your data & find out what's working + what's not
an easy-to-follow template to craft your focus & future testing around what's actually working
how to keep winning ads going + how to refine your day-to-day approach to avoid drastic drops in performance
In this lesson, we will cover:
Scaling with Phase 3 - Audience Testing
Scaling with Phase 4 - Scaling Campaigns
You will learn:
how to lay the foundation for scaling
how to maximize Winning Ads + keep your account stable
how to scale your ads to drive sales after finding your winning ads
About
William Perry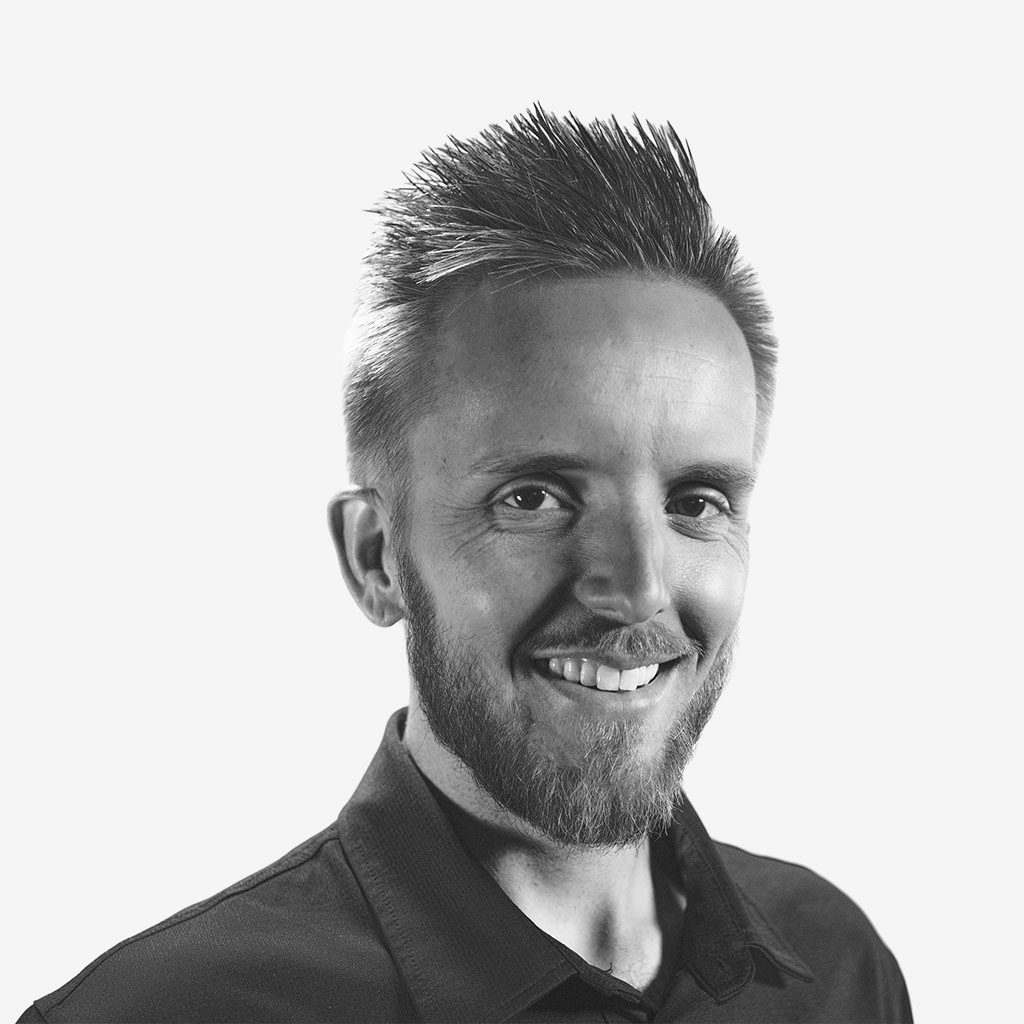 William Perry is the CEO of Reason Agency and the Founder of Elite Media Buyers Academy.
He and his team specialize in highly-optimized split testing & media buying strategies that make acquiring customers more profitable.
In 2020, they analyzed, audited, and managed more than $30,000,000 in digital ad-spend across Facebook, Google, Snapchat, Taboola, Pinterest & Youtube.
Show off your hard-earned skills and strengthen your profile.
LinkedIn found that people who add credentials to their profile receive 6x more profile views than those who don't.
Add your certificates to your profile, share your accomplishments with the world, and join our alumni network.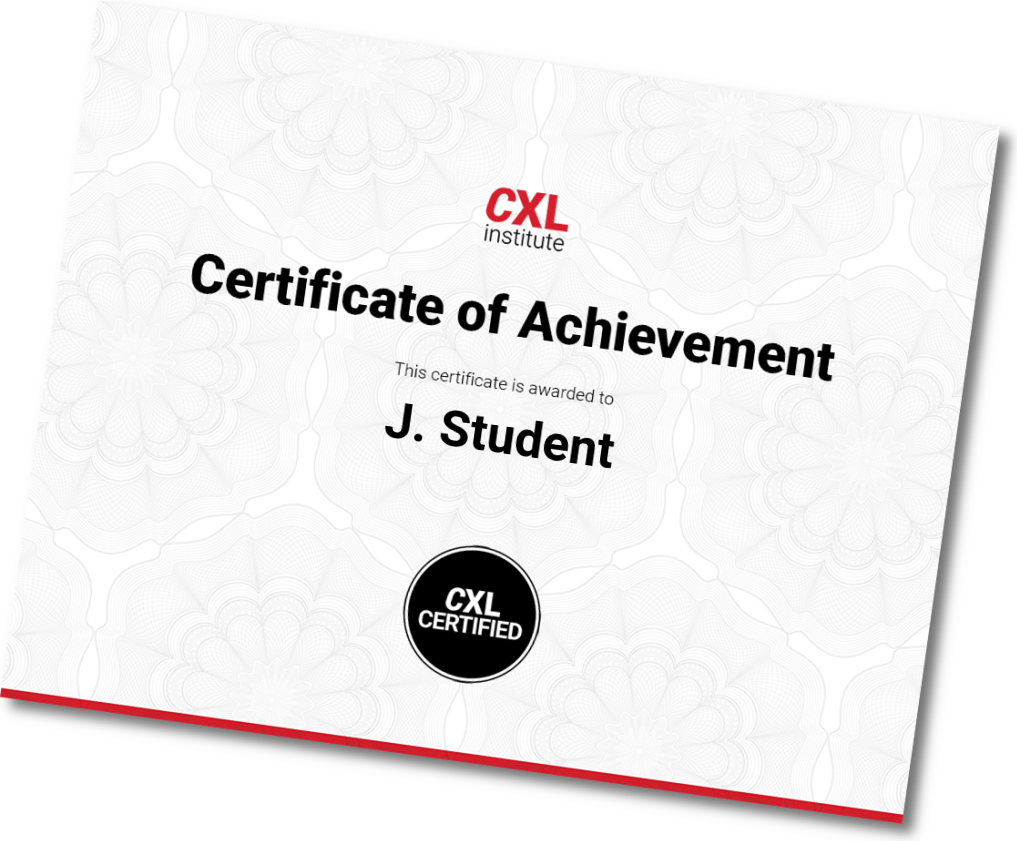 Learn marketing on the job.
Get better results with networking.
Playbook community gives you peer support for every marketing task you face. 90% of marketing tasks are not unique. Someone has already figured it out. Achieve more with less hassle.
Access our library of thousands of marketing playbooks, each showing you how to do a specific marketing task in 10 steps or less, with real-time peer support.
Join our community of marketing experts, ready to support you in getting that promotion or master new strategies, skills, and channels.
Network with some of the world's best marketers and companies and get noticed, hired, or endorsed.
Subscribe to CXL and get access
90+ courses (full list here) on all aspects of data-driven marketing (new courses added every month)
11 minidegrees that give you advanced level skills
Playbook community with 2500+ instructions and peer-support
Got a team, multiple users? Get our Teams All-Access plan instead.
The CXL guarantee
7-day no questions asked money back period
You can immediately apply learnings and improve your results.
Need help convincing your boss?
Click here for a pitch deck, swipe files and tips.
Subscribe to CXL
All plans come with a 7-day trial for $1.
Get access to this and 90+ other training programs.
See plans and pricing
or
Request demo (for teams 5+)