Become great at building an innovative product
Online course
By Chad Sanderson,
Head of Product, Data Platform @ Convoy
Course length: 2h 24min
Start 7-day trial for $1
Some of the companies that train their teams at CXL:










The top tier tech companies have something in common: They are innovating more rapidly than most of their legacy competitors combined. That rapid iteration and innovation is the by product of great CRO. This mini course will teach you how to leverage CRO like Amazon and other tech companies do in order to gain a tremendous lead on their competitors.
Introduction video (2 minutes)

Alex B.
CXL has helped me tremendously in my journey to become the best digital marketer I can be.
It has opened my eyes to the capabilities of tools like GTM and Google Sheets. You guys have humbled me by teaching me that there's so much more to learn!

Ap S.
CXL is just the best place to grow for a marketer. I learned more in a few months via CXL than what I learned in 8, 9 months on my own.
About
Chad Sanderson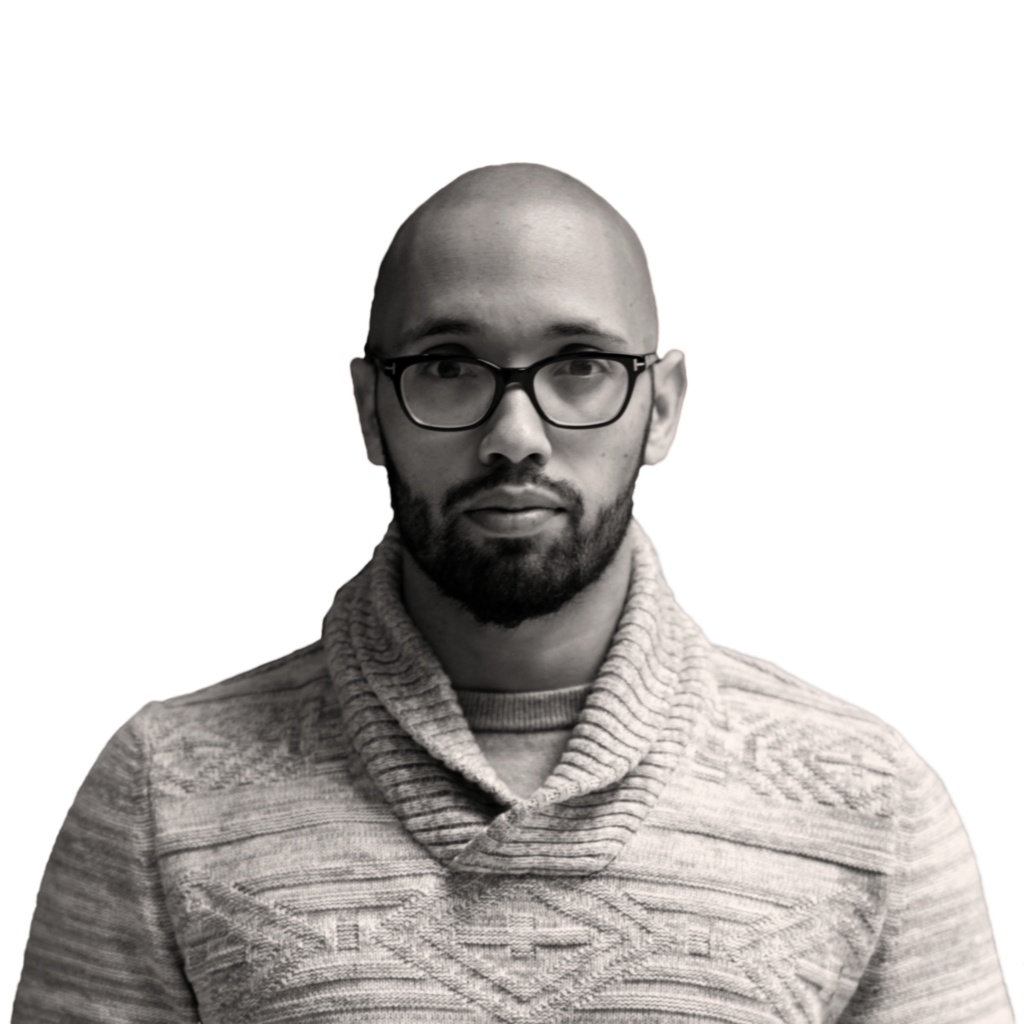 Chad Sanderson is a Digital Optimization, Testing, and Personalization specialist focused on the strategy, design, implementation, and analysis of winning experiments.
Chad is a passionate believer in the power of data, combining deep actionable insights with UX and Content strategy to create better websites and mobile apps.
Your course curriculum
Building an innovative product
In this lesson, we will take a look at how some companies fail to innovate while others succeed.
Topics covered:
Understand the central pillars of innovation behind Amazon's success
Learn the difference between startup culture and Small businesses
Understand the risks of failing to innovate
Choosing the "right idea" is a primary challenge that faces innovation. This lesson will illustrate how to use an innovation flywheel to help learners how to prioritize.
Topics covered:
Build an innovation flywheel
Understand the steps to feature prioritization
Learn how to conduct customer RCA
Let's go build something!
Topics covered:
Learn how to create PR/FAQs
Learn to create a project proposal
Evaluate the costs and risks from a technical POV
Innovation comes from your employees, but how can you channel their creativity into meaningful change?
Topics covered:
Understand Incentivization Structures for Innovation
Define Northstar Metrics
Define OKRs
Learn how to launch a Moonshot
In the final lesson, we will go over an entire run-down of an innovation case study to give perspective to your future projects.
Topics covered:
Define the four types of 'Innovation'
Categorize real-world examples of innovation
Understand the risks of failing to innovate
Assign your business an innovation ranking
Show off your hard-earned skills and strengthen your profile
LinkedIn found that people who add credentials to their profile receive 6x more profile views than those who don't.
Add your certificates to your profile, share your accomplishments with the world, and join our alumni network.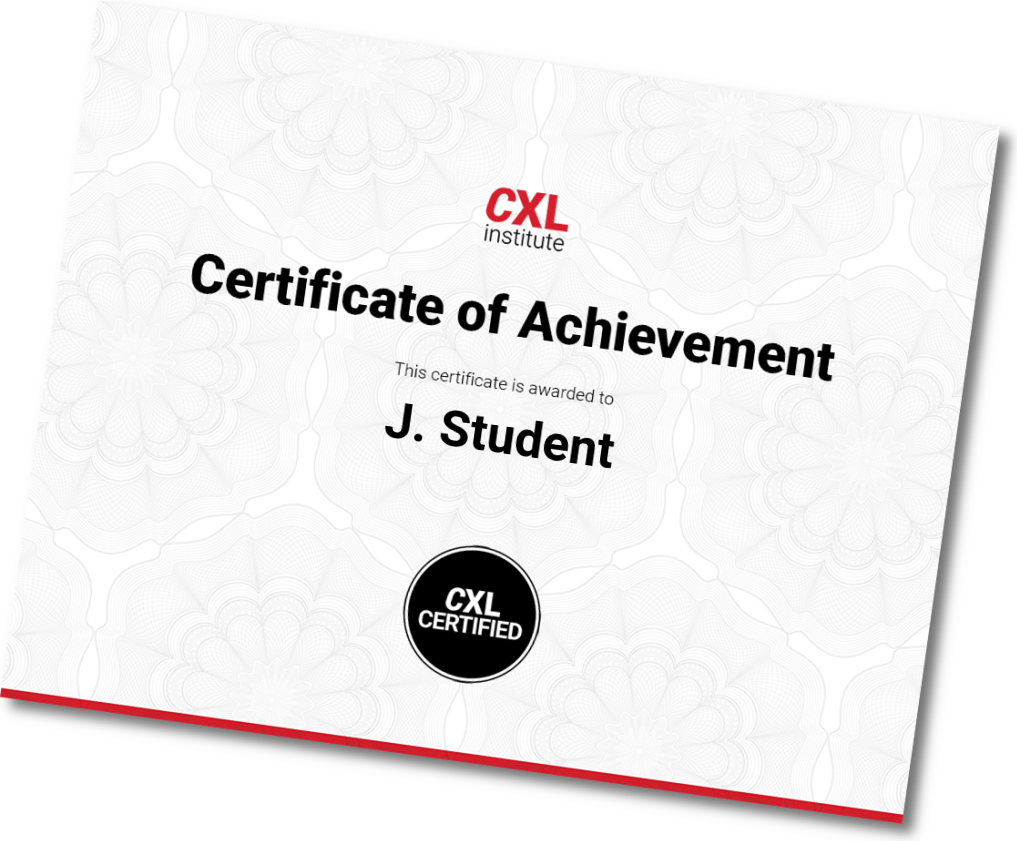 Get this course and 90+ others when you sign up for CXL
This course (and all others – full list here) are included with the CXL subscription.
At CXL, you can take online courses on growth, digital marketing, optimization, analytics, persuasion – all in a single subscription.
World's leading practitioners teaching you their best stuff.
90+ online courses on all things data-driven marketing
New courses added every single month
Sign up for CXL and get access
50+ courses (full list here) on all aspects of data-driven marketing (new courses added every month)
4 Minidegrees that give you advanced level skills
Got a team, multiple users? Get our Teams All-Access plan instead.
The CXL guarantee
7-day no questions asked money back period
You can immediately apply learnings and improve your results.
Get a subscription
See plans & pricing
All plans come with a 7-day trial for $1.