Become great at organic social media
Learn to develop effective social media marketing campaigns.
Discover the type of content that works best across each platform, and master techniques for improving organic distribution.
Course length: 2h 40min
Start 7-day trial for $1
Phil Nottingham
Founder @ Nott Media
Some of the companies that train their teams at CXL:










Learn to create and distribute content like a pro
This course will give you all the ammunition you need to come up with fresh ideas, and ensure you're creating and distributing content in the most effective way possible.
Competitive advantage in organic social media comes from understanding exactly how the platforms work, what resonates and why, and how you can create and distribute content that will stand out from the pack.
What you will learn in this course
Learn to recognise the principles behind effective organic distribution on social media.
Prepare for success through a planning framework that ensures resonant and share-worthy content is created.
Differentiate between social media channels and explain which content formats tend to perform best.
Create a content strategy that matches your brand with the right channels and media types to deliver meaningful results.
Implement techniques for turning returning visitors into regular visitors.
Propose value propositions for social media channels that create resonant brand positioning.
After taking this course you'll…
Understand the principles behind effective organic distribution on social media and how you can apply these principles throughout your campaigns
Develop a multi-platform strategy, matching the strengths and opportunities of your brand, with a pre-production framework that ensures resonant content is always created
Differentiate between different social media platforms according to media type, and be able to better predict success in advance of creative production
Implement tactics for improving reach and engagement across social media platforms, and improve the success metrics for all your social content.
Phil Nottingham
Founder @ Nott Media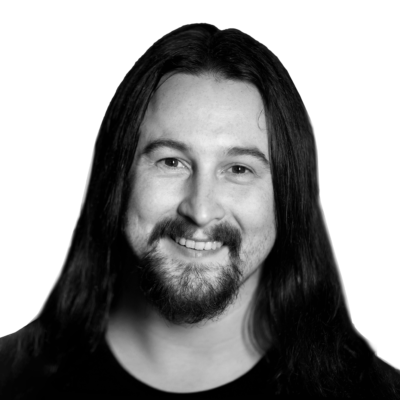 Phil Nottingham is the CEO and Founder of Nott Media, the video marketing agency for B2B businesses. A strategist who specializes in media transformation, Phil regularly speaks around the world about video strategy, brand marketing and search engine optimisation.
He has consulted on brand and video strategy for both large and small brands including Red Bull, Wistia, Yoast, SparkToro, The Financial Times and Lidl.
Your course curriculum
Show off your hard-earned skills and strengthen your profile.
LinkedIn found that people who add credentials to their profile receive 6x more profile views than those who don't.
Add your certificates to your profile, share your accomplishments with the world, and join our alumni network.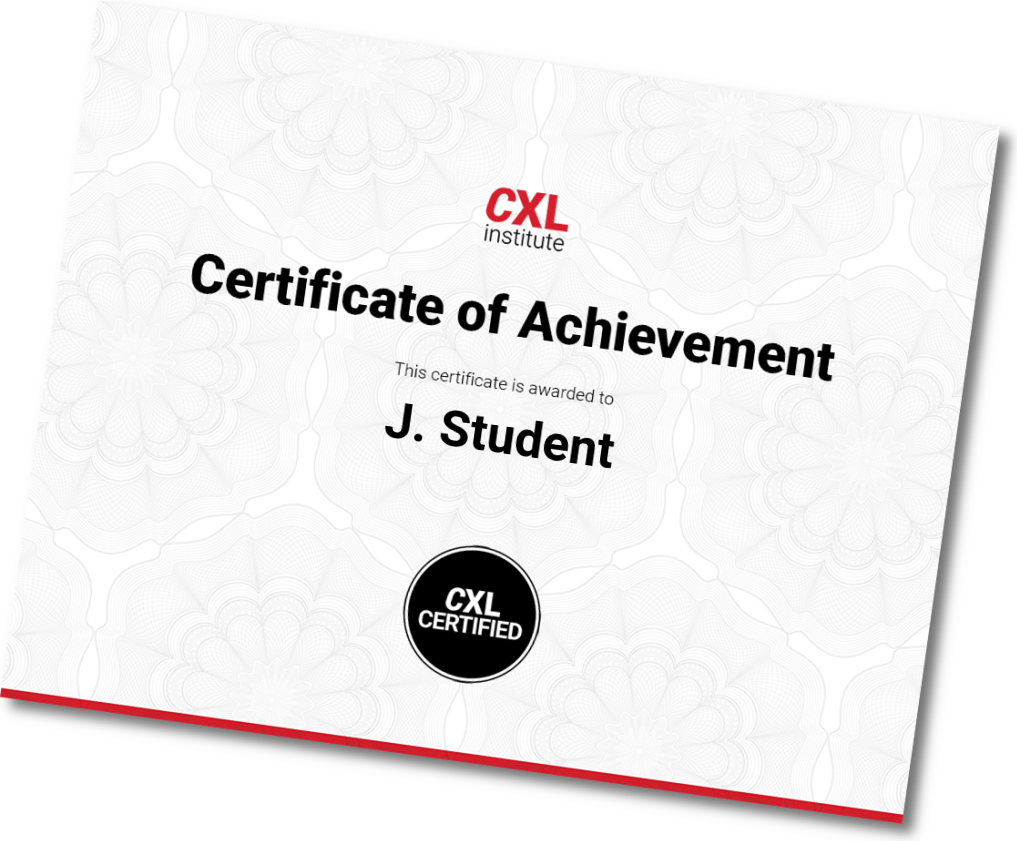 Learn marketing on the job.
Get better results with networking.
Playbook community gives you peer support for every marketing task you face. 90% of marketing tasks are not unique. Someone has already figured it out. Achieve more with less hassle.
Access our library of thousands of marketing playbooks, each showing you how to do a specific marketing task in 10 steps or less, with real-time peer support.
Join our community of marketing experts, ready to support you in getting that promotion or master new strategies, skills, and channels.
Network with some of the world's best marketers and companies and get noticed, hired, or endorsed.
Subscribe to CXL and get access
90+ courses (full list here) on all aspects of data-driven marketing (new courses added every month)
11 minidegrees that give you advanced level skills
Playbook community with 2500+ instructions and peer-support
Got a team, multiple users? Get our Teams All-Access plan instead.
The CXL guarantee
7-day no questions asked money back period
You can immediately apply learnings and improve your results.
Need help convincing your boss?
Click here for a pitch deck, swipe files and tips.
Subscribe to CXL
All plans come with a 7-day trial for $1.
Get access to this and 90+ other training programs.
See plans and pricing
or
Request demo (for teams 5+)
---
This course is available in the following minidegrees: