Turn your followers and subscribers into raving fans that drive your sales

Online course:
Authentic Storytelling Masterclass
By David Reeve,
Chief People Officer @ AlgaeCal Inc.
Course length: 2h 30min
Sign up now
Some of the companies that train their teams at CXL:












This step-by-step masterclass will show you how to find and grow your tribe. We'll teach you how to speak to your audience and build a legion of engaged followers by effectively telling your story and creating brand ambassadors.
In 3 classes you will learn how to
build your brand story and character.
emotionally hook your audience into that character and story.
create the kind of end-to-end experience that turns customers into raving fans.

Fantastic course! Definitely worth looking into for anyone who manages brands.
Most purchasing decisions are powered by emotions – even in B2B
People are emotional beings. If you want to dramatically increase your sales, you will need to appeal to people on an emotional level rather than just a transactional level.
You need to have a systematic way of engaging the right audience
After you take this course you will be able to build a brand that works to engage your audience. You will learn to identify and engage the right people at the right time. You will extend the life cycle of your clients and turn them into repeat buyers by understanding how to market to them.
We'll show you how to develop the brand that you need in order to develop an effective digital marketing strategy.

Great information for building our brand story!
This course is right for you if…
You believe your brand has a great story to tell but are struggling to effectively tell it.
Your audience finds you and researches you online before they buy.
You want to spend your advertising budget more effectively.
This course is probably not for you if…
You feel you know everything there is to telling your brand story.
Customer relationships are not important to your business.
You don't care about building the character side of your brand.
Skills you should have before taking this course
You should have a basic understanding of what your brand is known for other than just what product and service you offer.
The ability to identify your target audience.
You should have a basic understanding of marketing.
David Reeve
Chief People Officer @ AlgaeCal Inc.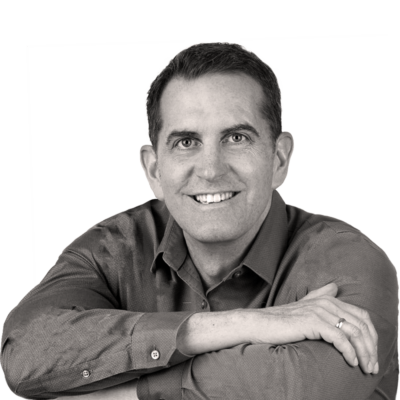 David has a proven track record of success resulting in 75 awards for culture excellence for the brands he has mentored and has contributed to building two of the largest award-winning brands in Canada.
David is a published author, founder/co-owner of five businesses and sought after speaker.
Your full course curriculum
Authentic storytelling and digital marketing
1

Laying the foundation for your brand
In this class, we explore brand tone and brand purpose. You'll learn about the importance of knowing your "why", and how to use it to attract your audience.
2

Designing the fabric of your brand character
This second class will show you how to design your brand core values. You will also learn how to use these values as the foundation for your character, ultimately guiding your decisions and storytelling.
3

How to bring your brand story to life
We identify "heroes" and in this class, and build an end-to-end experience to breathe life into your purpose and core values.
Show off your hard-earned skills and strengthen your profile.
LinkedIn found that people who add credentials to their profile receive 6x more profile views than those who don't.
Add your certificates to your profile, share your accomplishments with the world, and join our alumni network.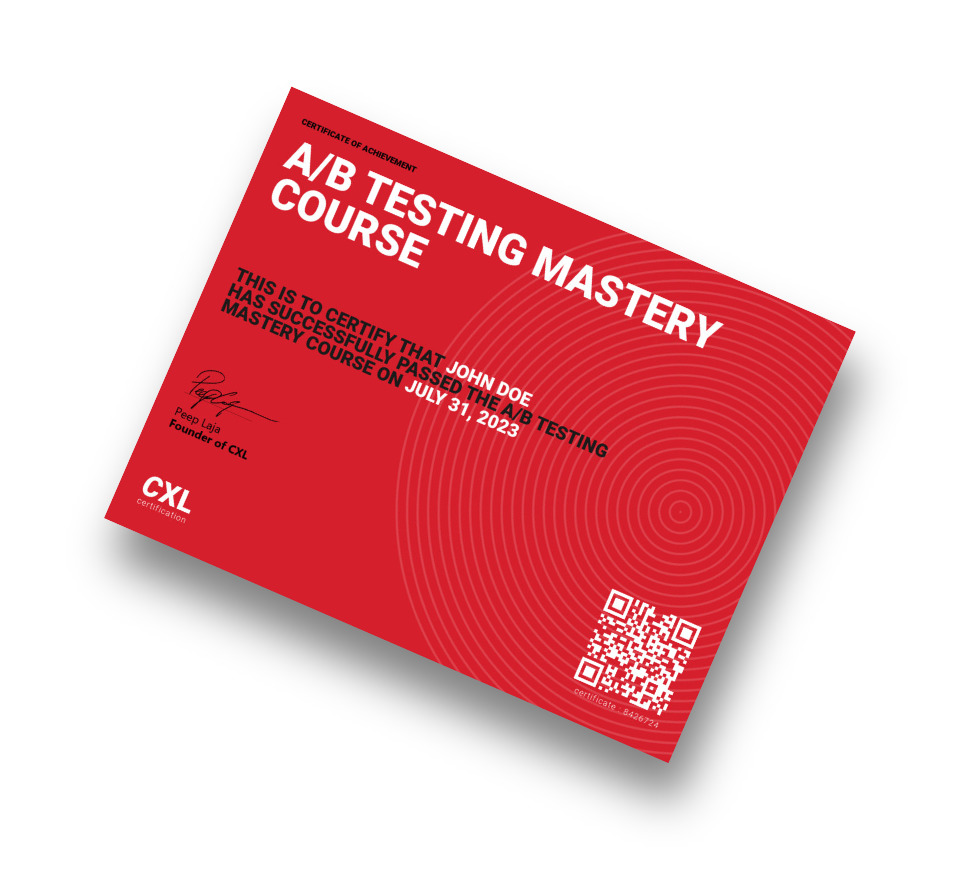 Learn marketing on the job.
Get better results with networking.
Our Community gives you peer support for every marketing task you face.  90% of marketing tasks are not unique. Someone has already figured it out. Achieve more with less hassle.
Access our library of thousands of marketing playbooks, each showing you how to do a specific marketing task in 10 steps or less, with real-time peer support.
Join our community of marketing experts, ready to support you in getting that promotion or master new strategies, skills, and channels.
Network with some of the world's best marketers and companies and get noticed, hired, or endorsed.
Subscribe to CXL and get access
100+ courses (full list here) on all aspects of data-driven marketing (new courses added every month)
10 minidegrees that give you advanced level skills
Community with 2000+ playbooks and peer-support
Got a team, multiple users? Get our Teams All-Access plan instead.
The CXL guarantee
7-day no questions asked money back period
You can immediately apply learnings and improve your results.
Need help convincing your boss?
Click here for a pitch deck, swipe files and tips.
Subscribe to CXL
Get access to this and 90+ other training programs.
See plans and pricing
or
Request demo (for teams 2+)