In today's competitive environment, having a great product or service is table stakes for building a profitable and successful business at scale.
Many companies, after all, have great products but struggle to keep the lights on. While many factors ultimately determine whether a business thrives or shutters, your market positioning strategy plays a critical role.
This article will explore what market positioning is, how to position yourself effectively, and look at some examples from both established and up and coming brands.
What is market positioning? 
Market positioning refers to consumers' perception of your product, service, and brand, establishing its identity in the customer's mind, and becoming part of their consideration set. Market positioning is closely linked to how you stack up to the competition, and how your customers describe you. 
The 4 P's are often used as a guide to building an effective positioning strategy.
Product: How does your product compare to the rest of the market? Do you offer unique features that your competitors do not?
Price: Do you charge premium pricing but deliver better service? Are you priced to appeal to a market that makes their decision largely based on cost?
Promotion: How effective is your advertising and branding strategy? How do your customers discover you?
Place: Where do your products and services live? Are you primarily online? Are you a retail store serving the local area?
Although other factors affect your positioning's effectiveness, thinking critically about each of the 4 P's can help you shape your brand's narrative and influence your consumers' perception of your brand.
With or without a market positioning strategy, your customers will still compare you to your competition. Having a positioning strategy in place gives you far more control of how positive that perception is.
Why Position Statements Aren't Always a Good Idea
When you first begin thinking about how you'd like to be positioned in the market, it's commonly suggested to use the classic positioning statement to clarify your strengths, weaknesses, and unique selling proposition.
As Kevan Lee, former VP of marketing at Buffer, shared on his newsletter:
Positioning is a bit closer to the heart of marketing. I often ask product marketers to be positioning experts on behalf of the company, and I've also seen how valuable positioning is for PR, customer service, and any external communications.

This is the simple positioning statement I like to use:

For [target customer
Who [main pain point or challenge]
[Your Company] is a [product category]
That [key solution your company provides].
Unlike [competitors and alternatives],
[Your Company] is [differentiated in these ways].
This type of framework is useful for:

Internal consistency in how you think about the product and the needs it solves for customers. It can be very helpful in aligning product and marketing teams.

Consistency of website messaging and lifecycle messaging.
While these types of exercises can be valuable when strategizing at a high level and keeping your teams aligned, it often only scratches the surface of effective positioning. In addition, a classic positioning statement doesn't always reflect how your customers actually perceive you and can frequently lead you to dead ends.
As B2B positioning expert, April Dunford, shared on Lenny Rachitsy's newsletter which was summarized in a tweetstorm:
Positioning statements can be useful for getting clarity but shouldn't be relied on as the end all be all. Going beyond word docs and slide decks and talking with your customers can further strengthen your positioning strategy.
The biggest mistake I've seen with marketing positioning is when the company doesn't understand who they are because they've stayed too close to the product and internal communication. They haven't "walked out their own door" and talked to the people using their product.

says B2B SaaS content marketer and consultant Adrienne Barnes
Effective positioning is not something you can check off your to-do list and call it a day. It's not just a catchy slogan or well-designed website.
Let's take a look at a few examples of brands that won the positioning battle.
How Roam Research Took on the Note-taking Goliaths
When you think of note-taking apps, what first comes to mind? For most, Apple Notes, Evernote, and Notion reign supreme. These note-taking apps are established, well-funded, and a core part of many note-takers daily routines. From the start, Roam Research faced an uphill battle in positioning themselves competitively in the market.
To make things even more challenging, their UI was objectively unpleasant and hard to understand. There was a massive learning curve to get the most out of the product and they were also significantly pricier than other note-taking apps at $15 a month.
And yet, despite all odds, they were able to carve a name for themselves in one of the most competitive markets, even getting hundreds of users to sign up for their $500 "Believer" plan.
As Colin Eckert shared on his Substack:
When analyzing or devising a positioning strategy, the only thing that matters is what's already in your prospective user's mind. Thus, positioning is how you differentiate yourself in the mind of the prospect. Positioning can apply to anything — a product, company, service, person, etc — and when asked about a particular category, we typically think of one brand first.

People rank products and brands in their minds. A good way of conceptualizing this is to visualize ladders, each representing a category and each step being a brand.
Reflecting on Roam's newfound success, he expands further:
Roam is a truly new product. When they decided to enter the market, they had to look at what's already in the mind for the note-taking category (i.e., Evernote and it's tree organization structure), and reposition that model as the old and itself as what they are not — a new, bi-directionally linked network. Roam Research is the "note-taking tool for networked thought." It is the driverless car to Evernote's horseless carriage.
While note-taking was certainly the foundation of what Roam Research offered, they went to great lengths to highlight how they were different from what was already being offered.
Yes, it may take time to learn and get used to. Yes, it may not have the nicest design. But unlike its competition, it was a note-taking tool for networked thought. Roam Research's market positioning was so effective, their community became known as the #RoamCult. Now, that's the power of good market positioning.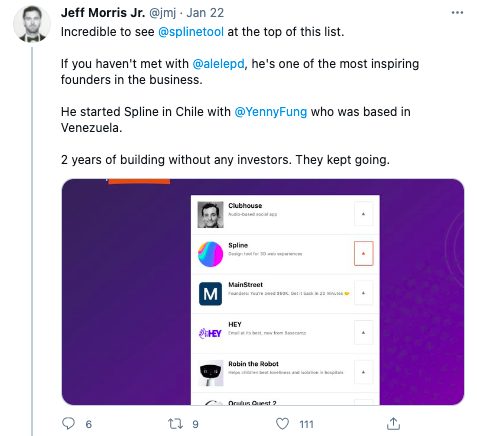 Lemonade: A Seemingly Pleasant Insurance Experience
For many, the thought of lemonade brings back memories of a pleasant childhood experience or the refreshing sensation of cooling down after a hot summer day. Contrast that to how one feels when hearing the word "insurance." There's quite a difference.
Lemonade, which broke into the insurance scene in 2015, is set on not only delivering a better experience for those who need insurance but transforming the entire business model as a whole.
Reflecting on the state of insurance Daniel Schreiber, co-founder and CEO shared:
At the end of the day, when you're demanding money from an insurance company, every dollar they can avoid paying you drops to their bottom line. You end up with a business model where there's a conflict of interest at the very core of the sector.
From the start, Lemonade positioned themselves as a company that puts their customers first. Perhaps most notably was their decision on how to handle premiums and unclaimed funds as they explain on their FAQ page:
Traditional insurance companies make money by keeping the money they don't pay out in claims. This means whenever they pay your claim; they lose profit. This is why getting your claims paid fast and in full is sometimes so hard. Lemonade was built differently. In essence, we treat premiums as if they were still your money and return unclaimed remainders in our annual' Giveback.'
In addition to their unique business model, Lemonade emphasized the customer experience from the beginning. Here's what Growth and Convert had this to say about their process.
The questions are in simple, direct language, that leave little room for confusion. As the signup process progresses, it takes on the feeling of a personalized conversation.

It also reduces unease. When users sign up, they feel a sense of certainty about each choice they make. There is no sense that something is missing from the process or that any "i's" have not been dotted.

The entire process takes 5 minutes or so, and then she generates a quote. You choose your start date and enter your credit card details. Then, you are asked which charity you would like to donate your unclaimed premiums to. The experience is quick and requires zero paperwork, and can be done via the website or app.
Instead of having to fill out an endless list of lengthy forms and go through dozens of steps just to get a quote, learning more about the plans they offer is truly just a few clicks away.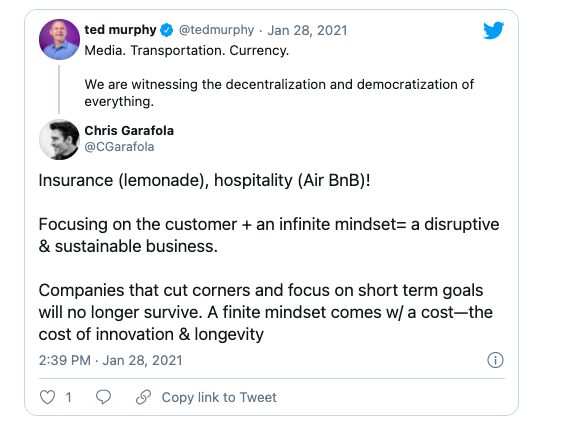 Is There Room for Yet Another Language Learning Bird?
If you've ever tried to learn a second or (or third) language, you know how challenging and time-consuming it can be. You're also likely familiar with the likes of industry-leading language apps and programs such as Duolingo and Rosetta Stone.
Despite the many language programs already out there, Toucan believed there was room for one more. Unlike apps such as Duolingo, Toucan was designed as a Google Chrome extension with the goal of seamlessly integrating with your regular browsing behavior.
Once the extension is installed and your desired language is chosen, a handful of words are automatically translated into your target language. Just hover over the word, and you'll see the definition. No additional steps necessary.
The core promise of Toucan seems to be that learning progressively in context can make an overwhelming experience feel effortless, and they apply that same insight to how they release new features and design the main focal points of the product. Simple, uncluttered, hardly noticeable.

Joey DeBruin of ProductKitchen
I spoke with the Co-founder and CEO of Toucan Taylor Nieman to learn more about their positioning strategy and how the idea came to be.
The idea initially stemmed from our backgrounds working in the best consumer tech companies across LA. One of our most amazing experiences was working at Headspace, where we were asking people for only 10 minutes a day to meditate, which was quite hard to do. Not only once but really over and over again. That's really where we started to learn everything around habit formation and how it's actually so hard to do.

Thus, when we started approaching the education space in general and asking ourselves how we can get people to learn new things not just once but every single day. We decided we didn't want to compete against time. Because that means you're not just competing against friends, family, work, and school but competition against Netflix, Spotify, TikTok, Instagram, etc.
When asked about the admittedly competitive language learning market, Nieman didn't share an "us vs them approach."
We view every single mobile app, tutor marketplace, digital classroom, and physical textbook related to language learning as a partner for Toucan. We intend to partner with every single one of them. Because if people are taking time out of their very busy days, that is amazing, and Toucan can take all of that progress and accelerate it as they're going about their day browsing the web.
Based on their early success, Toucan is a prime example of how doing what's best for your users is sometimes all that it takes to carve out a spot in an already mature and competitive space.
Conclusion
An effective market positioning strategy can't be drawn out in an afternoon. It's a continuous process that changes with both the market and your consumers needs.

Here's what to keep in mind. We hope these examples gave you plenty to consider when working to craft yours.
Remember:
Getting clear on the 4 P's, product, price, place, and promotion can help build a strong foundation.
Positioning statements can be useful in some contexts but are always the starting point, not the end.
Talk to your customers; your assumptions are just that, assumptions.
Even the most saturated of markets still have room for one more.
Highlighting your competition's flaws can be effective for positioning.
Viewing your competition as partners can also be a winning strategy as well.