Live chat continues to grow in popularity as a customer support channel for for both brands and consumers.
One study showed that 51% of consumers are more likely to stay with or buy again from a company if they offer live chat support. In another, 20% of the shopping population prefers using live chat to contact a retailer over any other communication method.

Does live chat make sense for you? Let's take a look at some live chat best practices.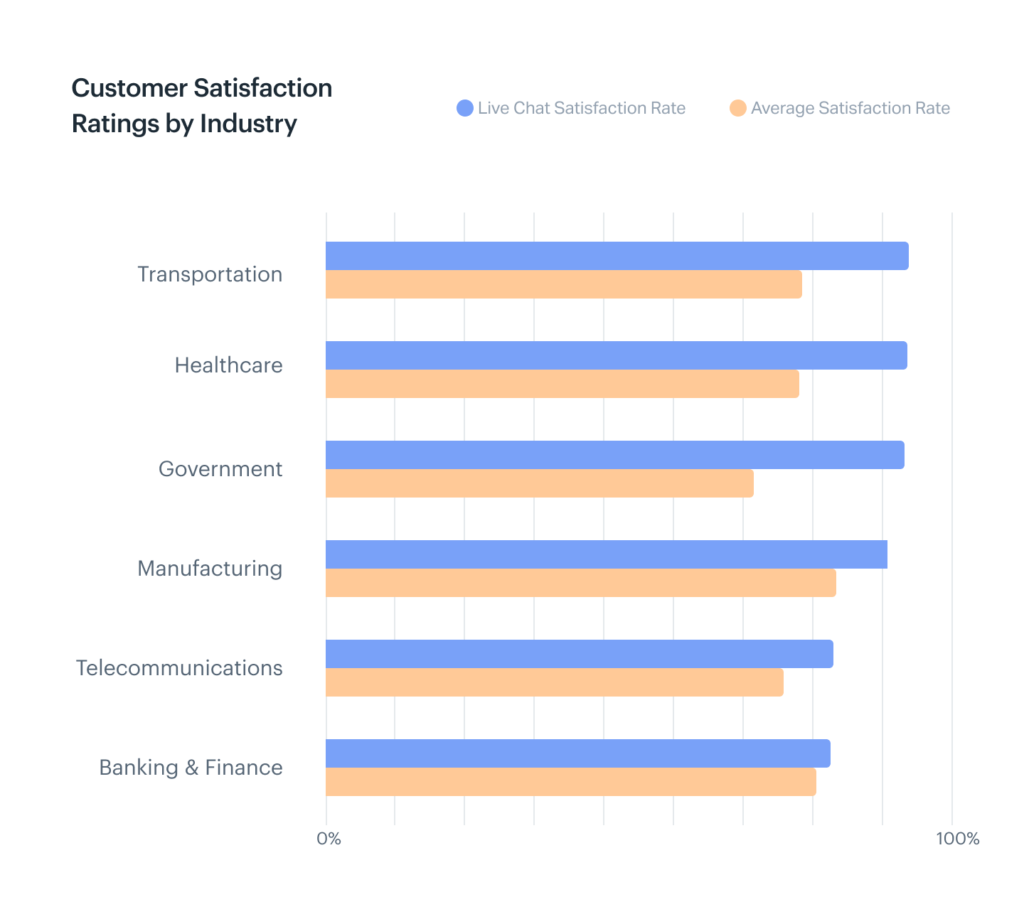 Companies continue to use live chat to solve some of the things marketers worry about most, like:
Question is, does live chat help convert? If so, how can we make it convert as well as we can?
What is live chat?
Live Chat is simply a means of providing instant online customer support. Instead of following a complicated phone tree, customers can get answers when they want them – often during a critical period when they're contemplating buying.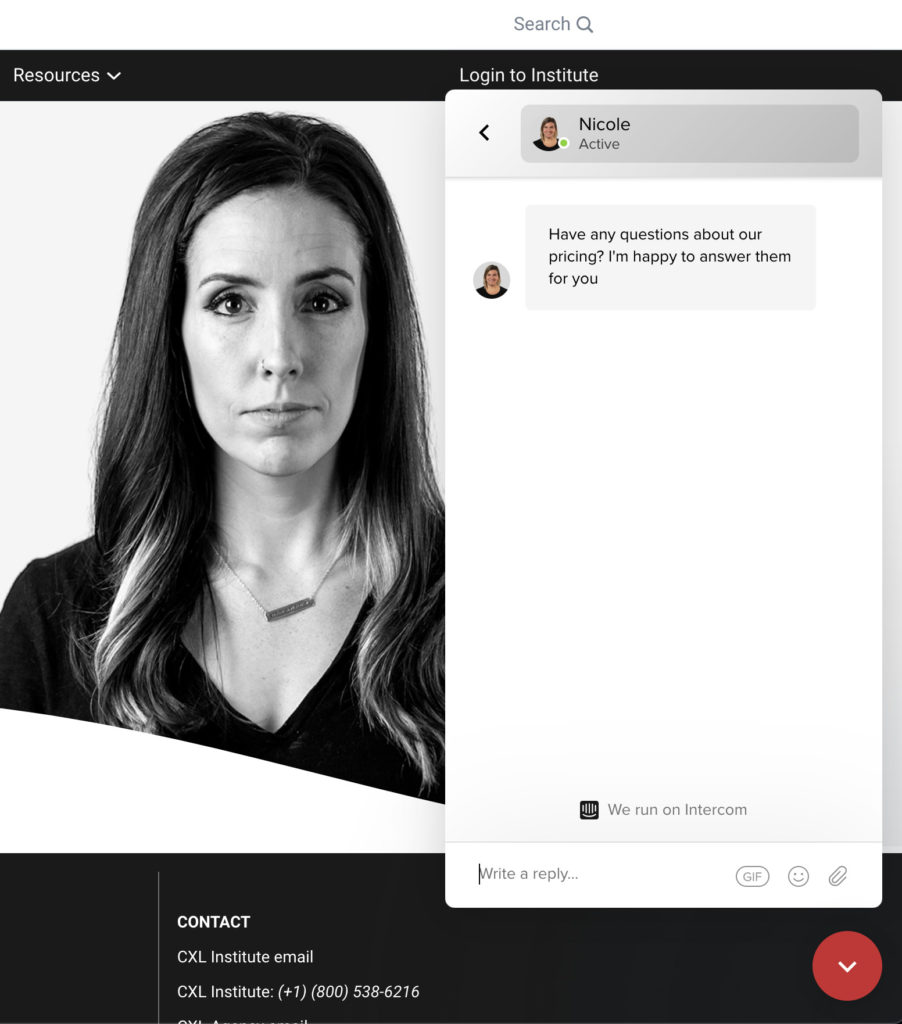 There are two breeds of live chat.
Proactive vs reactive live chat
Reactive live chat is when the 'chat now' icon on the web page remains dormant until a customer clicks it. Proactive is more complex, using time cues, sounds, and animation to draw the attention of a visitors.
With many live chat tools you can set the chat window to pop up when a visitor has scrolled a percentage of the page for example.

As The Chat Shop describes it, reactive chat is like "going into a store and browsing around, you can see the sales associate is in the store and available to help, all you need to do is ask. A proportion will, the rest will simply leave the store."
Proactive chat is when a sales associate approaches you at the right time to answer all the questions you want answered. In general, it's more strategic and aggressive.
What's so great about live chat?
While not for everyone, the data is clear, live chat is liked by many.
J.D. Power found that live chat has become the leading digital contact method for online customers, as a staggering 42% of customers prefer live chat compared to just 23% for email, and 16% for social media or forums.
In fact, a Forrester study found that, "Many online consumers want help from a live person while they are shopping online; in fact, 44% of online consumers say that having questions answered by a live person while in the middle of an online purchase is one of the most important features a Web site can offer."
In addition:
Satisfaction is high for live chat, and it only seems to be increasing. In general, it's a fantastic way to increase response times which customers are growing increasingly accustomed to expect.
Still, that says nothing of the effects of live chat on revenue and conversions. There are things that most people hate, like pop-ups, that can increase conversions.
So, how does live chat convert?
Does live chat convert better?
There's conflicting data on this. Some tests show yes, and some show no. It all depends – after all, every website is specific and contextual. However, most people would say live chat helps convert – if used correctly. It's also reasonable to expect live chat will continue to get better as live chat tools continue to offer more features.
For example, PureVPN used live chat to increase overall sales by 15-20%.
OptinMonster saw similar success with live chat.

Here's what Syed Balkhi, Co-Founder and CEO of OptinMonster, says about their choice, "The implementation of live chat helped increase our overall sales conversion. A person who chats with us is 11x more likely to convert than an average website visitor."
A test at Kissmetrics found that live chat decreased conversions – though the form had quite a few fields and the copy could use some work. Just goes to show that there aren't really any "best practices" – it depends on your specific business and how you execute things.
I talked to Craig Sullivan, who performed large tests on live chat. He said they started the tests with three hypotheses:
live chat increasing conversions.
live chat decreases support costs (more productive support staff).
live chat will offer higher quality support leading to better customer satisfaction.
However, after running the tests they found out that none of this was really true. Implementing live chat was negligible when it came to conversions. Support staff costs did not decrease – productivity did not increases because visitors do not arrive uniformly, resulting in waves of busyness and downtime.
Live chat, in this case, did not lead to a noticeable bump in customer satisfaction.
He did say, however, that live chat might be useful in certain cases – like customer development for startups or to break down barriers in complex purchases.
Live chat isn't a quick fix or a hack. It's not a design or a copy element. It's an operations decision. Your ability to convert with live chat has less to do with simply installing the app as it does with having a well trained support staff and a solid ticketing process. It also has a lot to do with understanding your audience and who uses live chat in general.
Who uses live chat?
Software Advice did a study on demographics and live chat and found that:
Forty-nine percent of respondents prefer using live chat for online-shopping questions, while 74 percent prefer telephone for complex financial questions.
Over half (56 percent) of respondents have used live chat at least once to answer a question on a company's website.
Regardless of the nature of the question, 56 percent of respondents aged 18 to 34 prefer live chat to phone, compared to 27 percent of respondents aged 35 and older.
Note that Software Advice's sample size was small (346 surveyed online) and may not be representative of the population as a whole. Still, it's interested to see the reasons people reported preferring live chat. Topping the list were convenience and a lack of hold times:
So it appears that younger demographics are more comfortable receiving customer support via live chat. The survey also implies that people, in general, are more comfortable with live chat support when the purchase is less important (online shopping) as opposed to complex and important (financial questions).
The effectiveness of live chat as a medium, then, depends on the industry you're in. Even if you're in an industry when live chat generally works, it's still all about execution. A crappy live chat experience won't make the customer any happier. So if you're going to install live chat, make sure you execute well.
Live chat won't make up for lackluster customer service including:
Unhelpful or overly templated responses.
Not being able to answer customer questions of concerns to their satisfaction.
6 strategies to make live chat convert
1. Gather data
One of the best and most underrated uses of live chat is for qualitative research. Whether you're a startup doing customer development or a behemoth collecting quantitative insights, it's another touch point you can use to get to know your customers.
As The Conversion Scientist said, "A live chat support system makes understanding customers' concerns and needs easier because you'll have a written log of what is causing customer headaches that can be mined for data."
LawnStarter used live chat (as well as telephone interviews) to gather Voice of Customer Research for copywriting. Since live chat included prospects, as well as customers, they could learn more about what people were looking for than had they only called current customers.
Of course, you'll want to shoot for the sale, but it's also important to ask good questions. Things like:
What brought you to our site today?
How did you hear about us?
What are your pain points?
How long have you been searching for a [product]?
Do you currently use a [product]?
What you're getting is essentially a targeted focus group. Listen to the exact words they use to describe their problem and what they want.
Live chat software records all transcripts as well, and most can be synced up with a ticketing system like Zendesk. So when it comes time to write your value prop, you can analyze your live chat responses for added insight.
2. Limit chats per agent
A live chat is only as good as the agent behind it. If your agents are untrained, exhausted, or overworked, quality will suffer across the board.
The graph below is from Zendesk's benchmark report. It clearly shows diminishing chat quality as individual agents carry more of the workload.
An overwhelming workload affects other winning live chat principles well, notably:
Responding quickly
Messaging individual customers more
While live chat can offer plenty of benefits, those benefits have been shown to diminish if a high workload lowers the quality of support your team is able to off. Balance matters.
I'll explain why the above two strategies are important below, but you can see that if an agent is overwhelmed with a ton of chats, it's harder to respond quickly and longer, higher quality chats are disincentivized.
3. Respond quickly
Though you can mitigate a long response time with a high-quality chat, no customer will ever be angry at you for replying too soon.
Here's a quote from the Zendesk report:
"If you can't get back to a customer in 30 seconds, you're probably handling too many chats. That takes a new agent from four chats down to one, and experienced agents from six or seven down to two or three, and a super agent from ten or twelve down to four. Rightsizing the number of interactions an agent can handle was an interesting process for us."
As the Zendesk report said,
"If you can't get back to a customer in 30 seconds, you're probably handling too many chats. That takes a new agent from four chats down to one, and experienced agents from six or seven down to two or three, and a super agent from ten or twelve down to four. Rightsizing the number of interactions an agent can handle was an interesting process for us."
4. Send more messages
As I mentioned, a long response time can be mitigated with a quality chat. The Zendesk report found that the greatest correlation with customer satisfaction was the number of messages per chat:
Now, there could be many reasons for this – it's just a correlation. But if you could pull a 'best practice' from this, it would be to provide full and thorough answers (and while you're doing so, gather customer data).
5. Use live chat as another brand touchpoint
In addition to planning for traffic and conversions, you should plan for loyalty. Once you have a firm grasp on your customer personas, engage with them at that level. So that means:
Zappos is the brand that goes to whatever length necessary to wow their customers, so it's not surprising that they set a record with a 10 hour customer service call. What does your company stand for? How can you further portray that through live chat.
Ryan Farley from LawnStarter told me the best performing opening prompt is something goofy, like, "Hi my name is Ryan, can I help you with anything? (yes, I'm a real person!)"
6. Drive leads
Live chat can be a great tool for lead generation. Two ways you can do this:
Use reactive chat as a qualifying tool.
Use proactive chat to nudge the prospect through the signup/checkout. If that's not possible, get an email address or phone number to follow up.
LawnStarter's goal with live chat is to get a phone number. That way, they can follow up on person-to-person and convert a prospect into a customer. Therefore, during the proactive live chat, they try to educate the customer and get a phone number to follow up.
Hubspot, is another great example of a brand using live chat successfully. While reading one of their blog posts about creative ways to use live chat, they have a live chat window pop up asking if you would like to improve your marketing in 2020.
When you click "Start here", you're sent to a landing page for a conversational marketing crash course. The course is 100% free and provides value to potential customers right off the bat.
Other things to consider
Live chat saves money
As The Conversion Scientist noted, implementing live chat can save you money. Because agents can handle more than one conversation at a time, you're multiplying your customer support output.
Make no mistake, this is an operations matter. Still, if you can trim the fat on your operations, you can spend more on things that matter.
Live chat and mobile
Mobile is always tricky since you have smaller screen space. Since your mobile traffic is likely increasing, though, it's something to consider.
I highly recommend that you test on mobile and desktop separately. Different things work on mobile. People browse mobile with a different mindset. Mobile commerce, while increasing in popularity, still lags behind desktop conversion rates.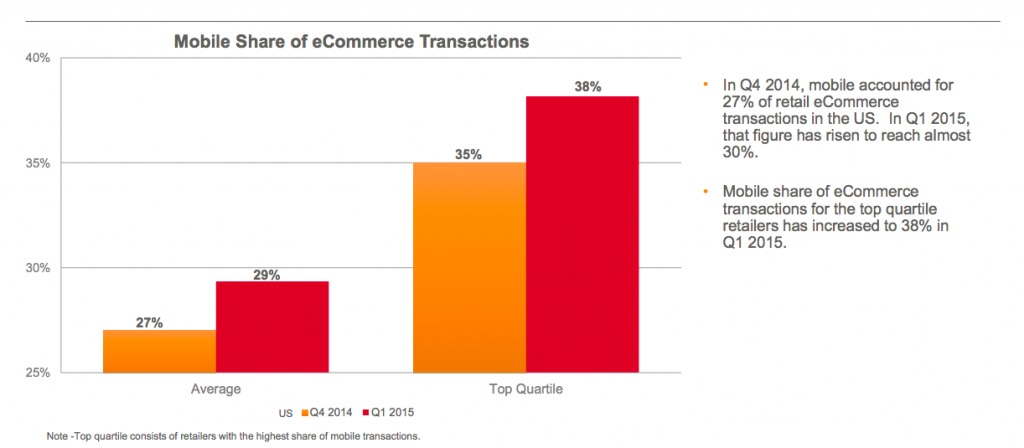 A MarketingSherpa case study outlined Total Gym Fitness's live chat strategy. Not only did they change the size of the live chat on mobile, but they also changed the prompts and trained agents to engage with shorter responses.
You can test using reactive chat, different prompts, different scripts, or just having no chat at all on mobile. See what works best for you.
Lawnstarter switches to reactive chat on mobile, likely because it would distract from the content with the small screen size.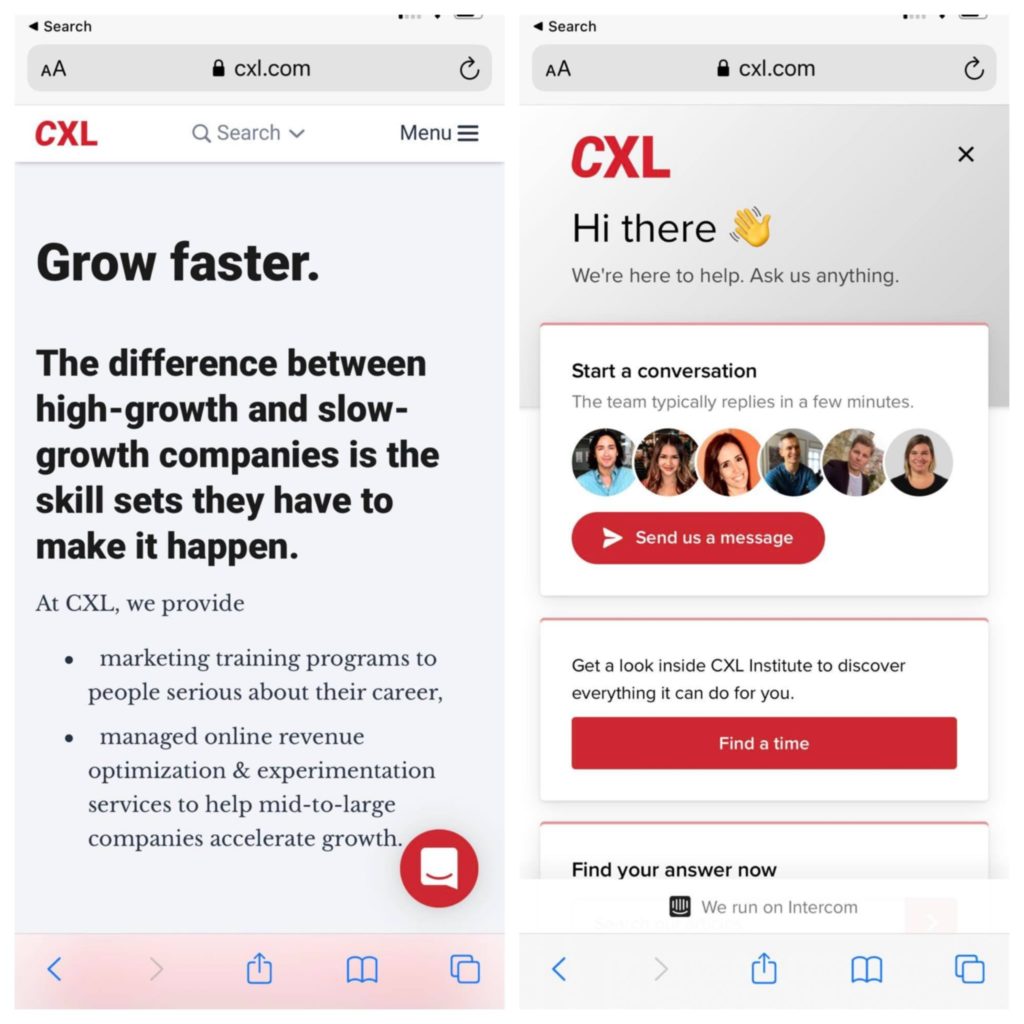 At CXL, we use the live chat tool Intercom. When viewing on mobile, our audience can click the red chat button on the bottom right which will lead to additional options for support or questions. It offers the option of getting more help, or continuing to browse as usual.
Video live chat, co-browsing and more
In the early days of live chat, there was some speculation as to whether video live chat could improve the live chat experience further.
As Stuart McMillan of Schuh pointed out, live video chat and co-browsing are emerging trends in online customer support. Once Amazon's Mayday feature was released, Kindle users grew to expect video support. According to this vee24 report, 75 % of all Kindle customer contact comes via the Mayday button.
We already know that, when done correctly, video can boost conversions. In regards to live chat, video assistance is supposed to add an element of 'in-store-experience' to the online realm, creating a more personalized experience.
While there have been a few success stories since then, there isn't a lot of hard data out there that supports its effectiveness either way. You'll have to test it out on your site.
One possible explanation for live video chat not catching on as some had predicted is that video chat requires your audience to be 'camera ready' which can add additional friction.
Conclusion
Does live chat boost conversions? Not always. Sometimes it does, but it all depends on execution. It's definitely not a 'hack' or an easy tactic to pull off.
While it's easy to implement, it's actually an operations decision that requires a well-trained support staff and strategic strategy to do right and is ultimately still contingent on your industry and business.While live chat is no silver bullet, many companies have found it effective for boosting conversions and increasing customer satisfaction.
There's no single tactic that makes live chat convert, and it's not as simple as just throwing up a widget on your site. The six strategies above will help, but as with anything else, you'll have to understand your own audience and test different tactics.