Discover what's coming next from our top experts.
Our experts and the CXL team are hard at work crafting your next course. Are you ready?
See upcoming courses See all courses
Get notified of upcoming courses
Community building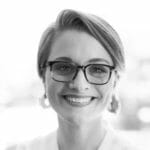 In this course, you will learn the foundations of creating communities that inspire meaningful brand engagement. Unlike most marketers who say the word "community" and hope one magically appears, you will take an intentional and active approach to building relationships that is not only good for marketing but good for the people marketing connects.
GA4 Update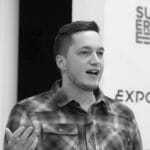 This course will teach you everything you need to get started with GA4 properties by providing hands-on experience.
Individuals taking this course will leave with a robust understanding of Quora, LinkedIn and how to get booked on Podcast. This course will help students build their personal and company brands and create lasting partnerships in the process.
There are three major pillars to every successful competitive org:
Data
Strategy
Enablement
Most organizations make the mistake of investing in one pillar. It doesn't work. Two? Still no. In this course, I'll show you how to stand up each pillar and outline the pitfalls to avoid along the way.
Learn to leverage strategic analyst relations to accelerate your product marketing program and goals, including establishing, shaping, and refining your product roadmap, pricing, partner channels, promotion strategy, competitive positioning, and alignment with sales and marketing.
Take your growth to the next level with a high impact, highly repeatable form of marketing <– Tangible Result
The relationship between product management and product marketing can be unproductive and lead to missed opportunities for the business, but this does not have to be the case by having a deep understanding of the role and motivations of product management students can turn this into a powerful partnership.
Construct high-performing product marketing teams with Hiring Product Marketers
Learn how to build a product marketing team based on your company's objectives, so you can help the company succeed and win more customers.
Build your brand's reputation and engage audiences throughout the buying journey through product marketing content.
All courses are included with a CXL subscription.