Discover what the best marketing practitioners in the world will teach you next
We're known for producing some of the highest quality education for marketers, covering everything from conversion optimization to UX and analytics.
Our team is constantly working on improving existing content, and creating new courses and training for you.
Kyle BrodeurOperations @ CXL
See upcoming courses See all courses
Get notified of upcoming courses
LinkedIn Ads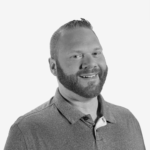 All courses are included with a CXL subscription.