You know when you search for something on Google sometimes you see review stars next to a search result?
Like here: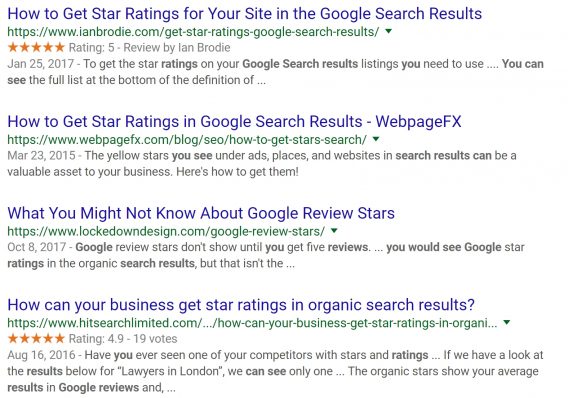 Does it work to attract more clicks?
Inspired by our study Which Types of Social Proof Work Best?, we set out to quantify review stars as a way to increase click-through rates (CTR) in search engine results pages.
What kind of improvement in CTR can we get from including review stars in search engine results, if any? What does that mean for application in your business? We attempt to answer these questions with hard data in this CXL Institute study.
Our research was performed in collaboration with Nitin Manhar Dhamelia from Belron® International, a automotive glass replacement and repair group.