By using emotional storytelling across their homepage, product pages, email, and checkout flows, Getuplift was able to increase conversion rate for POWERUP by 96%.
Here's exactly how they did it.
Get tactics like these straight to your inbox: sign up for the Fast Marketing Newsletter by CXL.
The goal: Convert website visitors into buyers
Toy creator and online retailer POWERUP Toys were doing a great job at bringing people to their site through paid ads and organic search. However, they were struggling to convert these visitors into buyers.
The fast marketing tactic: Use emotional storytelling
Conversion optimization agency Getuplift first carried out customer research for POWERUP Toys. The findings revealed two different target audiences, as well as these audiences' motivations, needs, and desires. 

They then infused this information across their homepage, product pages, emails, checkout flow, and more. This included telling the same emotional story throughout the copy and leveraging user-generated visuals.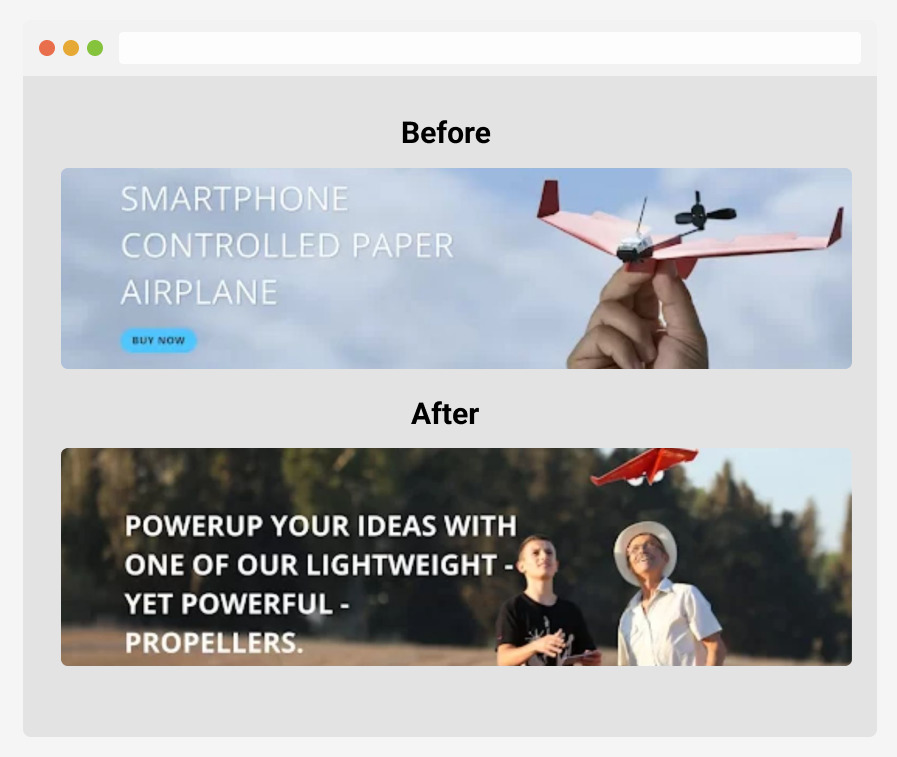 The result: 96% increase in conversion rate
After a 3-week test, POWERUP Toys' new homepage led to a 96% increase in sales (from 0.57% to 1.12%).
In 2 months, the overall website conversion rate increased by 57.75%.
Why does it work?
Emotional marketing enables brands to connect with their customers on a deeper level, by helping them to clearly see the value of the product in their lives. This, in turn, increases conversions.
How to implement this tactic yourself
Get to know your customers. Dig into the life experiences that led them to you, and build a rich picture of who they are as people. Do this through customer interviews, surveys, reading product reviews, and analyzing social media posts. 
Find the common emotional thread that connects your customers' experiences. Look for the overlapping (and specific) shared pains and experiences. Use that as the emotional hook in your copy.
Use images that reflect who your customers are, or want to be. Stick to ones that feel real and "show" the story you're telling with your copy.
Cut the fluff from your story. This is especially important for your homepage. Emotion-filled copy does not (always) need to be long. Cut the "setup" copy from your homepage texts, and go straight into the shared experience/pain.
Want more ideas on how to use emotional storytelling on our website? Check out our Storytelling course.
Meet the specialist behind this tactic
Talia Wolf is the founder of Getuplift, a full-service consultancy that helps fast-growing, profitable companies like Bitly, Teamwork, Thinkific, Athlon, and Sprout Social increase conversions and grow revenue. 
Follow Talia on LinkedIn for more insights.