Become great at demand generation
Build a demand generation engine and win 10x more sales
This course will show you how you can build a predictable, scalable and repeatable lead generation machine for your company.
Online course:
Foundations of Demand Generation course
By Ramli John,
Managing Directos @ ProductLed
Course length: 6h 30min
Start 7-day trial for $1
Some of the companies that train their teams at CXL:










Win 10x more sales with half the effort by building a demand generation engine for your company
If you've ever wondered how HubSpot, KissMetrics, or even Salesforce are such powerhouses when it comes to sales in their industry, it's because their marketing team has built a demand generation engine.
Join marketing expert Ramli John as he walks through the essentials of creating a solid demand generation pipeline that will support your business for years to come.
Introduction video (5 min)
In today's information-rich world, buyers have more resources, information, and options than ever before. By the time you connect with them, they're often well informed on you and your competition.
With a demand generation program, you can create interest in your company's products or services and stand out from the competition. This 8-class course will equip you with practical strategies and techniques for building and delivering a best-in-class demand generation program. Specifically designed for B2B businesses, you will learn how to convert leads into long-term customers. Learn how to:
Evaluate and set business goals and KPIs that align with sales and marketing
Create content that entices your target audiences
Leverage landing pages, social media, and keywords to convert prospects into leads
Set the stage for the purchase process just right to transform leads into customers.
Monitor your customer's experience after the sale and measure your program's performance.
By the end of the course, you'll have the tools and action plan needed to keep optimizing your lead generation strategy and expanding your customer reach.

I was at my wit's end for my company, when Ramli came to the rescue. Most of the time, when I ask business coaches/advisors, I get vague answers to even the most targeted questions, but Ramli was quick to mention 3 key metrics (% expected conversion rate, # weeks involved, time it takes for each interview) that helped set our expectations for the next month at our company.
In just 8 sessions, you'll be able to
Put together a successful demand generation strategy that will help your company generate predictable, qualified leads for years to come

Leverage landing pages, social media, and keywords to compel your target audience to give you access to their email inbox and, eventually, their wallet

Avoid some of the most painful bottlenecks when it comes to implementing a demand generation program that aligns sales and marketing

Ramli is sharp, dedicated and really wants to get to the bottom of "why" things happen. He's a true "test and learn" marketer. I continually ask Ramli to take on a variety of tasks that are, frankly, outside of his job description – he handles them all with effectiveness.
This course is right for you if…
You have a product or service that requires you to generate new leads each month – example: SaaS product, accounting firm, agency, consulting, niche e-commerce products, etc.

You want to generate more qualified leads for your company and "warm them up" so they're ready to buy your product or service

You understand the importance of aligning and enabling sales and marketing revenue goals and vision
This course is probably not for you if…
You have enough leads in your sales team pipeline this quarter to hit your revenue goals

You're satisfied with the number of leads you're getting each month using the demand generation tactics you're using right now

You aren't curious or willing to take the risk to try new demand generation tactics

Ramli is the definition of a superstar full stack marketer. With amazing technical skills, lots of creative solutions, and a very pleasant personality. I was amazed by how much I have learnt from him about Digital Marketing and Demand Generation in a short period of time.
Skills you should have before taking this course
The course is suitable for everyone, but it helps to have:
A base-level understanding of digital marketing
Worked or currently work in a lead generating business in marketing and/or sales
Basic understanding of inbound marketing
Ramli John
Managing Directos @ ProductLed
Ramli is a digital marketing consultant with over 10 years of marketing experience in a wide-array of environments from in-house, freelance, agency, multi-sided market and B2B. In the last five years, he has built his career helping VC-funded B2B compa …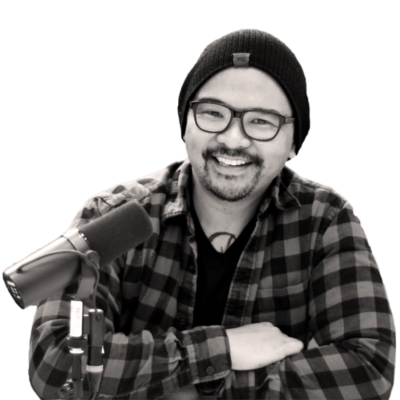 Ramli is a digital marketing consultant with over 10 years of marketing experience in a wide-array of environments from in-house, freelance, agency, multi-sided market and B2B.
In the last five years, he has built his career helping VC-funded B2B companies in San Francisco, New York, and Toronto to generate more leads and sell more online.
Your full course curriculum
Demand generation
1
The foundation of demand generation
There's a saying that wise builders build on a firm foundation. Those who build a house on shaky grounds risk losing everything they've worked for. In this class, you'll learn the foundation behind a demand generation engine.
2
Marketing and sales alignment and enablement
If you want truly build a demand generation engine and see a great ROI on your marketing and sales budget in today's market, then sales and marketing have to be perfectly aligned or you're going to lose potential customers. The trouble is, marketing and sales don't often get along very well. In this class, you'll learn how to align and enable your marketing and sales goals.
3
Entering the mind of the ideal buyer
Not all leads are created equally. Understanding who your company's qualified leads really are is the first step in building a demand generation engine.
4
The law of attraction – crafting the perfect content to attract leads to your business
Content is at the heart of every demand generation engine. In this class, you'll learn how to create remarkable content that will attract your target audience to your business. A special emphasis will be placed on video content as recent updates in social platform and search engines have prioritized video content over other types.
Resources
Supplemental materials
Lesson 1 Exercise
✓ Research topics from Buzzsumo, Google's auto-correct, Facebook Groups, forums, Amazon and more.
✓ Create 3 to 5 bracelet/charm rings to generate topic ideas for your content
5
From attraction to demand – turning eyeballs into leads
Do you know the secret of creating a good opt-in landing page? Landing page creation is an essential skill to generate more leads. That's where most marketers stop. In this class, you'll learn the importance of building landing page funnels.
6
Fuel for your demand gen engine: content promotion
Whether it's Facebook, LinkedIn, Twitter, sponsored blog post, this class will give you the foundations to promoting and amplifying your content for lead acquisition
7
Targeting your perfect lead with outbound marketing
With the rise of inbound marketing, many marketers have started to believe that outbound marketing is dead. The truth is that outbound is still highly relevant and effective, if done correctly. In this class, we're going to take a look at how to generate leads using outbound marketing techniques that provide a positive ROI without being spammy.
8
Nurturing your leads using email and Facebook Messenger bot workflows
Did you know that B2B marketers who implement marketing automation increase their sales pipeline contribution by an average of 10% according to a report by Forrester? Email workflows and conversational marketing can help you to not only convert leads into customers — they can also help you delight your existing customers and encourage activity like greater product adoption, upsells, evangelism, and additional purchases.
Ramli answers questions and covers various aspects of course content in this optional class.
Note: You are not required to watch this session in order to unlock the certificate exam.
Show off your hard-earned skills and strengthen your profile.
LinkedIn found that people who add credentials to their profile receive 6x more profile views than those who don't.
Add your certificates to your profile, share your accomplishments with the world, and join our alumni network.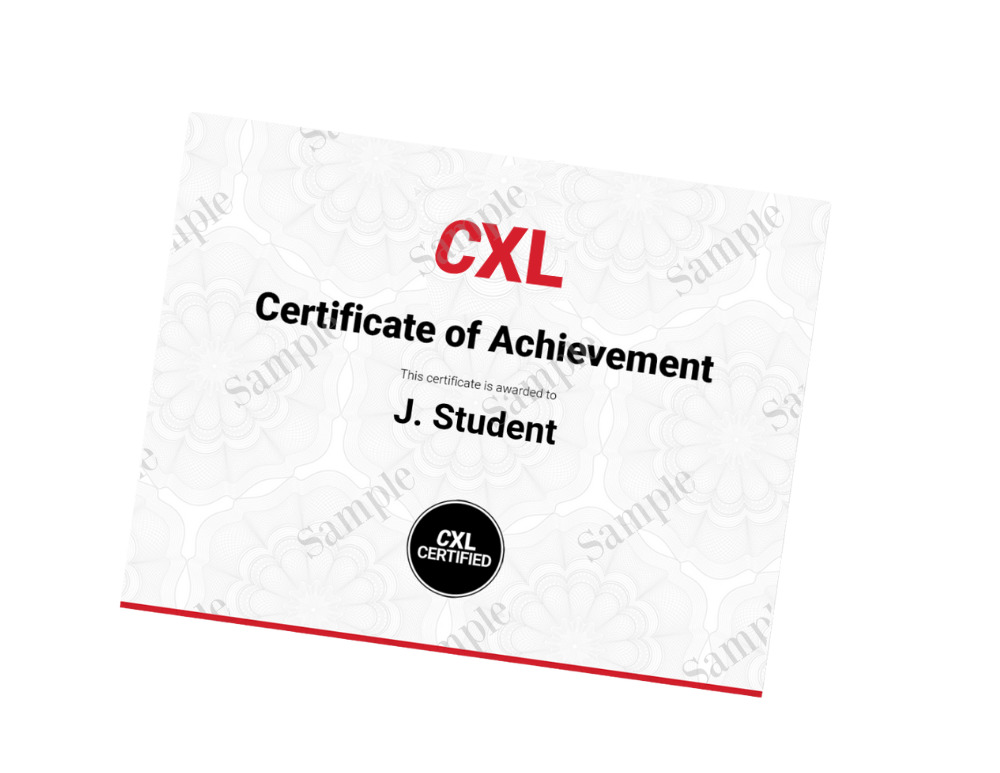 Subscribe to CXL and get access
90+ courses (full list here) on all aspects of data-driven marketing (new courses added every month)
10 minidegrees that give you advanced level skills
Playbook community with 2500+ instructions and peer-support
Got a team, multiple users? Get our Teams All-Access plan instead.
The CXL guarantee
7-day no questions asked money back period
You can immediately apply learnings and improve your results.
Need help convincing your boss?
Click here for a pitch deck, swipe files and tips.
Subscribe to CXL
All plans come with a 7-day trial for $1.
Get access to this and 90+ other training programs.
See plans and pricing
or
Request demo (for teams 5+)