Customer acquisition bundle
Online courses:
Youtube Ads, Linkedin Ads, Google Ads in a single bundle
By Tom Breeze, AJ Wilcox, Johnathan Dane
Course length: 7h 50min
Some of the companies that train their teams at CXL Institute:










Most marketers struggle with getting enough relevant traffic to their sites.
This 100% online coaching program will help you develop in-depth customer acquisition skills. It also happens to be one of the most marketable skills a marketer can have.
Scale your customer acquisition by using great channels: Google search, YouTube and Linkedin
This course will teach you how to
Know how to set realistic Google Ads goals – so you can prioritize things that have the biggest impact first
Be able to conduct insanely productive research by focusing on granularity principles and validate ideas
Understand PPC temperatures – so you can follow the law of conversion intent and not waste time/resources trying to fight it
Comfortably navigate the entire Google Ads interface – so you can diagnose and find opportunities as you go along
Be a master of targeting and split testing
Know which optimization routines are the best – so that you can make quicker improvements with less time spent.
Be able to scale all types of campaigns – so that you can grow conversion volume after you've achieved as ROAS and CPA you're satisfied with
Find your future customers on YouTube
Use a 7-step method for creating perfect video ads
Identify and scale the best keywords for your business
Understand how to get YouTube's A.I. working for you (and when to use it)
Diagnose and fix any campaign problems you might run into
Know how to craft an offer that stands out
Be able to create & manage killer ads and audiences on LinkedIn
Scale your audience, avoid your competition, and build wildly effective retargeting audiences
Troubleshoot & test your funnel for optimal performance and efficient management — so you waste zero time
Craft irresistible offers that drive high-volume clicks & conversions
Hardest part of customer acquisition is implementation
…taking knowledge, putting it into action, and getting actual results. Or how to create an acquisition strategy to works specifically for your business to get results sooner than later.
Customer acquisition is the most important skill for digital marketers. Or more accurately, the most important is being able to acquire customers faster and cheaper than your competition.
The fate of your company (and job) depends on it.
Despite this fact, many marketers just play it by ear. They follow best practices, take the 101 courses, and do an "okay" job. It's tough to tell apart the good advice from the bad, when so much of the content out there is simply written for SEO value.
And competition is only getting thicker. Soon, doing "okay" will mean "losing."
One big problem is the lack of a formal education in customer acquisition.
Industry is constantly in flux
What works today may not work tomorrow. However, there are some constants. Being findable and clickable in search will always remain important. Being able to acquire customers cheaper and faster than competitors doesn't go out of style.
This in-depth customer acquisition course will teach you specific, targeted, strategies that actually move your business in the direction that you need to go. It will teach you how to win more customers, both through paid and organic channels.
People who learn this process and apply it are always STUNNED at how much they didn't know about search engine marketing. Many of them previously rated themselves as "intermediate," but they had no idea how much room there was to improve.
They didn't realize how much there was to know beyond the basics and "best practices"…
This course is right for you if…
You're in charge of marketing and work to drive traffic to your key landing pages (including your homepage) – yet the results are not what you're hoping for.
You're a digital marketing professional looking to up your game and get a promotion, a raise, or simply elevate your performance and become a top performer.
You're a company founder tenaciously seeking hockey-stick growth.
You're a solopreneur or blogger looking to bring in more traffic, revenue, and happy customers.
You've tried copying tactics from blog posts, but the results are always disappointing (where's my 287% increase in traffic?!)
You've never quite unlocked the secrets to building an effective, fully-tracked Adwords campaign with a profitable Cost to Acquire a Customer (CAC).
You want more traffic and revenue, but don't know how to build a start-to-finish acquisition plan.
About
Tom Breeze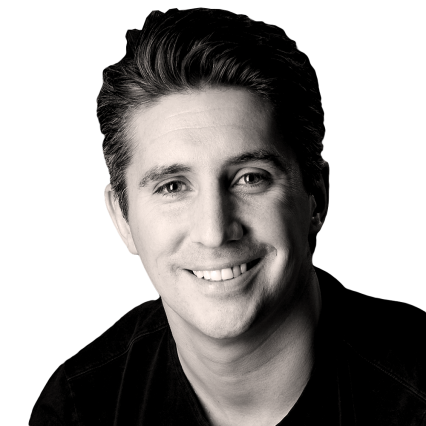 Tom is the CEO of Viewability, a YouTube ads agency that's built thousands of successful campaigns for high profile clients. He is a recognized authority in YouTube video advertising.

According to Google, they are now the largest spending performance based YouTube ads agency worldwide. Because of this, Tom has seen first-hand what works and what doesn't – on a massive scale.

About
Johnathan Dane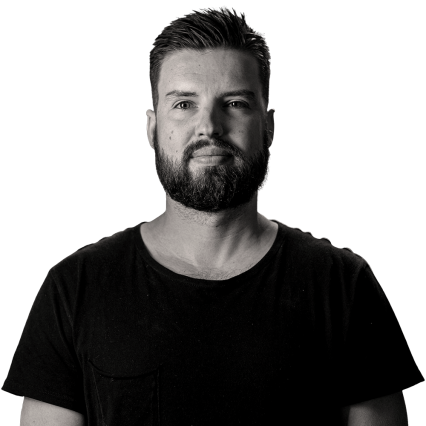 Johnathan Dane is the founder of KlientBoost and Kite, a PPC agency and software solution helping clients scale revenue and performance.
Over the past 6 years, Johnathan has built over two 50+ people agencies, spoken at digital marketing conferences and schools (namely Stanford) and been the paid acquisition mentor for 500 Startups.
He has been part of hundreds of blog posts, podcasts, and webinars sharing knowledge while working on building all his successful recipes into Kite, the software that he believes will power the future of many PPC accounts.
About
AJ Wilcox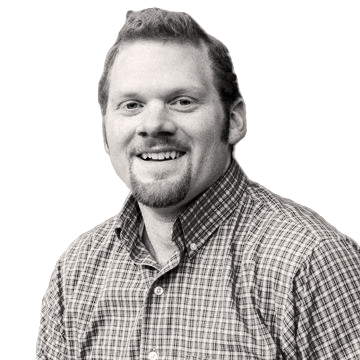 AJ Wilcox is the founder of B2Linked.com, a LinkedIn Ads-specific ad agency started in 2014. As official LinkedIn partners, they manage among the world's most sophisticated advertising accounts worldwide.
B2Linked provides both account management and consulting services around LinkedIn Ads. They've managed over $100m in cumulative ad spend on the platform.
In addition, you'll discover
How to select optimal audience sizes — which is crucial to generate the right mix of hyper-targeted data
The types of offers that drive interest and conversion — without appearing sleazy or scammy
How to systematically test offer variations — so you're always improving performance
How to renew interest in your offers over time — to avoid fatiguing your prospects & continually generate results
All in all, this course is going to make you a lot of money.
CXL Institute is an authorized LinkedIn education provider
You can add your education, certificates, badges – everything you learned and earned at CXL Institute into the Education section of your profile.
Get this course and 50+ others when you sign up for CXL Institute
This course (and all others – full list here) are included with the CXL Institute subscription.
At CXL Institute, you can take online courses on growth, digital marketing, optimization, analytics, persuasion – all in a single subscription.
World's leading practitioners teaching you their best stuff.
50+ online courses on all things data-driven marketing
New courses added every single month
Sign up for CXL Institute and get access to
50+ courses (full list here) on all aspects of data-driven marketing (new courses added every month)
4 Minidegrees that give you advanced level skills
Got a team, multiple users? Get our Teams All-Access plan instead.
The CXL Institute guarantee:
7-day no questions asked money back period
You can immediately apply learnings and improve your results.
Get a subscription
See plans & pricing
All plans come with a 7-day trial for $1.
Get a minidegree
This course is available in the following minidegrees.