Learn how to build, maintain, and leverage a strong brand

Online course:
Brand building for small businesses & consultants
By Mike Murphy, Sr Director @ M.L.Murphy Productions
Course length: 9h 30min
Start 7-day trial for $1
Some of the companies that train their teams at CXL Institute:










In this 4-class training program, you'll learn to
Build a solid and reputable brand in 7 simple steps.
Plan and outsource your branding for a fraction of what expensive agencies charge.
Communicate with designers and programmers to effectively build brand materials and guidelines.
Maintain and leverage a powerful brand to make more money and get more clients.

I had very little clarity about the big picture of my brand and how all the pieces fit together. This lack of clarity made me busy and feeling very stuck. I no longer feel constantly overwhelmed because I know the steps I need to take.
Proper branding makes you more money
Most entrepreneurs don't spend a lot of time planning out their brand – which makes sense. There's too much to juggle, from getting new clients to maintaining accounts to hiring and putting out the inevitable daily fires.
But if you put a little bit of time and effort into your brand, you'll reap the rewards. Branding is simply how others think about your company. Are you presenting your company in the best possible light? Do you even know what others think of your brand?
This course will teach you some of the easiest and most evidence-backed ways to improve your current branding or even completely overhaul your brand and start over.
Unleash the power of a strong and recognizable brand
Most entrepreneurs are juggling so many things that it's hard to imagine spending time working on your brand. What's the ROI? How do you even build a brand?
Most of us don't have experience in brand building, so we can't answer those questions – which is why we're bringing in a veteran in the branding space, Mike L. Murphy.
After working with some of the biggest and most recognizable brands in Hollywood (including Lord of the Rings, Iron Man, Harry Potter, Fast & Furious), Mike has distilled brand building into a science. He now works to bring some of that branding dark magic to help small businesses and consultants get more clients and business.

I've been personal friends with Mike for several years and knew he worked on some pretty impressive Hollywood movies. I didn't realize how mapped out and organized this system is. I've been attempting to build my Brand online for several years but always ended up stalling due to how confusing it all was.
Stop feeling embarrassed or unclear about your branding
This course will teach you to stake a position, outline your brand, and execute via design and other touchpoints. It will teach you how to rope your team in and maintain your brand integrity at every level.
To be clear, we'll teach you how to build a brand that will make you more money.

I thought I knew my audience, my brand, and myself, but Mike's consulting has made me do a complete 180. It's had a dramatic impact in my life…yes, it's been life-changing!
This course is right for you if…
You own your own consulting firm or small business.
You want to spice up your branding so you can start to attract the exact clients you want.
You aren't thrilled by the quality of your current branding.
You want to make small changes to help you attract more ideal clients.
You want clear action steps to get your branding consistent across your website, social media channels and marketing materials.
This course is probably not for you if…
You have no time to study the materials and do the easy brainstorming exercises.
You are proud of your branding and don't feel it can be improved.
You want to avoid taking the time to control how your prospects think about your brand.
You are afraid of feeling creative and learning valuable skills and mindsets that will help you attract more qualified leads.
Skills you should have before taking this course
Ability to be creative and think of 'big picture' strategies to help grow your company.
You have 3-4 hours each week to do the easy-to-follow assignments.
You are willing to rethink everything you're currently doing in order to find some quick 'hacks' to make your brand truly connect with your ideal clients.
About
Mike Murphy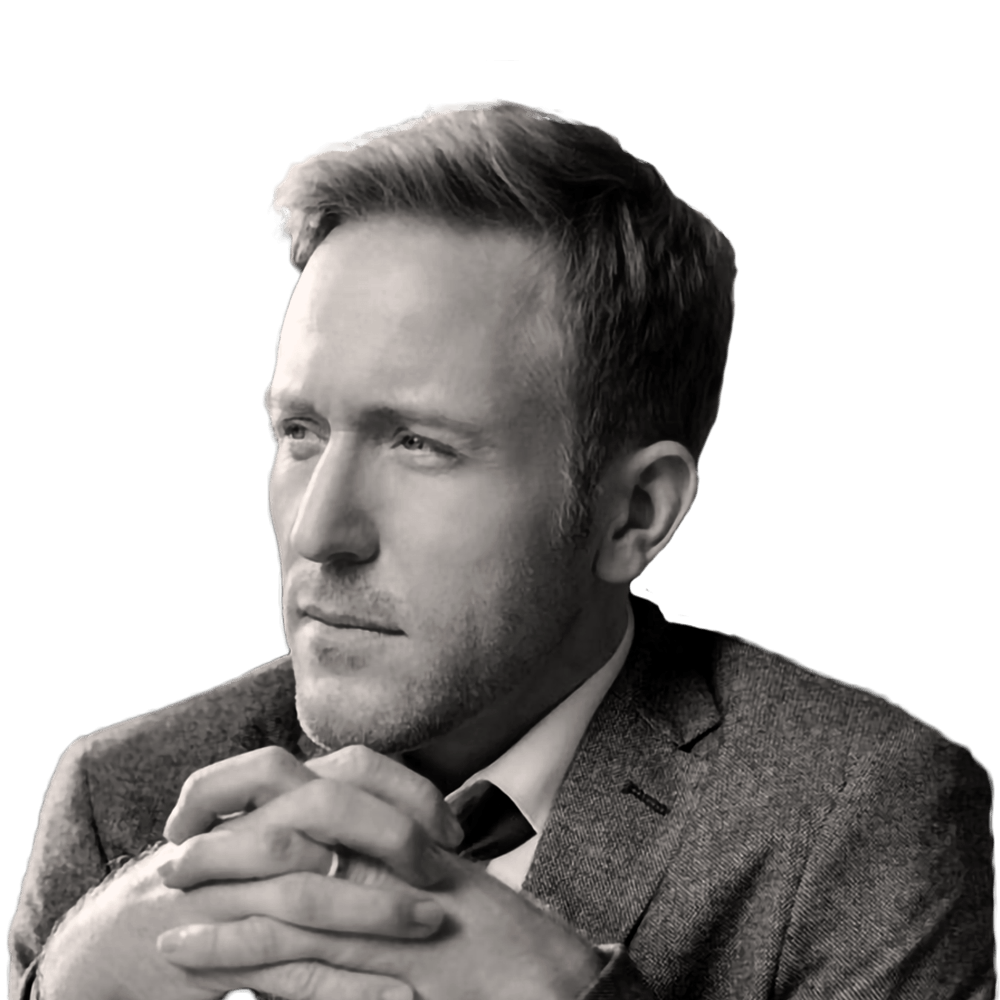 Your instructor is Mike L. Murphy. Mike has worked on some of Hollywood's biggest brands – Lord of the Rings, Iron Man, Harry Potter, Fast & Furious and dozens more.
Mike now runs his own studio to help online businesses, just like yours, build amazing online brands that make them consistent and reliable income.