Phil Nottingham
CEO @ Nott Media
The most innovative brands today aren't throwing loads of money at Superbowl ads. Instead, they are building audiences by connecting with existing subcultures and communities across the open web. Together, you'll learn how to craft a brand position that generates lasting word of mouth, build an audience across your website and social media, and measure brand marketing in an actionable and meaningful way.
In this webinar you will learn:
Craft a brand position, distinct from a product marketing position, that helps you build an audience who influence your prospective buyers.
Understand the principles behind effective brand target audiences vs ineffective ones.
Learn the type of content that really works for Brand Marketing on YouTube vs Facebook vs Twitter vs LinkedIn.
Consider the differences in between social media campaigns to generate awareness vs build an audience.
Identify key metrics and KPIs for brand marketing that you can source freely or cheaply, and start measuring straight away.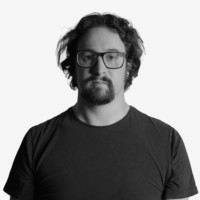 About Phil Nottingham
Phil Nottingham is the CEO and Founder of Nott Media, the video marketing agency for B2B businesses. A strategist who specializes in media transformation, Phil regularly speaks around the world about video strategy, brand marketing and search engine optimization.

He has consulted on brand and video strategy for both large and small brands including Red Bull, Wistia, Yoast, SparkToro, The Financial Times and Lidl.
Get unlimited access
How to build a global brand, without a global budget
Learn the most innovative techniques for scaling and measuring a lasting brand across your website and social media.
Watch ondemand anytime!