When researching a new product, buyers use 10 or more channels to interact with companies. Each channel presents a chance to make a good impression.
Optimize each channel, and you'll win new customers, enjoy higher order rates, and retain customers. Get them wrong, and you risk damaging brand perception and trust.
In this post, we'll explore lessons from brands that use omnichannel marketing to deliver a seamless customer experience.
What is omnichannel marketing?
Omnichannel marketing is the combination of different marketing channels, both offline and digital, to create a consistent customer experience at every touchpoint and every stage of the buyer's journey. 
It's an approach that fits with how people increasingly engage with brands. As McKinsey research notes:
"Given the choice of in-person, remote, and e-commerce channels, purchasers have shown they want them all."
Its study of B2B buyers shows an even split in how decision-makers interact with sales reps traditionally, remotely, and self-served digitally: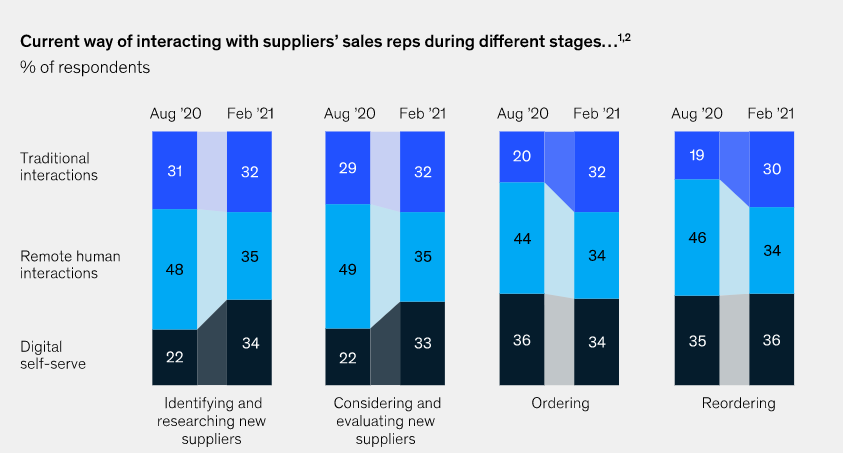 Of the B2B leaders that use omnichannel marketing, 83% say it's a more successful way to prospect and secure new business than traditional "face-to-face only" selling.
Omnichannel aligns branding, messaging, and customer service across every channel.
If you've ever received an email with personalized product recommendations or a retargeting ad on Facebook for a product you left in your cart, that's omnichannel marketing in action.
Focusing on personalized experience instead of the platform increases familiarity, convenience, and engagement. It makes it easy for people to get the necessary information and help. And when the time comes, it makes buying easier for them.
This leads to greater brand awareness, revenues, and customer loyalty.
Omnichannel marketing vs. multichannel marketing: What's the difference?
Both omnichannel marketing and multichannel marketing use more than one platform to engage audiences. But how they do it is very different:
Multichannel marketing is a channel-by-channel strategy where marketers use each channel as a standalone way to amplify the message and reach more customers. So the brand experience on Twitter is not joined up with Facebook or LinkedIn, and content is often pushed out to each platform with no differentiation or personalization.
Omnichannel marketing approaches marketing through the lens of the customer. It uses data to understand customer behavior and preferred channels, ensuring personalized messaging that fits each journey stage. Each channel is a piece of the same puzzle.
Essentially, it's quantity vs. quality. Multichannel marketing focuses on quantity, giving customers more options to use. Omnichannel focuses on quality, creating marketing campaigns based on customer interests.
How to create an omnichannel marketing strategy
According to the Journal of Marketing Management, a seamless omnichannel customer experience is built on:
Consistency;
Synchronization;
Freedom in channel selection.
These are the pillars of a successful strategy. What customers think and feel about your brand should be the same wherever they interact with you. Create your strategy by focusing on the experience, not the channel.
Get into the mind of your customer
The first step in an omnichannel marketing plan is to map out the customer journey. Forrester reports that since the pandemic, buyers now average 27 interactions when gathering information (up from 17 in 2019).
Which touchpoints are customers using to interact with you? Do they have a consistent experience? If not, you'll need to align branding, messaging, and departments.
To build your customer journey map, answer the five W's.
Who?
Are your buyers individuals making their own decisions (e.g., retail consumers or companies of one), or do they buy in teams? If you need to think of personas as a group, consider who is making decisions and at what stage.
For example, a CMO might decide they need some software but delegate the research to a marketing executive before a marketing manager narrows down options. Who are you marketing to at each stage?
Why?
What is your customer looking to achieve? What are their goals and pain points? Conduct voice of customer research to find out their motivations. This will help you to understand what they value about your product and how best to communicate it.
When?
What are customers' needs at different stages in their journey? Understanding this will help you answer the right questions to move them down the marketing funnel.
For example, someone looking for accounting software might start their journey by searching for the benefits of using accounting software.
They might then progress to learning how one product differs from another before searching for a demo that shows how a product specifically benefits them. It's important to understand what triggers a customer to act.
What?
What content should you use to answer questions at each stage of the customer journey? A blog post on the benefits of your product might be useful to a marketer in the exploration phase, but it's unlikely to be substantial enough for a manager in the decision-making phase.
Where?
Where do your customers go to find information (e.g., website, social media, podcasts, webinars, influencers, events, etc.)? Answering this will help you deliver the right content to the right audience, in the right place.
Keep the insights learned from these questions in a central place that's accessible for all teams.
Get marketing and sales on the same page
Marketing alignment is crucial to the omnichannel experience. When marketing teams and sales teams work in silos, goals and motivations differ. Departments work with different systems, have independent ideas on lead qualification, and push contradictory messaging.
This makes the right data harder to locate, resulting in poor conversion rates that affect revenues and dampen company culture.
When they're aligned revenue and profits increase.
Focus on these four priority steps to avoid sales and marketing misalignment:
Define and understand your target audience;
Create core messages to speak to your target audience;
Define shared terms and internal language;
Create a process for working with leads.
Segment your audience to engage the right people at the right time
Segmentation is crucial to separating omnichannel marketing from a multichannel approach. It lets you deliver the right content to the right audience segment and makes it easier to uncover new opportunities through data.
Segment your audience by combining three core categories:
Behavioral. Divide customers by previous activity. For example, Spotify recommends new music based on what I've previously listened to.
Demographic. Divide people by physical and socioeconomic factors: age, location, gender, ethnicity, education level, income level, etc.
Psychographic. Divide people based on beliefs, emotions, personality traits, motivations, intent, interests, lifestyle, worldviews, etc. This requires qualitative research to find the why behind the who and the what to craft compelling messaging.
Use data to identify channels
Look at traffic, engagement, and conversions to determine which channels to add to your marketing mix. Choose options with high ROI and the ability to scale.
Supplement this with a competitive analysis to learn which channels are used frequently and successfully in your industry.
But don't rely solely on what the numbers are saying. Ask your audience how they like to interact with you and prefer to hear from you.
To build long-term customer relationships, it's important that they're in control of communication and you're adhering to their wishes. Overstepping boundaries runs the risk of being annoying and intrusive.
Regular feedback from customers will also uncover emerging channels that can be used to reach new audiences.
Test, measure, improve
How customers engage with your marketing determines your next steps. Use marketing platforms and automation tools to collect and analyze data to see what works, what to optimize, and what to scrap.
A/B test components, such as:
Test processes regularly to see which segments respond best to your marketing. To work out which channel should get credit for a conversion, use omnichannel attribution models, such as:
Last click attribution;
Last non-direct click attribution (the interaction before the last click);
Last ads click attribution;
First click attribution;
Time decay attribution;
Position-based attribution.
Finally, pay attention to the KPIs and metrics that matter:
Overall revenue;
Revenue per visitor;
Conversion rate;
Customer Acquisition Cost;
Customer Lifetime Value;
Average order value;
Active customers;
Customer churn;
Repeat customers.
There's no surer sign of omnichannel campaigns working than when these metrics make for good reading.
7 omnichannel marketing examples you can learn from
The best way to understand anything is through examples. To inspire your marketing efforts, let's look at brands that are using an omnichannel approach to deliver consistent, engaging customer experiences.
1. Amazon offers a synchronized customer journey
Love them or hate them, there's no better example of joined-up thinking about the customer experience than Amazon.
Omnichannel marketing works because it makes the customer experience effortless. As data strategist Misia Tramp says, omnichannel marketing involves "using data to understand where effort exists in the customer experience and how to remove rather than add effort."
Everything Amazon does is geared toward making life easy for the customer. As an Amazon Prime member, I benefit from a smooth, efficient buying process.
First, with Prime, Amazon has removed a big reason for cart abandonment: shipping costs. They've also created a lock-in effect: delivery is fast and free, making it the place I often turn to first when shopping online.
They've made it easy to find and purchase what I need. An item I add to my basket on the Amazon website is automatically synced to my basket on the mobile app. The feel of the app mimics that of the website, making it a seamless transition.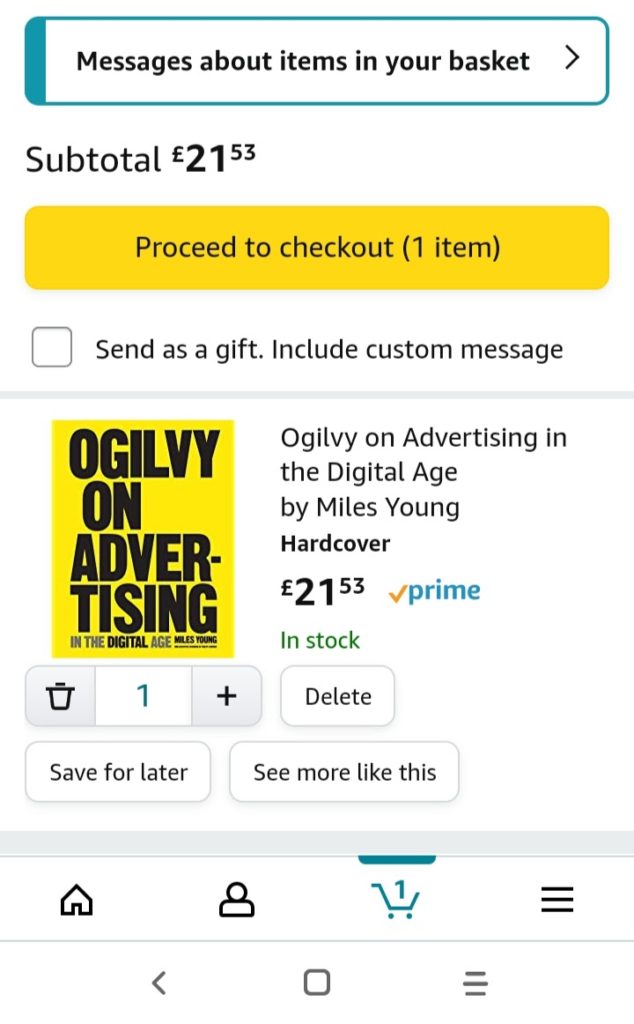 I can shop on the channel I prefer and take advantage of Amazon One-Click to checkout at the swipe of a button—without inputting details each time.
This efficiency extends to Alexa, where I use voice control to make purchases without ever visiting the website.
Each purchase can then be tracked from warehouse to doorstep with push notifications giving me an estimated arrival time, so I can be sure someone's home when the item arrives.
Based on order and browsing history, Amazon's homepage recommends products and video content I might like. These add to the effortless shopping experience while keeping me engaged.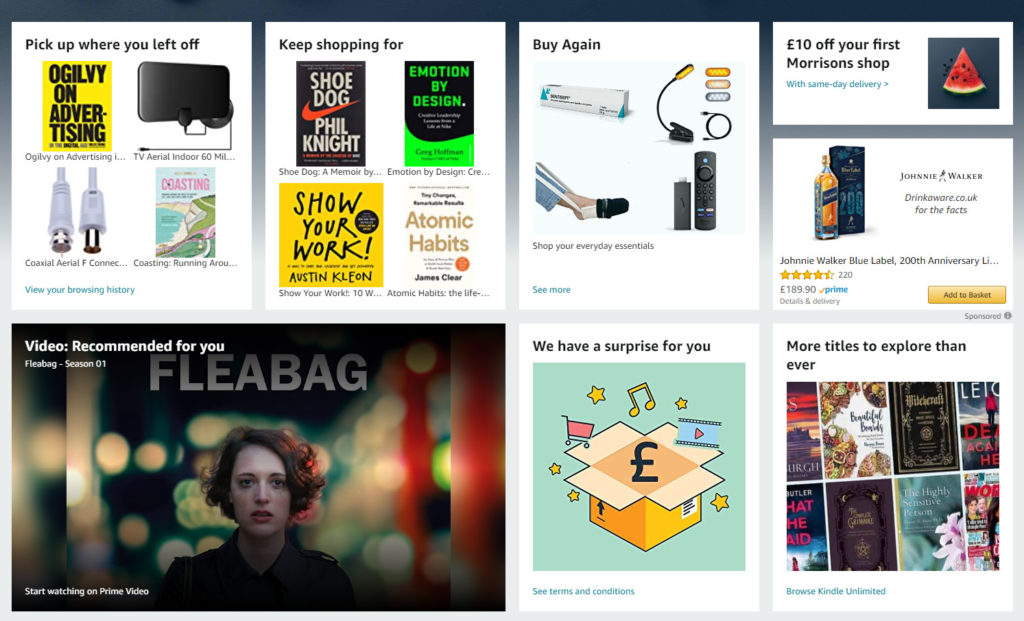 I also get personalized promotions and information on making the most of my Prime subscription to improve my experience at every touchpoint.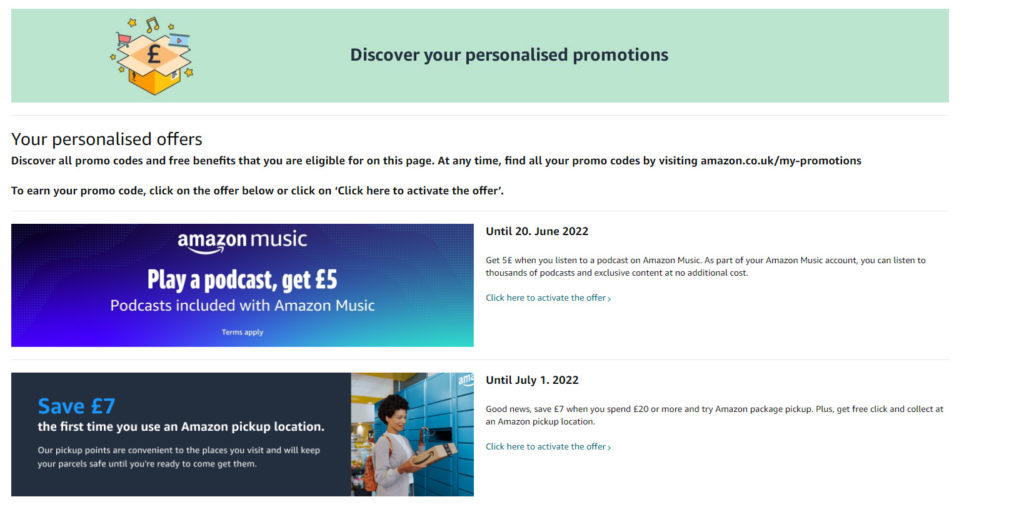 Follow Amazon's lead. Everyone knows it's cheaper to retain a customer than acquire a new one (anywhere from 5 to 25 times cheaper, depending on which study you read). Reward every customer engagement with your brand. Make it easy for them to find information and convert.
Use customer data to keep them coming back by personalizing interactions based on previous activity. Make the benefits of being a customer hard to resist and hard to give up.
2. Rooted lets customers pick up where they left off
According to Baymard Institute, the average cart abandonment rate across all industries is 69.82%. It's a statistic that, according to Forrester, costs ecommerce brands $18 billion in revenue every year.
A big part of omnichannel marketing is identifying where customers are falling away and reengaging them.
Plant subscription brand Rooted does this with cart abandonment emails. Customers who leave their online store without purchasing automatically receive a reminder in their inbox.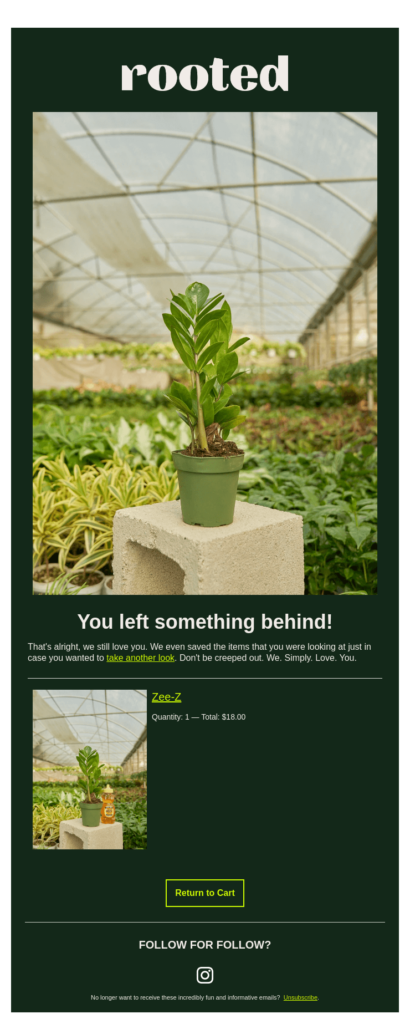 The copy here is clever because it's not pushy. "You left something behind!" fits with Rooted's casual tone of voice. The rest of the copy follows suit:
"That's alright, we still love you. We even saved the items that you were looking at just in case you wanted to take another look. Don't be creeped out. We. Simply. Love. You.
Rooted isn't demanding that anyone buy the item. It's showing they care and making it easy for them to complete a purchase if they want to.
Remember, omnichannel marketing is about the customer being in control. It's important that interactions are helpful, not forced.
Rooted's marketing automation carries on post-purchase. New customers are sent unboxing instructions for their plants. These follow the same helpful tone as the cart abandonment email.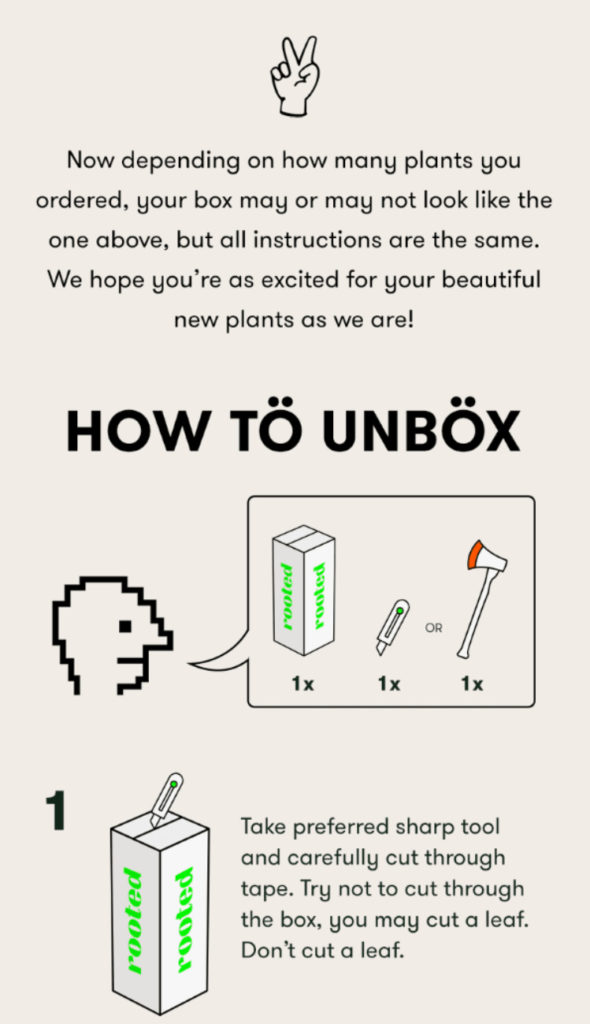 The instructions have also been repurposed on YouTube.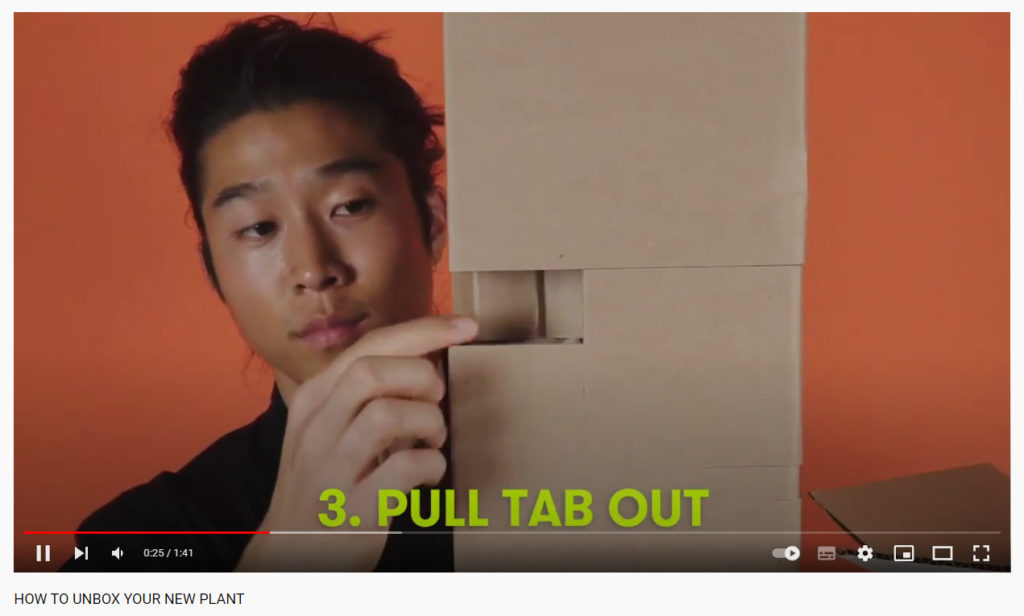 The company's founders are in the video and in the brand's Instagram content. Their humor also fills the company's Twitter feed:

People feel more connected to brands whose CEOs share information online. By presenting themselves as the public face of the company, Rooted's co-founders are building their personal brand and making the retail brand more relatable.
People see familiar faces and enjoy the same tone of voice on every channel, making those email interactions feel more personal.
3. BonLook blurs the lines between physical and digital
Buying glasses is traditionally a hands-on process. You want to feel the quality of the materials and see how frames fit on your face. It's not something that lends itself naturally to online shopping.
BonLook overcomes these obstacles by using omnichannel marketing to bring the benefits of in-store shopping to website customers.
The company's virtual try-on feature uses augmented reality to replicate the process of trying on glasses in a physical store, making it easy for customers to see how different frames look when worn.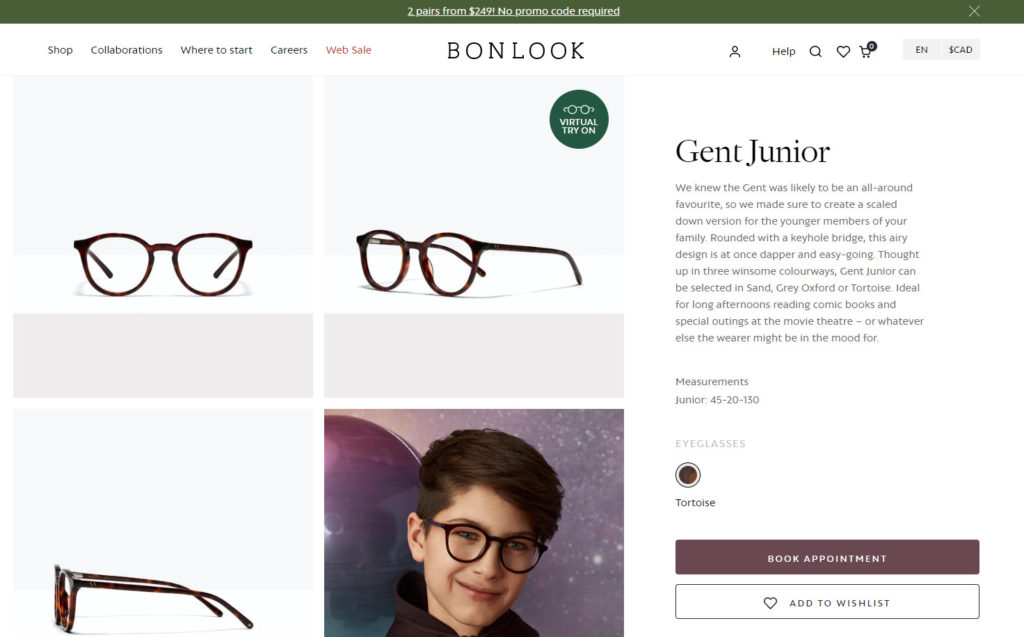 To further help them find the right product, BonLook also developed a custom app that lets associates assist customers with an online purchase, much like they would in-store.
Finally, those looking for a fully online shopping experience are helped through the process with a shopping guide that teaches them how to find frames that fit, make sense of prescriptions, and understand lens costs.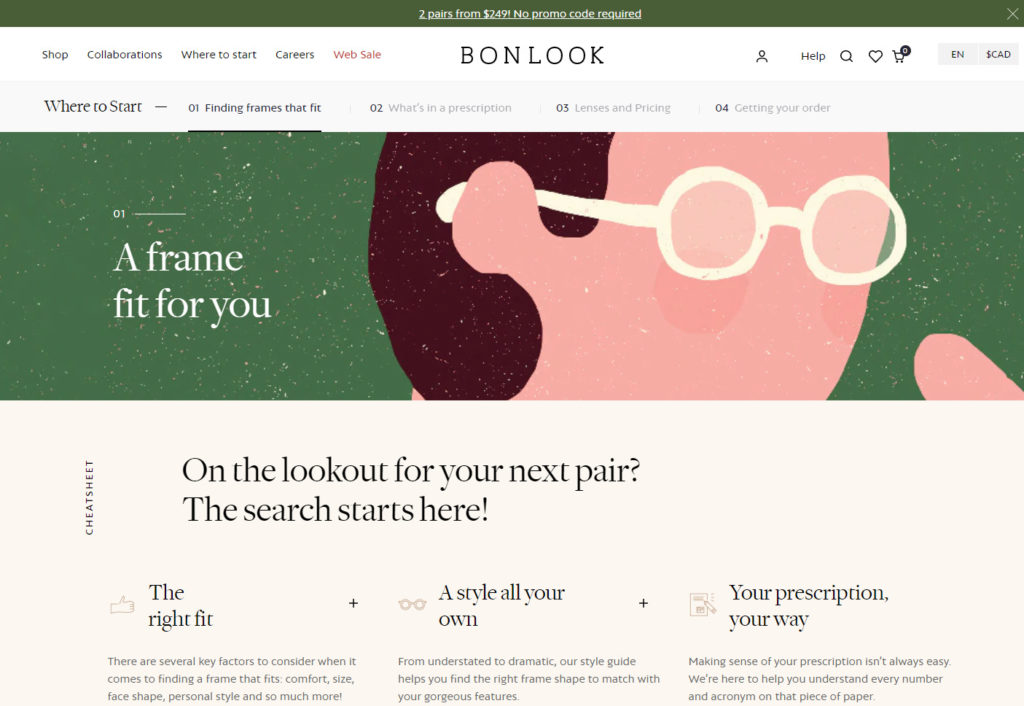 It's a lesson in delivering a seamless experience. The channel and marketing methods are different, but the result is always the same.
Whether they go to a BonLook brick-and-mortar store or visit the website, customers can leave with the product they wanted. This has led to the company increasing average order value by 18% year on year.
Take what you do well—what customers love you for—and replicate the experience at every touchpoint.
4. Cornerstone Fellowship uses omnichannel marketing to build community
If you want to grow your business, build a community. Communities are shown to help brands increase brand awareness, leads, and sales.
When Cornerstone Fellowship, a pop-up church operating in San Francisco's East Bay Area, wanted to grow its community, however, it had specific criteria. The church had no interest in winning people over from other congregations. Instead, it wanted to appeal to local non-worshippers.
With help from marketing agency Propelo, Cornerstone Fellowship developed a campaign to target new movers around the church's pop-up locations.
By using new mover lists, they could appeal directly to community members who had yet to find a new place of worship.
Each household was sent a plastic postcard that featured a QR code and pop-out information card with service locations and times.
These were supported by email marketing and digital display ad campaigns to increase awareness.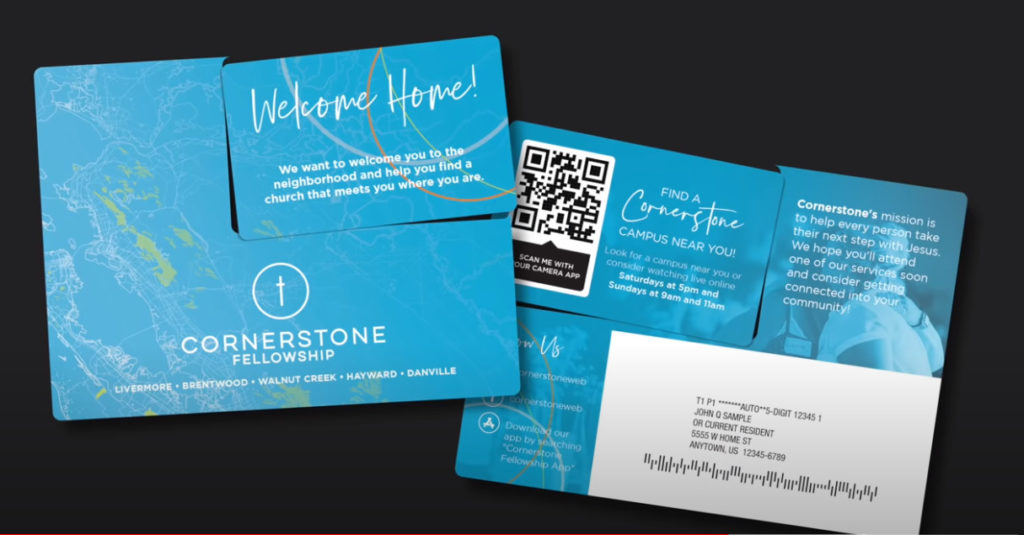 In four months, the campaign delivered over 95,000 impressions, directly increased weekly church attendance, and helped Cornerstone Fellowship develop meaningful relationships with its new community.
Be clear on who you're targeting, then create a plan to show up where they are with marketing that directs them to where you want them to be.
5. Intelligent Blends increases revenue with push notifications
When a need pops into a customer's head, you want to be the name they think of first. Achieve staying front of mind in two ways:
Consistency. Becoming a brand customers trust.
High visibility. Being an omnipresent brand.
As part of a wider omnichannel marketing strategy that includes email, SMS, Google, and "anything that's going to be in the customer journey's path," Gourmet Coffee manufacturer Intelligent Blends maintains front-of-mind awareness with push notifications.
Push notifications are a tricky one to get right. There's a thin line between them being useful and annoying or intrusive.
Intelligent Blends achieves success by automating messages for different use cases. This means customers aren't seeing the same type of notification each time. Instead, they see the right message for their stage in the customer journey.
Using Firepush to send notifications, Intelligent Blends engages customers with:
Abandoned cart notifications;
Relevant new deals;
Welcome messages for new subscribers.
Abandoned cart pushes are sent 20 minutes, one hour, and 24 hours after a customer leaves the store, using a combination of scarcity and urgency CTAs to encourage action.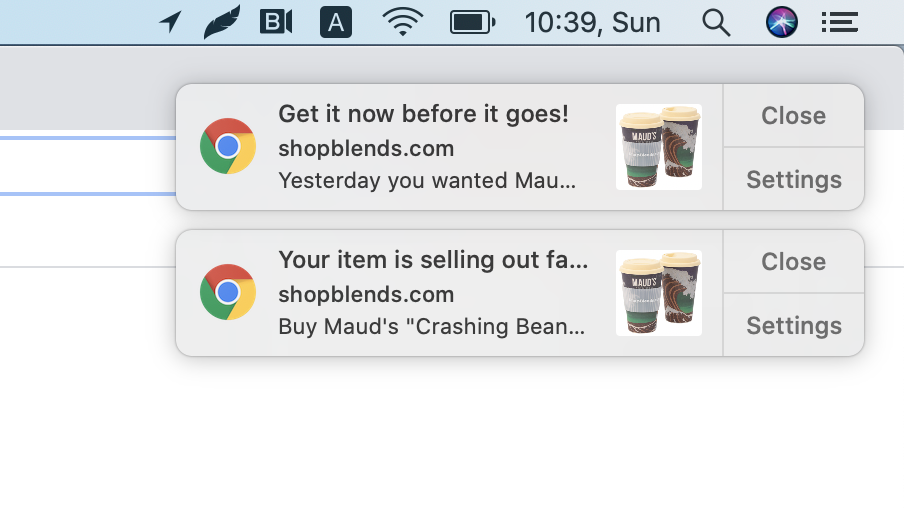 Deal notifications use snappy copy to entice the target audience. This separates notifications from generic alerts that follow people around the internet.

Welcome notifications extend a simple warm greeting to new subscribers in the discovery phase. It's a gesture that has achieved a 9.89% click-through rate.

Combined, these notifications have earned Intelligent Blends over 54K subscribers, increased total orders by 20K, and generated almost $800,000 in revenue.
Like Cornerstone Fellowship, Intelligent Blends meets customers where they are to make themselves the go-to choice.
6. Lemonade uses data to deliver customer-centric marketing
The insurance industry has existed for over a century without much in the way of innovation. When Lemonade came along, it sought to shake things up.
The company has no brokers and provides a user experience driven by artificial intelligence.
As an industry disruptor, Lemonade wanted to appeal to a younger audience jaded by legacy providers.
It does this through strong branding.
Lemonade promises "insurance built for the 21st century." This is evident in the brand's conversational tone of voice, illustrations, and clever use of the color pink, all of which are present consistently across its digital channels.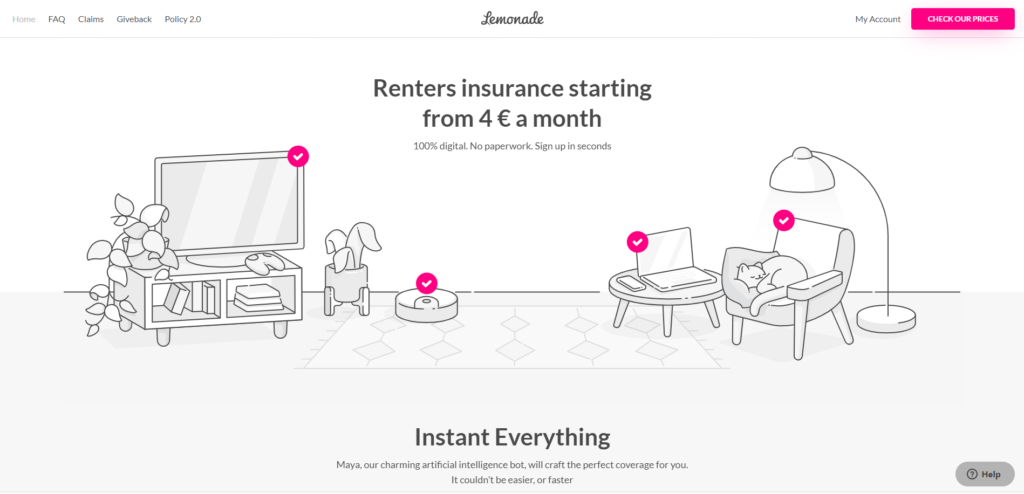 But that laid-back vibe only works if the customer experience backs it up. And it does, with chatbots that guide users gently through the sign-up and claims process. As Webprofits explains:
"The questions are in simple, direct language, that leave little room for confusion. As the sign up process progresses, it takes on the feeling of a personalized conversation.

It also reduces unease. When users sign up, they feel a sense of certainty about each choice they make.

The entire process takes five minutes or so and then she generates a quote. You choose your start date and enter your credit card details. Then, you are asked which charity you would like to donate your unclaimed premiums to.

The experience is quick and requires zero paperwork, and can be done via the website or app."
Key to this consistent omnichannel marketing approach is data. Lemonade says it collects 100x more data points per customer than other companies.
Studying this data helps them maintain a stable loss ratio. It also lets them learn about what customers need and expect, and how they behave.
7. Gong creates a flywheel to fuel company growth
Gong is one of the fastest-growing SaaS brands in the world. Founded in 2015, its market value has risen to $7.5 billion,15 times that of its biggest competitor Chorus, which launched the same year.
A big factor in this rapid ascent is Gong's omnichannel marketing. Its approach is built on a simple principle: do whatever it takes to solve the problem of your customers.
This has helped them create a flywheel: a positive feedback loop that attracts, engages, and delights its audience.
Customers are given what they need to succeed, which turns them into raving fans and advocates that help grow the company through referrals.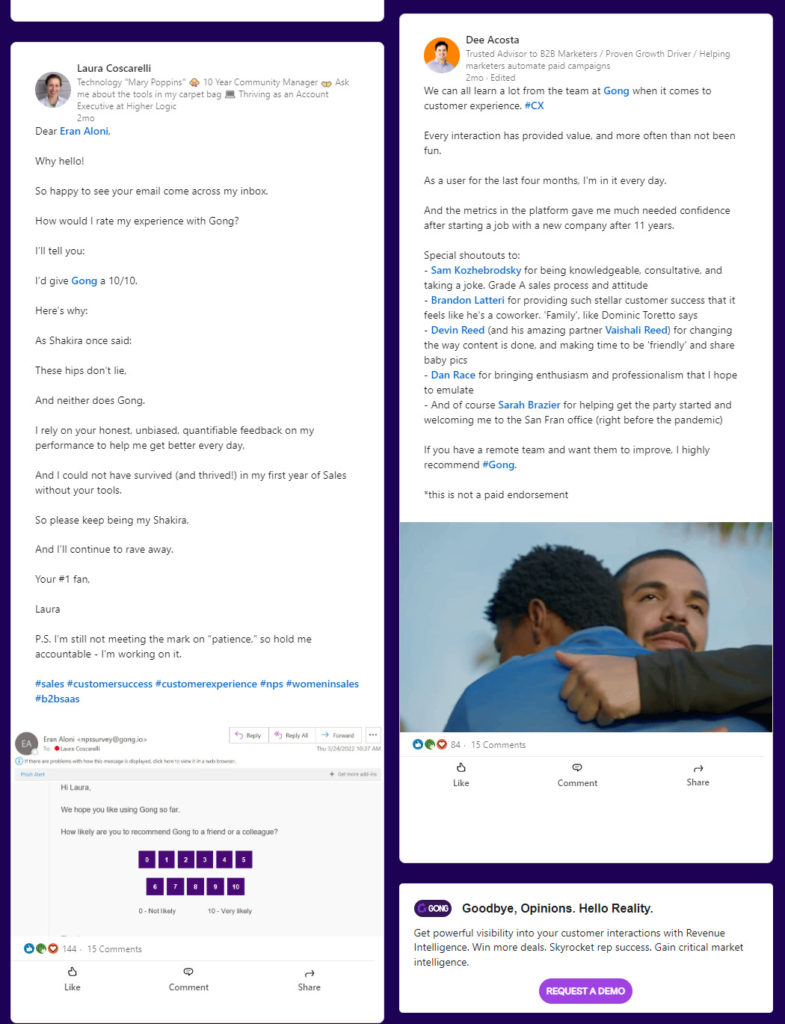 Like Lemonade, Gong is data-driven. Rather than rely solely on a CRM, Gong improves with insights directly from customers through phone calls, emails, meetings, and more.
This helps them deliver the right content to the right audience. In the footer of its website, you can see how Gong explains the value of its product with different use cases.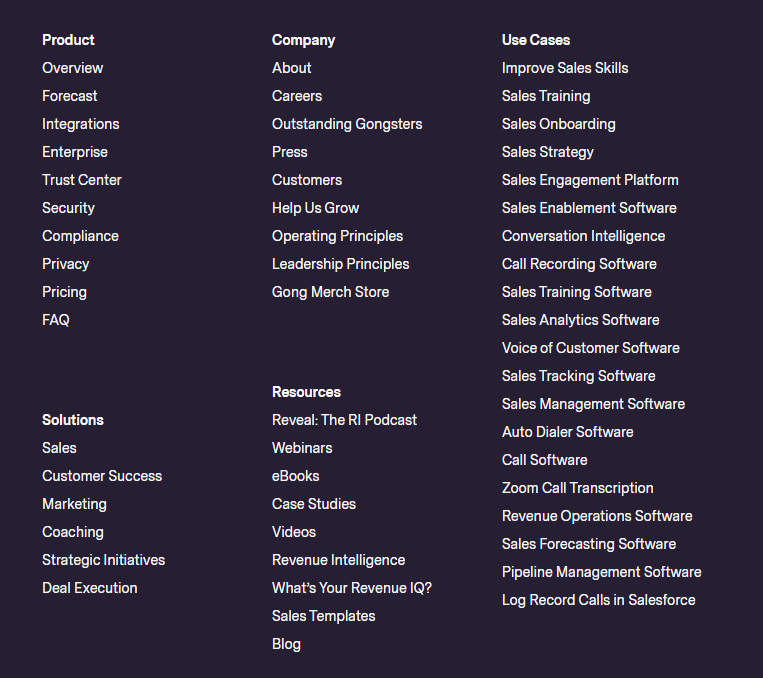 The use cases target sales, leaders, managers, and executives: the main groups involved in the B2B buying process. They target these same groups on the company's blog and social media, where valuable content is given away for free.
And every interaction is delivered in line with the company's brand guidelines. Take a look at this LinkedIn post: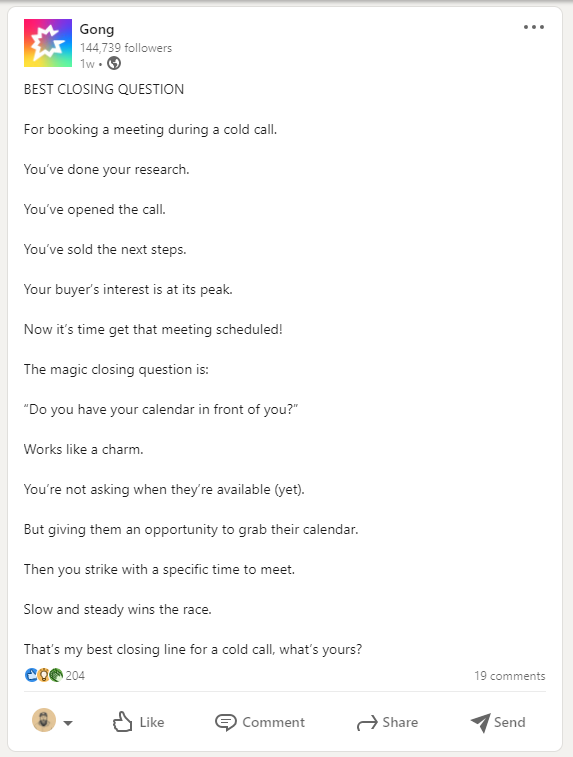 And this welcome email from Gong's Head of Content Strategy, Devin Reed: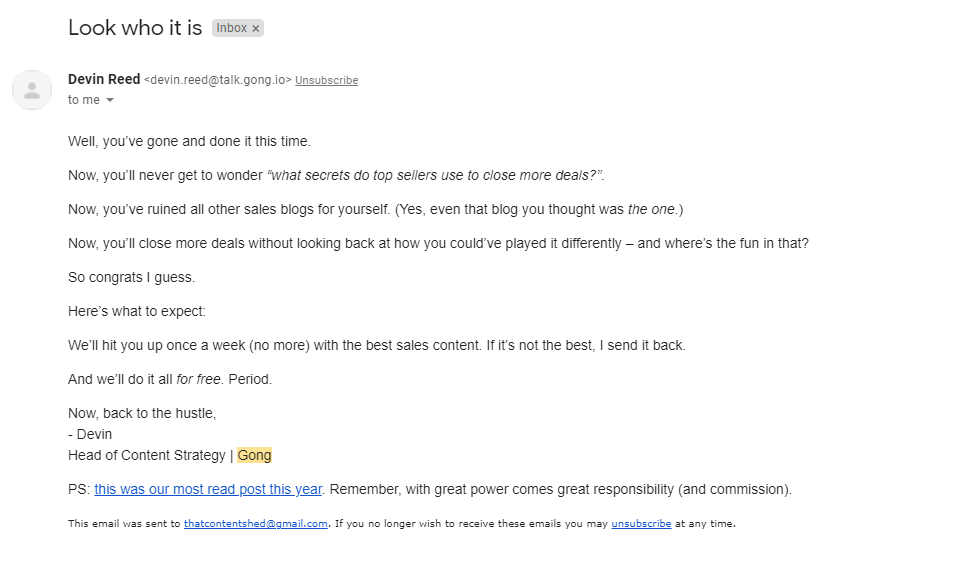 And this company blog post: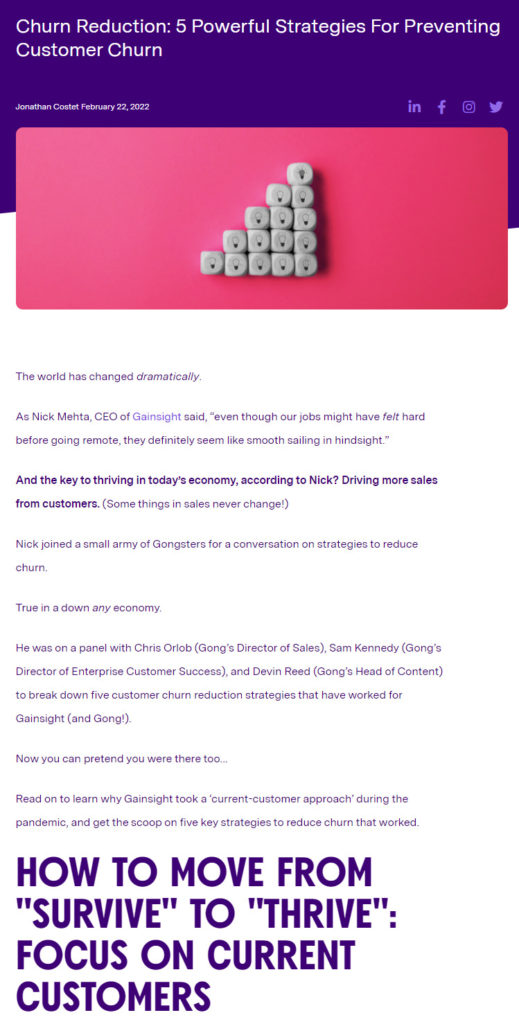 Each channel's content is in keeping with the brand's easygoing tone of voice, written in the same style (short sentences and paragraphs), with the same goal: help the reader improve.
And the brand colors? You'll see those used at every touchpoint too. Check out the profile backgrounds of its team members on LinkedIn: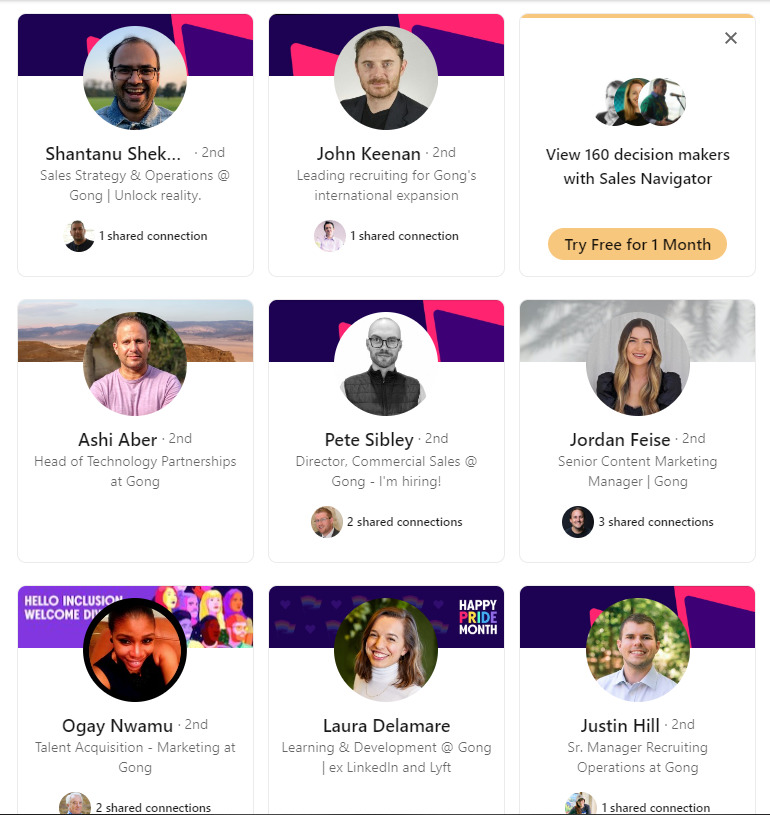 It's a level of consistency that creates trust and fosters brand recall, which is evident in the fact that more than 60% of Gong's users come from direct search.
To create your own flywheel, turn to your customers. Ask them how you can help, then persistently deliver. Become a company people can rely on for inspiration and assistance and when the time comes to buy, it's you they'll choose first.
Conclusion
Consistency is the aim of omnichannel marketing. You don't have to use every channel, but those you choose must offer a cohesive and rewarding experience.
Put your customers at the heart of your marketing, break down their journeys, research their goals and objectives and answer questions in your content. Use data to guide your decisions and personalize interactions. And, think about how channels tie together to turn visitors into brand advocates.
Maintain consistency in your branding, messaging, and value and your brand will stand the test of time.