I asked more than a dozen successful agency CEOs to share how they've navigated critical moments—getting started, landing (and keeping) clients, scaling teams, and marketing their agency.
Spoiler alert: It all comes down to people.
Professional networks are the starting point (and growth engine).
The familiar name of an agency CEO is a proxy for trust.
Scaling a people-intensive business requires hiring and retaining exceptional talent.
Client retention hinges on relationships—and the people who maintain them.
Here's how they've done it—and what they're still working on.
From individual contributor to agency owner
"I'm your stereotypical great independent contributor who was fantastic at the work and then ended up running a business," recounts Michael King, founder of iPullRank. He isn't the only CEO whose individual consultancy grew into an agency.
For many, that transition was possible not just because of quality work but because of a network built over a career. Bill Sebald of Greenlane Marketing explains: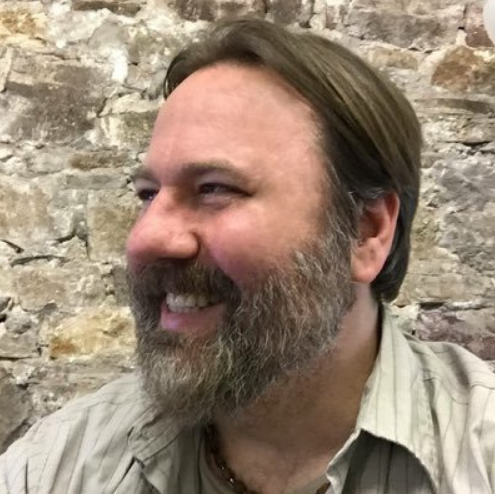 Bill Sebald, Greenlane Marketing:
"I had a network of people I built through previous jobs. I spent many hours building those relationships by being kind and helpful.
But I always let people know what my special powers were. In this case, I was a pretty good SEO. So when I went solo, and people in my network needed SEO, they naturally thought of me."
WiderFunnel's Chris Goward had a similar experience: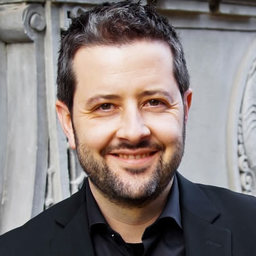 Chris Goward, WiderFunnel:
"Before I started WiderFunnel, I had worked for many large enterprise brands in my ad agency days. I had actually won an innovation award for planning a hugely complex, digitally printed, dynamically personalized direct mail catalog campaign for Tourism British Columbia as a client.
When starting WiderFunnel, I parlayed the experience, insights, and connections at that brand to bring them in as WiderFunnel's first client."
Those nascent networks—nurtured through speaking events, writing, and social media engagement—can grow into a personal brand capable of bringing in not just a client but that first whale of an account.
"I got my first big client simply by announcing I was starting an agency," recalls Siege Media's Ross Hudgens. "I was only able to pull this off by putting in work to build a personal brand, though—that made the risk lower for them."
The formula has worked for others.
Landing that first big client
In 2011, "I was speaking at Mozcon in Seattle," remembers Conversion.com's Stephen Pavlovich.
I noticed that Facebook's director of growth was speaking at the same event. So I quickly changed my deck the night before to use some examples from Facebook. Long story short…
If that experience seems serendipitous, only a slightly more structured approach worked for others, like Distilled's Will Critchlow: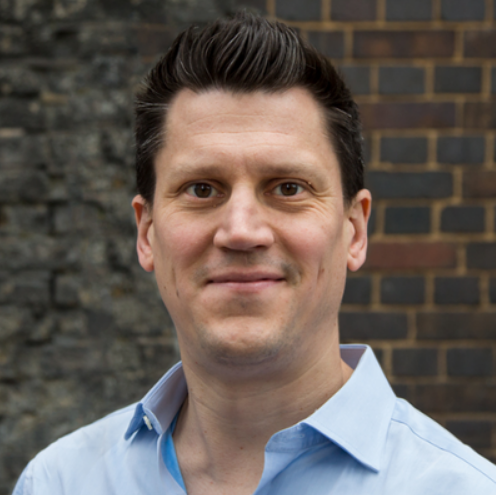 Will Critchlow, Distilled:
"We got a referral to a pan-European hotel chain back in about 2007 after doing some highly visible and reference-able work in partnership with Moz (SEOmoz as they were back then).
It was a retained piece of work where each month was worth about as much as our biggest projects had been in total up to that point.
I remember finally closing them in an hour-long call on a Sunday afternoon. I remember it because I made that call from my mobile phone internationally to Spain, and I'm very glad it was successful because it cost a fortune."
It doesn't take a prominent speaking gig or compelling research study to land big accounts. The common thread? A genuine interest in helping marketers.
Samantha Noble of Biddable Moments used a training course: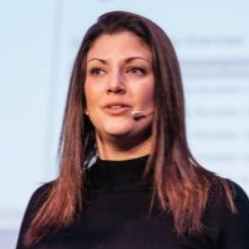 Samantha Noble, Biddable Moments:
"My biggest client has come off the back of a PPC training course that I run.
The marketing manager of the company attended the course and then got in touch to ask me to audit their Google Ads account. Following on from the audit, they asked me to take over the management of the campaigns."
André Morys of konversionsKRAFT offered companies a free experiment: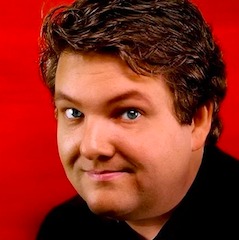 André Morys , konversionsKRAFT:
"In the early days of A/B testing, we made the first experiment free.
One of those was a 12% uplift for an insurance company. Out of that result, we created a client with more than €5 million in revenue."
Sebald developed tools: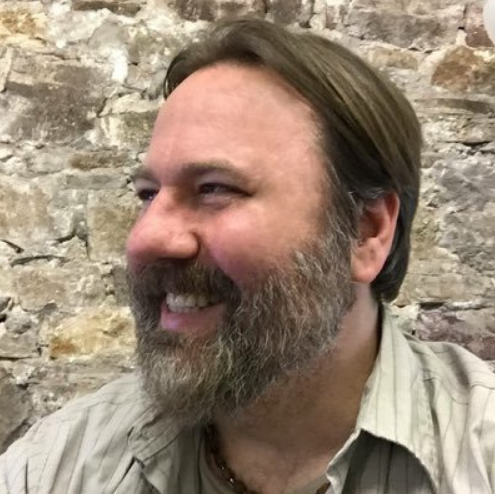 Bill Sebald, Greenlane Marketing:
"We created some free tools that solved SEO problems. (Some are still online today.) These tools got mentions in all of the industry trades, at conferences, in SEO groups, and so on.
The original intent was just to create some cool stuff to give back to a very generous industry. I assumed it would have some kind of branding halo effect, but the good press was really more than I expected."
Others, like Goward, won the attention of big brands not from industry inspiration but, rather, ignorance: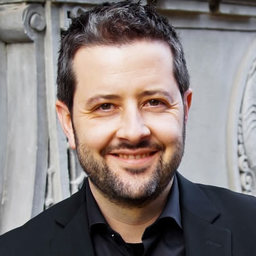 Chris Goward, WiderFunnel:
"When I started WiderFunnel in 2007, I didn't know of any other company doing what we were trying to do.
That naivety saved me from blindly copying the model that everyone else was using at the time. I literally started with a blank piece of paper and designed the process and methodologies that would get the best outcome for our clients.
Maybe that's gotten me into trouble in some cases, where I've had to reinvent things that had already been figured out, but I think it netted out to be a benefit for our innovation."
John Ekman of Conversionista took a similarly contrarian approach: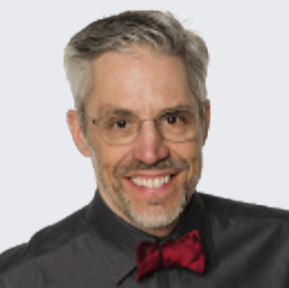 John Ekman, Conversionista:
"We chose to try to help everyone. So we created a range of services, ranging from free webinars and blog posts to consulting services costing millions. And for everyone who contacted us, we always had some way we could help.
Let me give you an example. This one guy, let's call him Lars, was an ecommerce manager at a small sports store. He had almost no budget and very little competence to be a buyer of our services. He came to a lot of our webinars; he read all our blog posts.
He contacted me and wanted me to comment on questions and ideas he had. We spent a lot of time on this guy. And there was nothing we could sell him. By normal standards, this is stupidity.
Guess what happens? Lars gets a new job. He becomes the CEO of a much bigger online sports retailer. And guess who he calls the first week on his job?"
A similar investment paid off for Animalz and its founder, Walter Chen: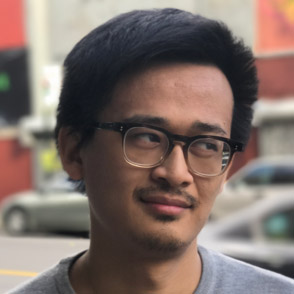 Walter Chen, Animalz:
"We had done great work for a small but highly connected client. That person referred us to a former employee there who had just returned to big company life.
We got a great reference, so the sales cycle was extremely short, maybe one call and one email. We kicked off as quickly as we could, and they became a marquee customer of ours and one of our biggest success stories."
There are traditional approaches, too, like the one King employed to win his first big client: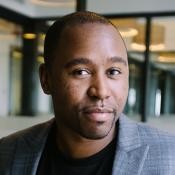 Michael King, iPullRank:
"I badgered them for a full year until they invited us to an RFP. Then once the RFP came out, we offered a more compelling take and won."
Or the simplest option, from Seer Interactive's Wil Reynolds: "I knocked on their door."
Winning big accounts isn't just to add a logo-trophy on the homepage. There are other benefits, as CXL's Peep Laja explains: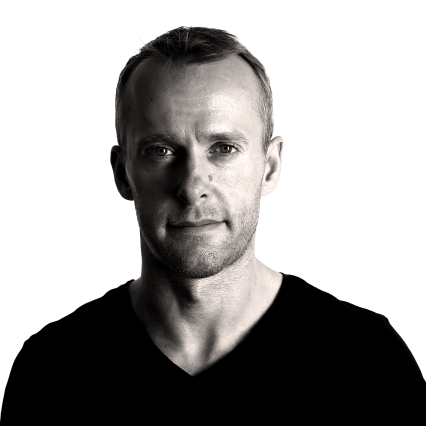 Peep Laja, CXL:
"As an agency, it literally pays to work with larger companies. It's the same amount of work but much more money.
The impact for the client will be much bigger, too. A 10% relative increase in conversion rate for a large site makes them millions—but gets you fired with a small client (as that's nothing for them in absolute dollars). Because the ROI will be better for larger companies, they will be happier with you and refer you more business.
Larger companies also have budgets, so the people sending you money are removed from ownership. Paying your invoices is easy. In small companies, the owners often feel it's their money and squeeze whatever they can out of you, resulting in scope creep."
Big success means a new challenge: scale.
Scaling people, processes, and financial acumen
There's an old joke: How do porcupines mate? The answer: carefully. The same, it seems, applies to scaling.
"If you try and scale too quickly," cautions Noble, "all your processes and way of working gets left behind." Scaling is a people challenge: hiring the right ones, getting them up to speed, building career paths for them, and keeping them around.
It's a challenge that's difficult to anticipate, admits Goward: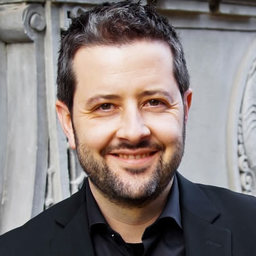 Chris Goward, WiderFunnel:
"In the early days, I knew everyone and had a really solid pulse on the mood, productivity, and challenges. As we've grown, I've had to implement different reporting and communication structures.
The most important thing to never lose sight of when scaling, though, is hiring quality."
1. People
"One of the hardest parts of building an agency is hiring," agrees Talia Wolf of GetUplift: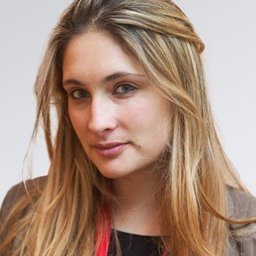 Talia Wolf, GetUplift:
"Not doing the work itself, not even getting good clients—the most challenging part of building and scaling an agency is hiring valuable people.
Skills and techniques can be taught, but passionate, dedicated people are extremely rare to find."
Nor, in most cases, is keeping those people around a financial issue. "It's rarely about the money for people," adds Wolf. "It's mostly about continuous growth and a sense of achievement."
Defining "growth" can take several forms. Wolf has given every team member a niche to own: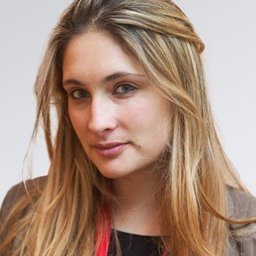 Talia Wolf, GetUplift:
"Their job is to learn, read, experiment, and research the field and test it on their own clients. Then they need to present their findings to the team, and they become the go-to person on the matter for everyone else.
The result: Each team member becomes the in-house expert in their own field; they can review their team member's work; gather reports; and train others within the company, giving people a higher sense of responsibility and purpose."
The sense of purpose, Reynolds learned, may require explicit acknowledgement: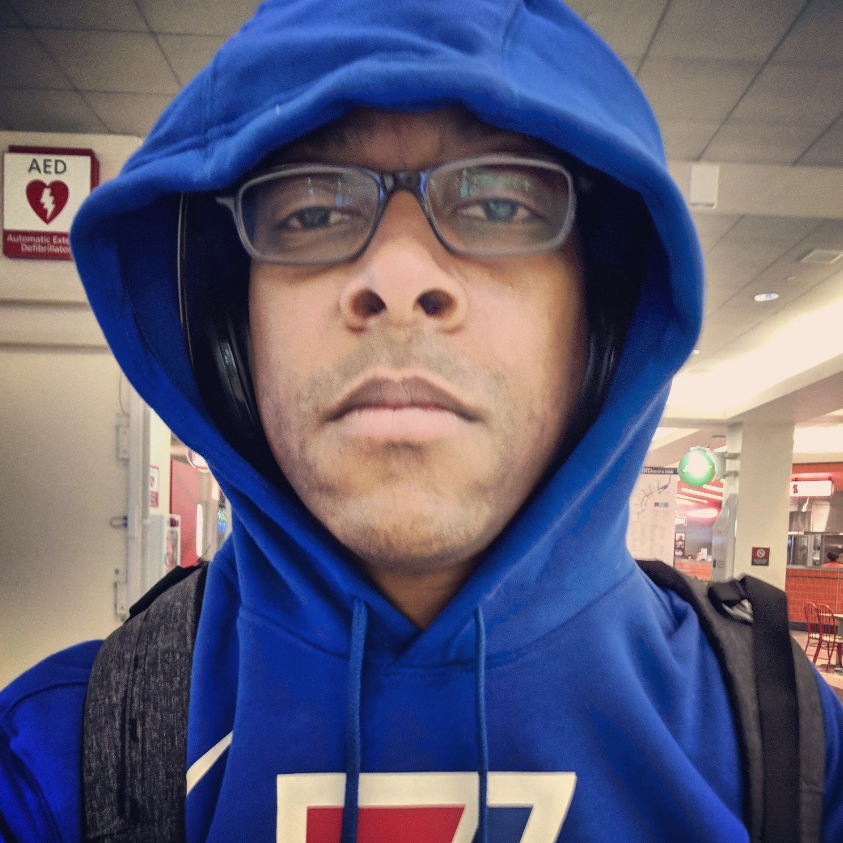 Wil Reynolds, Seer Interactive:
"Giving people titles allows them to track progress in their career—that was a shift that I think helped a lot, maybe not with retention, but I underestimated its importance."
A team of expert analysts may also need development paths outside of management, something Brian Forrester of Workshop Digital discovered: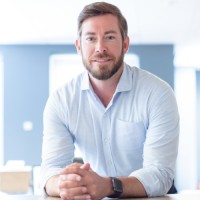 Brian Forrester, Workshop Digital:
"We learned the hard way by promoting team members who weren't ready, not providing good training (for new leaders or teams), and not providing a clear path forward.
I was so busy in the weeds doing the work in the early days, I didn't have time (and perhaps enough experience) to look for natural leaders, provide training, and spell out what the future looks like for team members."
For Forrester, the solution was a process:
Defining paths forward to identify necessary skills for each role.
Using the list of skills to create Individual Development Plans for analysts to move from junior to senior roles.
Adapting those plans to inform hiring and train new employees so they can take on client work as quickly as possible.
A final component, adds Forrester, has helped spot analysts who might excel as managers:
Building management pathways into career advancement for certain team members who are interested—and giving those team members exposure to some of the management concepts early—has been hugely successful.
As Chen details, exceptional managers, in turn, are critical to agency profitability: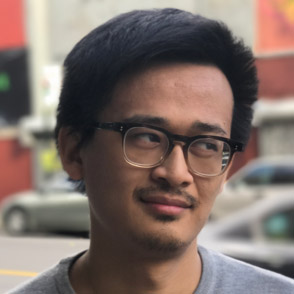 Walter Chen, Animalz:
"Most agencies generate profit based on leverage of labor. The ratio of, e.g., managers to people on the ground could be 1:5 or 1:8. The bigger the spread of the ratio, the more profitable you can be.
The biggest mistake I've seen is trying to push this ratio too far. You try to do too much yourself, and you don't trust the team with enough.
A couple years ago, we hired three people and paid them $100k+ to build this management layer. They were experienced folks who had managed people, built teams, etc. It was a big risk at the time, and it wrecked havoc on our profitability.
But with them, we've scaled revenue by several millions per year and set the stage to scale farther."
2. Processes
Johnathan Dane of KlientBoost built his team's processes by codifying then refining his workflow:
I've made the infrastructure to have a system work before I hand it off.
Then I audit the system over time to make sure it still produces the same or better results.
And yet, notes Sebald, the temptation to scale quickly—often to meet demand—introduces potential problems: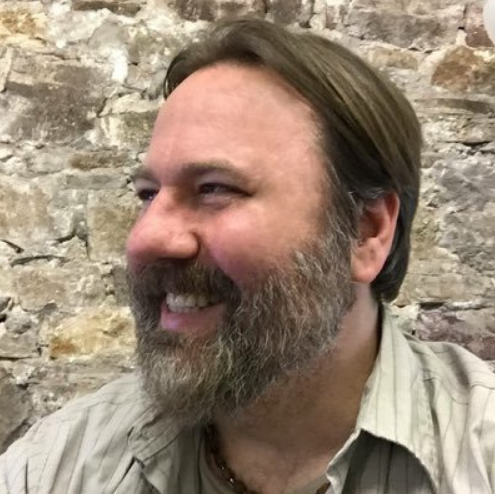 Bill Sebald, Greenlane Marketing:
"Scaling is something I think about constantly. And, it's something I'm not very successful with. But I'm fine with that.
In my field, many agencies try to scale their company by giving clients the same thing. If you are a kitchen that only makes soup, and all your customers only get soup, then you can cut back on creation and training expenses. Thus, you are scaling your output.
You can collect revenue on the 'product' and less on the service hours—things like putting a client on autopilot for PPC, or putting a client into a 'maintenance mode' for SEO.

But I think that scale hits a point of diminishing returns much, much sooner."
Where's the balance? King has experienced both sides—overbearing processes that restricted analysts and the flawed assumption that work would get done the right way without them: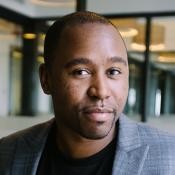 Michael King, iPullRank:
"I worked at five different agencies, and we only had process in one of them. In that one, I felt like process was more of a constraint to creative problem-solving, so I never respected the value of process.
However, since everyone doesn't care to take ownership the way you do, process is everything."
Another challenge? You can't scale people and processes unless you scale financial management, too.
3. Financial acumen
"Before I started working for myself," says Noble, "I understood bits about the financial and tax side of running a business, but flashing forward two years, I know so much more than I did previously."
Financial expertise is something agency founders, Sebald included, wished they had picked up earlier in their careers: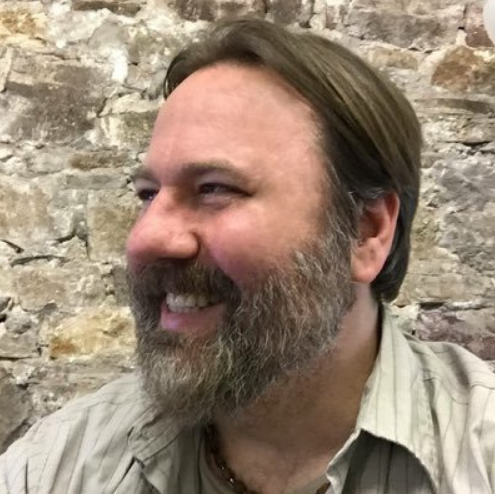 Bill Sebald, Greenlane Marketing:
"It's incredibly valuable to get your head around the legal and tax items before you start focusing on clients. I knew there'd be a learning curve, but didn't realize it was such a steep one. We jumped right into client work, which is already a ton of work.
I would have been better suited choosing a business lawyer and accountant with startup experience and asking for more hand holding. We didn't have a rocky start by any stretch, but we could have had a quicker start."
Good financial management may even slow company growth, as it did for Reynolds: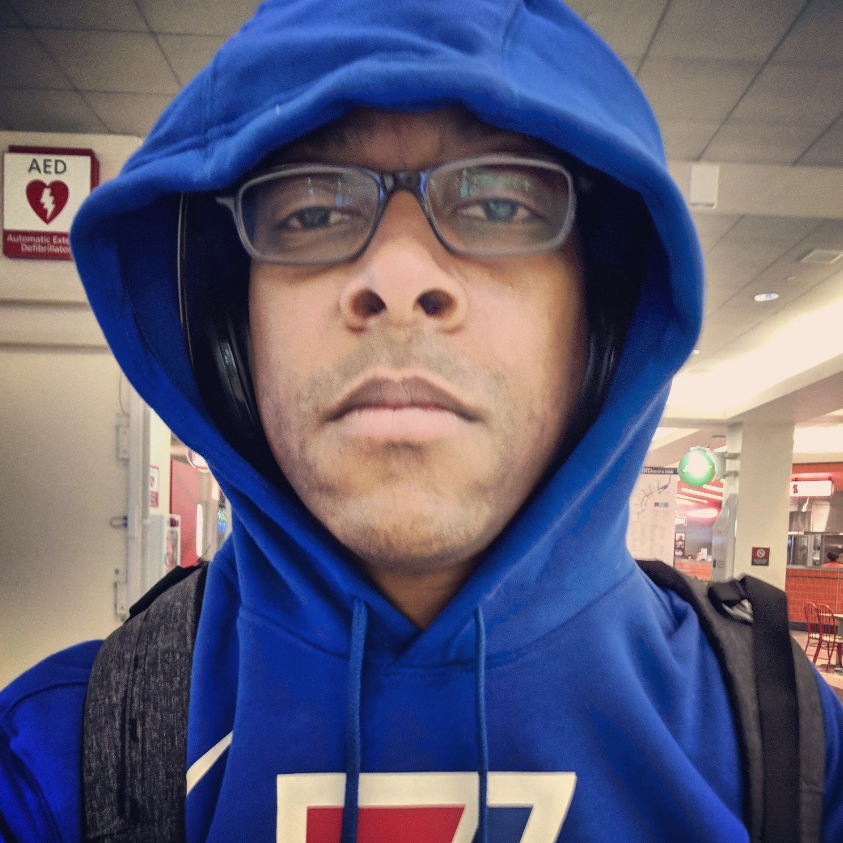 Wil Reynolds, Seer Interactive:
"I turned away a lot of business to keep our team small, so once I decided to start hiring over that 10-person threshold, I knew I had a sustainable business because for two years I was turning away enough business to double my team."
Pavlovich echoed Reynold's caution: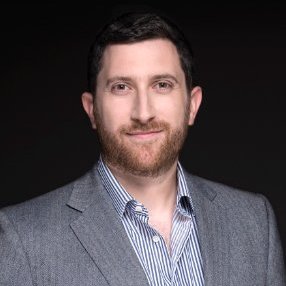 Stephen Pavlovich, Conversion.com:
"It's easy for an agency to scale the team to match today's workload without keeping a close eye on tomorrow. You can come unstuck and find yourself losing money quickly.
Aim to build your business with retainer-based contracts (rather than one-off projects), and use freelance/overflow resources instead of hiring during the 'peaks.'"
The structure that helped Hudgens was a revenue-per-analyst calculation: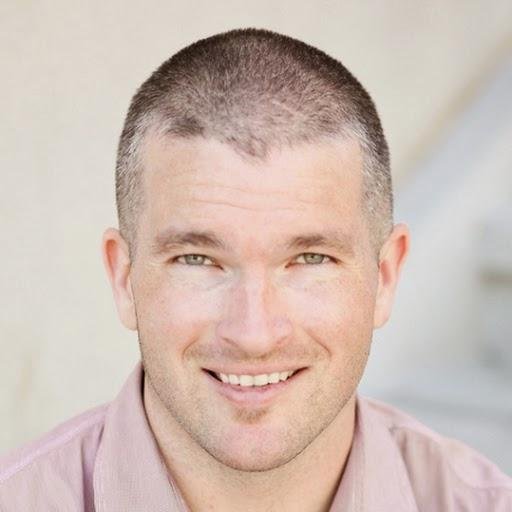 Ross Hudgens, Siege Media:
"I was really profitable the first few years, then had a year where I wasn't because I hadn't thought this through.
I was able to correct for it, but wish I had done more revenue-per-employee type adjustments earlier."
Those calculations can be complex. There are confounders: "The bigger the client, the lower the likelihood that they pay on time," says King.
The temptation to offer a full array of services can similarly undermine stability, King continues: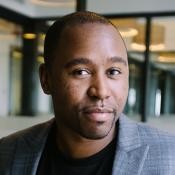 Michael King, iPullRank:
"We, historically, focused on a more comprehensive series of services because I felt as though doing strong SEO required it. However, it required that we hire a FTE person for one project and then try to get more of those projects.
That is far more difficult than limiting yourself to a small series of services with a small set of repeatable processes."
Ultimately, scaling requires greater financial stability—something referrals alone won't bring you.
Marketing an agency that's lived off referrals
"Doing great work for clients has been our single best strategy," says Reynolds. "That builds trust and word of mouth."
The value of referrals isn't news to agency owners—nor are the risks of a live-and-die-by-referrals strategy. As Laja explains:
Referrals are great, but you don't control the inputs or outputs. If there's a slow month due to seasonality or whatever, you can do very little. You can't wait harder for referrals.
Among the other options, what doesn't work? Paid ads, apparently.
"We tried some boosting of our content on Facebook. I'm still not convinced that did too much for us." (Hudgens)
"Ads for clients (haven't really tried to be honest). We've done lots of paid on Facebook for our lead magnets, courses, etc., but not for 'landing clients.'" (Wolf)
To be fair, Dane argues that a half-hearted commitment to campaigns often explains their failure: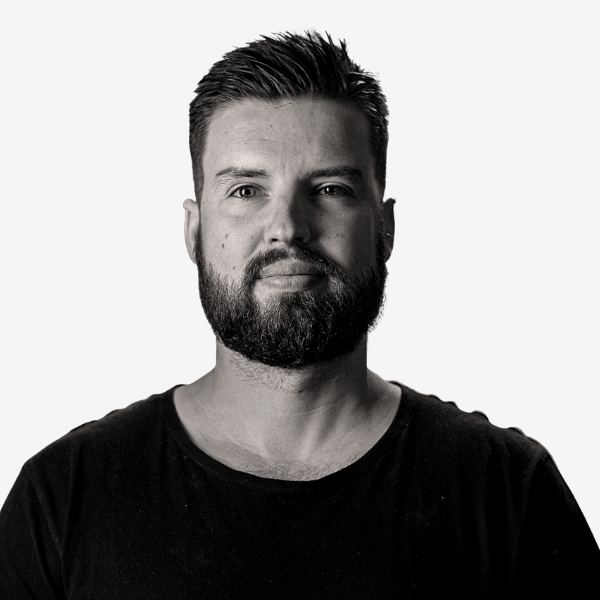 Johnathan Dane, KlientBoost:
"So many agency owners go surface-level deep on referral marketing, content marketing, paid social ads, etc., for themselves and stop when results aren't there.
We decided to compete with agencies that offer SEO/content in that realm that have been at it 10 years more than us, but I wasn't convinced their execution was correct.
Four years later, we have stronger domain authority than them and get over 600 inbound leads per month."
As you go beyond word-of-mouth, says Hudgens, inbound marketing is a natural fit:
In general, you are competing on knowledge in most areas, so by standing out with that you are, by default, showing you are worth hiring.
Laja agrees: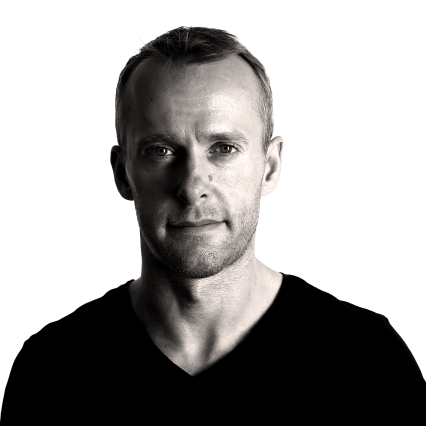 Peep Laja, CXL:
"Agencies are in the business of expertise. You need to demonstrate it, all day every day. Content marketing and social media are ideal for this, yet so few are gung ho about it.

Yes, it's hard. The competition is nuts. You need to stand out, be different, be bold, have a point of view. You need content volume and consistent quality. It's tough. But your business depends on it."
Too often, Chen says, agencies get stuck: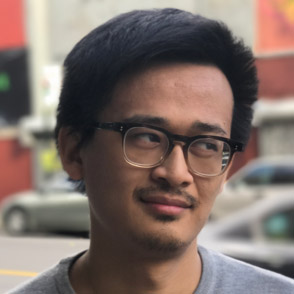 Walter Chen, Animalz:
"I've tended to see agencies follow a growth path that looks like this:
1. The initial clients come from your professional network. You know some people who need help, and you help them.
2. You do good work, and you start getting customers through your professional network and word of mouth. Your successful clients tell other people about you. You bring those folks on as clients.
The problem with #1 and #2 is that they're both based on the agency founder doing sales. I've seen many agencies stall because sales are so dependent on the founder that they don't have time to think longer term about how to set up the agency for growth.
They never get to #3, which is when a third-degree connection or beyond visits your website, talks to you, and then buys your service. That's when the founder can really disconnect from sales and the business can scale.
The best way I've seen for agencies to do #3 is to do content marketing. That's because content marketing for agencies is basically an extension of #1 and #2—telling your success stories in a scalable form of media (i.e. blog post, video, etc.)."
The long-term value of inbound marketing was a common refrain:
"The most effective thing for us has been content creation at the edge of thought leadership for our space and public speaking. We haven't seen much measurable impact from anything else." (King)
"We have two in-house, full-time writers and an outsourced team of writers. We also have an in-house, full-time person running our podcast (another form of content) and an in-house, full-time videographer (another form of content)." (Dane)
"Our business grows mostly from all the content we create, and I'm producing content nonstop." (Wolf)
The strength of inbound campaigns is a perfect fit for CEOs like Ekman, who love that work far more than the traditional wine-and-dine strategy of client acquisition: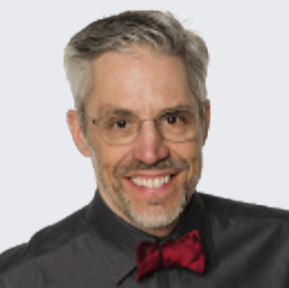 John Ekman, Conversionista:
"To be honest, I wasn't really great at that.
Instead, I focused my efforts on building thought leadership. I spent an insane amount of time pitching myself to conferences, writing blog posts, pitching to journalists, etc.—just to build the image and the idea that I was the top dog.
If you build thought leadership in the category first, you can, more or less, build any business or service on that. But if you try to build the business and the consultancy service first (without the thought leadership), you are going to struggle—getting clients, closing sales, pitching new clients, etc."
Even if speaking isn't a natural fit, contends Pavlovich, that doesn't make it less important:
If you're the founder, you have to be out speaking and networking. That wasn't a natural fit for me, and still makes me uncomfortable, but it's been crucial to our growth.
That's not to say that a single speech will change your agency. "Speaking at events has rarely delivered clients for me," says Wolf.
The benefits, Noble explains, are often downstream: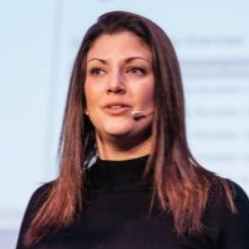 Samantha Noble, Biddable Moments:
"Speaking at conferences and events is by far one of the best ways I have found to promote the agency, although it isn't just about speaking at the event—the networking with other speakers, the organizers, and the attendees is what really matters.
Conference speaking doesn't necessarily drive immediate leads for a company; you tend to find people reach out months later who may have seen you speak."
Of course, once you've put in the effort to win clients, you want to keep them around.
Keeping clients around (so you can step off the treadmill)
"Agencies are hard to run," concedes Pavlovich. "Without wanting to state the obvious, to grow you have to win/retain more clients and lose fewer clients than you did before. At times that can create a relentless treadmill."
The key to keeping clients around? It's not results, says Wolf: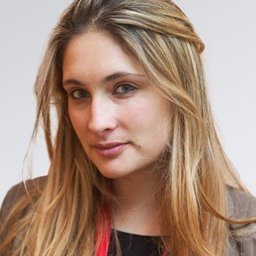 Talia Wolf, GetUplift:
"If you don't know your client, connect with them, and understand their personal desired outcomes, you will lose the client.
I've had cases where I've delivered 10X the results my clients were expecting, but something wasn't working well in the relationship, and it just didn't work out."
Pavlovich agrees:
I used to believe that our work and results would retain business. It does—to a degree—but it's probably less important than your client relationship.
While "building relationships" is a soft skill, there are tactical steps to support it, says Noble:
Picking up the phone rather than emailing is one thing I try and do. You can build a relationship with your clients much easier over the phone or in person than you can on an email.
As Goward notes, hiring good people—not just talented analysts—can go a long way: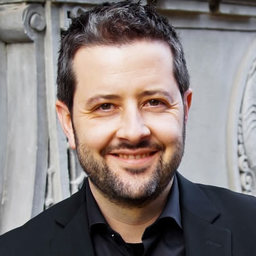 Chris Goward, WiderFunnel:
"As the leader of a services company, your quality of life is determined by the type of people you hire and the type of clients you bring on. We have such a smart, dedicated, friendly, driven, fun team that every day is an interesting adventure.

That's the feedback we hear from our clients, too. They tell us they look forward to their weekly meetings with our team—that it's often their favorite meeting of the week."
It's difficult to incentivize team members to build that rapport, Dane learned:
We gave higher commission percentages to our account managers, hoping that rising and falling with the company revenue would make them more aggressive to want to keep clients—still didn't have the impact we hoped for.
Not every client relationship will work. Indeed, it's easy to fail at the outset. One of Wolf's keys to retaining clients is to "only bring in clients that are a good fit for our service."
Part of "fit" includes a client's ability to execute on recommendations. To help solve for that, King says, analysts at iPullRank now write "Jira tickets and include them in our SEO site audits. That way, we cut down on the time it takes to get into the dev queue."
It helps solve a problem that Hudgens has seen derail his agreements: "The thing that has hurt us has been saying yes to work we couldn't properly fulfill."
In rare instances, Hudgens adds, they've given refunds or extra time and attention—a salve to retain clients while an agency improves client fit or strengthens existing relationships.
Conclusion
There's a final thread that's gone unmentioned, though it was implicit in so many responses: humility.
When I asked, "Compared to when you started your agency, which of your skill(s) have improved the most?", the answers had a constant—there was so much room to improve:
"Financial acumen went way up, but I still suck at it :)" (Reynolds)
"Definitely management. I still feel like a beginner, but I also look back on some of the mistakes I made, or things I didn't know to do in the early days and cringe. I hope to look back on today some day and cringe, too, because I have improved so much from where I am now." (Critchlow)
"Leadership. Hands-down. But I'll still be learning that for the rest of my life." (Sebald)
"Self-awareness. I now know more than ever that I still have a lot to learn in all areas." (Goward)
"I understand that the things that motivate me aren't necessarily what motivates my team, and the whole thing is to identify what motivates them and leverage that to help them improve their performance. However, I still feel like there's a lot for me to continue to learn in that area." (King)
For successful agency owners, humility sparks motivation, even though there are few quick fixes to look forward to: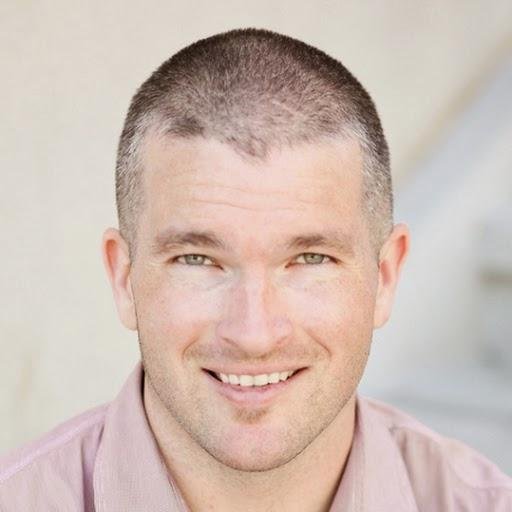 Ross Hudgens, Siege Media:
"Overall I think everything slowly levels up as you get more experience—'game reps.' We've learned how to hire, how to fire, how to do sales, etc.
It's the 1% improvement every day over seven years that allows you to get to the next place."
If that sounds exhausting, it is. "You don't ever switch off," says Noble, "You are constantly working!"
"Running your own business means you're working 24/7," confirms Wolf. "You sleep, eat, walk, and talk work—especially when you have employees and you're paying monthly salaries. The stress is 10X stronger, and every dollar matters."
But then again, Wolf offers, "I can't even imagine going back to working for someone."