Eric Ries once described the minimum viable product (MVP) as a version of a new product that allows a team to collect the maximum amount of validated learning about customers with the least effort:
Instead of spending years perfecting our technology, we build a minimum viable product, an early product that is terrible, full of bugs, and crash-your-computer-yes-really stability problems. Then we ship it to customers way before it's ready. And we charge money for it.
The reasoning behind releasing an MVP is simple: The longer companies wait to release it—and the more money they spend building it—the riskier their product becomes.
An MVP released at the right time that's had just enough money spent on it will also reduce a company's return-on-risk and help with cash flow down the line.
For this article, we asked 14 SaaS CEOs a simple question: "How much did you spend on your MVP before you had your first dollar of revenue?"
The answers ranged from $0 to $1 million. Let's take a look at who spent what.
1. Rejoiner spent $0 on their MVP.
Rejoiner, an email platform for ecommerce sites, began as a side project. Mike Arsenault and his two co-founders—all with technical backgrounds—built their MVP while working full time for other SaaS companies.
"We didn't spend any real cash prior to getting our first paying customer," recounts Arsenault. "I'll actually never forget it. It was Govacuum.com, and they paid us $199 per month."
"We also got lucky and qualified for some startup benefits with companies like Rackspace, who covered our infrastructure costs for the first year," continues Arsenault.
"We did spend a lot of nights and weekends over the course of six months getting the first version of the product working, so there was definitely an opportunity cost there."
Running comparative calculations, Arsenault figures that "two senior engineers plus a product manager/marketer for 40 hours per month, times 6 months, would be 720 hours to get to our MVP. At $150 per hour, that's a little over $100K we would have had to invest if we had outsourced."
Presently, Rejoiner serves about 150 direct-to-consumer brands, including well-known companies like Hydroflask and Titleist. Their typical client spends between $2k and $5k per month.
2. Envoy spent $0 on their MVP.
Envoy builds "workplace experience products," including a visitor management tool for iPad-based check-in, and delivery management to organize the onslaught of personal packages coming into the office.
An engineer by training, Founder and CEO Larry Gadea built the MVP of Envoy's first product, Visitors, by himself using only free versions of software. "I was fortunate that the first product I built proved to be successful," Gadea concedes.
The MVP took around four months to build, during which time the company earned no revenue. Gadea leveraged his connections in Silicon Valley to seed viral distribution of the product, which, in turn, generated the revenue to hire engineers and scale the company.
Today, more than 100,000 people use Envoy's Visitors product at over 13,000 workplaces in 72 countries.
3. Qualified.io spent $1k on their MVP.
Qualified.io is a SaaS tool that companies can use to assess engineers before they hire them.
It's now used by companies like Apple, Vimeo, and GE in their recruitment processes. The company's CEO, Nathan Doctor, says Qualified.io's MVP was built over a single weekend. It cost less than $1k to build, and they released it in 2016.
Doctor says the company had its first customer on the Monday after their MVP was released. They then spent the first year qualifying the product and testing out their revenue model.
Their growth since their MVP release in 2016? Qualified.io now has 350+ customers who spend between $6k to $17k a year to use their software, depending on the size of the company. A $1k MVP built over a weekend now brings in $2.5 million in revenue a year.
4. Socio spent $9k on their MVP.
Socio is an event-management platform that helps companies launch custom apps for their events.
Now, companies like Google, Microsoft, and ICAO are among Socio's growing base of 400+ customers. The company's co-founder and CEO, Yarkin Sakucoglu, says Socio's MVP was built for just $9k.
Sakucoglu says he got Socio's first 10 customers by cold emailing event planners he found on LinkedIn. He searched and pitched planners who worked at companies with 500+ people and closed $200k himself before he made his first sales hire.
And what about Socio's numbers after its $9k MVP? With a growth rate of 225%, Socio is now making $133k+ in monthly revenue.
5. Vested Technology spent $17k on their MVP.
Vested Technology is a recruiting-automation platform that works alongside teams to identify, engage, and hire passive candidates.

Prior to his role at Vested Technology, co-founder and CEO Akash Srivastava worked on Wall Street. He spent $17k to launch Vested Technology's MVP.
With just 30 customers, the SaaS product is now pulling in $36k a month, and each customer has an average revenue of $1,200.
6. Justcall.io spent $20k on their MVP.
Justcall is a cloud phone system that sales teams can use to make calls using local numbers.
Justcall's Founder and CEO, Guarav Sharma, is a chemical engineer by trade who just happens to love writing code. He already had two exits before he created Justcall, selling his last business to The New York Times.
His latest company was launched on Product Hunt at the end of 2016. They landed their first customer the following March. Sharma says the first line of Justcall's code was written about four months before the MVP, which was launched for roughly $20k.
Now, the fully bootstrapped company is turning 60% of its demos into paid customers and hitting $2.5 million in revenue a year.
7. Pixlee spent $40k on their MVP.
Pixlee is a visual-marketing platform that helps companies connect with influencers.
Co-founder and CEO Kyle Wong, who was featured on Forbes' 30 Under 30 List, says the company's MVP was built using "sweat equity." It was launched in 2014 for $40–50k, and Wong says that he and his co-founders paid themselves only minimal stipends in the beginning.
Now, 500+ brands use Pixlee, and the company pulls in monthly revenue figures of $1.5 million. They've spurred growth, in part, by charging for usage—not seats.
8. Wigzo spent $80k on their MVP.
Wigzo is an AI cloud automation tool that ecommerce merchants can use for personalization, analytics, and advertising.
The company started coding the first version of their MVP in August 2014, which cost Wigzo $80k. For seven months, they didn't have a single customer; the company brought in their first dollar of revenue in March 2015.
Since their launch, the company has focused on two core audiences: Small businesses earning between $2 million and $20 million in revenue, and enterprise customers earning more than $20 million.
Wigzo's customer payback period is on the higher end of the scale (18 months), and each customer costs $7k to acquire, due mainly to the company's focus on acquiring enterprise customers.
Wigzo's CEO, Mohd Umair, says that since their launch just over four years ago, the SaaS now has more than 600 customers and is making $240k in revenue a month.
9. Hotjar spent $140k on their MVP.
Hotjar is a suite of tools that offer "behavior analytics" on site users—mouse tracking, scroll tracking, etc.
CEO David Darmanin shared a breakdown of costs during the company's first year, when it rolled out a public beta. Most of the money went to employee wages and, to a lesser extent, advertising:

Since Hotjar released that beta in late 2014, the Malta-based company has grown: It now has nearly 100 team members and is used by over 350,000 organizations in 184 countries.
In addition to a freemium version, its paid tiers range from $29 to $589 per month, based on the number of pageviews tracked per day.
10. CXL Institute spent $200k on their MVP.
CXL Institute offers online training for digital marketers from top industry practitioners.
"CXL started as just a blog—and just me—in 2011," recounts CEO Peep Laja. "That same year, I started a web development and CRO-focused design agency. In 2013, we stopped doing all web development work and focused 100% on conversion optimization."
With the company already in the business of expertise, building a training platform was a logical next step to scale revenue. In early 2016, Laja put together a new team, and the CXL Institute MVP launched in May 2016. "I think my cost—office, salaries, and everything else—was about $40,000 or $50,000 a month."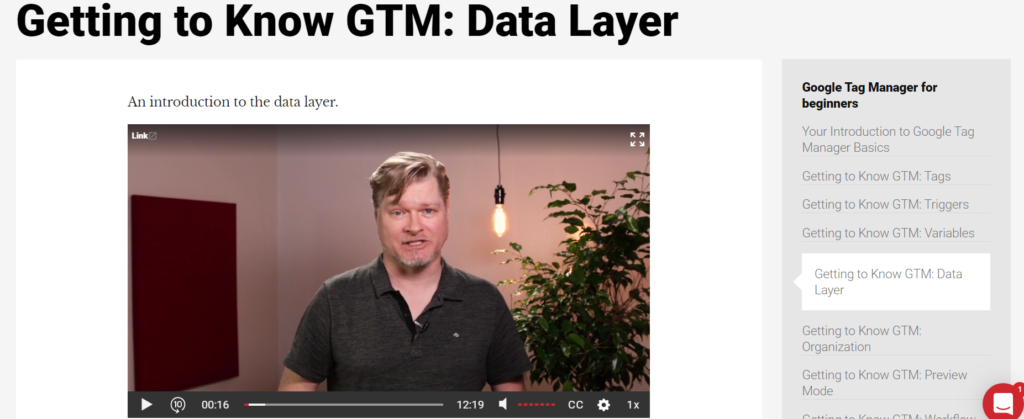 "The start was rough, and we almost went out of business," notes Laja. "We made only about $25,000 in the first month." The revenue kept dropping each month after that, for four months in a row. "One month before running out of money—we're bootstrapped and were using agency profits—we managed to turn the sinking ship around with constant user research and nimble action."
By 2017, CXL Institute was profitable but unstable—monthly income levels varied by as much as 2x. The following year was more predictable, with about $1.4 million in revenue, and, this year, the company is approaching $2 million in annual sales.
(Laja currently has another product, Wynter, in beta. So far, he estimates that they've spent about $65k on the MVP.)
11. Ambit spent $250k on their MVP.
Ambit provides companies with conversational chatbots, which they refer to as "digital employees."
The product was developed three years ago by CEO John Comrie, and Ambit's MVP was built at the end of 2016 for $250k. Comrie said the main cost behind the MVP was developer talent; the founder's time was also factored into the cost.
The product morphed from a coaching bot to the platform offering it is today. The reason for the pivot? Ambit decided that the bot space was too constrained, so they opted for a platform-based product instead.
Now, the product serves 18 customers, each of which cost $50k to bring on board. However, Ambit's monthly revenue numbers are now $250k, matching the cost of their MVP.
12. UberFlip spent $300k on their MVP.
Uberflip is a "content-experience platform" to help companies create content for every stage of the buyer's journey.
When the company morphed an earlier product and built Uberflip's MVP in 2011, it cost them $300k, with no capital—and a lot of sweat equity.
The company started bringing in revenue in 2012. CMO Randy Frisch says Uberflip was initially selling to content-marketing managers. The company later changed its focus to sell a "content experience" to higher-level marketers instead.
Fast forward to 2019, and the company has raised $32 million in capital, with monthly revenue numbers of $1.3 million from 500+ customers.
13. Rallyware spent $500k on their MVP.
Rallyware is a performance-enablement platform that embeds workforce training in daily workflows.
The company wrote its first line of code for their MVP at the end of 2012. By the time it launched, the investment had risen to $500k. Rallyware CEO George Elfond says the company hit $3 million in annual revenue in 2018, and they're on track to double that this year, with a customer base of just 50.
Elfond anticipates that, next year, the company's annual revenue will crack $12 million. Oh, and they wouldn't sell to Salesforce for $10 million.
14. Loop Email spent $1 million on their MVP.
Loop Email offers to "transform your email into a powerful business hub."
Before the company earned their first $1 of revenue, they had spent $1 million building their MVP. Despite raising $5 million to date, the company's CEO, Bostjan Bregar, says the company is burning $130k a month.
At the time of my interview with Bregar in July, the company was making $40k a month, with a customer base of 100.
Conclusion
When it comes to MVPs, there is no one way.
Spending more isn't always better. Qualified.io built their MVP in a weekend for under $1k, and now they're earning more than the company that spent $1 million.
Wherever you're starting, success or failure hinges on something other than your MVP budget.