What do Amazon's Jeff Bezos and Costco's Jim Sinegal from Costco have in common? They both have a history of focusing on the lifetime value of a customer rather than chasing short-term profits. And their success speaks for itself.
If you want to be a leader in customer loyalty and grow your business for the long term, Customer Value Optimization is key. Easy? No. Essential? Yes.
How does "Customer Value Optimization" change your approach?
Inside an organization there are only cost centers. The only profit center is the customer whose check has not bounced.

Peter F. Drucker
Customer Value Optimization (CVO) is a process to create a great customer journey and maximize the ROI for all marketing activities. It focuses on optimization throughout the customer lifecycle to improve brand and loyalty—and create customers for life.
A typical ecommerce growth formula looks like this:

T x CR x AOV = G
Meaning:

T = Traffic
CR = Conversion Rate
AOV = Average Order Value
G = Growth
While the formula can be incredibly helpful as a baseline for optimization, many companies make the mistake of pinning long-term business growth on increasing the T. But an increase in traffic doesn't necessarily mean an increase in sales, profits, or customer loyalty.
Because customer behavior changes over time, ecommerce companies need to understand that customers—and their data—aren't static. Creating lifetime customers demands that companies keep pace.
Multiple studies confirm that increasing customer loyalty by as little as 5% can increase profits by anywhere from 25 to 95%. Customers who've had a very good experience are 3.5x more likely to repurchase and 5x more likely to recommend the company to friends and relatives (than if they've had a poor experience).
Focusing on the entire customer journey—not just acquisition—and improving each step along the way ensures that customers continue to buy from you, now and in the future. It also requires tweaking the traditional growth formula.
So how do you calculate customer value?
Customer Value Optimization improves on the traditional formula by taking into account Jay Abraham's three pillars for growth:
Increase the number of clients;
Increase the average transaction per customer;
Get each customer to buy from you more often.
(Peep has written about this before, too.)
Turning those pillars into a formula looks like this:
C x CLV/CAC = G
Meaning:

C = Customers (traffic x conversion rate)
CLV = Customer revenue – (CAC + cost of serving that customer)
CAC = Customer Acquisition Cost
G = Growth
The formula weans businesses from an obsession with traffic and instead focuses on increasing customers that generate the most revenue with the lowest acquisition and maintenance costs.
Not many are doing it. When we surveyed 450 professionals last year, our study revealed that 65% invest at least 70% of their budget on acquisition, and that NPS, CLV, and retention are among the least-monitored KPIs.
Customer Acquisition and Customer Acquisition Cost are certainly important, but not at the expense of Customer Lifetime Value. And customer acquisition is getting only more expensive.
A recent study showed that the cost of customer acquisition has increased by over 50% in the past five years, and acquiring a new customer is now five times more expensive than retaining an existing one.
So how can you work to improve all three variables in the C x CLV/CAC = G formula?
A methodology for Customer Value Optimization
If it were simple, everyone would do it. Our methodology for Customer Value Optimization takes time and buy-in.
You won't be able to solve everything at once, but focus on the steps where you know you're underperforming the most. You may already have the data or persona research, for example, but just haven't put it to work yet.
Getting a small win or two could earn you the support and resources for executing on the process from start to finish.
1. Change the way your company defines "success."
Every company has its own ways of measuring "success." The key is not to get bogged down by short-term metrics at the expense of long-term growth.
Your revenue might look fantastic in P&L, but if you don't heed customer feedback (qualitative data) or customer retention KPIs (quantitative data), you might be in for a rude awakening in several months' time.
Customer value is not a marketing KPI but a company-wide measure of success. The first step to understand customer value is pinpointing the impact of customer retention and stressing the importance to your company's employees (via a workshop, for instance).
2. Monitor CLV and the KPIs that affect it.
Customer Lifetime Value is first and foremost, influenced by factors that are your KPIs:
RFM distribution;
Margin;
Customer Experience (Product reviews, Net Promoter Score, Customer Effort Score, etc.);
Customer retention rate;
New customer stickiness.
RFM distribution
Get in the habit of segmenting customers to find out who your most valuable customers are and how their needs change over time.This allows you to target specific clusters of customers based on behavior—and thus generate higher rates of response, increased loyalty, and better customer lifetime value.
For example, based on the Average Days between Transactions (ADBT) and the customer distribution for Recency, Frequency, and Monetary values, you can segment customers into RFM groups.
Soulmates. Your most frequent buyer with the highest number of orders and highest value. Soulmates are the smallest but most profitable group.
Flirting. For example, customers who have placed more than three high-value orders.
About to dump you. In general, customers who placed their last order more than half a year ago (depending on your industry).
Breakups. Customers who are no longer active.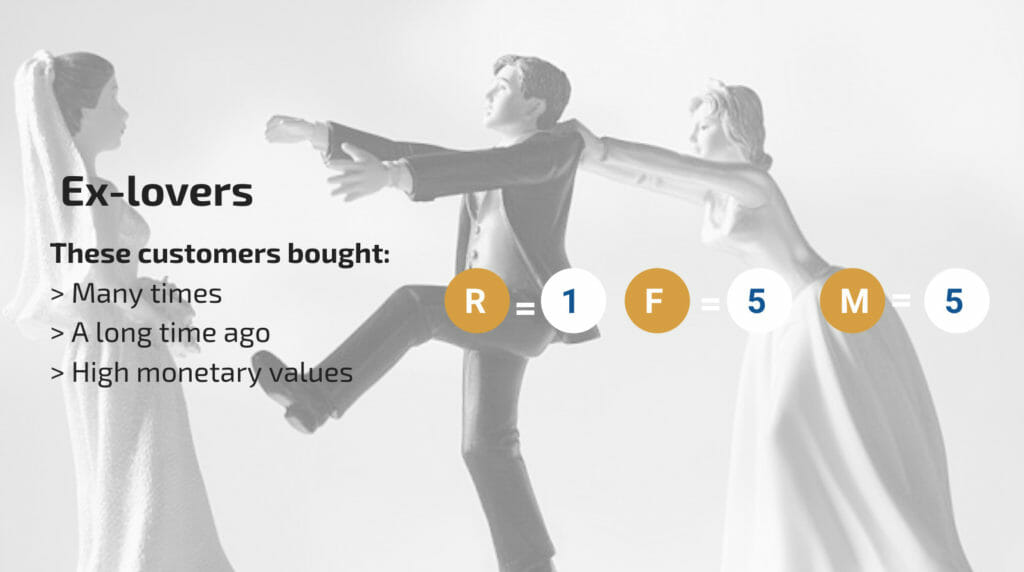 Margin
Furthermore, RFM analysis reveals customer anomalies that highlight the most important groups of customers (after taking CAC and margin into account).
The Pareto Principle, applied to profitability, suggests that, on average, 20% of repeat customers bring in 80% of the margin.
Customer experience
The customer "experience" is said to be pretty hard to measure; however, some KPIs can provide clarity:
Product reviews. Note good and bad feedback you receive from product reviews.
Net Promoter Score (NPS). If you trigger an NPS survey pre- and post-delivery, you'll detect where your customers are satisfied (or not) with your product or service. (Know the limits of NPS, however.)
Customer effort score. How hard is it for a customer to use the product, find information, or solve a problem? The customer effort score tells you this.
Resolution rate. How effectively does your support team resolve customer problems? Are most of your customers happy with the support you provide? Is there room for improvement?
Product return. A high product return rate might mean an issue with your products or that you've done a poor job explaining your product or service.
Customer retention rate
Calculating your retention rate periodically helps you understand whether you're nurturing your customers effectively or targeting the right people in your campaigns.
New Customers stickiness
A deep dive into your email marketing campaigns can uncover which campaigns brought you repeat customers versus one-time purchases. It's an essential report for customer acquisition that every ecommerce company should monitor.
3. Conduct qualitative research for each RFM group.
Once you have RFM groups, you'll better understand the distribution of your customers. However, it may be unclear why some customers are more valuable than others.
This is where qualitative research comes in—to reveal the reasons and barriers related to buying via customer surveys and interviews.
For each RFM group, ask a set of questions, starting with demographics, reasons to buy, NPS, barriers, reasons for not returning, and other custom questions based on the business case and goals.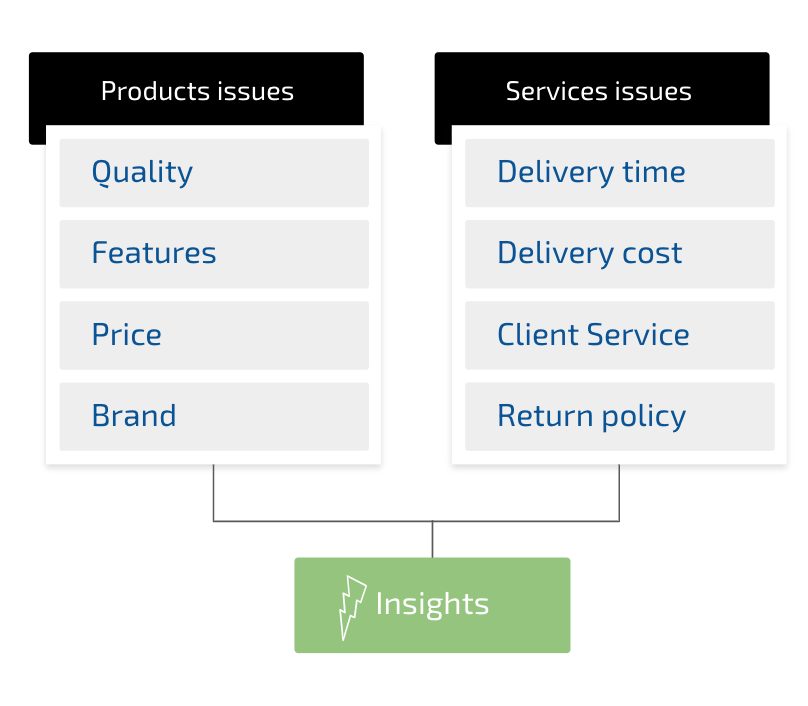 You can send the surveys via email; however, for smaller RFM groups, you can opt for live interviews (in person, phone, Zoom, etc.). Keep NPS ratings separate from all other questions.

4. Find customer anomalies in quantitative data.
Now it's time to look at other parts of the story to spot gaps and anomalies.
Anomalies give you hints about what differentiates a certain group from others and allows you to discover toxic brands or categories, cities with loyal customers, and so on.
Are your best customers located in a certain geographic area? Are they primarily in an industry you've neglected to market to?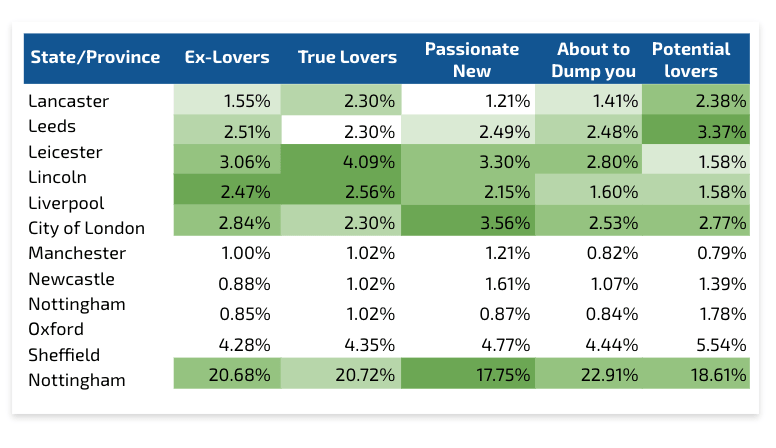 5. Define your Ideal Customer Profile (ICP) via RFM segmentation and analysis.
Following the introduction of RFM and the discovery of your best customers, identify your Ideal Customer Profile (ICP) by mixing the quantitative and qualitative data you've gathered alongside buying patterns from the RFM analysis.
When crafting your ICP, take the following into consideration:
Who they are (location, gender, age);
When the buy (buying habits);
What they buy (product assortment anomalies);
What keeps them coming back (reasons and barriers);
What they need further (qualitative research).
This process reveals areas of opportunity for optimization:
Better ad targeting and lower CACs by focusing on specific product and brand recommendations or in specific regions for a certain RFM customer.
Better assortment and merchandising based on what RFM groups are buying and optimized inventory (reduce stock on less-popular products).
Better customer service by providing priority support, better response rates, or tailor-made return programs to customers who matter most.
6. Optimize customer journey mapping.
At this point in the process, you can finally look at your holistic business and marketing goals and analyze your customer journey by mapping the touchpoints (as they are right now) and every interaction that a customer has with your business.
You'll be able to determine what works and what needs improvement.
7. Developing the retention strategy
Once you map all the touchpoints and characteristics, it's time to create the ideal customer journey based on your research.
We apply the ideal customer findings across the entire journey to create an infinite loop that drives conversions and supports repeat orders, almost on autopilot.
You can so do by:
Providing better customer service for the best customers;
Acquiring more customers like the ICP (custom and lookalike audiences);
Creating a better product assortment;
Building better nurturing campaigns (email, ads, SMS, website personalization).
Now, let's pair specific improvements with phases in the customer lifecycle.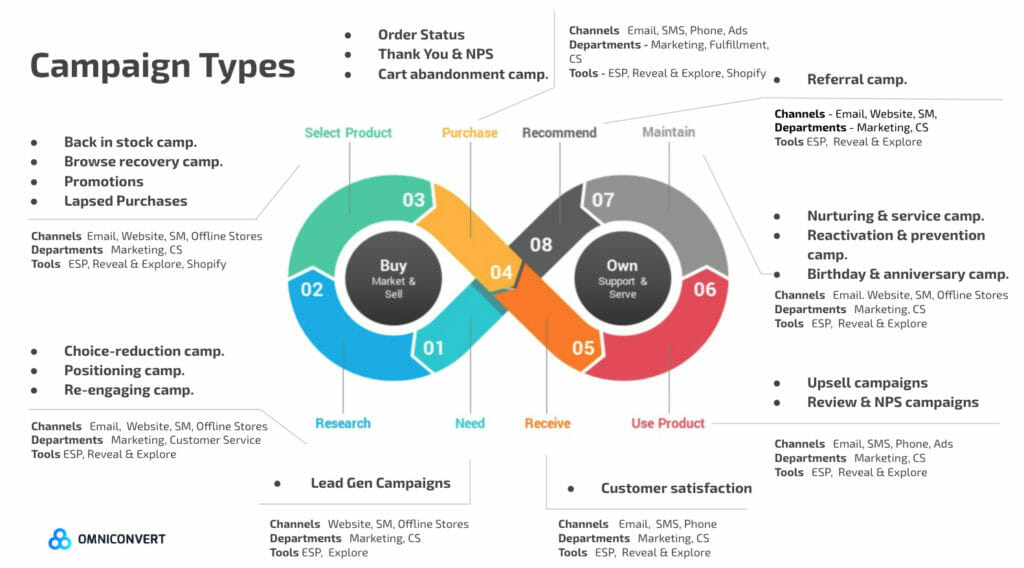 The Need phase
This phase—the start of the customer journey—covers your general marketing efforts. You generate "need" by focusing on lead gen campaigns.
Think Google Ads, social media, and even the copy on your website. Is it clear to potential customers why your products or services meet their needs?
The Research phase
The stage is all about narrowing your focus and includes campaigns designed specifically to help with positioning and reengagement. How can you help those with a need discover the right solution from your products and services?
Use your email list and social media channels to highlight specific products based on your ICP.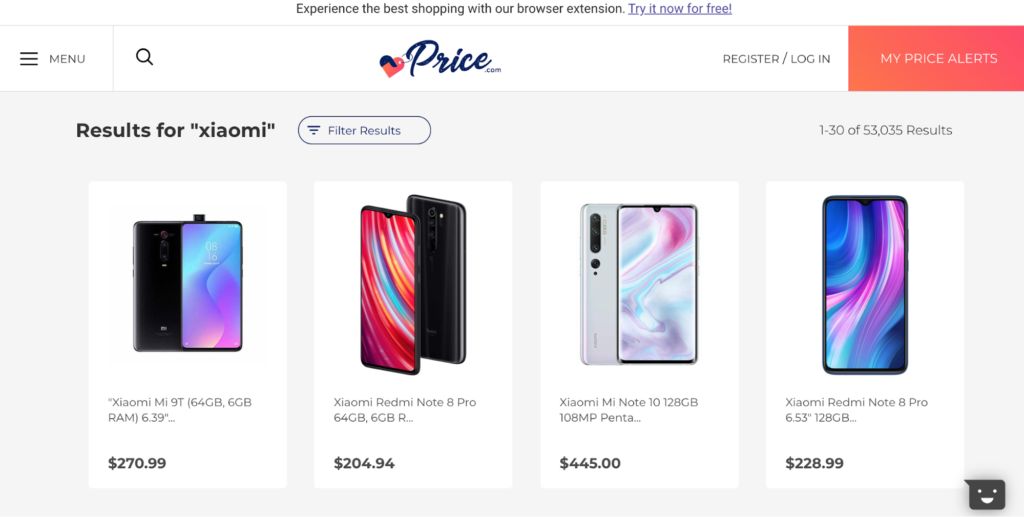 The Select Product phase
The goal is to create campaigns to move a potential customer closer toward a purchase. Use back-in-stock campaigns, browse recovery, and promotions to encourage a sale.
For example, sending an email to your list when a popular item is back in stock or emailing a promotion for a specific product on sale.
Here's how to optimize your out of stock product pages.
The Purchase phase
This phase covers the order status, "thank you" page, NPS insights, and plays a role in future cart abandonment campaigns. Here you'll want your marketing, fulfillment, and customer service departments aligned so that purchases happen without friction.
Here are a few ways to add value to your "thank you" page.

The Receive phase
What happens after a product is purchased? During this phase, the focus should be on customer satisfaction. Are there clear next steps via email after a purchase? Do you have an automated email sequence creating further excitement around what they just purchased?
Consider how your email, SMS, and phone channels can improve customer service. Here's eight ways to measure customer satisfaction.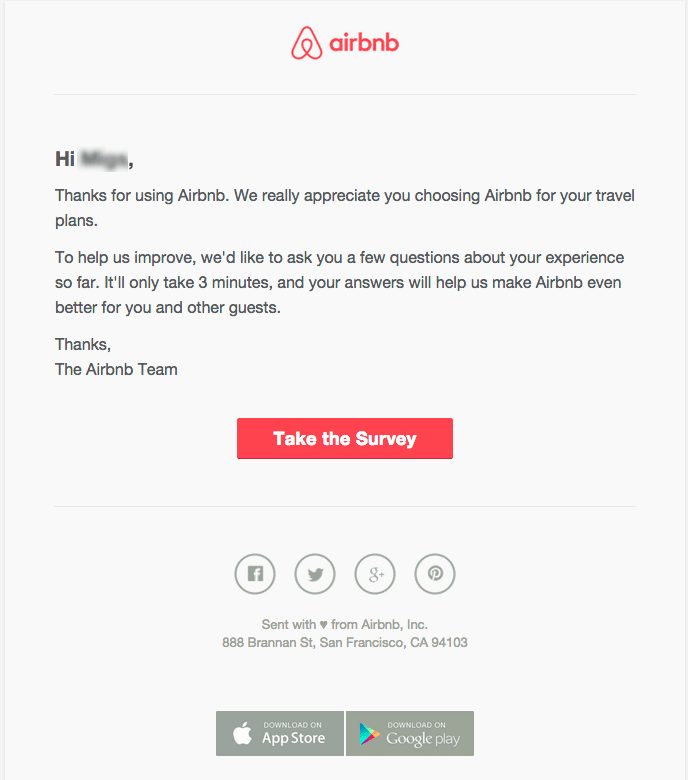 The Use Product phase
In this phase, focus on upsell campaigns and review your current educational materials. Again, consider how you use email, SMS, phone, and even your ads.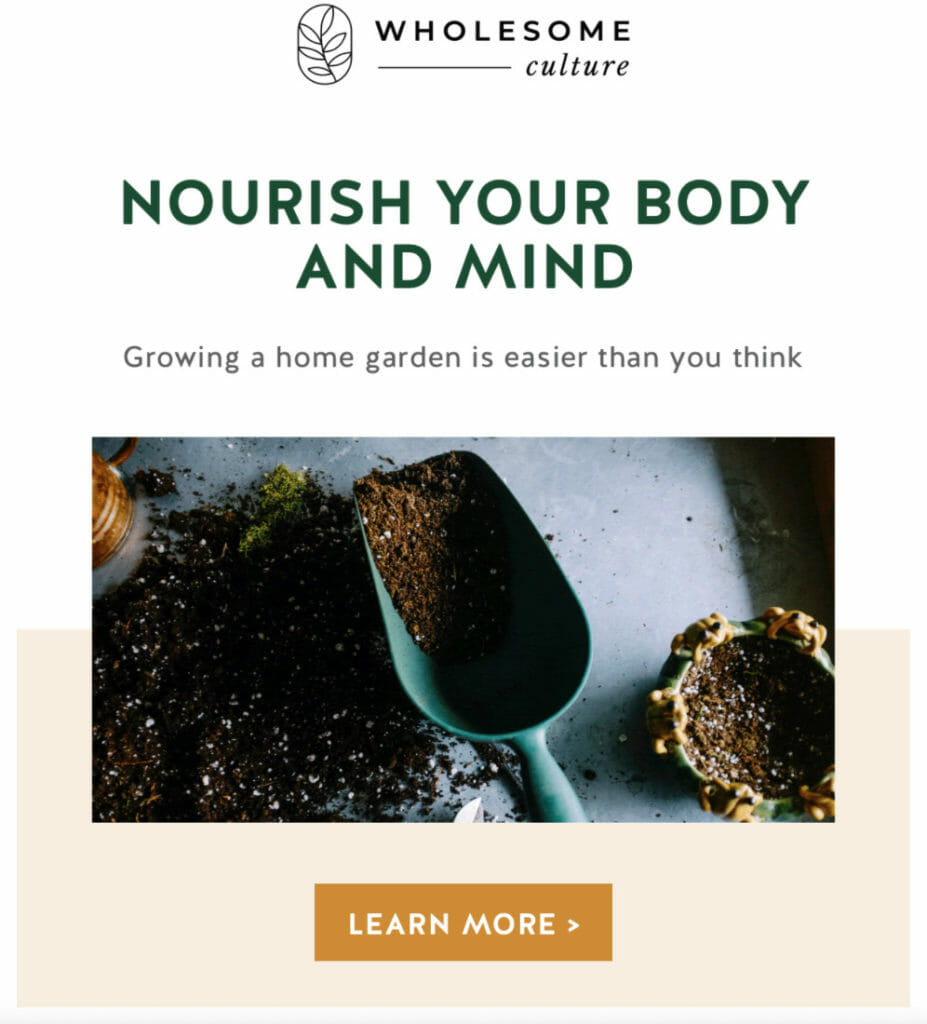 The Maintenance phase
Customer retention is the focus of this phase—your goal is to keep current customers happy and engaged. A well-timed reengagement campaign or loyal customer discount can work well here.

Think "birthday" or "anniversary" style campaigns.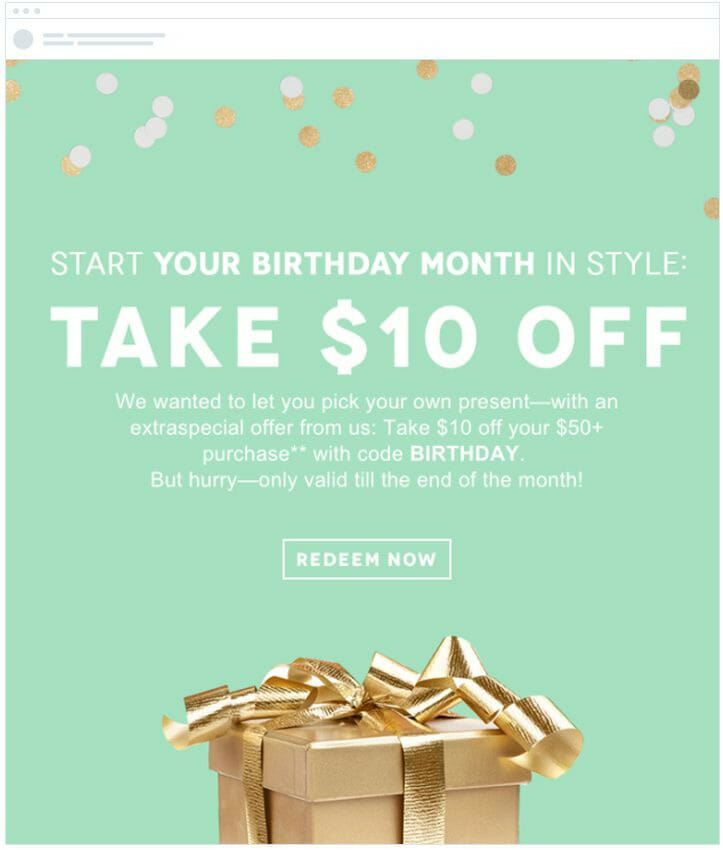 The Referral phase
Referral campaigns can help you evaluate the interest of your customers and their willingness to spread the word about your products and brand.
Making it easy for happy customers to share with their friends and family is an effective way to increase sales with little additional effort.
While you'll need to test to see which type of referral structure works best for your margins, effective referral campaigns can be a great way to both increase current customer loyalty and drive new business. Here's a crash course on how to get the most from referral marketing.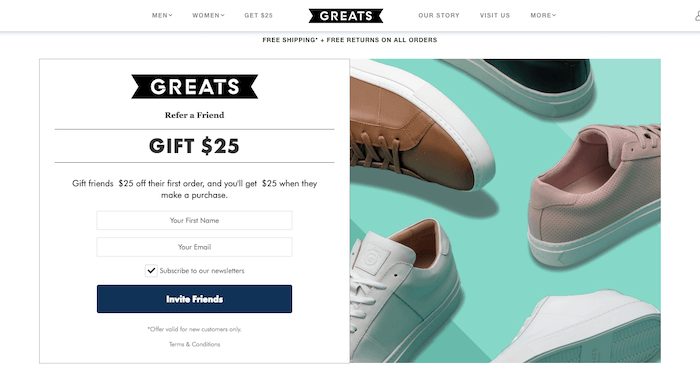 The multitude of phases means (no surprise) that Customer Value Optimization isn't a one-and-done process.
8. Ongoing optimization
Even when you reach the end of the Customer Value Optimization journey, your work isn't done. CVO is an evergreen process.
The following points are the next steps to consider for long-term growth:
Continuous cohort A/B testing;
Loyalty programs;
Referral programs;
Customer acquisition;
Email orchestration;
Website experimentation.
Tailored offerings, if sufficiently granular, transition your campaigns from segmented to personalized.
9. Orchestrate ongoing personalization campaigns across all channels.
Ongoing personalization keeps the customer engaged not only on the website but in other mediums, like social media, email, and SMS.
The more valuable the customer, the more you'll want to ramp up personalization efforts. Make sure you consider the RFM groups to segment your customers every time you perform personalization.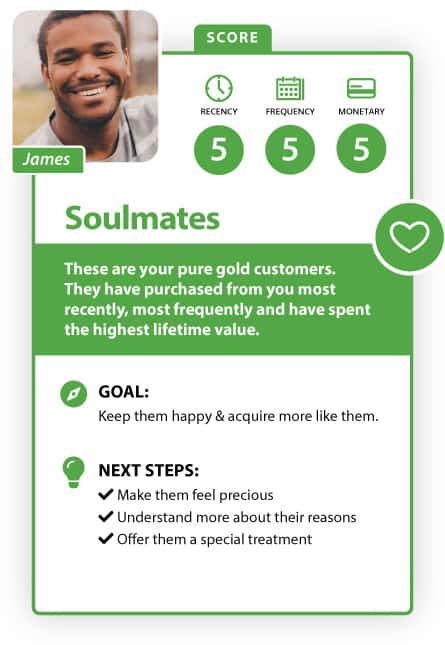 For example, a valuable True Lover customer:
Receives access to a new range of products earlier than the rest;
Is gifted with limited-edition products catered to their taste;
Is invited to special events.
While personalization is not a "magic bullet," it goes a long way toward showing your most valuable customers why you deserve their business.
Conclusion
Customer Value Optimization is a never-ending process for many businesses. While daunting in scope, it's a far more effective approach than just increasing your ad spend. More traffic does not guarantee growth.
A comprehensive Customer Value Optimization program requires your company's full attention, but with the right tools and people, you'll unearth the qualitative and quantitative data you need and action on it.