The best kind of visitor is the one looking to buy. She knows what she wants and has a credit card in her hand. Now it's your job to seal the deal.
If you're dealing with a motivated customer, you just need to make taking action easy and present a competitive and compelling offer – and answer the magic questions.
What are magic questions?
Magic questions are the most important questions that prospects wants answers to. If you sell packaged vacations to the Caribbean, the magic questions might be:
Does the price include airfare?
Are the sheets on the bed soft?
What activities can I do over there?
Does the all-inclusive fee include drinks?
How will I get from the airport to the resort?
How old will the people be there? Will I fit in?
Is it dangerous?
If they're shopping for clothes, the questions might be
Does it fit me?
What's the return policy like?
Is there free shipping?
How would I look in it?
Will my spouse like it?
What's it made of?
Whenever people are about to buy something they haven't bought before, they have fear. The higher the cost of the product, the bigger the fear – as the price tag is also the cost of a potential mistake. Magic questions are the questions that help people decide that this is really what they're looking for and help them reassure themselves it's not going to be a mistake.
Figure out your magic questions
Nobody can tell you what the magic questions are for your business or product – you need to figure this out by observing your target customers in action and talking to them.
Observe your customers in their natural habitat
Let's say you run an ecommerce site selling trendy clothes to hip grandmas. Your goal is to boost conversions. Where do you start?
You arrange to go their house / work / etc (wherever they normally shop for clothes) and have them use your site. Tell them to shop on your site AND other similar sites (your competitors), and have them comment everything out loud. Your goal is to understand how they shop, what they look at, in which order and which questions they need answers to when looking at a product or when starting to order.
It's kind of like over-the-shoulder usability, but more than that – you want to understand how your users shop for your category products in general, not just how they use your site. Once you understand the process they use, you can optimize for that process on your website and make sure the copy (and the images!) provide answers to their magic questions.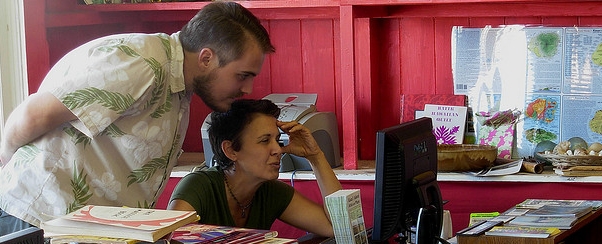 Customer interviews
Another way to do it is to conduct interviews – either face-to-face (ideal) or over phone/Skype.
The goal of these interviews is to figure out which questions they need answers to when shopping for type of products you sell. How do they compare different options? Are the newbies? Experts?
Questions you might want to ask:
What's their typical process of shopping for X?
What do they like about their current solution/process?
What are they doing immediately before and after their current solution/process?
Which parameters / features they pay attention to?
How important are X, Y and Z?
When was the last time they bought X? Have them describe the process and the experience they went through
Again, the goal here is to fully understand why and how they buy. More importantly, you want to identify the magic questions – whenever they're looking to buy X, what information do they want about it?
Additional tips for interviews
Take notes like crazy, or better yet – record the whole interview. Otherwise you WILL forget
Have more than one person do interviews at the same time, you'll get interesting insights and can follow up with discussion
Ask unplanned questions. You can't plan everything ahead of time. Sometimes the interviewees will say something unexpected and you can follow-up with off script questions.
Make it fun – talk to them as if you were having a conversation.
Weave the answers into the copy
Once you've identified the magic questions, you need to write them down – and share with everybody who's working on your site (your copywriter, designer, wife etc).
Next you need to make sure your overall copy or product copy gives answers to them. Take the paper with the magic questions, and use it as a checklist to go over each and every product page on your site. Make note of all the products that have some answers missing, and add them.

Furthermore, depending on the product and questions, it might be a good idea to create an on-page FAQ to answer the questions. FAQ is always most effective if the answers are provided at the moment when the questions come up.
Start with a relevant value proposition
When people arrive on a page, they're immediately looking for answers to the magic questions.
The universal magic questions for your home page or landing page are these:
Where am I? (Am I in the right place?)
What can I do here? (Can I do what I need?)
How is this useful? (What's the benefit of doing it here?)
If people don't get right away what you're selling and why that's good, you're essentially blocking a huge chunk of people from entering your sales funnel. Focus on clarity above all.
Learn how to create a good value proposition here.
Metrics of magic questions
There are 2 metrics that you should pay attention here.
First is 'bounce rate'. If the bounce rate is high (over 50% for a non-article), it's likely that the magic questions are not being answered. It's of course not as straightforward – there might be other things driving up the bounce rate like false expectation, poor design, terrible overall copy. But if your overall site is more or less 'okay', it's the magic questions that do the trick.
Second is conversions itself. If people are considering buying a product, but can't have their magic questions answered, they're not gonna buy it. Easy as that. Answering magic questions is an essential part of your copy (and value proposition).
Conclusion
Magic questions is a simple, yet crucial concept. If you don't know what your magic questions are, figure them out now.
Whenever you're conducting conversion analysis or trying to understand how to lift conversions on any page, start with checking whether the answers to magic questions are there.