This post is not a dry feature-by-feature comparison, nor does it include a winner-take-all verdict. Your business won't benefit from either of those things.
Instead, we're comparing Mixpanel and Google Analytics in the terms that drive business growth—identifying the core use cases for each tool and the business problems they solve, while highlighting the features that make it possible.
Anything else is merely a list of data points. That's as useful as analytics without analysts: troves of data but no actionable insights.
Google Analytics vs Mixpanel: pros and cons
The main benefits of Google Analytics rely on:
The fact that is free for most companies.
Integration with a company's website is easy thanks to GTM.
Provides e-commerce reports.
Elaborates multi-channel reports.
However, the platform allows for very limited tracking and product analytics.
On the other hand, Mixpanel is well-known for its:
Funnel reporting features.
Capability to provide a user's journey map.
Analytics on retention levels.
The platform itself is not free and requires training in order to be able to maximize its usage.
The core use cases
Google Analytics is the standard for measuring acquisition—identifying the sources of traffic to your website or app. Google Analytics also tracks on-site behavior through events and goals. It does not, however, de-anonymize data. User ID tracking allows you to track the behavior of individual users, but their identities remain unknown.
Mixpanel, in many ways, picks up where Google Analytics leaves off. It has robust, user-centered tracking that connects company CRMs to the online behaviors of real people. It also enables you to send targeted messages to them, at a group or individual level. Mixpanel's event-based tracking is fundamentally different than the Google Analytics pageview model.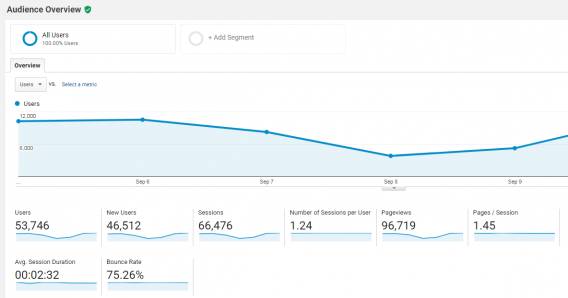 Most businesses, even Mixpanel's paying customers, retain Google Analytics. It's free, after all, and, at the very least, offers the chance to corroborate data across two platforms.
When Google Analytics makes the most sense: If your business relies on its website solely for marketing purposes—to attract visitors and generate leads—Google Analytics provides most of your actionable data. You'll be able to see which channels (paid, organic, social, etc.) have the highest conversion rate and identify the content that earns the most interest from your target audience.
When Mixpanel makes the most sense: If your website or app is your product, however, Mixpanel offers the granular detail that's essential for monitoring user behavior. You'll be able to see which acquisition channels are best for long-term retention or lifetime value, not simply those that drive initial conversions.
When it could go either way: Other companies—like ecommerce sites selling physical products—may straddle the use-case gap. The size of their business, the number of products, the length of the buying cycle, and other variables may determine whether Mixpanel can deliver a strong ROI.
In the end, the more user data you have to push into Mixpanel—and the more that data shapes your business decisions—the more value you'll extract from it.
The business problems that Google Analytics and Mixpanel solve

Acquisition
1. "We don't know where our traffic is coming from."
G2 Crowd, a business technology review site, has almost 3,000 reviews of Google Analytics. When we analyzed all of them, the patterns were easy to spot, one phrase above all others: "…traffic is coming from."
That phrase alone—there were other, similar ones, too—appeared 53 times. Google Analytics excels at revealing your traffic sources. In the words of hundreds of reviewers, Google Analytics was essential to "identify channels," "track campaigns," and monitor "traffic flow."
"Google Analytics is definitely better at measuring traffic," noted Dan McGaw, the founder and CMO of Effin Amazing. Other digital marketing experts I asked seconded his opinion. Google's dominance of the ad market has bolstered its primacy for acquisition metrics—integrations with Google Ads (search and display) are comprehensive and seamless.
Mixpanel also tracks acquisition sources but, in its tracking and reporting, emphasizes what those users do, not the raw visibility of web pages. As Mixpanel's Aaron Krivitzky explained:
[Cost per Acquisition] and [Cost per Click] are important, but they tell you nothing about user retention, they tell you nothing about lifetime value, and they tell you nothing about the actual end-user sentiment, behaviors, or experience.
For high-traffic sites or short-lived apps, the need to understand real-time acquisition paths and performance offers a point of separation between the two tools.
2. "We need to know how our site (or app) is performing right now."
A small subset of businesses may have unique acquisition strategies that depend on real-time adjustments to copy, design, or resource allocation. All Mixpanel reporting is real-time; Google Analytics has real-time reports that, after a few hours, filter into core reports.
Fully integrated, real-time access to data has potential benefits for large media sites:
The Huffington Post tests multiple headlines for articles. After a few minutes of data—a meaningful amount, given the site's traffic volume—they discard the less-popular headline.
Real-time analytics help streaming video services shift resources based on demand. If, say, a season finale or critical moment in a sporting event risks overwhelming servers, real-time analytics can tip off technical teams to the need before issues affect users.
Real-time reporting can also help large ecommerce companies manage their products. "Mainly it's an inventory issue," according to Steve Kurniawan of Nine Peaks Media, "although it can also help other things like tracking product deliveries and negative reviews."
There are other use cases, too, such as app developers seeking to maximize the value of users for a viral game with a lifespan of days or weeks. Real-time data can validate near-constant changes to keep users engaged.
Still, the use-cases for real-time reporting are limited. For most Mixpanel users, the platform's most meaningful feature is its ability to tie actual prospect and customer data to online behavior, providing greater insight into the experiences that affect engagement, conversion, and retention.
Engagement, conversion, and retention
3. "We can't connect analytics data to our real-life customers."
"Mixpanel is a great tool for tracking user behavior and acting on it," affirmed McGaw. Realizing those core benefits—tracking and acting—requires stitching together online actions at two levels:
From device to device. Google Analytics has cross-device tracking. However, its system relies on cookies and User IDs, and includes only those "who have opted in to personalized advertising." For companies with a SaaS platform or app, that system may not be enough. In McGaw's experience, "If you have a web app and mobile app, Google Analytics is pretty shitty at tying those users together."
From user to human. Google Analytics' User ID policy prevents this second connection, providing the sharpest break between its capabilities and those of Mixpanel. By connecting companies' user data to its analytics, Mixpanel can build analytics cohorts based on CRM data and push messages to high-value segments.
What do these differences look like in the real world? Saas consultant Sid Bharath gave an example:
Let's say Google Analytics shows that paid search has the highest conversion rate. With this data alone, it seems like you should double down on paid search.

However, if you had Mixpanel in there, you could see how those converters interacted with your software. So you could filter by paid traffic, and it may show that these customers actually churn at a much higher rate, or they're not as engaged as organic customers.
At Mixpanel, Krivitzky has seen potential clients come to him with similar business needs: "How do my end-users use my app? Which features are sticky? How common is X use case versus Y?"
In addition to identifying high-value cohorts, Mixpanel also lets businesses send targeted messages to those same users—a benefit noted regularly across more than 200 product reviews from G2 Crowd. "With Mixpanel's cross-device marketing automation suite," noted McGaw, "You can email, text, push, and pop up across devices to provide a pretty amazing experience."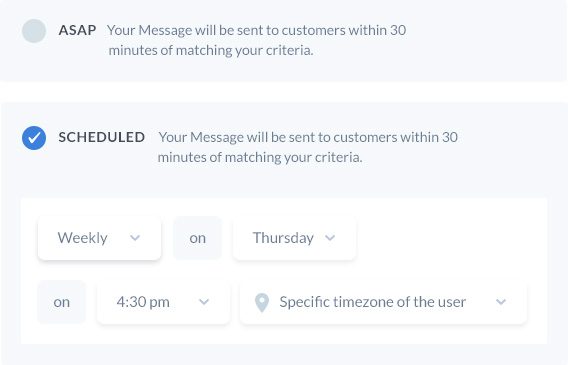 4. "We don't understand our customer journey well."
Both Google Analytics and Mixpanel offer conversion funnels. Mixpanel funnels—based on feedback from experts and hundreds of reviews—are more user-friendly to create and more granular in their segmentation. (Notably, Mixpanel funnels also apply retroactively to data.)
Google Analytics funnels and Behavior Flow visualizations lack the customization of Mixpanel funnels, which allow segmentation by user characteristics.
Creating segmented user groups based on broad demographic data is possible in Google Analytics; however, it requires applying a segment to the Funnel Visualization, rather than embedding that segment in the funnel itself.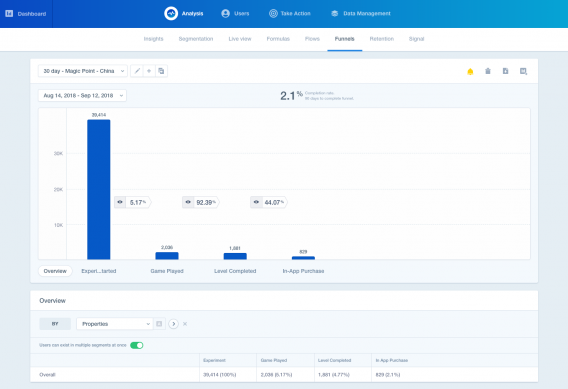 The customization and comparative intuitiveness of Mixpanel funnels—which can be set up simply by defining a series of steps—were a common highlight in user reviews:
"Easy ability to create funnels"
"Easy to set up events and funnels"
"Easy to set up powerful user funnels"
"Easy to understand user interface for funneling"
In contrast, Funnel Visualizations and Behavior Flows in Google Analytics were a frequent frustration: "Trying to set up goal funnels is an exercise in mania."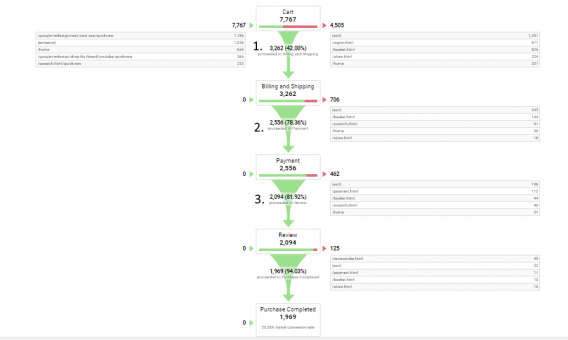 The difference between technical capacity and ease of implementation is not trivial. It speaks to the importance of actually using analytics tools—not just having access to the data within them—and hints at some of the data-centric problems the C-suite often looks to solve.
C-suite level
5. "We don't know the impact of each marketing channel."
Cross-channel attribution extends beyond first and last clicks. For large organizations, stronger attribution can help demonstrate the ROI—or lack thereof—for multi-million-dollar television campaigns or in-store promotions.
The Google Analytics 360 Suite offers extensive attribution tracking. "Some clients ask us to design and implement marketing attribution models for them," recounted Kurniawan. "In these cases, we use Google Analytics 360 Suite, which offers an amazing custom marketing attribution feature."
In contrast to standard Google Analytics, which uses a last non-direct click attribution—thereby attributing 100% of the conversion to some online source—Google Analytics 360 accounts for television ads' impact on online behavior and also folds in-store purchases into conversion data (crediting online sources for offline purchases).
That benefit comes at a cost—starting at $150,000 per year. For many organizations, no matter how accurate the insights, the ROI simply isn't there. (Mixpanel, whose paid version starts at $999 per year, charges by the number of data points tracked; costs can quickly scale into a four-figure monthly fee, especially for SaaS or app companies that offer freemium models.)
6. "We need to make data collection more efficient."
In some cases, the technical capacities of Google Analytics and Mixpanel are similar. The value of one tool over the other depends on the technical abilities of those using the platform.
Several Mixpanel users—in in-house and agency settings—viewed the user-friendly components of its analysis as true cost savings because they reduced the amount of human labor necessary to create and interpret reports.
Nishank Khanna, the CMO of Clarify Capital, explained why they added Mixpanel to their analytics suite:
We were using Google Analytics for years, until it became a chore to track custom event-driven data. As our business needs for analytics grew more sophisticated, we needed to easily define events to track, ensuring a flexibility that promotes focused and meaningful analytics.

We found that in Mixpanel, and the time saved was day and night.
Khanna's experience wasn't unique. As Kurniawan confirmed, the ease of implementation is, at times, more important than the technical differences:
Technically, for event tracking versus pageview tracking, both Mixpanel and Google Analytics can do them very well given enough effort. So it's a matter of ease of use: Setting up event tracking is significantly easier on Mixpanel opposed to Google Analytics.

In our case, since we set up marketing systems including analytics for clients, some (well, most) of them are not tech savvy. Ease of implementation is very important so we don't have to go back and forth often.
Throughout user reviews for both products, definitions of "easy" and "hard" varied. Complicating matters, an "easy" setup often meant easy data collection—not easy interpretation.
The paradox was clear. Some Mixpanel reviewers lauded its easy setup; others lamented its challenges. Google Analytics was "great if you have no experience" but also only useful "if you have experience." Just because you can gather data quickly doesn't mean you'll know what to do with it.
No product feature or technical capability can replace human interpretation, at least not yet. Both Google Analytics and Mixpanel have rolled out systems to automatically push alerts or pull insights from their platforms.
Conclusion
"Mixpanel is most valuable for companies who need to track revenue over a long period of time, or really know how their users use their product," summarized McGaw.
In other words, What percentage of your business decisions are driven by things that happen after a website visit or form fill?
If the stopping point in Google Analytics is only the midpoint (or less) for your customers' online experience, Mixpanel can extend and deepen the analytics portrait—tracing individual users or cohorts all the way back to their initial interaction.
Still, the question of which analytics platform to use doesn't hinge on these two alone. Others, like Amplitude, Kissmetrics, and Heap, also gather and aggregate user and product data.
All require an investment beyond the tool itself—one in human capital—to translate data into the product improvements and user satisfaction that make analytics meaningful.