"Men have become the tools of their tools" – Henry David Thoreau
Whether you're a conversion optimization agency, consultant, or in-house at a startup or enterprise, investing in the right conversion optimization tool is a big decision.
We're asked often whether a tool is good, bad, or downright awful, and until now, haven't put it all together into a cohesive post – until now.
To navigate the list, you can filter out tools based on function as well as for which size company it works best. We also gave the option to view only Peep's favorite tools as well.
A/B Tasty is another testing tool designed for the masses, this one hailing from France. They offer client-side, bayesian-based A/B testing along with full factorial MVT – the common experiments.
Vlad Malik from www.goodui.org gave a review of A/B Tasty: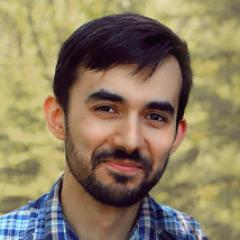 Vlad Malik:
"The things I like about ABTasty I like a lot.
The dashboard is just a plain list of tests on a white background. Each test has only 2 main options: Edit or Report. There is a separate page for the Editor and a separate page for the Report. Simple and intuitive.
The Report is a 1-pager showing all goals one under the other with confidence interval graphs. The report load time is slow but it has some powerful features like ability to use goals as filters. You can, for example, isolate the conversion rate for all visitors who played the video you're testing. You can fire a goal on mouse movement and use that to exclude bots. It opens the door for detailed analysis.
The Editor works smoothly and allows you to interact with each variation. ABTasty has considered some details overlooked by more mature tools. You can add a custom goal right in the code, and it automatically shows up on the report – you don't need to create the goal first. Each variation on the report has a preview link, and the preview URL is simple. There is even a Planning screen in Beta to track testing ideas.
Unfortunately, ABTasty has some major show-stoppers. There are flicker problems even with synchronous code, and the ability to control for flicker is limited. VWO, in contrast, has a solid workaround to temporarily hide specific elements to avoid flicker. ABTasty has no full data export, so you're limited to what the tools shows. Time charts on reports are rudimentary and disappear once a filter is applied. Support is friendly but slow compared to VWO or Optimizely. It can takes days to hear back and weeks for back-and-forth about an issue.
I've logged these issues with ABTasty, so hopefully they will get that fixed sooner than later. It has the potential to be a fantastic tool."

Featured image source