Casey Hill
Head of Growth @ Bonjoro
It's time to start thinking about growth differently. In this workshop, we will explore how you can build more superfans of your product and the impact customer advocates have on your bottom line. We all want to have customers that refer us business, shout us out on social media, and leave us glowing reviews. Most of you likely have a few customers like this you can name. But how do you get more of them? This workshopwill be a lesson on that exact objective.
In this workshop you will learn:
How personal video can be used in sales
How personal video can be used in customer success
Why personal video matters to marketing
Why creating superfans is worth your time investment
About Casey Hill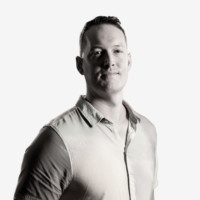 Casey Hill is a growth veteran, with over a decade of experience in helping software companies scale fast. Whether it's garnering millions of views on Quora and Linkedin, or pioneering new growth levers (like booking his team on hundreds of podcasts in 2020), Casey is always looking for innovative ways to help brands scale.
Get unlimited access
How to build superfans with personal video
Learn how to create more "top customers" and "brand advocates" who will not only buy more from you but spread the word about your greatness far and wide.
Watch ondemand anytime!