A couple weeks ago, we dug into internal site search & found that in some cases, searches performed by only 10% of the site's total traffic made up nearly 40% of the companies overall revenue.
Then we went into my 3 favorite methods for increasing conversions by improving the search experience.
But we've only just scratched the surface.
If we can assume that a searcher's goal is to find the product that's right for them, there are some essential principles that go into designing a search experience that will get them to the exact product they're looking for with as little hassle as possible.
Principle 1 – Make Sure Your Search Bar Is Visible For People Who Already Know They Want To Buy

In a study by ThanxMedia, it was found that site search is a part of the shopping experience in over 40% of online purchases.
Yet, in a site search benchmark study evaluating 50 top eCommerce sites by Baymard Institute – including NewEgg, Gap, Target & more – it was found that half of the sites evaluated did not have a search functionality that was easy to find.
A closer look reveals the search functionality just blends into the rest of the design, and isn't intuitive to find when needed. For example, Gap.com rated low when users were asked "find the search bar"

Urban Outfitters was rated even worse:

I understand this may be for aesthetic reasons, however de-emphasizing the visibility of your search bar means you're adding friction to the buying process for those visitors who already know what they want.
Now compare those "blended in" search bars to those that rated a little higher like L.L. Bean, BestBuy, or NewEgg & it's easy to see they understand that a high percentage of their visitors use search to get what they want.
L.L. Bean

BestBuy:

NewEgg:

Given the increased likelihood of buying intent of site searchers, designing the search bar should have the same care & attention that goes into designing any other call to action.
This includes paying close attention to:
(optional) Sites with high inventory should allow visitors to search within product categories

A simple way to see how valuable making site search more visible for you will be is to use this converters segment in Google Analytics, along with your own site search usage report. This will give you an idea of how the people who bought something from you use site search, how many visits it takes for them to buy something from you, and what terms they're using to find the products they want.

When European hotel booking site EuroCheapo.com realized they wanted to persuade more visitors to use the core revenue-driving search function, they conducted some qualitative research with an "Insiders" email list, and was able to design a new search bar that increased search usage by 38% and the overall volume of reservations by 35%, all within two and a half weeks of testing. Site search is some serious low hanging fruit. Don't pay it lip service.
Check out the case study here.
Principle 2 – Use Auto-Complete & Provide Suggested Searches In The Search Results

According to this report by SLI systems, about 25% of shoppers who conduct a search will refine their query. This is for a number of reasons including mis-spellings, inaccurate search results & regional differences in products are named.
In Avinash Kaushik's must read "Kick Butt With Internal Site Search Analytics" he talks about how refinements can be an indicator of search result quality, especially when you start comparing refinements against the % of exits & time on site after a search was performed.
In one line, he couldn't be clearer as to why you must pay attention to these metrics.
"They came, they search on your site, they puke at your search results, they leave [your site] from the search results page"
One study found that 73% of visitors will abandon a site within 2 minutes if they can't find what they're looking for.
However, by using auto-complete, you can guide users towards the searches that provide the best results, and reduce the amount of refinements needed to get them to the product they want.
It seems that auto-complete itself is pretty standard, actually. Another survey by SLI which interviewed 160 eCommerce found that 62.5% of sites are using standard text auto-complete.
But look at that next result – "Auto Complete with Graphics" – this is where you could potentially have a huge competitive advantage, as only 28.2% of those surveyed report having Auto compete with graphics & only 16.8% plan on implementing this year.

Why is this a big missed opportunity?
Graphics + Autocomplete = Merchandizing where there is high purchase intent.
It's because of graphics in search that Mod Cloth was able to increase orders by 5% and average order value by 3% and Per Value Visit by 8% through tablet traffic.
Even cooler, the search suggestions start populating after typing three letters; so you can find what you want even faster.

In another case study, LED HUT was able to increase site search conversions by 200%. Even better, site searchers spent double the amount of the average visitor.

The good news is, simply including images in the search bar's autocomplete seems to be a pretty straight forward process if you're familiar with jQuery. Here's a tutorial if you'd like.
Now here's the disclaimer, adding images to your auto suggest is only as good as the results you recommend.  Good images on crappy suggestions will not get you very far.
Principle 3 – Search Results Optimize Themselves To Show Most Relevant Items First
Going even deeper than just showing images in the search bar, what if the site search engine was able to continually learn & improve search relevancy by tracking visitors's search queries & click-throughs?
In this study, speciality toy manufacturer Kid Robot noticed visitors were 3-4x more likely to click on a search recommendation when the search result pages started learning from queries, refinements & clicks.
This improvement in the overall search experience has resulted in a jump from 1% – 4% usage in visitors using site search, with 87% of searchers finding what they wanted within the first 5 results. Within a few months of deployment, they experienced a 4x lift in conversions & online orders increased by 13%.

As powerful as self-optimizing results are, the technology can truthfully be expensive.
However, redirecting one & two word search terms to relevant category pages or exact product names is not (for example, here's how you do it in magento).
See how if I'm searching for "bedding" on wayfair.com I am redirected to the bedding category page? The cool part is, this page includes a nice banner for a back to school promotion along with the various sub-categories that I might mean when I searched for "bedding"

Going just one level deeper, the filtering options are intuitive enough to use and help me to narrow down my options by size, price, age & pattern, while the side navigation gives me even more filtering options, such as color, gender, thread count & more.
We'll talk about the importance of filtering a little later, but the point is, if your search engine isn't smart enough to optimize itself to show the most relevant results, give your users the ability to do it themselves.
Principle 4 – Site Search Delivers Results In The "Local Language"

Depending on where you're from, we might use different words to describe the same thing. What I might call Football here in the U.S, means something very different to 99% of the rest of the world.

Understanding the different ways people might describe the same item becomes especially important if you cater to an international customer base, where multiple countries might technically speak the same language, but the vernacular is widely different.
In this 2007 interview with Martin White of IntranetFocus, he says: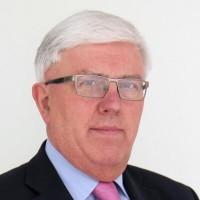 "Recognize synonyms and different international terms. Think of an eCommerce website that needs to fulfill requests for a product or category that has a range of applicable terms — "outerwear" or "coats" or "jacket," for example. All sites need to recognize such synonyms or related terms. 

Likewise, if you have an international customer base, you have to recognize certain regional or country-specific phrasing. For example, customers in the United Kingdom looking for information on gasoline would use the term "petrol."
As international sales for global eCommerce is projected to reach $1.5 Trillion dollars in 2014, and is only expected to grow in coming years, delivering results that use the visitor's "local language" will become increasingly important .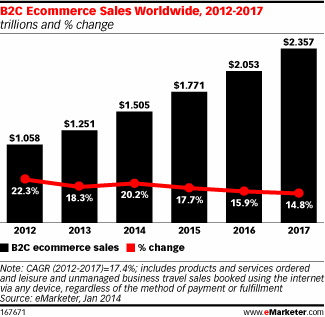 In this article on DefinateEcommerce: India Edition, Flipkart's VP of products says "Localization will be a large theme in eCommerce in the next one two years." They came to this realization when they noticed that over 50% of their sales were coming from "tier-II and tier-III cities" and over half of their customers were opting to speak in Hindi, one of several spoken languages in India, and a language that has many dialects within itself.
Now, make no mistake, serving up regionalized results based on a user's location can be really hard, and because most of the heavy lifting is done server side it's going to require you to work with your database programmers. If you're using a popular open source engine known as SOLR, this page on spatial search should hopefully help get you started.
Regardless to how you handle it, the end result is about making sure the results make sense for your visitor based on where they are in the world.
Search for "Pants" on US Amazon:

Search for "Pants" on UK Amazon:

Principle 5 – Search Results Offer Multiple Ways To Filter Results

Above is the search result page from Target.com. Notice how the sidebar allows you to narrow your search by:
category
type
sleeve length
color
size
& more
Now, notice how next to each option there's a number that shows just how many options are included in that filter?
For sites with large inventory, that might mean narrowing down 3,000 results to something more manageable like 489 – helping your visitor to get to the product they want faster & with fewer clicks.
Yeah, I know it seems obvious, but do not pay lip service to your faceted search options. In a usability study by Jakob Nielson, it was found that even though 80% of online shoppers use search to find the products they want, 36% could not find what they're looking for on their first query.
"Users are incredibly bad at finding and researching things on the web. A few years ago, I characterized users' research skills as "incompetent," and they've only gotten worse over time. "Pathetic" and "useless" are words that come to mind after this year's user testing."
Part of the problem is that people have gotten so used to relying on search engines like Google to infer meaning from our queries, that we completely forget that the site search for eCommerce pages don't act the same way.
A search for "Pink iPhone case hard" in Google gives me at least one relevant result:

The same query on Amazon does not provide me with product results that have the same level of durability.

This is why it's so important to give your visitors the ability to filter & sort options on their own.

This research paper by Berkley cites a study by Vividence Research that found 53% of the 69 sites studied suffered from poorly organized search results. What's worse, nearly 1/3 of the sites in the study suffered from poor information architecture.
In eConsultancy's "Reducing Customer Struggle" report, "Bad Navigation (including poor "findability") was the most commonly identified issues for customers, with 63% companies surveyed saying it was a serious serious issue for them.
Remember when I said 73% of people leave a site within 2 minutes if they can't find what they're searching for? That is why those filtering options are important.
Principle 6 – Search Includes Reviews, Product Information, Availability & Purchasing Buttons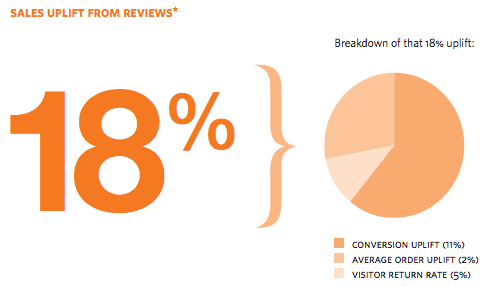 In a benchmark study by Baymard Institute, it was found that only 2 out of 50 of the top online retailers included rich text snippets in their search results. and a study by Reevoo shows an 18% average increase in sales. My question is, why not include both of these elements into the design of your search result pages?
Given the increased purchase intent of site searchers, why not take it a step further & include more information about the product (other than the product's name), availability, and the ability to take an action directly from the search result?
These were some of the guiding principles when AirBnb redesigned it's search results page.
Before:

One thing AirBnb noticed "was something we called pogosticking: the way users had to go back and forth between the results page and the listing pages because there wasn't enough information on the results page to make a well-informed decision."
You may notice this same kind of behavior when pulling up the behavior flow report in Google Analytics, and can become particularly apparent when watching browsing sessions in a tool like Inspectlet or ClickTale.
For AirBnb, they had also noticed that the listing's location was a huge factor for when their visitors were considering a place to stay, yet, all of the locations were tucked away on a tiny map on the left hand column.
After:

While there may not be detailed descriptions or a fast booking option directly from the search result, the images are much much clearer, and the number of reviews is visible right under the listing name. There is also a very clear emphasis on the map, which when you hover over a location, will display a quick link to room's listing page.
They also reported a full 2% lift in bookings from the people who search on the page. That doesn't seem like much, but considering AirBnb was reported to make 1.7 Billion in sales in 2013, 2% = $24 million dollars…
…That's a pretty big win.
Dissecting Booking.com's Search Experience

Booking.com has been called "The Most Persuasive Website In The World" by Paul Rouke, on Econsultancy, and for a very good reason.
Much of that has to do with the site's heavy focus on the search experience. It's clear that even on the homepage (shown above) that the experience is search centric, and that to get the most out of the site, you should be using this functionality.
Paul points out that Booking.com even reinforces their value proposition (447,000+ hotels, apartments, etc) close to the search box & that they add a trust signal (Book now, pay when you stay) well within sight of the primary call to action.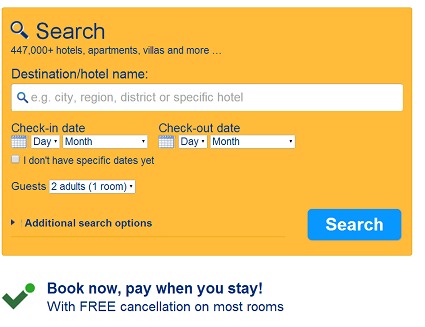 When you conduct a search, the results immediately reinforce the "book now, pay when you stay" trust message, as well as help you to narrow down your searches through the Popular Destinations categories and the "Book Faster" call out.

These are all of the things I've noticed before I've even gotten into the search result itself.
Already I'm feeling more confident about using Booking.com. Also, notice that these tiny features seem to be a pre-emptive response to common questions about booking hotels online & can be easily uncovered through qualitative surveys & feedback loops.
Dissecting a search result itself, there are a ton of things going on that improve the persuasiveness of this search result.

If our eye first lands on the image, we can see where in New York, this hotel is located. From there, we can see a very compelling story unfold if our eyes follow the traditional Z-Pattern, when scanning the single result.
An award badge from 2013 (hovering over shows you it was one of the most booked properties last year)
The name of the hotel & the location within New York
Star rating of this hotel
Thumbs up reinforces that these ratings are positive
Reinforcement that the ratings are positive with the amount of people who have "hearted" this hotel
Reinforcement that the ratings are positive with rating score & additional context w/ phrasing like "Very good" "Excellent" etc.
Reinforcement that the rating score isn't being tabulated on a small amount of reviews
Element of competition by sharing the number of people looking at the hotel right now
Hint of urgency showing the most recent booking
Icon indicates how many people the bed sleeps & available room type
Other room types are available
Reinforcement of "Book Now, Pay When You Stay" message from earlier
Increasing urgency as we get closer to the call to action
Increasing Urgency by showing discount for desired length of visit
Call To Action – implied urgency (Book Now)
Scrolling down a little further, you see even more persuasiveness built right into the results page, including visual cues of price reductions & urgency indicators with text like "Last chance!" near the book now button.

There are also small hidden surprises in the results to add an extra dimension to the search experience.
For instance, hovering over the booking photo reveals the ability to scroll through the various images associated with the hotel & hovering over any of the badges gives you even more context as to what that particular badge is about – effectively making the search result like it's own mini sales page.

Looking at this through the lens of persuasive design, it's no wonder Morgan Stanley analyst Scott Devitt has reported that Booking.com is trouncing competitor Expedia in Europe.
According to this article on tnooz.com "His survey found Booking.com drives 47% of European online travel agency (OTA) bookings—better than Expedia's 21% role." The article also quotes Devitt as using phrases like "bigger customer base" and "lowest distribution costs" for hotels, all hallmarks of a company that takes Conversion Rate Optimization seriously.
Conclusion
It's sexy to talk about things like landing page optimization, but if there's anything researching this article has taught me, it's that designing experiences as close to the visitor's purchase intent is critical to be as persuasive as possible.
Even though the later examples in this article focus on booking sites, there's plenty to be learned that can apply to other verticals.
What do you think?
How does your site search traffic convert & are you giving your site search the attention it deserves? If not, there's a potentially a lot of money on the table & I'd love to hear your challenges in making site search a higher priority in your optimization workflow.