Master the marketing fundamentals
CXL gives you access to in-depth marketing courses and thousands of playbooks.
Expert marketing courses covering conversion optimization, digital analytics, and growth marketing.
We are no longer providing the Foundations plan. You can still get all our content and courses by starting an all-access trial.
Some of the companies that train their teams at CXL:










Get started with CXL — only $1 trial.
At CXL we're known for producing some of the highest quality education for marketers, covering everything from conversion optimization to UX and analytics.
Thousands of our students have used our programs to rapidly advance their marketing skills and career…

Yashika B.
You changed my life 🙂

If I want someone in my life to have an amazing career in marketing, I'll give them ur reference.
No college, no coaching, no MBA just CXL ❤️

Patricia Borlovan
CXL is the most robust e-learning platform for digital marketers. From day one when I discovered their blog filled with well-documented articles up until now, when I am finishing my digital psychology and persuasion degree, they became and remained my go-to source of educational content. The neuromarketing degree helped shape me into a better digital marketer professional and scale my knowledge about 10x. The courses and minidegrees were the best educational investment I have made, and I would always recommend it to anyone who want to nurture their marketing career.

Josh R.
CXL has lead to more professional growth than any other year of my life. The best educational investment I have ever made.

David P.
Regarding my job today, I learned more with three courses in CXL than I did during three years in top European business courses.

Tracy L.
I've done a lot of certifications. CXL's is the best so far.
I've learned so much from the CRO mini-degree and CXL blog. It has leveled me up from novice tester to well-rounded strategist in a short amount of time.
I've learned about building a conversion optimization program from scratch. Running PROPER A/B tests. Improving the quality of my hypotheses.

Jevon C.
The comprehensive lists of courses to take, so many different topics to choose from. From UX to CRO. Running a (remote) Marketing Team to the future of SEO. It has it all, I know how I am going to level up my squad. They need this.
I never really liked schools and courses that take on too broad of a topic. CXL is capable of taking on such a broad topic and also knows to deliver on that promise. Saying "become part of the top 1%" is no lie when EVERY course is run by people who are regarded as top players in their field.

Poli Dey Bhavsar
They connect knowledge seekers with the top practitioners in any discipline. Their content is top-notch as well. They gave me all the reasons to signup for another minidegree. One more valid reason to choose CXL is the supportive community. You know that you're in the company of the best and complacency (wrt learning) can never touch you 🙂

Steph L.
The most practical and relevant CRO course I have found.
They give you loads of extra materials, guides and templates to work from. Every course is run by a specialist in that field so its relevant to the times.

Paul Z.
Been a long-time reader of the CXL blog and just started my first Minidegree (Brand Marketing), just attended CXL 10.
I'm just absolutely blown away by the quality of content and thought CXL puts into their experiences. Count me as a lifelong customer.

Alex B.
CXL has helped me tremendously in my journey to become the best digital marketer I can be.
It has opened my eyes to the capabilities of tools like GTM and Google Sheets. You guys have humbled me by teaching me that there's so much more to learn!

Ap S.
CXL is just the best place to grow for a marketer. I learned more in a few months via CXL than what I learned in 8, 9 months on my own.

Brandon V.
CXL gave my team the tools to create and run a successful growth team. We were running tests without any thought behind them.
I now have the methodology to be more successful in my day-to-day tasks, and to further my career.

Radvilas Š.
Anyone interested in genuinely understanding the math behind CRO and A/B testing absolutely has to use CXL.
My whole team has a great time discussing the material and aligning our views on processes we use, and to come up with ideas to implement in the future.

Jonathan R.
CXL showed me how to go from no optimization program to a fully matured program, and how to handle all the nuances that pop up along the way.

Winston C.
Once I got into the actual courses, I realized that this was indeed going to be the serious content I was expecting.
Suffice it to say that I'm taking notes.

Antoine Müller
CXL is top-class. I think these courses are shaping the future. Why I wouldn't recommend CXL? To get everything for myself and a great advantage in the web marketing industry.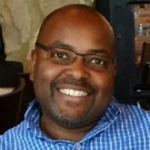 Will Gray
The Maximizing Audiences for PPC was f*cking excellent!!! I watched the videos many times and recently used some of their tactics and it's working! CXL ain't nuttin' but the truth.

Matt R.
Anyone would benefit from CXL, and that goes from interns up to CEOs. That's really been the case in our company.
After their training sessions you're fully equipped… you can go off and implement your learnings straight away.

Crystal Ignatowski, Marketing Content Developer @ Surety Solutions
I'll be honest, I didn't entirely understand what the CXL was at first. Then, I realized it was a gold mine. The Institute is jam-packed with courses, certificate programs, and recordings of past events/courses. The CXL was my guide book for many many months and because of that, I am leaps and bounds above the rest. Everything the Institute publishes is part of the top 5%. There is no fluff in the Institute; only real, actionable, and result-driven content. If you think you know stuff, give the CXL a try. You'll be shocked at how much you have to gain.

Michael Aagaard, Senior Optimizer
"When I see the CXL Certificate on a job application, it is an immediate stamp of approval. It means that the applicant has been trained by the best in the world, and that he or she learned CRO fundamentals like conversion research, web analytics, UX and testing strategy."
Courses included in our Foundations plan
Upgrade to all-access or a minidegree to level up your career and become great at digital marketing.
Start 7-day trial for $1 See all minidegrees
Go through our Foundations program, and you'll dramatically improve your marketing skills. Whether you want to go deep into analytics or learn more about A/B testing we have you covered.
Learn what works in the real world
Our Foundations library covers the foundational knowledge you need as a marketer to solve complex business challenges and is a great way to shore up specific areas of your marketing.
Tactics and strategies change, but the basics don't; these are the marketing concepts that everything else is built on.
Each course is designed to give you exactly what you need to implement your learnings in right away.
At the end of each course, you'll be ready to implement and directly impact your bottom line
Learn marketing on the job. Get better results with networking.
Playbook community gives you peer support for every marketing task you face. 90% of marketing tasks are not unique. Someone has already figured it out. Achieve more with less hassle.
Access our library of thousands of marketing playbooks, each showing you how to do a specific marketing task in 10 steps or less, with real-time peer support.
Join our community of marketing experts, ready to support you in getting that promotion or master new strategies, skills, and channels.
Network with some of the world's best marketers and companies and get noticed, hired, or endorsed.
Join our CXL with just $1 trial
Foundations includes:
90+ in-depth marketing courses covering marketing, analytics, CRO, and more.
Access to CXL Playbook community.
A world-class marketing education.
It's really that simple.
Level up your marketing skills today: