Become great at product marketing
Get results with high-impact product marketing
Online course:
Product Marketing for Technology Companies
By Lucas Weber, Product Marketing Manager @ Nosto
Course length: 4h 00min
Start 7-day trial for $1
Product marketing is your company's best growth lever.
So why aren't more marketers upskilling in this area?
From positioning to designing a measurable product launch, learn how to make product marketing a cross-functional powerhouse for your business.
Becoming a product marketing pro
The role of a product marketing manager is to act as the glue between marketing and product teams.
But navigating the ambiguity between two very different teams with unique (often competing) goals is never easy.
This course teaches you the skills needed to be a product marketing manager who builds alignment, wins sales and drives results.

What this course will teach you …

How to coordinate a product marketing launch to drive leads, sales and customer retention.
A framework for measuring and evaluating the effectiveness of product marketing on business growth.
How to use battlecards, flowcharts, and competitor analyses to make data-driven decisions and get internal buy-in.
After taking this course, you'll:
Be able to build and launch high-impact product marketing launches for your company.
Develop messaging and positioning frameworks that make your product stand out and win sales.
Know how to turn product marketing into a conversion and sales engine for your company.
Create high-converting content that aligns messaging with customer needs and values.

Laura B.
The content is insightful, actionable and doable.
I appreciate the range of topics and the talent and expertise of the presenters. I've grown more as a marketer in the last several months than I had in years before.

Alex B.
CXL has helped me tremendously in my journey to become the best digital marketer I can be.
It has opened my eyes to the capabilities of tools like GTM and Google Sheets. You guys have humbled me by teaching me that there's so much more to learn!

Ap S.
CXL is just the best place to grow for a marketer. I learned more in a few months via CXL than what I learned in 8, 9 months on my own.
This course is right for you if …
You are considering a career as a Product Marketing Manager
You already work as a Product Marketing Manager in a SaaS, B2B, or B2C company and are interested in upskilling to improve results.
You already have many years of experience in the role and are looking for new inspiration and strategies.
This course is probably not for you if…
You work as a developer or have little or nothing to do with marketing or sales.
Skills you should have before taking this course:
Basic understanding of sales and marketing and their respective roles within the company.
Basic understanding of the marketing funnel, lead nurturing, customer retention, and developing marketing campaigns.
Basic understanding of product management and developers as well as your company's chosen development methodologies and tools.
About
Lucas Weber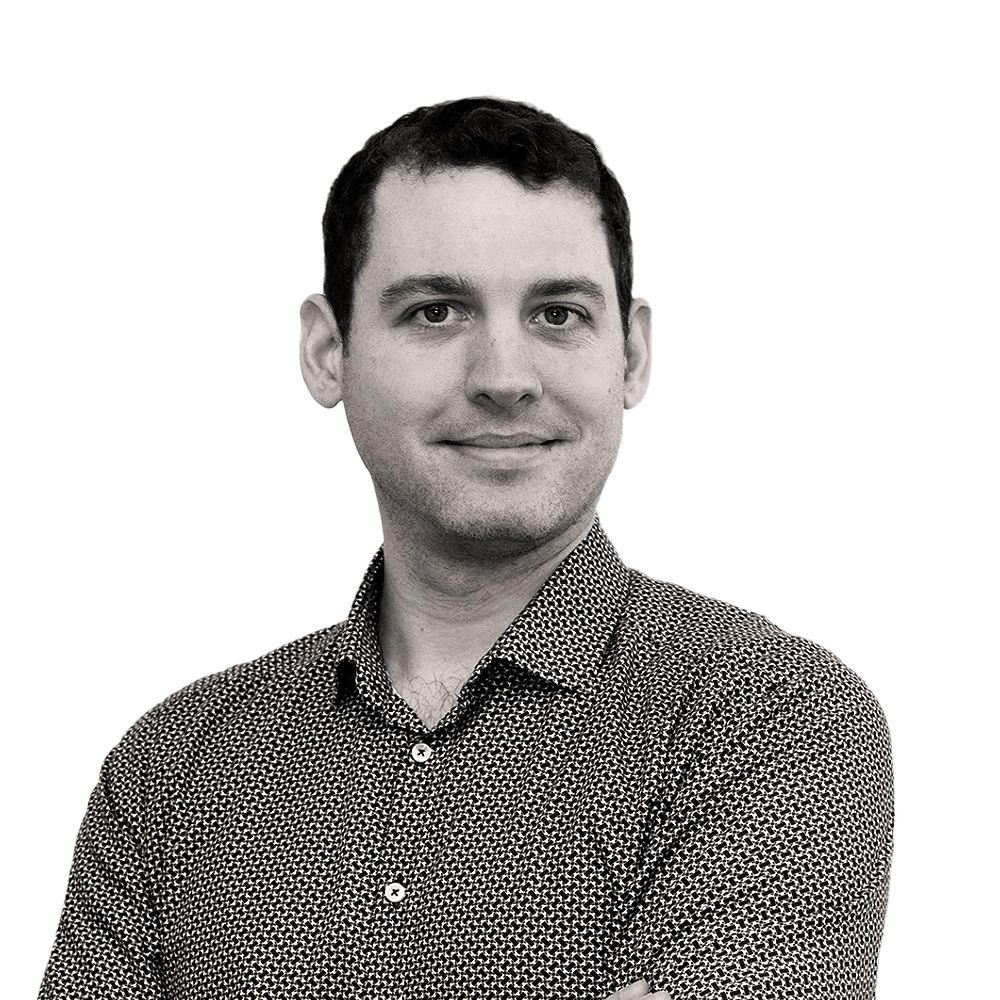 Lucas Weber began his career as a Software Product Manager until finding his calling as a Software Product Marketing Manager, which utilizes his talents for communicating development "tech talk" into marketing and sales messaging and for positioning a product for success in companies of all sizes.
Your full course curriculum:
Product marketing for technology companies
Lesson Objectives:
Position yourself to receive and accept crucial information within your company which is a key element in building your product positioning and messaging
Craft your storytelling through best practices to ensure that your message gets through to your target audience
Bridge the gap between development, marketing, and sales within your organization
Topics covered:
Communication
Storytelling
Public Speaking
Leadership
Hybrid Role
Lesson Objectives:
Align with the marketing team's objectives and enable the team to reach them by supporting the marketing funnel
Successfully build customer success/case studies based on four crucial elements
Identify and ask the right questions when visiting prospects and customers to effectively build the right positioning and messaging for your products and to further empower your development team with valuable feedback
Topics covered:
Define and differentiate the Product Marketing Manager's role within Marketing
Building Case Studies
Visiting Customers & Prospects
Internal Company Events
Analyst Relations
Lesson Objectives:
Define different types of product launches which are recognized across both product and marketing
Organize and lead a product-focused marketing campaign from beginning to end
Increase both sales and stickiness through different forms of in-product marketing
Topics covered:
Development Methodology and Tools
Product Launches
Product-focused Campaigns
Product Roadmaps
Technical Support and User Groups
In-product Marketing
Lesson Objectives:
Distill important information into key learnings for a sales team
Onboard employees of all business units through various exercises, workshops, and exams to ensure a solid start in your organization
Setup and manage a scalable Learning Management System for standardized, interactive training sessions to ensure that everyone in your company is up to date on the latest product marketing information
Topics covered:
Sales Team Structure and Goals
Training
Learning Management Systems
Onboarding with Playbooks and Battlecards
Continuous Learning
Microlearning
Lesson Objectives:
Create short and long versions of B2C and B2B buyer personas
Map out the buyer's journey and align it with sales enablement activities and material
Conduct research on how to create your positioning by analyzing competitor positioning and by collecting feedback and insights from inside your company, prospects, and customers
Create your product positioning and successfully deploy multi-layered messaging
Topics covered:
Buyer Personas
Buyer's Journey
Company Internal Research
Competitor Positioning
Prospect and Customer Research
Creating your Positioning and Messaging
Show off your hard-earned skills and strengthen your profile
LinkedIn found that people who add credentials to their profile receive 6x more profile views than those who don't.
Add your certificates to your profile, share your accomplishments with the world, and join our alumni network.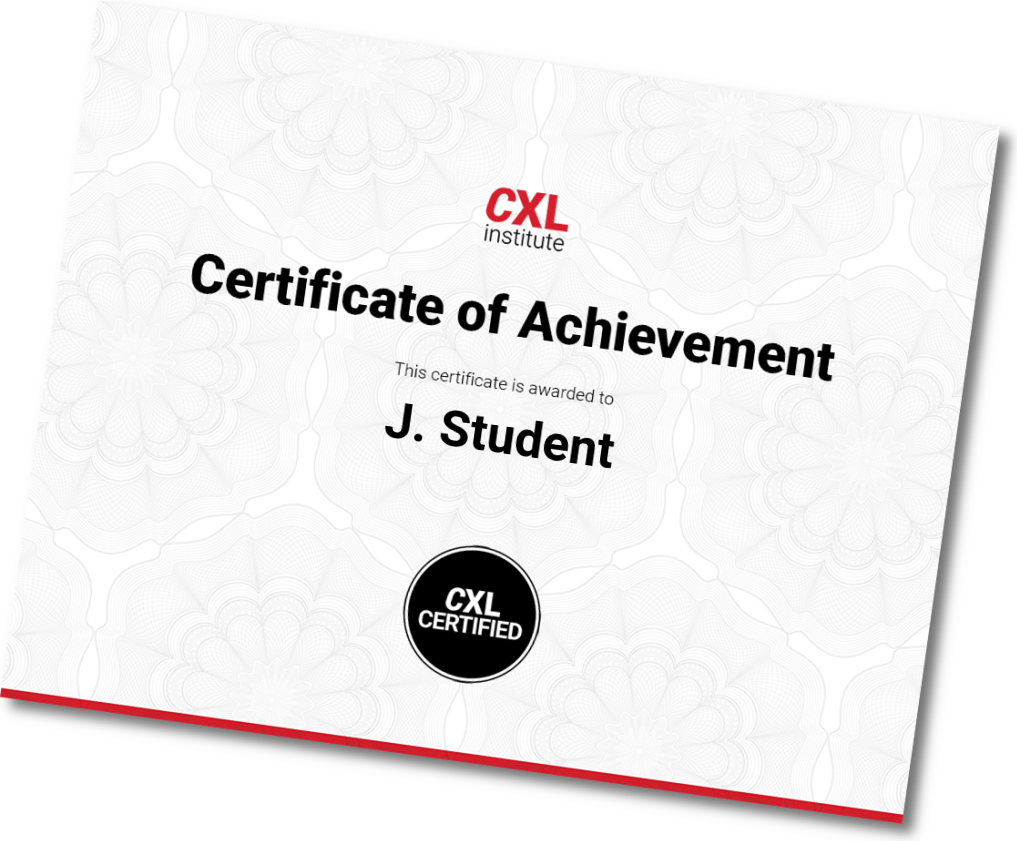 Get this course and 50+ others when you sign up for CXL
This course (and all others – full list here) are included with the CXL subscription.
At CXL, you can take online courses on growth, digital marketing, optimization, analytics, persuasion – all in a single subscription.
World's leading practitioners teaching you their best stuff.
50+ online courses on all things data-driven marketing
New courses added every single month
Sign up for CXL and get access
50+ courses (full list here) on all aspects of data-driven marketing (new courses added every month)
4 Minidegrees that give you advanced level skills
Got a team, multiple users? Get our Teams All-Access plan instead.
The CXL guarantee
7-day no questions asked money back period
You can immediately apply learnings and improve your results.
Get a subscription
See plans & pricing
All plans come with a 7-day trial for $1.
Some of the companies that train their teams at CXL: