Get more out of Google Tag Manager
Online course:
Intermediate Google Tag Manager

By Chris Mercer,
Measurement Marketer @ MeasurementMarketing.io
Course length: 3h 00min
Sign up now Buy just this program for $299
English subtitles
Certificate included
Some of the companies that train their teams at CXL:












This training program will give you
Greater data governance and control over your tag management.
Knowledge of underutilized and super powerful GTM features.
A thorough QA process and ways to speed up your changes and implementations across teams.
Get a lesson preview
Unlock the true power of Google Tag Manager
Have you been using GTM for a while, but feel like there's more to the tool than you're currently using? Well, you're right. GTM is a powerful tool and many of its features often go underutilized.
The knowledge and strategies incorporated in this training are the same that are used in enterprise level companies around the world.
This course goes deep
If you're on this page asking yourself, "what's a tag manager?" this course probably isn't for you.
Think of this as Google Tag Manager 201. You've been functionally using GTM for a while, you know the terminology and landscape, and you've effectively implemented tag management in your organization.
This course is the next step. It brings you from functional to effective, and from beginner to intermediate or advanced.
Skills you will master
GTM API
Google Tag Manager
GTM triggers
GTM variables
GTM tracking

Ana Maluf
I loved that Mercer explained how to use Dev Console and GA Debug on a daily basis.

Bradley Lancaster
This course was fast-moving with real examples of what I can do for clients.

Ben Brooks
While I worked with GTM from the start, I was basically a newbie before taking this class. I learned many things, from structuring my tagging to "simple" things like forcing SSL for GA calls, using customTask and more. My company's GTM tagging has been solid and without error ever since the class, proving us actionable insights daily
Greater data governance and control
In addition to learning more of the technical capabilities of Google Tag Manager, you'll also learn how to manage your data and tags more efficiently. You and your team will operate at a higher level, reducing time to implementation and reducing errors while opening up data to anyone on your team who desires it.
The entire second module of the course is devoted to such strategic components of Google Tag Manager. Sure, the technical and tactical components are useful and you need to start with those.
But once you know the inner working of GTM, it's time to graduate to looking at your tag management as a strategic operation.
Do things the right way
When implemented well, GTM significantly reduces the time it takes for your team to manage tags. It allows advanced tracking and just overall greater data governance.
But it is important to roll it out carefully.
We're seeing more and more companies who race forward to quickly and miss an important step in planning. Then, they end up with inaccurate data.
This course will teach you to avoid common mistakes, and therefore, will save you time, money, and stress in the long run.
Take your Google Tag Manager skills to the next level
Be competent in one of the most useful tools out there for a digital marketer.
Speed up implementations and changes to your tag management.
Unlock advanced tracking solutions.
Discover features of GTM you've been missing out on.
Build a system that opens up greater data control and governance in your company.
Create QA and workflow processes that eliminate costly and annoying mistakes.
This course is right for you if…
You want to take advantage of everything GTM can do, not just the basic features.
You have used GTM regularly for at least 3-6 months.
You have some knowledge of JavaScript, CSS Selectors, and HTML.
You consider yourself a "technical marketer" or analyst and want to become even better.
You have previously taken a foundational GTM course (including ours) and want to level up.
This course is probably not for you if…
You still need to brush up on the basic GTM features
You're not familiar with any JavaScript, CSS Selectors, or HTML concepts
Chris Mercer
Measurement Marketer @ MeasurementMarketing.io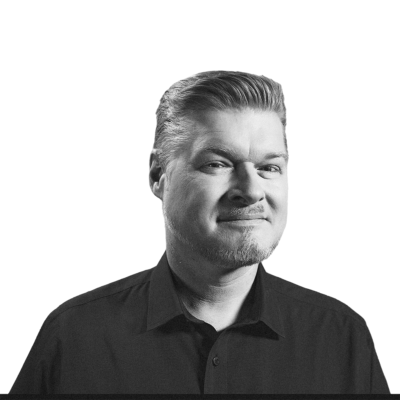 Mercer (as he's known) is the co-founder of MeasurementMarketing.io and has been helping marketers, marketing teams, and agencies implement and unlock the power of Google Analytics and Google Tag Manager since 2013. He has spoken at conferences around the globe, including Traffic & Conversion, Digital Elite Camp, Performance Marketing Summit, Digital Growth Unleashed, and Social Media Marketing World.
Course overview
Your full course curriculum
No items found
Show off your hard-earned skills and strengthen your profile.
LinkedIn found that people who add credentials to their profile receive 6x more profile views than those who don't.
Add your certificates to your profile, share your accomplishments with the world, and join our alumni network.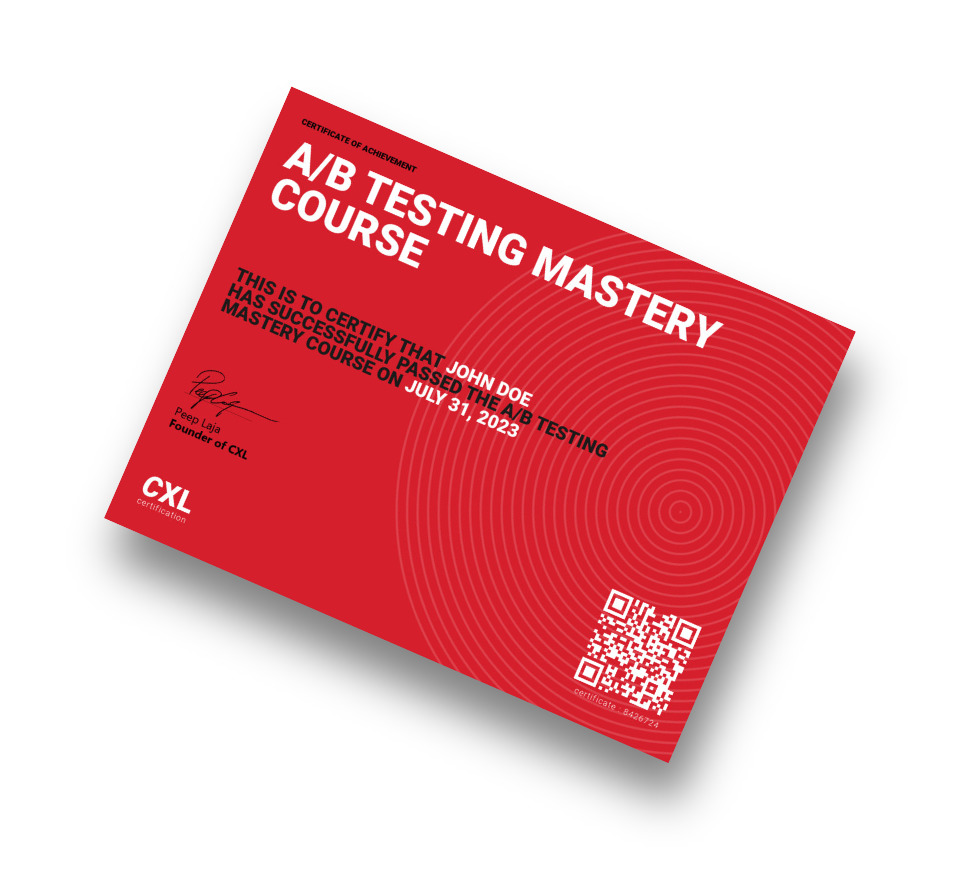 Learn marketing on the job.
Get better results with networking.
Our Community gives you peer support for every marketing task you face.  90% of marketing tasks are not unique. Someone has already figured it out. Achieve more with less hassle.
Access our library of thousands of marketing playbooks, each showing you how to do a specific marketing task in 10 steps or less, with real-time peer support.
Join our community of marketing experts, ready to support you in getting that promotion or master new strategies, skills, and channels.
Network with some of the world's best marketers and companies and get noticed, hired, or endorsed.
Subscribe to CXL and get access
100+ courses (full list here) on all aspects of data-driven marketing (new courses added every month)
10 minidegrees that give you advanced level skills
Community with 2000+ playbooks and peer-support
Got a team, multiple users? Get our Teams All-Access plan instead.
The CXL guarantee
7-day no questions asked money back period
You can immediately apply learnings and improve your results.
Need help convincing your boss?
Click here for a pitch deck, swipe files and tips.
Subscribe to CXL
Get access to this and 90+ other training programs.
See plans and pricing
or
Request demo (for teams 2+)
Learn Google Tag Manager: FAQ
Who is this course for?
This course is right for you if…
You want to take advantage of everything GTM can do, not just the basic features.
You have used GTM regularly for at least 3-6 months.
You have some knowledge of JavaScript, CSS Selectors, and HTML.
You consider yourself a "technical marketer" or analyst and want to become even better.
You have previously taken a foundational GTM course (including ours) and want to level up.
Some careers that will especially benefit from this course are data analyst, digital analytics specialist, marketing analyst, web developer, SEO specialist and digital marketing manager.
What will you learn?
This training program will give you
Greater data governance and control over your tag management.
Knowledge of underutilized and super powerful GTM features.
A thorough QA process and ways to speed up your changes and implementations across teams.
What does the course include?
Our Google Tag Manager training includes 13 lessons, 3h 00min of video material, several assignments, and a final exam.
Are subtitles available for the lessons?
Lessons have English subtitles and transcriptions available.
Will I receive a certificate of completion?
After taking this course, you will receive the Google Tag Manager Certification from CXL, with credentials that you can add to your LinkedIn profile.
What is the refund policy?
All plans come with a 7-day refund period .
How long will it take for me to finish it?
This is entirely up to you – it's how many study hours per week you can put in. This course is 3h 00min long.