Learn to build data-driven, effective personas based on research
Online course:
Building data-driven personas
By Stefania Mereu, PhD,
Sr. Director User Experience @ HID Global
Course length: 8h 00min
Start 7-day trial for $1
Some of the companies that train their teams at CXL:










Customer personas can really drive your business forward
If you base them on data, not fluff and subjective ideation.
This course will teach you to combine qualitative research with quantitative methods to build truly representative personas in a research-based method that is both fast and rigorous.
In just 8 sessions, you'll be able to…
Build truly representative and effective personas based on research.
Quantitatively segment your customer or user base.
Conduct successful interviews to integrate qualitative data into your personas.

Great course. The examples were very useful [along with] the constant repeating of the main aspects

Before this course, I always thought personas were based on qualitative research. The instructor not only provided the framework to understand what personas are about, but also used examples to teach us how to design one. The skills I've picked up help me to persuade my boss/clients that our data is worth even more than just traffic reports.
Learn how to build strong personas and actually put them to use
In this course you'll learn to identify elements of good personas, and provide you with actionable ways to incorporate them in your organization.
The course will also outline the difference between two different approaches in building personas—data-driven vs. hypothesis-driven. You will learn the advantages and disadvantages of each approach and understand which circumstances make one method more appropriate than the other. You'll also learn to optimally combine qualitative research with quantitative data.
Lastly, you will learn how to package and market your personas in your organization.

I learned how to work with R a few years ago, but haven't used it much since I started working. It was really nice to see a practical example of how to use R for one of the toughest marketing challenges – creating actionable personas.
This course is right for you if…
You're involved in any customer or user centric effort in a medium to large organization.
You own a startup of any kind, with or without existing customer or user base.
You're a UX designer or UX researcher looking to step up their strategy game.
This course is probably not for you if…
You're the user of your product (hint: this is an extremely rare circumstance).
You already have your bullet-proof method to create personas.
Your company's monetization strategy exclusively depends on technology advancement.
Skills you should have before taking this course
Domain expertise on your specific industry (e.g., Marketing, UX Design, etc.)
Basic knowledge on how to use an electronic spreadsheet (i.e., data handling and graphs).
Basic statistics understanding (probability, descriptive statistics such as mean and mode, data summary and visualization)is ideal, but not completely necessary.
About
Stefania Mereu, PhD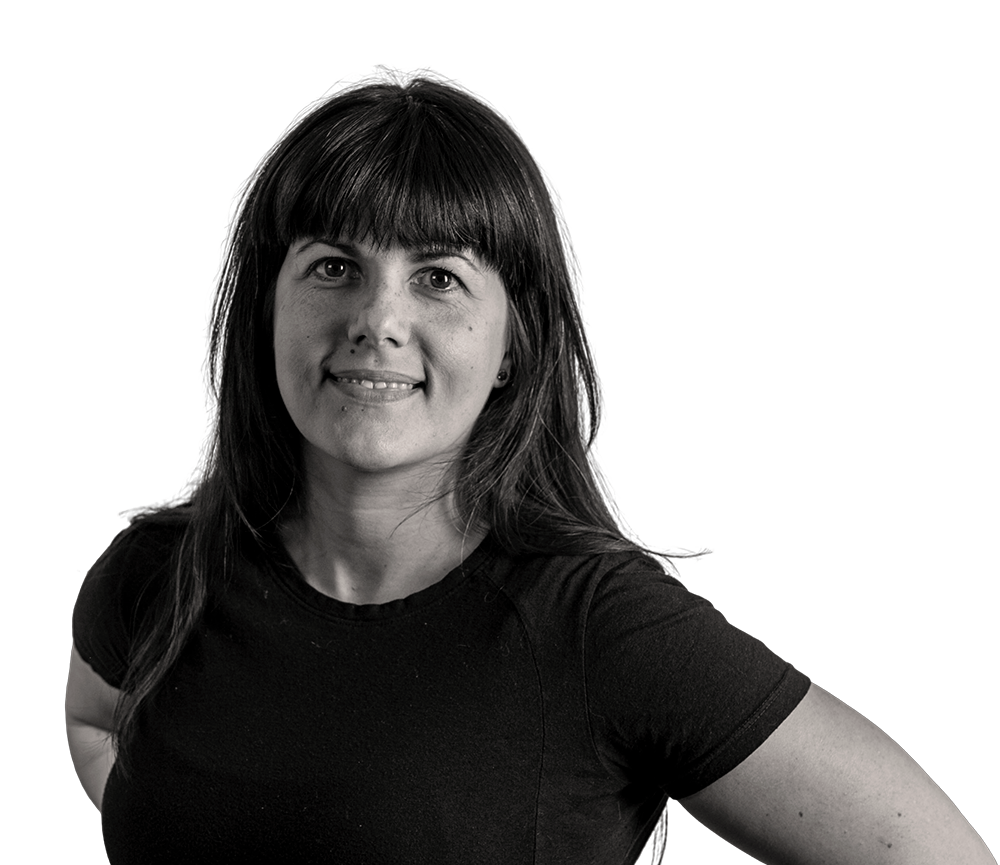 Stefania is a UX Data Scientist, Strategist & Evangelist. She is the director of user experience at HID Global. Before then, she was Sr. Quantitative UX Researcher at Express Scripts and Vice President of Research at Vast, a medium size startup that raised $14 million last year.
Your full course curriculum
Building data-driven personas
This introductory lecture will guide the user through some general, but important considerations about the use of personas in an organization, and will present a few real world use cases. What are they? How do you build them? And why?
The lecture will explain what elements need to be included in personas, how to make personas actionable, and how to maximize personas effectiveness by adapting their elements to the context in which they'll be used.
The third lecture will present two approaches in the creation of user personas, and will rationalize advantages and disadvantages of each approach.
This lecture will introduce you to the data-driven, quantitative method of creating personas.
This lecture will introduce you to the process of creating personas through qualitative techniques.
This lecture will follow up on Class 2, by presenting realistic use cases of personas for different industries. The lecture will explain which elements and data point are most useful for three different types of personas: customer personas, user personas, and marketing personas.
The process of packaging the persona is important to ensure that personas will be used in the organization. I'll show how to package the personas to ensure effectiveness in the evangelization process.
We'll examine several examples of student submitted data, and try to imagine what kind of personas the data could generate.
Show off your hard-earned skills and strengthen your profile
LinkedIn found that people who add credentials to their profile receive 6x more profile views than those who don't.
Add your certificates to your profile, share your accomplishments with the world, and join our alumni network.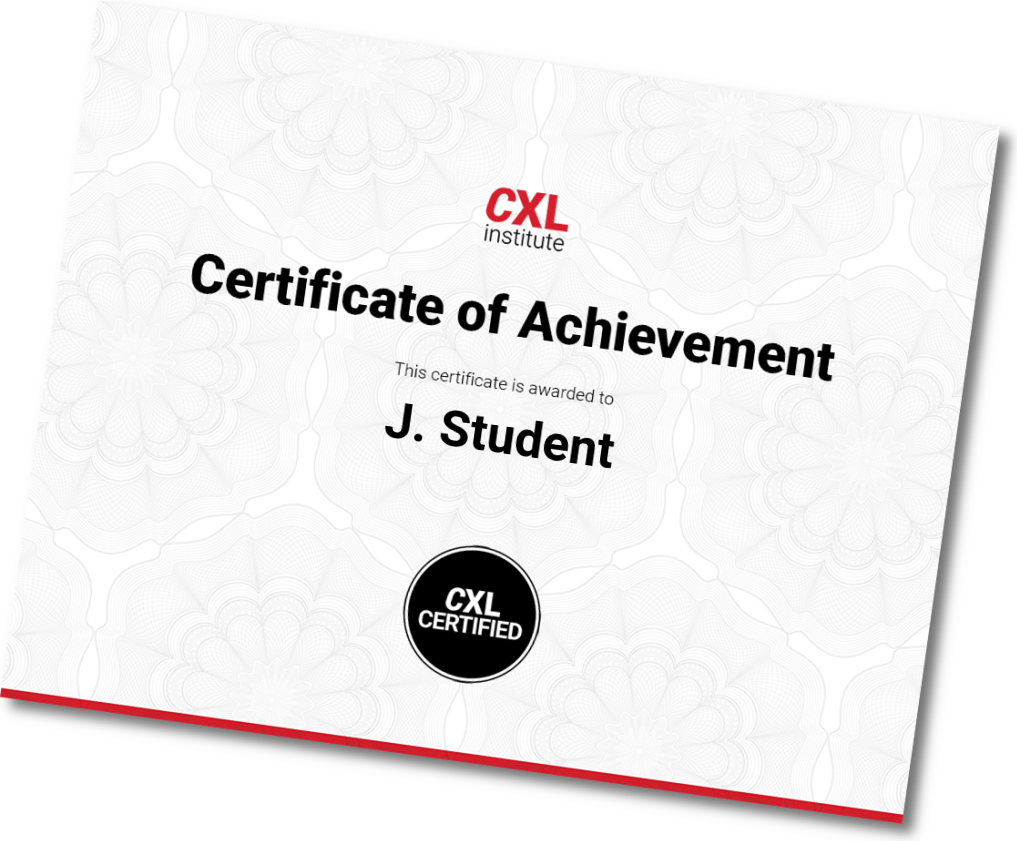 Get this course and 90+ others when you subscribe to CXL
This course (and all others – full list here) are included with CXL subscription.
At CXL, you can take online courses on growth, digital marketing, optimization, analytics, persuasion – all in a single subscription.
World's leading practitioners teaching you their best stuff.
90+ online courses on all things data-driven marketing
New courses added every single month
Subscribe to CXL and get access
90+ courses (full list here) on all aspects of data-driven marketing (new courses added every month)
9 minidegrees that give you advanced level skills
Got a team, multiple users? Get our Teams All-Access plan instead.
The CXL guarantee
7-day no questions asked money back period
You can immediately apply learnings and improve your results.
Need help convincing your boss?
Click here for a pitch deck, swipe files and tips.
Subscribe to CXL
All plans come with a 7-day trial for $1.
Get access to this and 90+ other training programs.
See plans and pricing
or
Request demo (for teams 5+)