Become great at creating superfans with personal video using Bonjoro
Course length: 1h 04min
Become a personal video expert and help your company stand out from the crowd through authentic, human relationships.
Casey Hill
Head of growth @ Bonjoro
Go to course now
Shopify recently published data that showed that the top 1% of your customers are 18 times as valuable as the average. This top 1% are your superfans. The people who not only frequently buy from you or are on your highest-paid plans, but they also leave glowing reviews, they tell their friends, they name-drop you in content and on social media.
If you want to build more superfans in your business, but aren't sure where to start, this course is for you.
If you feel like the world of marketing is getting crammed with automation and you want to stand out with your customers, this course is for you.
If you have heard of, or even if you use, personal video, but you want to drive results in specific areas that are lagging, this course is for you.
Some of the companies that train their teams at CXL:










Why take this course?
Gain an overview of "why" personal video as a medium. Students will understand the brand impact of personal video and why it's a meaningful medium to utilize.
Gain a use-case-driven understanding of how to use personal video for sales and customer onboarding. Learn 3 specific applications for each department.
Learn how to apply personal video for your business with Bonjoro. You will leave this course with specific, actionable steps to replicate case studies for your own brand.
After taking this course you'll…
Clearly understand what personal video is and how it can help you in your business.
Understand how Bonjoro, a personal video platform, works and how you can connect it to your existing technology stack.
Understand how personal video can be used to convert more sales leads, reduce demo no-shows and decrease "ghosting".
Understand how personal video can be used to retain more customers during onboarding, reduce long-term churn and help with increasing CLTV over time.
Understand how to make compelling videos that leave an impression and build advocacy and superfans
About
Casey Hill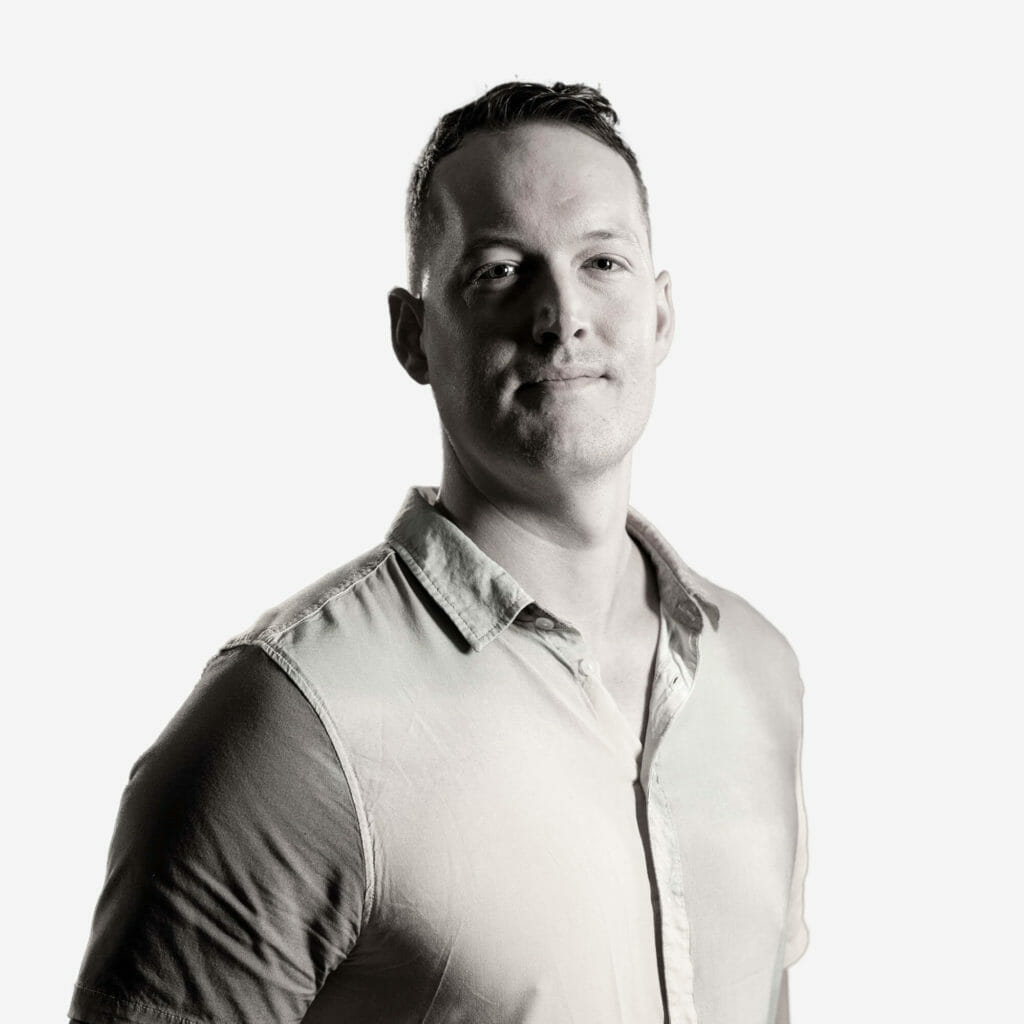 Casey Hill is a growth veteran, with over a decade of experience in helping software companies scale fast. Whether it's garnering millions of views on Quora and Linkedin, or pioneering new growth levers (like booking his team on hundreds of podcasts in 2020), Casey is always looking for innovative ways to help brands scale.
Your course curriculum
Bonjoro
In this lesson, we will look at the transformative effect that personal video can have on your brand. We will talk about the state of email and marketing today and how you can stand out.
Topics covered:
Learn what personal video is
Learn why personal video can be valuable for your brand
Understand how personal video is being used
This lesson will define what a "superfan" is and how you create more of them in your business.
Topics covered:
Learn what types of interactions can create superfans for your business
Learn what the actual monetary impact of building superfans can look like.
Learn about how Superfans are more than just what they spend (it's their social proof, media amplification etc.)
Learn how to use Bonjoro to reduce demo no-shows, get "ghosted" less, and close more deals. In this lesson we will go through actual Bonjoro videos, actual results and give you the blueprint of how to replicate their results.
Topics covered:
Learn how to use Bonjoro to convert more inbound leads
Learn how to use Bonjoro to get "ghosted" less by prospects
Learn how to use Bonjoro to create more engagement with prospects/leads
Learn how to use Bonjoro to reduce churn and build advocacy among your customers. In this lesson you will take a deep dive into how to delight your customers from their first interaction to their critical milestones.
Topics covered:
Learn how to use personal video to create a concierge welcome experience.
Learn how to build long-term advocacy from your customers by celebrating key milestones with them.
Learn how to gather vital customer use cases/success stories from your loyal customers.
In this lesson, you will learn tangible tips and strategies to use Bonjoro to execute your personal video strategy. This lesson will start with the basics of how to use Bonjoro and connect it to your day-to-day systems. Then it will get into the strategies and tips to get exemplary results.
Topics covered:
Learn how to send with Bonjoro and how to get set up
Learn specific ways to increase your opens, watches, clicks and responses with personal video
Learn top recording tips for personal video so you can always leave an impression.
Show off your hard-earned skills and strengthen your profile
LinkedIn found that people who add credentials to their profile receive 6x more profile views than those who don't.
Add your certificates to your profile, share your accomplishments with the world, and join our alumni network.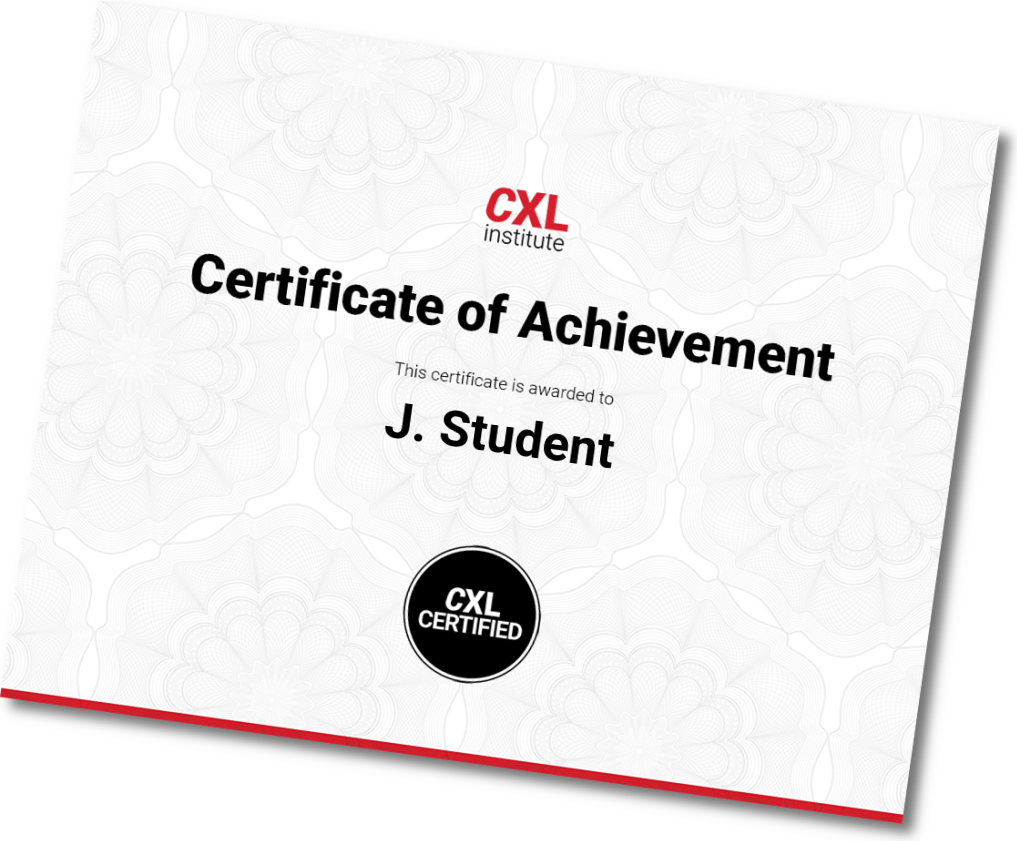 Get this course and 90+ others when you sign up for CXL
This course (and all others – full list here) are included with the CXL subscription.
At CXL, you can take online courses on growth, digital marketing, optimization, analytics, persuasion – all in a single subscription.
World's leading practitioners teaching you their best stuff.
90+ online courses on all things data-driven marketing
New courses added every single month
Go to course now