Optimize your LinkedIn profile with CXL certificates.
Did you know CXL is an authorized education provider on LinkedIn?
Our students earn blockchain verified certificates for completing minidegrees
and most courses on the Institute. You'll get a unique dashboard where you can
quickly add and share your certificates to LinkedIn.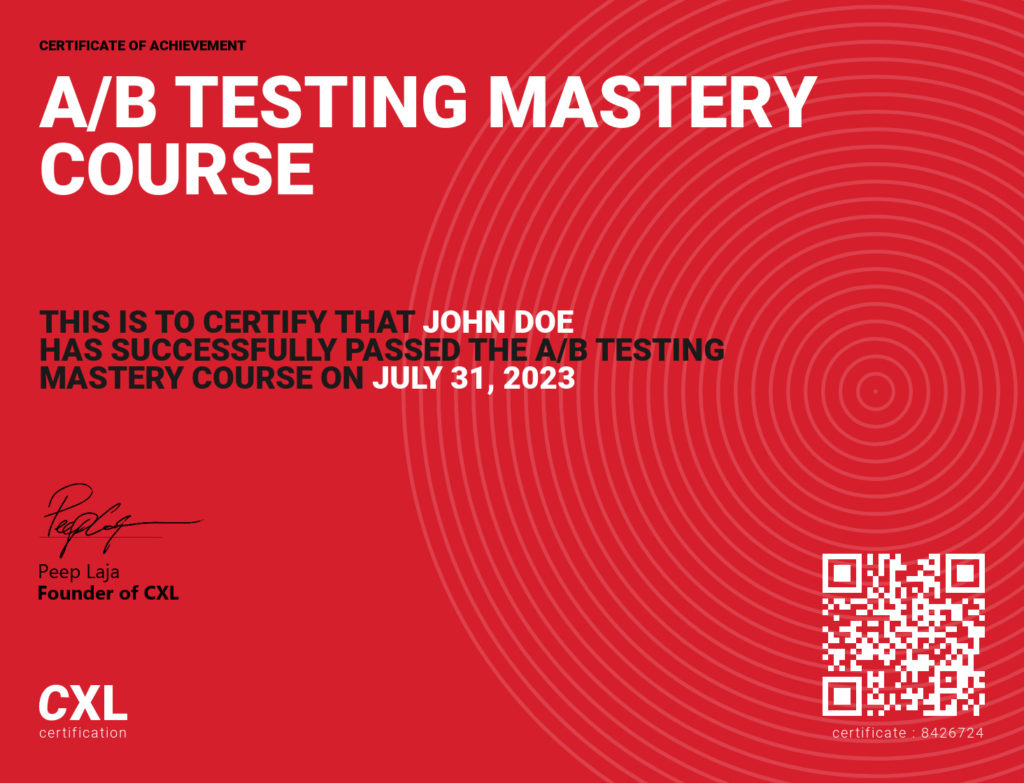 Show off your hard-earned skills and strengthen your profile
LinkedIn is easily the largest professional network in the world with more than 700 million users.
But it's not enough to just have a LinkedIn page, you need a great one—especially if you're looking for new opportunities.
What's more? LinkedIn found that people who add credentials to their profile receive 6x more profile views than those who don't.
They can also search for people who graduated from CXL and find you on that list.
Worried about finding a growth marketing position in your neck of the woods? Potential employers can see where Institute alumni live and what industry they work in on the Alumni section of our School page.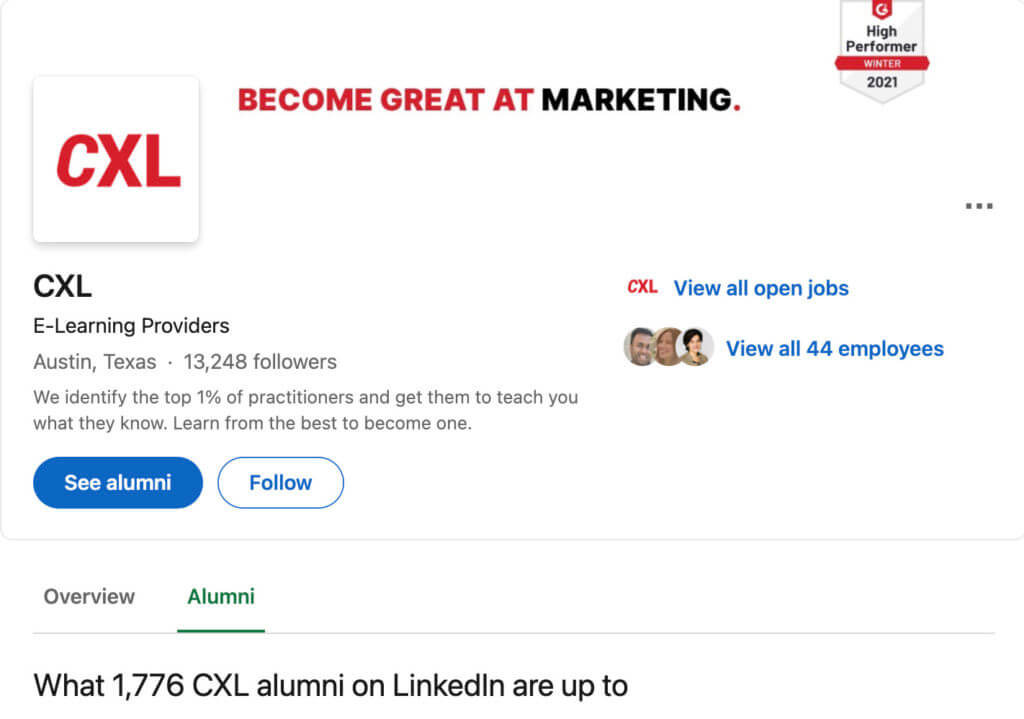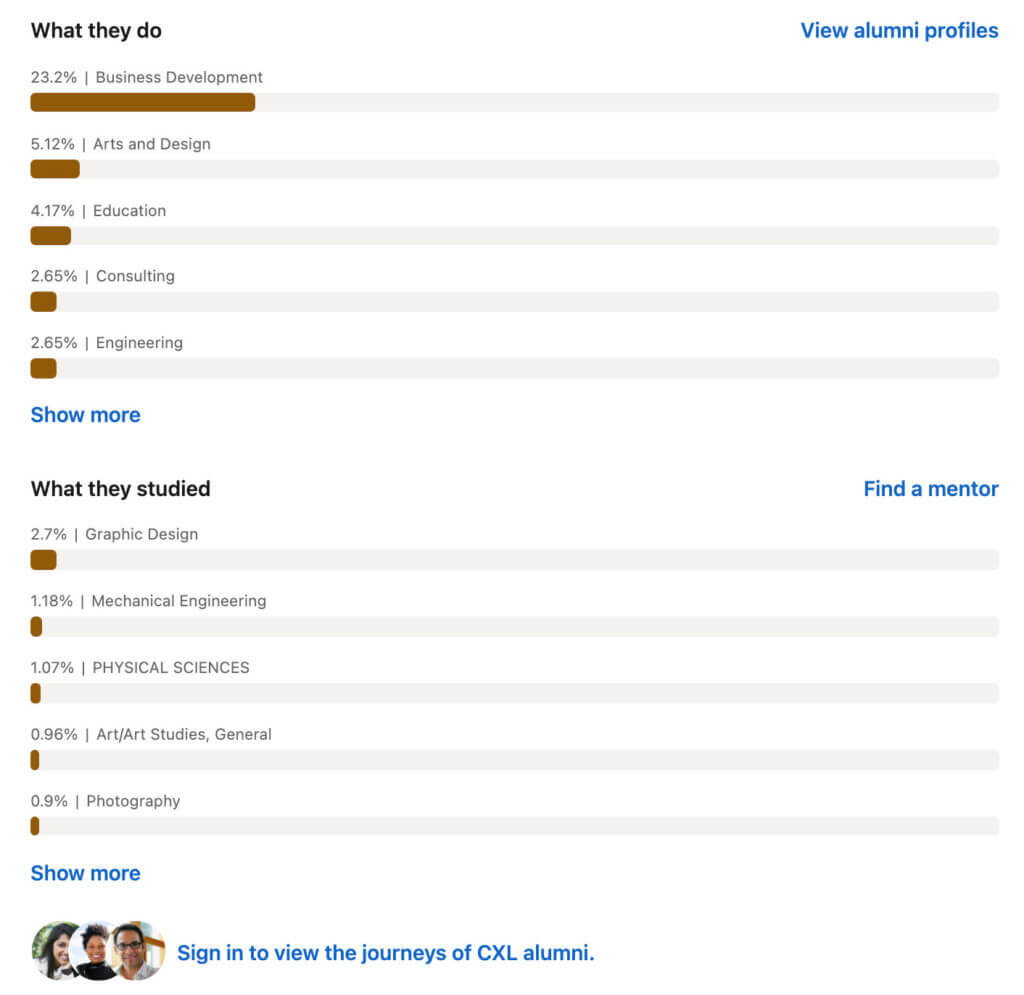 To become part of the Alumni program do the following:
Click open "Education" on your profile
Add "CXL" and your starting date
Save and you are automatically added to the CXL Alumni network.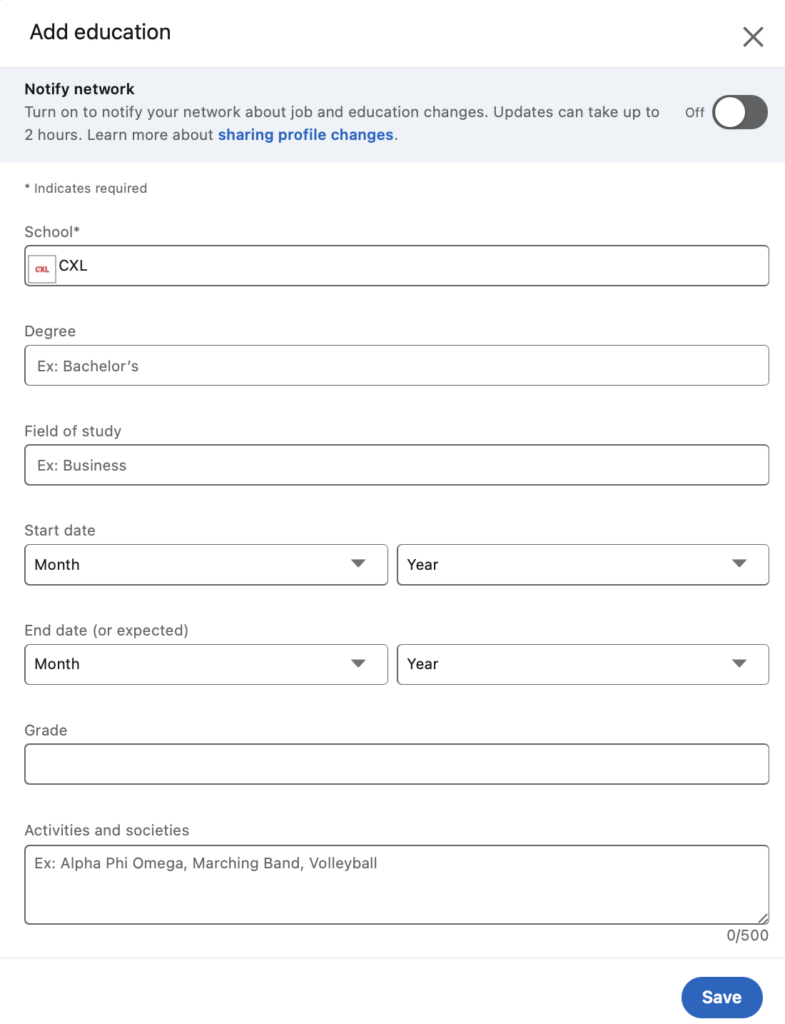 How to add a certificate to your LinkedIn profile:
Go to My Account > Certificates
Select the certificate you want to add to your LinkedIn profile from your wallet.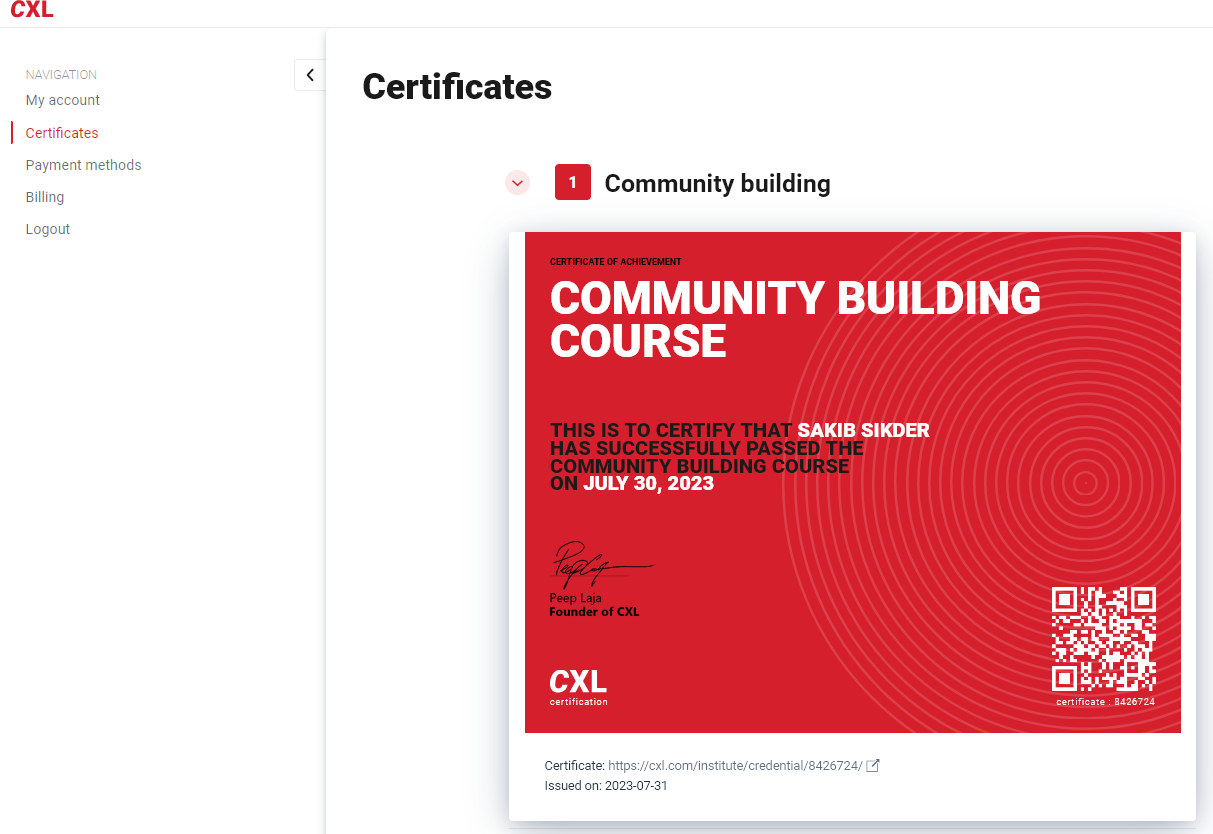 On the certificate page, click "Add to profile"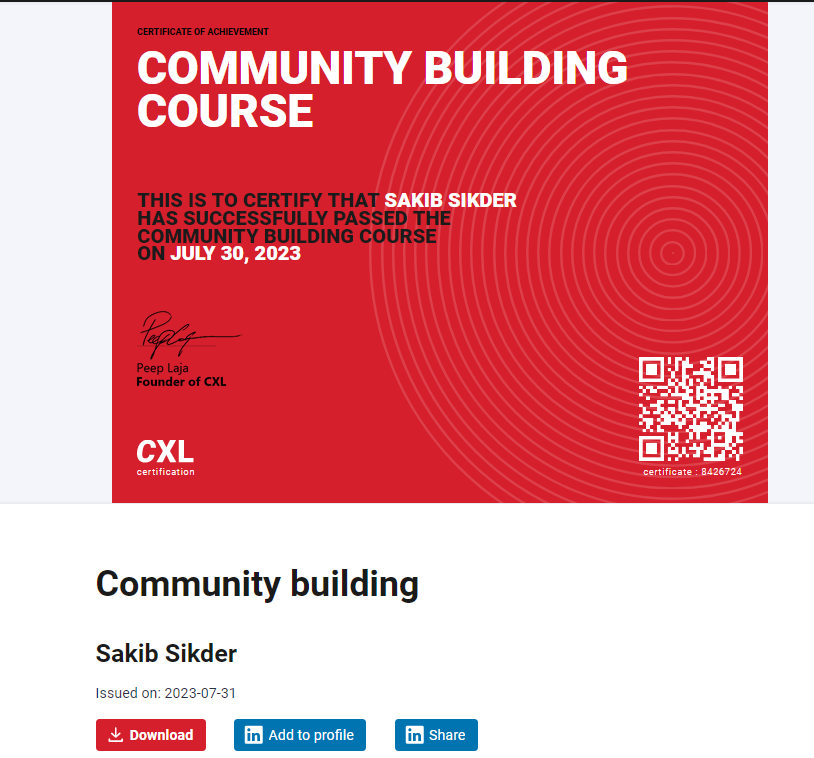 A pop-up will prompt you to sign in to LinkedIn. Once signed in, you'll see a window where everything is automatically filled for you.
Check the box "This credential does not expire."
Save to continue and double-check the Licenses & Certifications section of your LinkedIn profile.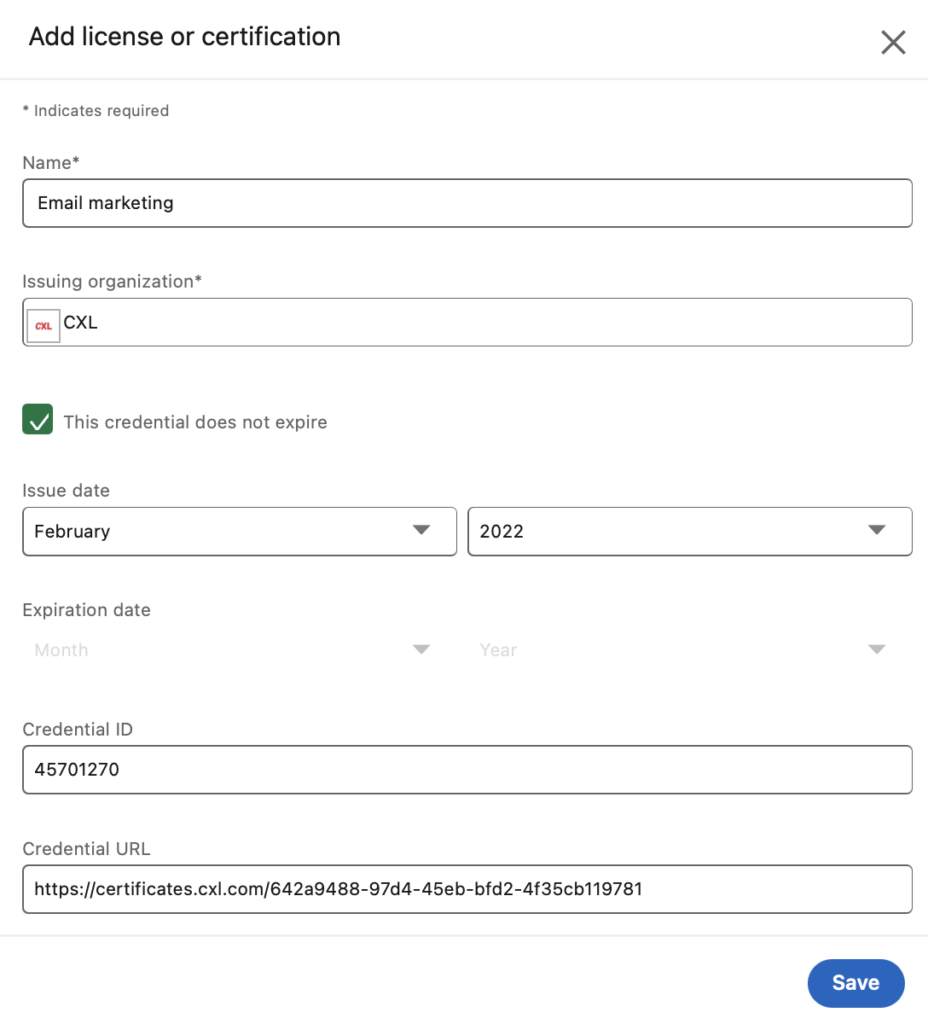 Any questions? Send us a chat message or an email to [email protected]