Did you know CXL Institute is an authorized education provider on LinkedIn?
Here's what that means for you:
You can add your education, certificates, and badges – everything you learned and earned at CXL Institute – to your LinkedIn profile.
Show off your hard-earned skills and strengthen your profile
Potential employers who are looking at your LinkedIn profile don't have to wonder whether or not you've got the skills for Google Tag Manager, because they can see that you completed an intermediate-level GTM course this year.
They can also search for people who graduated from CXL Institute and find you on that list.
Worried about finding a growth marketing position in your neck of the woods? Potential employers can see where Institute alumni live and what industry they work in on the Alumni section of our School page. If they reach out to us about interest in a Croatian growth marketer, we reach out to you.
How to add a certificate to your LinkedIn profile:
When you pass a final, you'll receive an email from us. Open the email containing the certificate (example subject line – Important: CXL Institute Certificate and Badge for Digital Psychology Specialist)
Click the red "View my Certificate" button inside the email: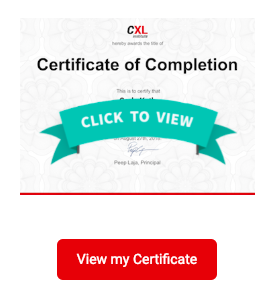 The certificate will open in a new tab. Click the "Add to LinkedIn" button on the left side of the page: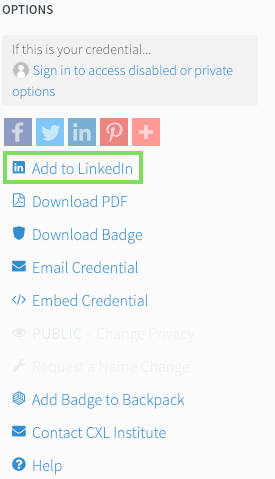 A window titled "Add to LinkedIn profile" will appear with auto-populated fields: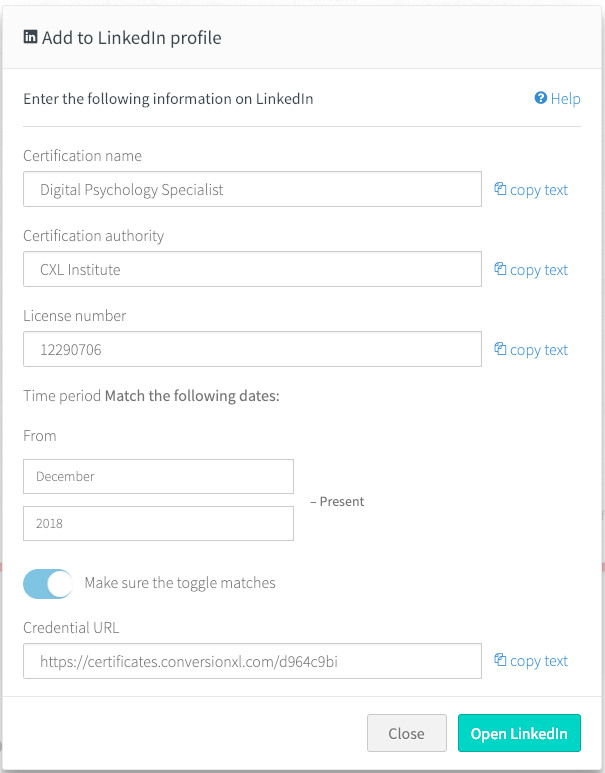 Click the teal "Open LinkedIn" button.
A new tab will prompt you to sign into LinkedIn. Once signed in, you'll see a window where you can enter your certificate information: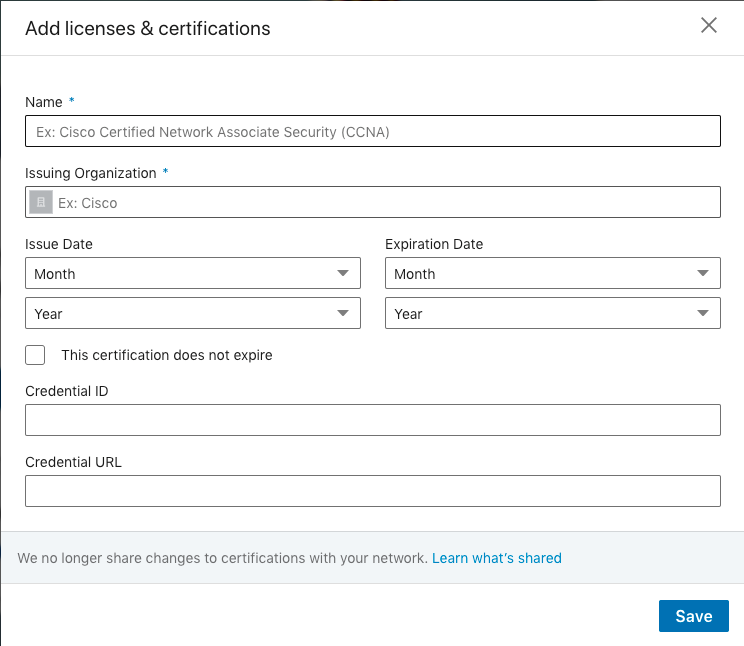 Copy/paste information from the "Add to LinkedIn profile" tab to this window.

Here's how the fields transfer:
Certification Name > Name
Certification Authority > Issuing Organization
License Number > Credential ID
Credential URL > Credential URL
Save the window and double-check the Licenses & Certifications section of your LinkedIn profile.
That's it! Your education here at CXL Institute is properly displayed on your LinkedIn profile, complete with your alumni status on the CXL Institute LinkedIn page.