Technical marketing with Simo Ahava
Your technical marketing questions answered This event is only available to CXL members, don't miss out.
Hosted by Simo Ahava
Senior Data Advocate @ 8-bit sheep
Technical Marketing Minidegree architect Simo Ahava wants you to stay ahead in a technologically evolving marketing industry. And now…he's here to answer your questions.

In this live technical marketing Q&A session, Simo will field your questions.

Simo Ahava is the Senior Data Advocate at 8-bit-sheep and the mastermind behind CXL's Technical Marketing Minidegree.
About Simo Ahava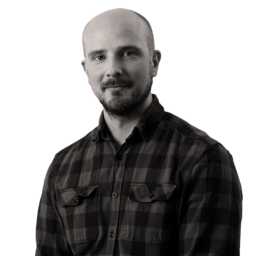 Simo is a partner and co-founder at 8-bit-sheep. He also writes a popular blog on all things Google Analytics and Google Tag Manager development at www.simoahava.com. An experienced speaker and prolific blogger, Simo can be seen and heard in conferences, product forums, support communities, and developer meet-ups alike.
Get your questions answered by Simo Ahava
This event is only available to CXL members, so sign up now and start the Technical Marketing Minidegree today.
Next, join our Facebook group to (1) submit questions that you would like to ask Simo Ahava, and to (2) receive your special access link to the Q&A on Thursday.