Casey Hill
Head of Growth @ Bonjoro
Nearly every person in marketing or growth has experienced resource scarcity. We would love to launch this or that additional campaign, or sponsorship, but there is no room in the budget. What if you could add hundreds of thousands of dollars in Annual Recurring Revenue through free channels? What if all it took was a good plan of attack and the right strategy? In this webinar we will explore the value of Quora, Being a Podcast Guest and Linkedin as ways to grow your organization.
In this webinar you will learn:
Learn how to navigate paid Quora ads
Learn how to get featured on podcasts
Learn how to be a good podcast guest
Learn how to get leads and build partnerships on Linkedin
About Casey Hill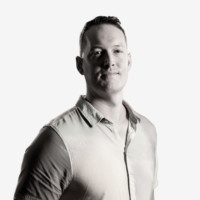 Casey Hill is a growth veteran, with over a decade of experience in helping software companies scale fast. Whether it's garnering millions of views on Quora and Linkedin, or pioneering new growth levers (like booking his team on hundreds of podcasts in 2020
Save your seat
Scale your business with non-paid channels
Learn how to scale your organization without a massive ad budget.
2021/12/08 11:00:00 (CDT)