CXL Community: Office Hours Q&A with Tim Wilson
Learn how to effectively communicate analytics results in a brain-friendly way. This event is only available to CXL members, don't miss out.
Hosted by Tim Wilson
Senior Analytics Director @ Search Discovery
Join Tim Wilson for a live members-only office hours session where he will answer your questions regarding his new data presentation and visualization course.
This is your exclusive, one-time opportunity to get your data presentation and visualization course questions in front of expert Tim Wilson, so don't miss it.
About Tim Wilson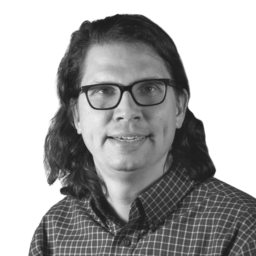 Tim has been working in digital data full-time since 2001 in a variety of roles. He is a long-time creator of pragmatic content for analysts and marketers, including co-hosting the bi-weekly Digital Data Power Hour podcast (analyticshour.io) and co-creating dartistics.com – a site dedicated to encouraging analysts to learn the R programming language and apply statistical methods to their data.

He is a passionate advocate for effective data visualization and effective presentation and communication of analyses to stakeholders, blending his undergraduate degree in art and design and his MBA and real-world experience collaborating with business stakeholders, with over 15 years of devouring books, conference presentations, and podcast episodes on the topic.
Get your questions answered by Tim Wilson
This event is only available to CXL members, so (1) click to sign up now. (2) Next, start Tim Wilson's Data presentation and visualization course today. (3) Finally, submit your questions to our members-only CXL Community