Miri Rodriguez
Storyteller and Head of Global Internship Program @ Microsoft Corporation
Brands Dismantled is a weekly show where we take a deep dive into the mind of brand architects and how they've scaled their companies in a timeline-based format. Tune in to hear brand practitioners break down the 4 key milestones you need to have a brand breakthrough.
This week we're joined by Miri Rodriguez who is an award-winning brand consultant, bestselling author, storyteller, and Head of Global Internships at Mircosoft. Join in and listen to how she has leveraged her storytelling skills to elevate the Microsoft brand.
About Miri Rodriguez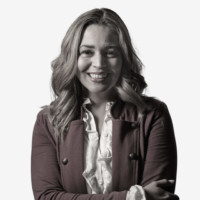 Miri Rodriguez is a globally recognized Storyteller, Head of Global Internship Program at Microsoft and author of Brand Storytelling. She is a creative journalist and content strategist, evangelizing brand narrative and showcasing how thought leaders can leverage storytelling techniques for culture activation and influence in the digital age.
Miri has earned several awards in digital marketing and customer experience and is ranked as top in-demand speaker at leading industry conferences around the world. Miri brings 15+ years of expertise, valuable industry and consulting insights matched with a lighthearted and connected delivery approach.
Get unlimited access
Brands Dismantled: How Microsoft used storytelling to elevate their brand
Get a brand storytelling blueprint in 4 key milestones.
Watch ondemand anytime!