CXL Community: Office Hours with Sridhar Kamma
Join Sridhar Kamma for a live members-only office hours session where he will answer your questions regarding his new Python Basics and SQL Basics courses. This event is only available to CXL members, don't miss out.
Hosted by Sridhar Kamma
Founder @ FunnelAI
It's time for CXL office hours – a live session where you get to ask Python Basics and SQL Basics course instructor, Sridhar Kamma your course content questions.
This is your chance to get exclusive access to the instructor to ask questions and get feedback as you work toward completing the coursework.
About Sridhar Kamma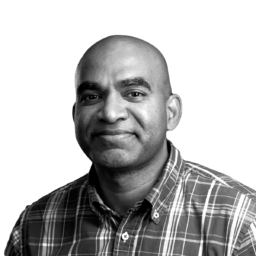 Sridhar has over 18 years of experience in conceptualizing and directing the development of advanced technology solutions, including artificial intelligence and building startups that help businesses with process improvements and implementing disrupting technologies to help businesses achieve growth.
Get your questions answered by Sridhar Kamma
This event is only available to CXL members, so (1) click to sign up now. (2) Next, start Sridhar Kamma's Python Basics and SQL Basics courses today. (3) Finally, submit your questions to our members-only CXL Community