What you need to know about AI as a marketer
Learn to use AI marketing tools to accentuate your business
Guy YalifCofounder and CEO @ Intellimize
Artificial Intelligence is constantly evolving and is used in some form by people everyday. From Google Home to Apple Siri, from chatbots to Amazon Alexa, AI is quickly reshaping the way we do marketing. Find out how AI is making a difference in marketing and how to get the most out of your investment.
In this webinar, you'll learn:
Where AI is being used in the marketing funnel today.
How to apply AI for conversion rate optimization.
What questions you should be asking your internal or vendor team about AI.
Have any questions?
The webinar will last about 45 minutes. Have questions? Send them in the webinar chat.
About Guy Yalif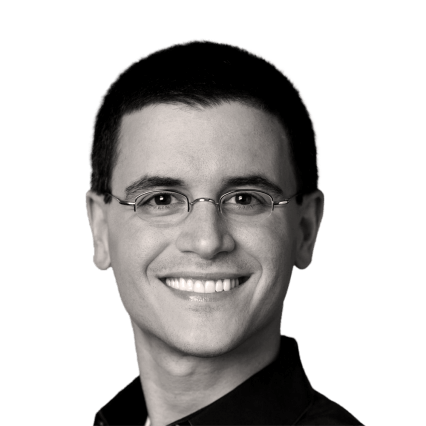 Guy Yalif has been putting AI into the hands of marketers for the past several years as Co-founder and CEO of Intellimize. Prior to Intellimize, he held a number of senior marketing positions at major media and technology companies, including Vice President of Global Marketing at BrightRoll and Head of Global Product and Vertical Marketing at Twitter, as well as leadership roles at Yahoo, Microsoft, Boston Consulting Group, and Tradeweave. Guy graduated summa cum laude from Princeton University in Mechanical and Aerospace Engineering and was an Arjay Miller Scholar at the Stanford Graduate School of Business.
Get unlimited access
What you need to know about AI as a marketer
Learn to use AI marketing tools to accentuate your business
Watch ondemand anytime!