Conversion Research: Sprint
Research is where 80% of the results in conversion optimization come from.
Start getting more wins and bigger wins by identifying leverage. Join this 6-week live interactive training program to master the conversion research process.
This training program is designed for conversion optimization and digital marketing professionals.
Launching Monday, October 12, 2020.
Apply now
Some of the companies that train their teams at CXL Institute:










To get wins, you need to know what the problems are.
Most A/B tests lose because they focus on stuff that doesn't matter.
Key to effective conversion optimization is understanding what can move the needle. You could be testing 10 variations of the hero image, but perhaps it doesn't matter at all. You could be having (and probably have) 30 critical problems that you don't even know about.
Test ideas that are born out of ideation and brainstorms have a very high degree of failure. The opposite is true for test hypotheses that are derived from research.
Conversion research is about identifying leverage – what matters on your website to drive results, what matters to your users.
Without understanding what gives you leverage, you're chasing the wind.
Introduction video (1 min)
This sprint will teach you how to conduct conversion research, so you can increase your win rate
This online training program is led by CRO experts from CXL Agency, an industry-leading conversion optimization agency. These are the very people who created the ResearchXL framework, the industry standard for conversion research.
Your instructors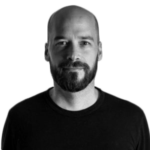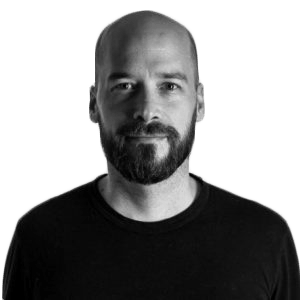 Throughout the program, you'll learn how to
think like an analyst, and ask tough business questions,
identify areas of improvement on your website with heuristic analysis,
conduct an analytics audit, and make sure everything that needs to be measured is being measured, and that the data is accurate
run user testing sessions to identify friction points on your website,
use qualitative research to understand your users, learn how they buy, and how they want to buy,
do copy testing, and discover where your website copy falls flat, misses the mark,
work with mouse tracking heat maps and session replay videos
… and much more.
Special pricing for teams
We are offering special pricing options for groups of two and up. Sign up with a friend or your entire team to save on costs while you master the conversion research process.
Sign up and add up to 10 emails when prompted in the application process.
Build deep connections with other people in the field
We take networking seriously. Another major benefit of this live cohort is meeting other people like you – folks with a growth mindset, going places.
You will work together on group projects every week, and form relationships that you can leverage for years to come.
It's one of the key benefits to join – say many of our past cohort members.
Details
Live 2.5 hours sessions will be held on the Thursday of each week at 11 am CST.
Sprint exercises will vary week-over-week and students will receive video and course assignments in advance.
Students will be members of a private Slack group and should expect a total time commitment of 3-6 hours per week between sessions and assigned curricula.
Apply to this CXL Sprint
CXL members
Active CXL members (All-access pass and minidegree holders) receive special membership pricing.
Non-members
If you're new to CXL, you can purchase this Sprint now or sign up for an All-Access membership for reduced Sprint price.
Not ready to commit?
Stay updatedAsk a question