Give your conversions a serious lift by following the data
Conversion research is where 80% of the results in conversion optimization come from. Let's do it for your company.
New done-with-you 6-week live interactive training program.
In this program, you conduct actual conversion research for your business while we guide you through it.
Stay updated
Some of the companies that train their teams at CXL Institute:










Get conversion research done for your company. We'll guide you through it.
This is no ordinary training program – this is learning by doing. The final outcome is that you have completed 100% real conversion research for your business.
Your final exam is presenting the results to your company leadership.
Over 6 weeks we'll show you exactly how to conduct conversion research, and you implement the learnings right away.
CXL Agency charges $17,500 for done-for-you conversion research. This program not only gets the conversion research done, but also teaches everyone on your team how to do it. At a *much* lower price.
(If you're an agency, you can take the learnings and start offering it as a service).
Conversion research tells you what your problems are. Fixing them makes you money.
Don't follow your gut, don't listen to your colleagues and don't copy your competitors. Real lifts in conversions come from data, not opinions and guesses.
That's why you need conversion research.
Most A/B tests lose because they focus on stuff that doesn't matter.
Key to effective conversion optimization is understanding what can move the needle. You could be testing 10 variations of the hero image, but perhaps it doesn't matter at all. You could be having (and probably have) 30 critical problems that you don't even know about.
Test ideas that are born out of ideation and brainstorms have a very high degree of failure. The opposite is true for test hypotheses that are derived from research.
Conversion research is about identifying leverage – what matters on your website to drive results, what matters to your users.
Without understanding what gives you leverage, you're chasing the wind.
1-min explanation on why do conversion research, and what we teach in this program:
This sprint will teach you how to conduct conversion research, so you can improve your conversions (and increase your win rate)
This online training program is led by CRO experts from CXL Agency, an industry-leading conversion optimization agency. These are the very people who created the ResearchXL framework, the industry standard for conversion research.
Your instructors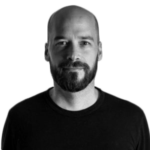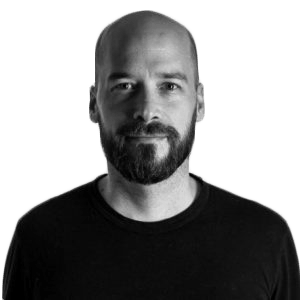 Throughout the program, you'll learn how to
think like an analyst, and ask tough business questions,
identify areas of improvement on your website with heuristic analysis,
conduct an analytics audit, and make sure everything that needs to be measured is being measured, and that the data is accurate
run user testing sessions to identify friction points on your website,
use qualitative research to understand your users, learn how they buy, and how they want to buy,
work with mouse tracking heat maps and session replay videos
understand your program's testing velocity and bandwidth,
… and much more.
Every week you complete one part of conversion research for your business. We will look over your findings with you, give you feedback, and answer any questions you might have about conducting research or interpreting findings.
End-deliverable: fully completed conversion research
At the end of this program, you will have a written report detailing key insights about your customers and your website. It will outline specific changes you should make to your website. It will include both general business insights as well as specific page by page findings.
Your final exam is presenting the results to key stakeholders at your company. This gets you business-wide buy-in, and you can get the resources you need to act on the findings. That's where you'll get the uplifts.
Unlimited seats for every business
Whether you attend alone or bring 10 colleagues, the price is the same. Conversion research and acting on the findings is a team sport. Take this chance to collaborate with your whole team.
Learn together, conduct research together, make more money together.
Conversion Research 6-week training program curriculum
It all starts with a goal. Members of the CXL agency team will welcome students in the first week with techniques and strategies that will enable an initial list of questions and concepts you should ask yourself, stakeholders, and clients. Identify the low-hanging fruit and determine what tests and which metrics to track when testing. Students will be walked through high-level heuristic analysis and introduced to the CXL's Test Bandwidth Calculator to determine primary test metrics.
Voice of customer data is the key to getting at the 'why' behind what is happening with your brand and products and all the marketing efforts used to change behavior and perceptions around it. Without it, established brands can't adapt to changing landscapes of customer attitudes and market forces. Join CXL Research Director Ben Labay for an immersive walkthrough of the landscape of voice of customer data and how to maximize it for your projects.
Your users know your website, not you. Discover the weak points of your landing pages with a hands-on workshop lead by Optimization Strategist, Haley Carpenter. Students will determine their research targets and tasks, set up a user test, and analyze results together.
Working alongside Brendan Moore, this week is focused on how to read through analytics reports with a conversion lens. Students will learn how to identify problem areas in the customer journey, understand common reports and metrics to mine insights, and strategies on how to identify trends and behaviors amongst different segments of your user base.
Better words get better results. Join Peep Laja and uncover the advantages of expanding your audience research by testing your copy and learning how to get quantified insights on how the very people you're selling to perceive your messaging.
Develop test hypotheses, apply the Crazy 8 technique for brainstorming sessions, and practice sharing your findings. The closing session will focus on how to manage your testing queue, research findings, and more using whichever project management tool.
Get notified when session gets scheduled
Stay updated