Would you like to 5x your revenue from email?
Lifecycle emails – triggered by actions subscribers take – are often overlooked and under utilized by ecommerce companies.
Yet when you build a solid lifecycle email marketing system, you can literally automate growth.
Online course:
Lifecycle Email Marketing for Ecommerce

By Austin Brawner,
Chief Fixer @ Brand Growth Experts
Course length: 4h 00min
This course is archived
The quality of the course no longer meets our production standards. The course is in the archive – for all-access members.
Please see our course catalog for new and certifiable courses.
Start 7-day trial for $1
Some of the companies that train their teams at CXL:










In just 4 sessions, you'll be able to…
Capture more quality leads and convert them into customers with effective campaigns.
Drive more sales from email while creating less content and sending fewer promotions.
Advertise more confidently knowing your new customers are being followed up with 'automatically' after each purchase.
Introduction video (1 min)

Austin is one of the smartest marketers in ecommerce today. He knows how to boost retention and he knows how to grow profitable ecommerce businesses, that's why I've had him speak at my events!
This course will teach you how to send smarter and more profitable emails
You'll learn how to capture more qualified leads, recover abandoned carts/sessions, and drive repeat sales with simple yet effective email systems.
If your ecommerce business relies on driving sales through email marketing – from newsletters to following up with prospects and customers, you need this in order to drive more revenue from this channel.
Spend marketing dollars on other channels more confidently
You can advertise more confidently know your new subscribers and customers are being followed up with "automatically".
Decrease your cost of customer acquisition
It's much less expensive to sell new products to customers and subscribers on your email list than to convert new people who've never heard of you
Increase your Customer Lifetime Value
If you want to drive more repeat purchases in your business, the first step is to get your customers on your email list. Unlike retargeting, sending emails to your current customers doesn't cost more.

Much of what helped MVMT grow to over $10 million in sales, I learned from Austin. I listened to his podcast every week and took away lessons that helped us grow tremendously. He's smart as hell and I highly recommend working with him!
This course is right for you if…
Have an online brand or store that sends emails to customers and prospects
Know you're leaving money on the table with your current email marketing strategy
Are consistently driving sales and want to become more profitable
This course is probably not for you if…
Your business isn't in the market of selling ecommerce products
You cannot make changes to your email marketing (even if you want to!)
You've never sent an email to your list or customers
Skills you should have before taking this course
This is an intermediate course for anyone who has ever sent an email out to their customers
You should be familiar with how to send out an email whatever Email Service Provider you use (e.g. Klaviyo, Mailchimp, Bronto, Retention Science, etc.)
Knowledge of how a lead capture opt-in works would be helpful, but not essential!
About
Austin Brawner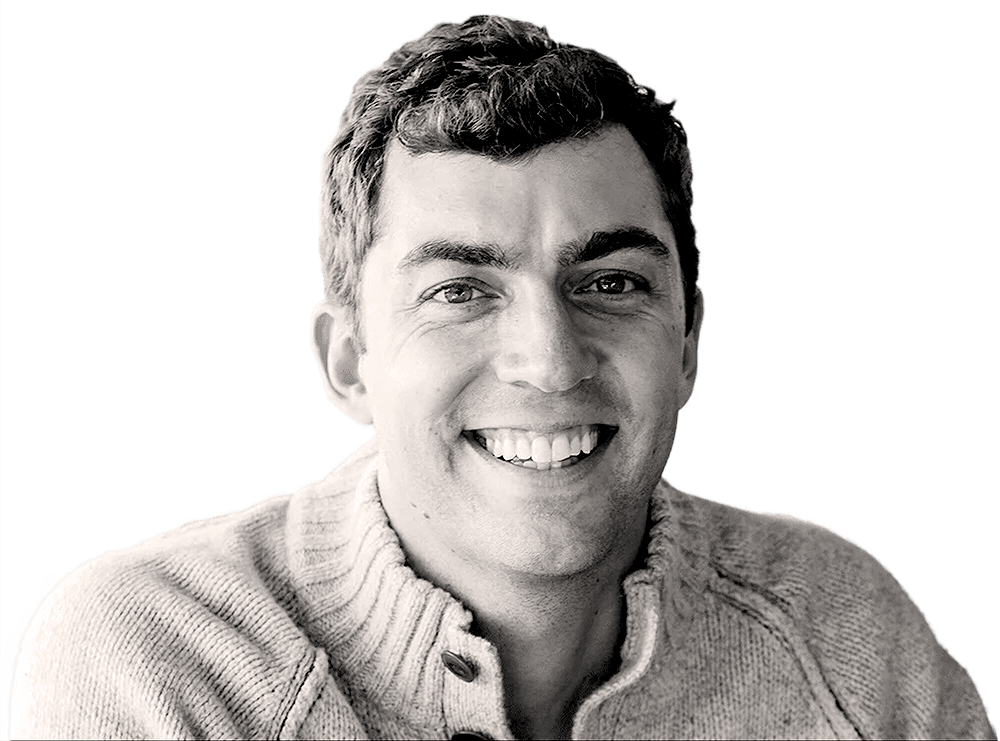 Austin Brawner is the Chief Fixer at Brand Growth Experts. We help the world's fastest-growing online brands drive traffic and retain customers by sending smarter, more profitable emails and delivering more effective ads.
He also hosts the highly-acclaimed Ecommerce Influence Podcast, where he shares advanced acquisition and retention strategies for fast-growing online brands.
Your full course curriculum
Lifecycle email marketing
In this class, we'll cover best practices around high converting opt-ins and we'll create a sequence to turn your new leads into customers.
In this class, we'll cover how to deal with different types of abandonment that online stores experience. We'll identify different types of abandonment and build email campaigns to recover lost sales.
The old "batch and blast" method of email marketing doesn't work anymore. If you want to succeed in 2018 you need to segment your email list. In this class, you'll learn how to do it properly.
In this class, we'll cover how to drive repeat purchases with email marketing. The more 1x buyers who become 2x buyers the higher the LTV. You'll learn the email marketing campaigns to set up to drive repeat sales.
Show off your hard-earned skills and strengthen your profile
LinkedIn found that people who add credentials to their profile receive 6x more profile views than those who don't.
Add your certificates to your profile, share your accomplishments with the world, and join our alumni network.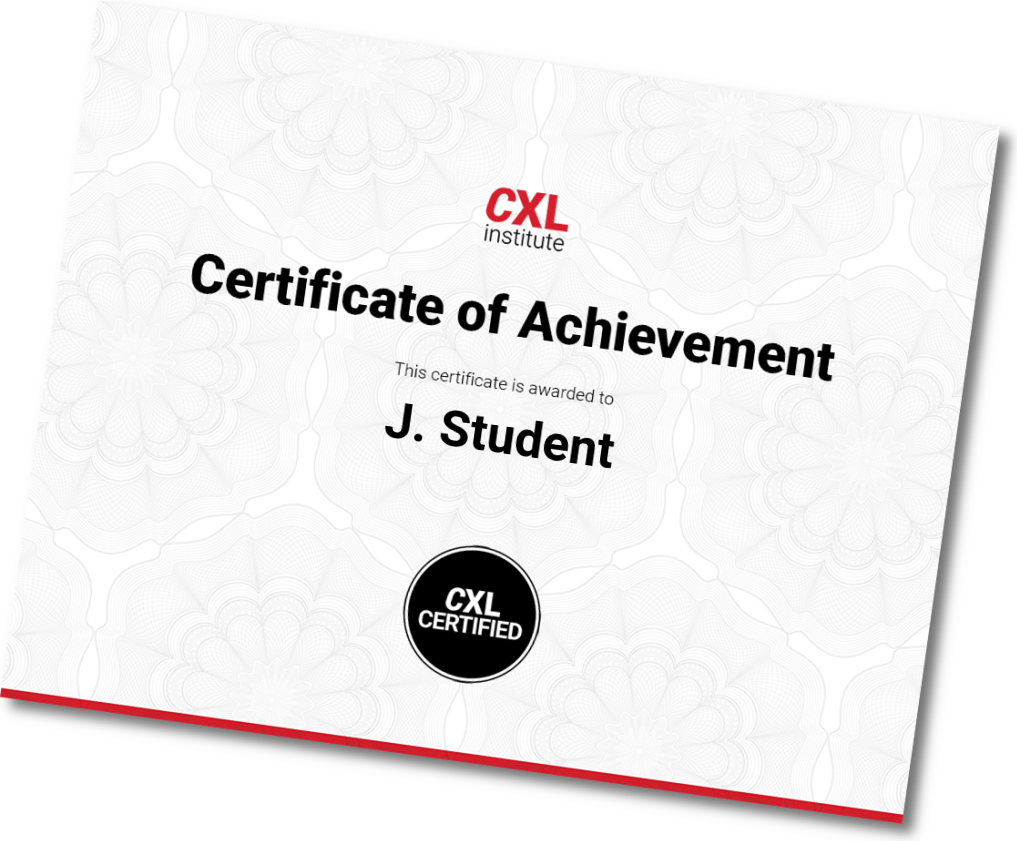 Subscribe to CXL and get access
90+ courses (full list here) on all aspects of data-driven marketing (new courses added every month)
9 minidegrees that give you advanced level skills
Got a team, multiple users? Get our Teams All-Access plan instead.
The CXL guarantee
7-day no questions asked money back period
You can immediately apply learnings and improve your results.
Need help convincing your boss?
Click here for a pitch deck, swipe files and tips.
Subscribe to CXL
All plans come with a 7-day trial for $1.
Get access to this and 90+ other training programs.
See plans and pricing
or
Request demo (for teams 5+)