Become great at Google Data Studio
Create impressive, time-saving reports with Data Studio
Online course
By Michele Kiss,
Senior Partner @ Analytics Demystified
Course length: 4h 30min
Start 7-day trial for $1
If you want to create more insightful reports and save time in the process…
…look no further than this course on Google Data Studio.
Soon you'll be able to automate manual reporting tasks, visualize data and deliver valuable reports that your end-users will love.
Disappointed by Data Studio in the past? This course will change that.
You'll dramatically shorten the learning curve and gain all the skills you need to get started with Google Data Studio — even if you've never used it before.
Plus you'll get the best methods, tricks and advanced techniques you need to become a reporting superstar.
After taking this course, you'll:
Use controls, filters and segments to empower and delight users with reports they can explore on their own
Build and customize different types of charts — from tables to interactive funnel visualizations
Understand the landscape of data sources that connect to Data Studio
Use and blend multiple data sources, so you can report the complete picture
Create calculated dimensions and metrics, so you can report on what matters to your business and keep your data clean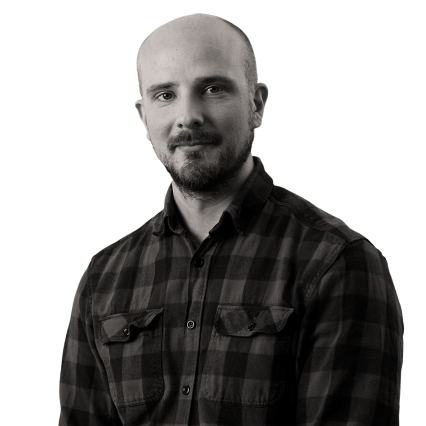 Simo A.
Michele Kiss' Data Studio course is the only thing you should be doing right now. Not only do you get world-class instruction from the leading expert in the field, but you'll also be able to uncover the myriad of ways in which to make visualization and reporting useful again.

Jawahar Kaushal
I got so much clarity about Data Studio. Michele Kiss is amazing, and her way of teaching is also outstanding.

Michael Spencer
The course went beyond the tool itself to give tips in how to best present data.
In a data-driven world, these reporting skills will set you apart
As businesses become more data-driven, those who can turn raw data into truly insightful reports are becoming more valuable. And more in demand.
So if you want to be a reporting all-star who can create awesome reports and visualizations, this course is perfect for you.
Not only will you save time by automating cumbersome manual tasks…
…you'll also help stakeholders make smarter, data-driven decisions. And they'll wonder how they were able to operate before.
Reports from generic tools…
Can be difficult for your end-users to understand, analyze and explore
Are usually isolated from other data sources, so you can't see the full picture
Are slow, manual and cumbersome to create
Are difficult to keep clean and updated
Once you've learned how to use Data Studio, you will…
Create interactive reports users can understand and explore to find the insights they need
Connect data sources to create a comprehensive picture of your business
Automate repetitive manual tasks
Know how to clean your data and deliver reports that stay up-to-date on their own
This course is essential for you if …
You want to get better at reporting, analyzing and presenting data
You want to share more valuable insights and empower your end-users to explore data on their own
You want your work to stand out and look professional and credible
This course is NOT for you if you…
Using and sharing information with Google products is impossible at your company, or your business is already all in on another reporting platform
You're happy to continue manually copying and pasting data in spreadsheets
You're already a hard-core Data Studio user or have lots of experience with tools like Tableau and Looker — in that case, you may find this course too intermediate
If you've never used Google Data Studio before, don't worry. We'll start with the basics to get you up and running. To help you learn, we'll use Google Analytics as a sample data set.
Then, you'll discover advanced features and use cases, so you can add even more valuable abilities to your skillset.
After completing this course, you'll be able to confidently use most features in Google Data Studio. The skills you gain in this course will open up a new world of reporting possibilities.
Michele Kiss
Senior Partner @ Analytics Demystified
Michele Kiss is a renowned leader in digital analytics and a (very) early user of Google Data Studio. She helps clients across industries draw insights from their digital data by improving their analysis, reporting, training and process. Michele won Di …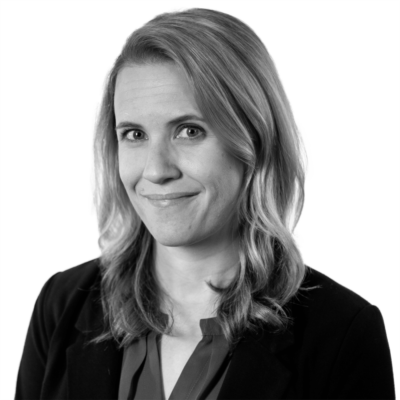 Michele Kiss is a renowned leader in digital analytics and a (very) early user of Google Data Studio. She helps clients across industries draw insights from their digital data by improving their analysis, reporting, training and process.
Michele won Digital Analytics Association's "Rising Star" award (2011) and "Practitioner of the Year" award (2013). She is a frequent blogger, writer, podcast contributor and speaker.
You can read her thoughts at michele.analyticsdemystified.com
Your full course curriculum
Google Data Studio
Get an overview of the Data Studio interface and an introduction to the types of data you can use. We'll look at Data Studio's basic functions and settings. And discuss a fundamental principle of data visualization that underpins the entire course.
You'll learn:
Data sources
How to turn an explore into a report
Report basics
Next we'll dive into the different charts available. You'll see how to use various types of visualizations to convey distinct messages. And how different chart types can work together to paint a more complete picture.
You'll also learn how to best customize your charts to communicate your data well.
This lesson will cover:
Community visualizations
Multiple chart types together
Additional chart settings
In this lesson you'll discover how you can intelligently use color in your reports and visualizations so everyone can understand your data better. We'll also cover Data Studio's options for communicating via color.
We'll address:
Color blindness
Consistent use of color
Conditional formatting
Next you'll learn how to work with dates in Data Studio: how to format them, customize the date ranges of your reports and how to deal with common problems that arise.
This lesson will guide you through:
Choosing how to display date
Reconstructing dates
Date ranges (auto vs. custom, advanced)
5
Filters, controls and segments
In this lesson, you'll learn to filter charts and tables. But more importantly, you'll see how to create customizable filters that allow your end-users to explore the data themselves.
This lesson will guide you through:
Types of filtering
Filter Controls
Interactive Charts
Next you'll discover the power of calculated fields. These let you create customized metrics for what matters to your business. You'll also see how to create calculated dimensions to more clearly and cleanly convey your data. You'll see specific examples of useful calculated dimensions you can use to clean up common Google Analytics data problems.
This lesson will cover:
Calculated metrics
Calculated dimensions
CASE Formulas
This lesson shows you how to join or "blend" data in Data Studio. You'll learn which type of "join" Data Studio uses, and how you can use it to combine multiple data sets. And even how to power more complicated queries out of the same data set.
We'll cover:
Benefits of blends
Choosing what data to include
Different timeframes in blends
This quick lesson will save you time when you suddenly need to change the data behind your report, but don't want to undo all those hours of building calculated fields.
This lesson will cover:
Changing the data behind a data source (without losing all your calculations)
This lesson will show you how to share your reports and data sources for others to edit or view. You'll also see what common pitfalls to look out for.
We'll cover:
Sharing the data source underlying a report
Data source permissions: refreshing
Embedding report
Next you'll discover how to use a few more Data Studio features, such as scheduling and exporting reports.
Set yourself up for success with:
Report scheduling
PDF and spreadsheet exports
Version history
If you are a Google Analytics user, this lesson will show you how to incorporate Google Data Studio. You'll understand when sampling kicks in and when you need to flag an issue.
This lesson will cover:
When sampling kicks in
How to know/when to flag
12
Cool uses of data studio
In this lesson, you'll see specific, custom use cases and hacks that Michele has found in her years of working with Data Studio. Be prepared to get creative.
Set yourself up for success with:
Annotations
Funnel visualizations
"Meta dash"
Show off your hard-earned skills and strengthen your profile.
LinkedIn found that people who add credentials to their profile receive 6x more profile views than those who don't.
Add your certificates to your profile, share your accomplishments with the world, and join our alumni network.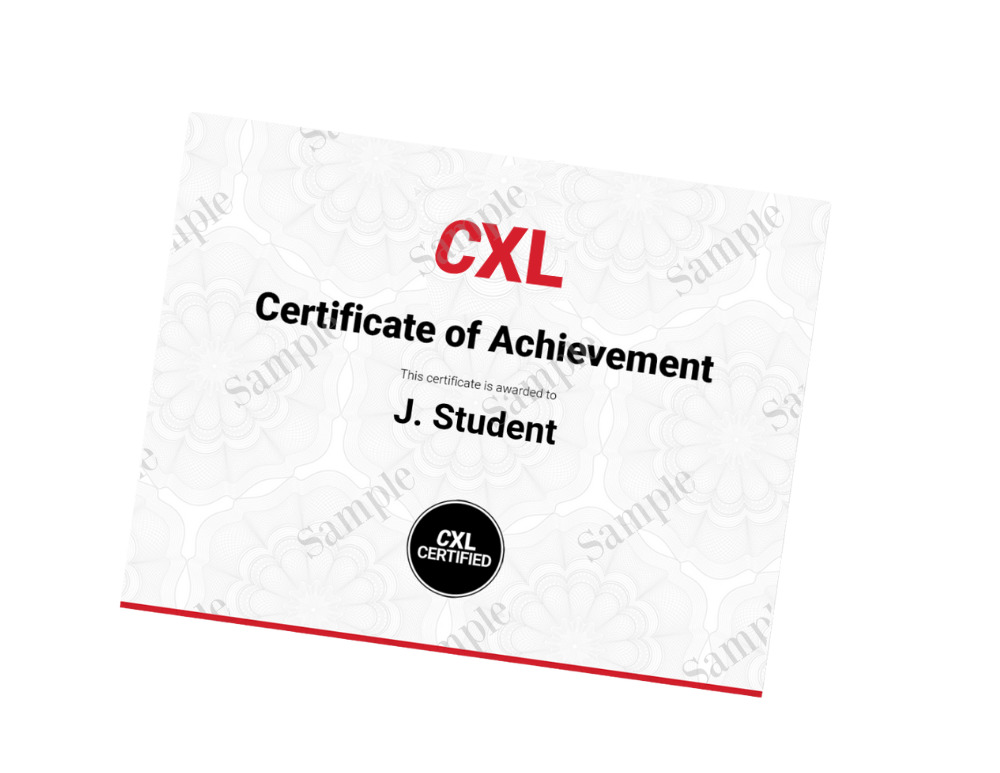 Learn marketing on the job.
Get better results with networking.
Our Marketing playbooks community gives you peer support for every marketing task you face.  90% of marketing tasks are not unique. Someone has already figured it out. Achieve more with less hassle.
Access our library of thousands of marketing playbooks, each showing you how to do a specific marketing task in 10 steps or less, with real-time peer support.
Join our community of marketing experts, ready to support you in getting that promotion or master new strategies, skills, and channels.
Network with some of the world's best marketers and companies and get noticed, hired, or endorsed.
Subscribe to CXL and get access
90+ courses (full list here) on all aspects of data-driven marketing (new courses added every month)
10 minidegrees that give you advanced level skills
Playbook community with 2500+ instructions and peer-support
Got a team, multiple users? Get our Teams All-Access plan instead.
The CXL guarantee
7-day no questions asked money back period
You can immediately apply learnings and improve your results.
Need help convincing your boss?
Click here for a pitch deck, swipe files and tips.
Subscribe to CXL
All plans come with a 7-day trial for $1.
Get access to this and 90+ other training programs.
See plans and pricing
or
Request demo (for teams 5+)
Some of the companies that train their teams at CXL: