Get ready for a serious leap in your skills and career.
Join the top 1%
Only for marketers serious about getting to the next level.
Get advanced level skills with our Minidegree programs
Minidegrees are curated collections of individual courses, grouped together around a theme. They're designed to get learners to advanced level.
Learn how to convert your traffic into customers, run more successful experiments, and get the skills to deliver consistent revenue gains on any website you work on.
optimization best practices | conversion research | testing strategies | CRO program management
Learn how to get customers via paid and organic channels, profitably and at scale.
Digital Marketing | SEO | Paid Acquisition
Learn in-depth skills for the Google suite of analytics tools to become a data-driven specialist who can set up any needed tracking and turn data into insights and money.
Google Analytics | Google Tag Manager | Google Data Studio | Excel | Analytics APIs
Use proven psychological frameworks to improve your website, understand behavior, and influence purchase patterns.
neuromarketing | persuasion | applied behavioral psychology

Learn to accelerate your business by running growth experiments, optimizing the channels that work best for you, and scaling your growth program.
data and analytics | growth channels | experimentation
Become great at content marketing
Get advanced level skills to generate traffic, leads, and sales with your content.
This program is for people serious about building skills, and are ready to put in the effort it takes to complete a Minidegree.
Identify the topics that you're best positioned to cover.
Create a coherent strategy that drives traffic and leads.
Get max value from existing content and scale your program.
This mini-degree will provide students a comprehensive look at the technical skills, tools, and disciplines that make up what digital marketing is today. The focus is on understanding technical marketing concepts on a superficial level and to provide students the ability to identify key learning paths they will want to pursue in further studies.
Or learn more about our subscription that gets you access to all the Minidegrees and individual courses:
"In the career of a marketer, there are two eras: before CXL and after CXL."

Laura B.
The content is insightful, actionable and doable.
I appreciate the range of topics and the talent and expertise of the presenters. I've grown more as a marketer in the last several months than I had in years before.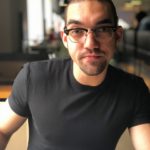 John O.
This platform truly helped develop my career.
I went from specialist to Head of CRO in 7 months. Many "right timed events", I agree, but CXL made me confident.
The hours that I spent covering all the lessons were more than enough to avoid imposter syndrome. I was ready when I needed to be.

Josh R.
CXL didn't just help me grow, it changed my life. When I decided to pursue digital marketing, I knew I would have to find an education from a reputable source, not a fly by night marketing guru.
CXL has lead to more professional growth than any other year of my life. The best educational investment I have ever made.

Alex B.
CXL has helped me tremendously in my journey to become the best digital marketer I can be.
It has opened my eyes to the capabilities of tools like GTM and Google Sheets. You guys have humbled me by teaching me that there's so much more to learn!

Marianne M.
I feel so much more confident in analysis and optimization after taking CXL's courses.
I learn practical techniques that are applicable to any business from the best in class.

Ap S.
CXL is just the best place to grow for a marketer. I learned more in a few months via CXL than what I learned in 8, 9 months on my own.

Jonathan R.
CXL showed me how to go from no optimization program to a fully matured program, and how to handle all the nuances that pop up along the way.


Anthony T.
Using the techniques and strategies in CXL, I now have a method and foundation to support my work.
It gives me the confidence to believe I am moving in the right direction, that I am investing my time effectively and efficiently (AKA not guessing anymore).

Gajan R.
If you want to take the next step from dabbling to becoming a real CRO practitioner, the CXL material (plus a lot of practice) will get you there.
Learn processes for getting consistent results from leaders in the field.

Sophie D.
CXL has been a fantastic resource – the courses are extremely practical, rather than simply offering theory.

Philip C.
Instructors are top-notch and the learnings are actionable.
The best money I've ever spent, and the best choice I've ever made as far as improving my status in life.

Prasanna H.
I have followed different courses from LinkedIn learning to Google and Facebook ads, and I rate CXL as most detailed for specific areas. CXL helped me to do things more systematically and strategically.

Winston C.
Once I got into the actual courses, I realized that this was indeed going to be the serious content I was expecting.
Suffice it to say that I'm taking notes.

Bjørn S.
I thought I was quite proficient at analytics, but taking this course was a huge, well-deserved slice of humble pie.
It took me from the top of mount stupid, down into the valley of despair, and across to the foothills of the slope of enlightenment. Worth the time.

Antoine Müller
CXL is top-class. I think these courses are shaping the future. Why I wouldn't recommend CXL? To get everything for myself and a great advantage in the web marketing industry.

Dan W.
These certification programs are absolutely brilliant. My only issue now is which one to finish first.
I'm adding new skills and finding immediate uses for them with my clients.

Christopher M.
CXL introduced me to the worlds of Customer Value Optimization and RFM Analysis; two approaches that I see influencing my career for the next 10 years and beyond.
If you're considering CXL, my recommendation is to treat yourself not cheat yourself.

Carlos A.
CXL helps optimizers and web designers recalibrate their approach when it comes to making changes to websites. I encourage anyone who is interested to enroll today.


Matt R.
Anyone would benefit from CXL, and that goes from interns up to CEOs. That's really been the case in our company.
After their training sessions you're fully equipped… you can go off and implement your learnings straight away.


Nick P.
CXL has a ridiculous amount of amazing content.
It took a not-insignificant amount of time to get through, but I now have a serious edge in winning more client work.


Amanda G.
I took my first course with CXL – complete game changer.