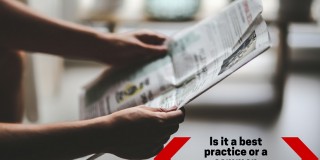 Quick! How many CRO "best practices" can you name off of the top of your head? I'm willing to bet the number is quite high.
I believe best practices are merely common practices [Tweet it!], which is why I'm putting another "tried and true" concept to the test. (If you recall, I also explored whether social proof is really that important.)
This time, let's look at the space above the fold. How important is it to have your call to action above the fold? Is it true that no one scrolls below the fold?
Keep reading »